Some of the most quintessential Mother's Day gifts are breakfast in bed or an elaborate home-cooked meal served with a nice, cold glass of wine. There's something about donning an apron and cooking a meal for mum that truly says, 'You take a break – the food is on me today'. But what if you can't be home to cook your mum a love-infused meal to show your appreciation? Well, you can hire a chef to share that sentiment and do the cooking on your behalf.
For those of us who live or work far away from home, the typical Mother's Day gifts can seem a little impersonal or cliche (hello, candles and bath bombs). If you're looking for a special way to make your mum feel like a star, a private chef experience in her dining room could be the perfect surprise. Here are our favourite ideas for having a chef cook for mum on Mother's Day, from the extravagant to the cosy and romantic.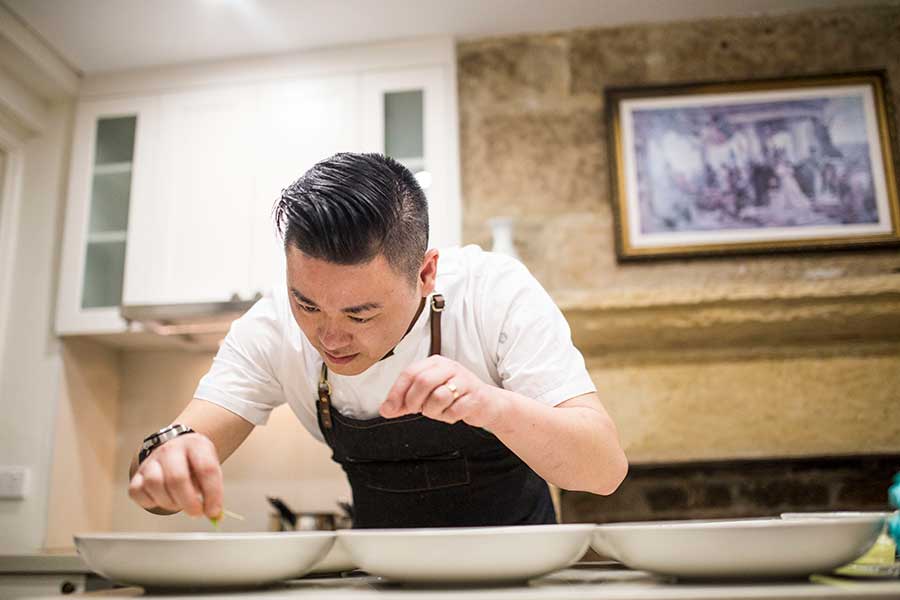 If you want to organise something big this Mother's Day with relatives or family friends, but don't have enough space for a big dining table…
If you'd like to treat mum to a big blowout with friends or family this Mother's Day but don't have the dining space to do it, there are still ways to enjoy a special treat from a chef.
Go crazy with canapés
The perfect accompaniment to cocktails or a bottle of wine. Canapés are fun, delicious, and don't require too much table space to be served. Treat mum to an artful selection of six chef-made canapés in a cuisine of your choice. Your personal chef can serve the canapés anywhere in your home or backyard, letting mum and her friends enjoy the freedom to move, change spaces, and relax without the formalities of a sit-down dinner. Our tailored canapé menus include two varieties of large canapés, three smaller canapés, and one sweet canapé, and they'll leave everyone feeling satisfied.
Sample Asian-fusion canapé menu by Chef Winston:
Marinated kingfish ceviche, raw coconut, coriander, lime
Asian style prawn cocktails, Australian local prawns, smoked aioli
Lamb cutlets, greek tzatziki dressing, baby parsley
Sweet potato, goat cheese, cranberry jam, caramelized walnuts
Confit heirloom tomatoes, smoked cheese, squid ink waffle
Japanese matcha pannacotta, seasonal fresh berries.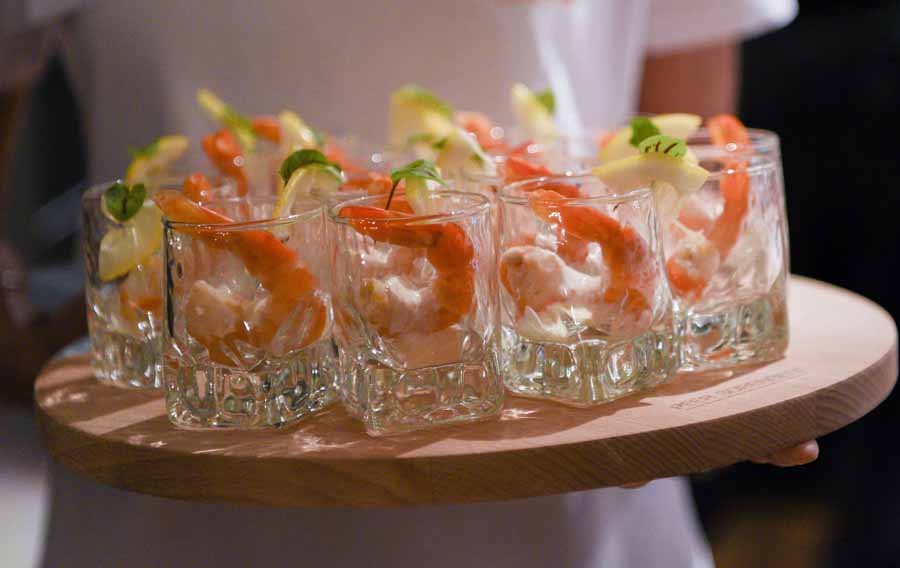 Deluxe Mother's Day BBQ
If you're tight on space, treat your mum and family or friends to a deluxe BBQ with sides and salads. This is not your average BBQ! Choose from gourmet barbecue experiences like Brazilian churrasco, Japanese Yakiniku/Yakitori/Robata, and American-style. Your group of diners are free to mix and mingle, sit indoors, or enjoy basking in the outdoors while your chef grills succulent meats for mum to enjoy. All of our deluxe BBQ experiences include two mains, two sides, two salads, and one dessert, all of which are designed to be share-style platters. It's the perfect fancy-but-no-fuss dining experience to treat mum on Mother's Day.
Sample Mediterranean BBQ menu by Chef Mattia:
BBQ Australian king prawns, mussels, squid
Slow-cooked beef short ribs, shiraz reduction, chimichurri sauce
Vegetarian paella, smoke-roasted mixed vegetables
Watercress, basil, aged balsamic, citrus dressing salad
Carrot, ginger, sesame salad, cashews, fresh herbs
Garlic, parmesan, duchess potatoes, black truffle
Passion fruit, raspberry, dark chocolate, cones.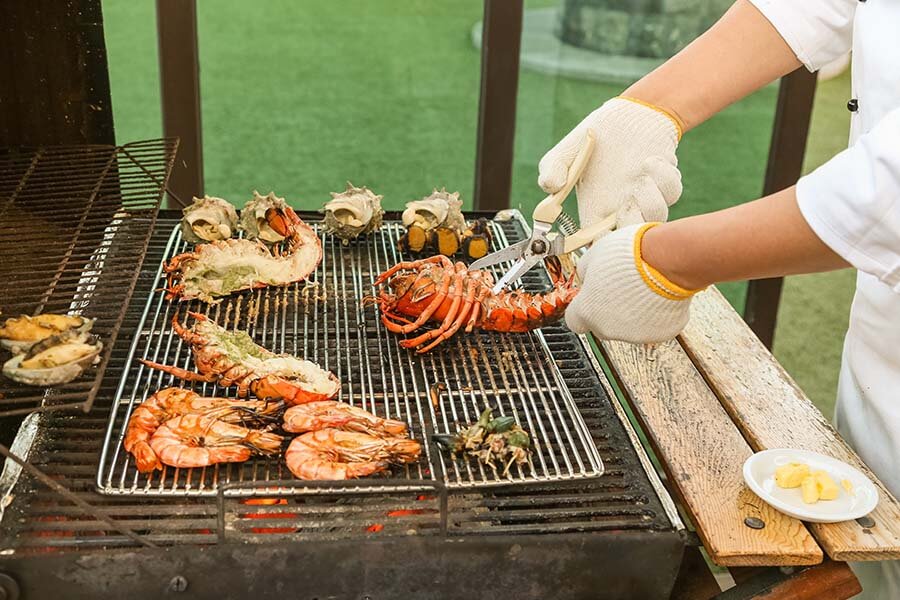 If you want to treat mum to an intimate sit-down meal and space is not an issue
Got lots of room for mum to enjoy home catering this Mother's Day? Let your private chef treat her to any of these sit-down meals for an intimate fine dining experience at home…
Family-style table buffet
A table buffet experience is a communal experience with seven gourmet dishes served in family-style share platters. Mum and guests can help themselves to dishes of their choosing, and go back for seconds (or thirds!) if they like. This dining style is a more casual home catering experience, perfect for mums who love sampling different foods and connecting around the dining table with loved ones. Our family-style table buffet includes two mains, two sides, two salads, and one dessert dish in a cuisine of your choosing.
Sample Modern American table buffet menu by Chef Robert:
Mains:
Roast turkey, Mexico-Oaxacan mole sauce
Crusted ocean trout fillet, Norwegian style spices
Sides:
Glazed fig, fresh goats curd, almond crostini
Southern-fried okra, whipped cream, potatoes
Salads:
Beijing style crispy duck salad, greens, Hoisin, scallions
Texas spinach salad, pecans, pear, brie, aged balsamic dressing
Dessert:
A traditional British delight of Indian Ras Hanout spiced apple pie.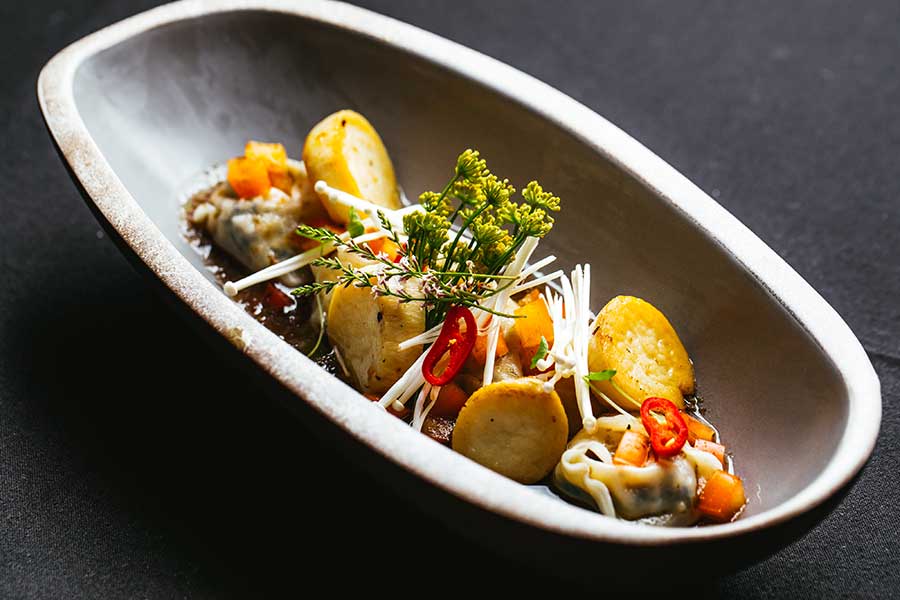 3-course fine dining meal
Let mum enjoy a chef-led fine dining experience with a menu designed to her tastes and preferences. This 3-course fine dining meal includes two canapés, one entrée, one main, and one dessert for each person. Mum and her guests can share stories and laughs around the dining table while her private chef carefully prepares and serves each course. Want to go the extra mile? Let your chef design a menu centred around mum's favourite cuisine or a special ingredient.
Sample 3-course menu with a focus on truffles, by Chef Johanne.
Truffled artichoke and carrot salad pepitas, nasturtium
Bar-cod fish, truffled lobster ragout, panache of baby vegetables
Black truffle ice cream, hazelnut delight.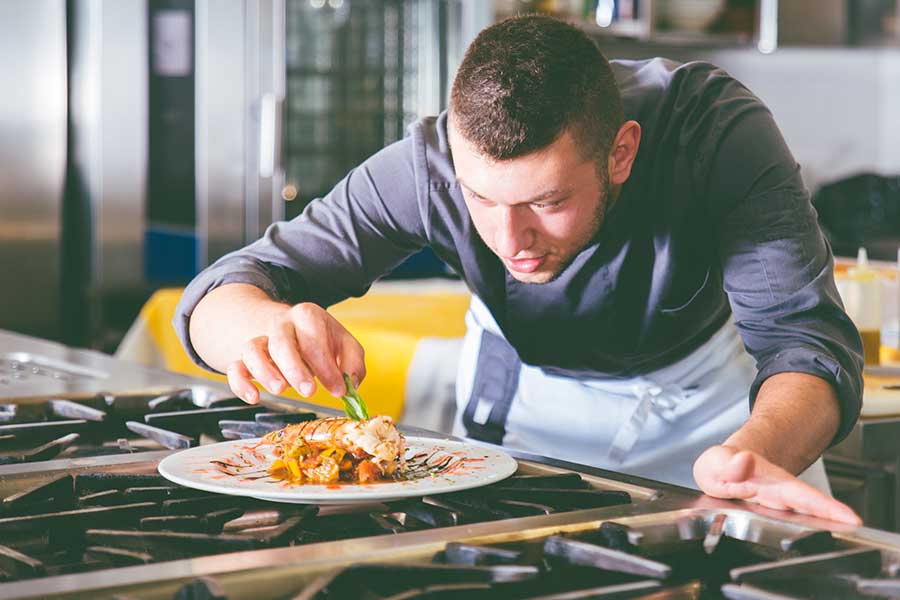 Full-course fine dining meal
Go all out and spoil mum with a 5-course fine dining banquet in the comfort of her own home. This dining experience is elaborate and artful, perfect for the foodie mum who wants to wine and dine on the finest foods and sample a range of exquisite chef-made dishes. The 5-course meal includes two canapés, two entrées, two mains, and one dessert for each person.
Sample 5-course modern Italian menu by Chef Mattia:
Burrata cheese, ox heart tomatoes, celery, balsamic reduction
Confit king salmon, white gazpacho, pickled grapes
Casarecce pasta, king prawns, zucchini, basil puree
Red wine braised beef cheek, horseradish mash, figs
Coconut pannacotta, wild berries compote, chocolate soil.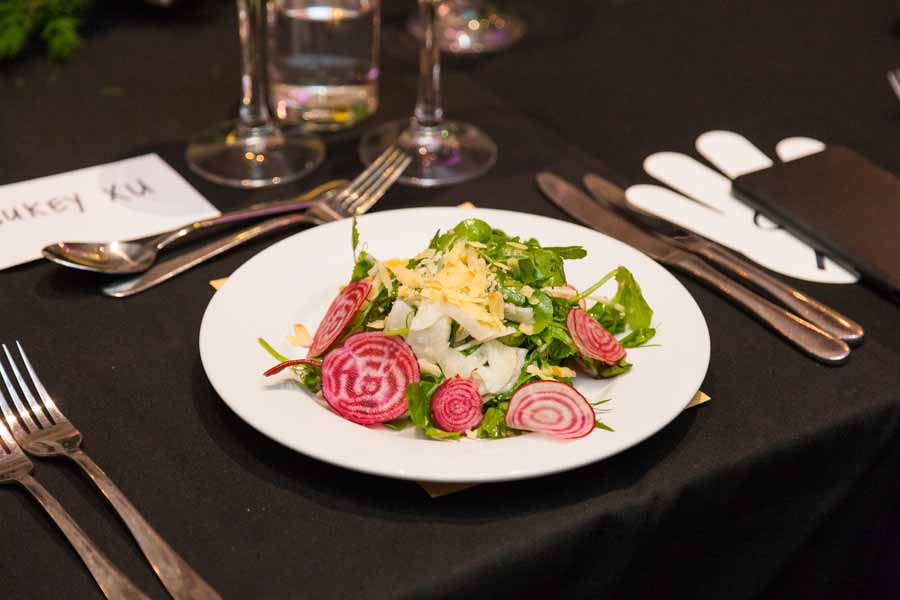 If you want a unique dining experience this Mother's Day…
Blow mum away with an out-of-the-box dining experience that'll linger on the taste buds and last even longer in the memory. These unique dining experiences are amongst our most popular private chef offerings, always a hit amongst groups of all ages and sizes.
Blindfolded meal
For the daring mum who likes to try new things. The blindfolded meal is an experience designed to be shared. Your chef will hand each guest a set of blindfolds to wear while tasting each dish in this 5-course meal. Without the sense of sight, your mum and her guests can explore the flavours & textures of each plate, trying to guess which ingredients are used. After a few moments, the blindfold can be removed and the dish revealed. It's incredible dining done differently, and your mum is sure to remember the experience for a long time. The blindfolded meal includes two canapés, two entrées, two mains, and one dessert for each person.
Sample Asian-fusion blindfolded dinner menu by Chef Hemant:
Pacific oysters, urchin roe, samphire
Hand dived scallops, togarashi mango, serrano, Ikura
Maremma duck, land seaweed, molasses
Kilcoy grass-fed wagyu beef, king brown mushroom, black garlic, pickled okra
Dark chocolate soil, gold leaf, summer berries, matcha powder.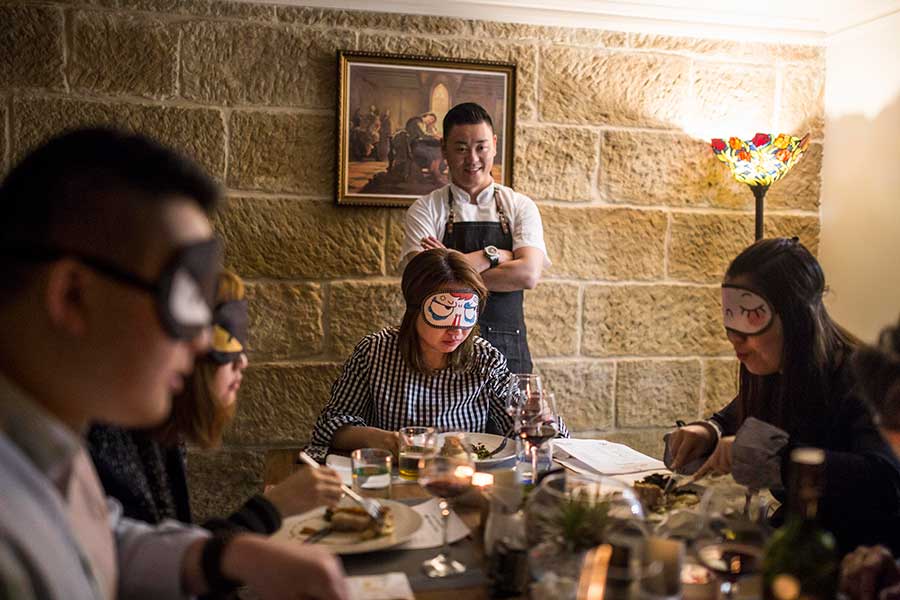 12-course dégustation
This is the perfect experience for a foodie mum who loves to wine and dine and take her time around the dining table. The luxurious 12-course dégustation meal is a deep dive into a private chef's cooking style, providing a curated range of their signature dishes. Designed to be enjoyed over a long period of time with the company of others, the dégustation meal includes five entrées, four mains, and three desserts per person, each carefully prepared and served by your personal chef.
Sample modern Mexican dégustation menu by Chef Manuel:
Snapper Sashimi, fresh limes, tequila, avocado, English cucumber bites, blue corn tostada
Mini lobster slider, sundried tomato pesto, onion jam, green tomatillo relish, arugula
Crispy pork belly, dark soy sauce, wild mushroom, bourbon guajillo glaze
Mini pizzetta, tender corn dough, bocconcini, truffle salami, olive oil, fresh basil
Zucchini flowers, sweet corn shot, a drizzle of dry chilli oil
Duck black mole empanada, twenty-five spices, plantain puree, dark chocolate, earthy dry chilli sauce
Scampi skewers, fresh mango & cilantro salsa, citrus reduction, agave worm salt
Slow roasted lamb sponge maize, goat cheese mousse
Wagyu bites, adobo marinade, chilli blend, roasted spices
Bruschetta, caramelized Spanish onion, goats cheese, truffle blend, San Daniele prosciutto
Fresh oysters, shallots, vinegar, shiraz, fresh chervil
Mushroom & parmesan arancini, white truffle oil.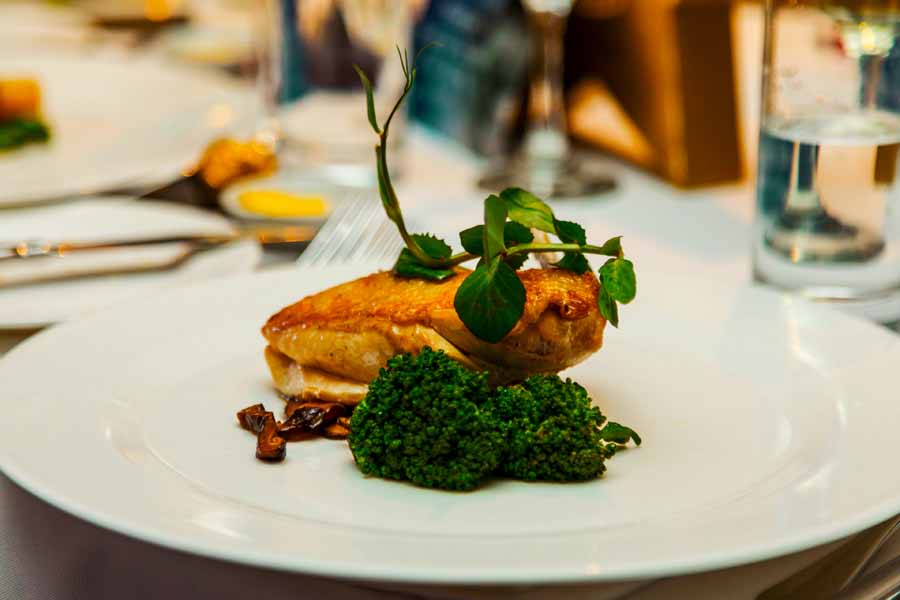 Omakase dining at home
For the mum who understands and respects a chef's talents. Omakase dining is a high-end Japanese food experience that translates to 'respectfully leaving another to decide what's best'. Your mum's home chef will carefully prepare and serve a range of exquisite dishes that showcase their best skills and cooking techniques and highlight their favourite ingredients. Included are 16 dégustation courses and 8 perfectly paired drinks prepared by an accompanying mixologist.
Sample omakase dining menu:
Drink: Clarified roast tomato Martini

Sydney Rock oyster, Yuzu Vinaigrette

Pacific oyster, Japanese dashi, gratin
Drink: Grapefruit, basil, honey, peated whisky highball
Paired dishes:

Smokey edamame, pink salt
Drink: Signature blue Devil highball
Paired dishes:

Silverbeet Ohitashi Kingfish Carpaccio, truffle dressing, yuzu, kosyo pepper

Silver beet root, cured salmon Ceviche. cos lettuce
Drink: Sake, gin, wasabi, lime, cucumber
Paired dishes:

Kingfish Carpaccio, truffle dressing, yuzu, kosyo pepper

Truffle soy marinated Tuna sashimi
Drink: Unfiltered pilsner
Paired dishes:

Shio-Koji Karaage Chicken
Drink: Junmai diaginjo sake
Paired dishes:

Braised Barramundi, Daikon radish, Nagoya Red miso
Drink: Hinoki, white cacao, bianco vermouth, bitters, whisky, smoke
Paired dishes:

Wagyu Dice Steak, Ponzu sauce
Drink: Nama genshu sake
Paired dishes:

Sushi O-toro seared/raw, wasabi

Green tea cheesecake, Azuki zenzai bean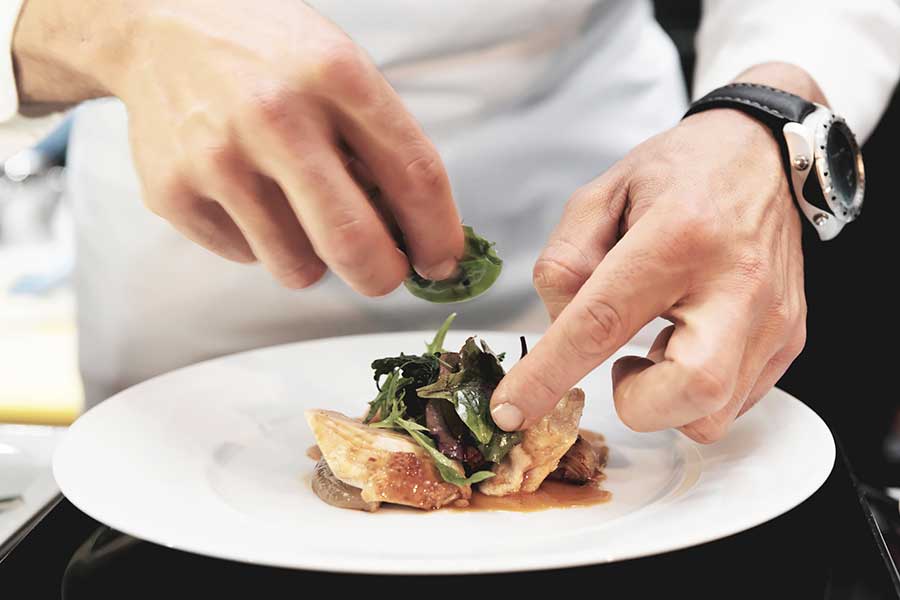 If you want something romantic for mum and dad…
Don't let dad get jealous this Mother's Day. Curate the perfect romantic dining experience for the two of them with a romantic dinner package. The chef-led romantic dinner package includes an exquisite 5-course meal, a beautiful bouquet of roses, and a bottle of French champagne to kick off the celebrations. It's the perfect way to say, 'I appreciate you both'.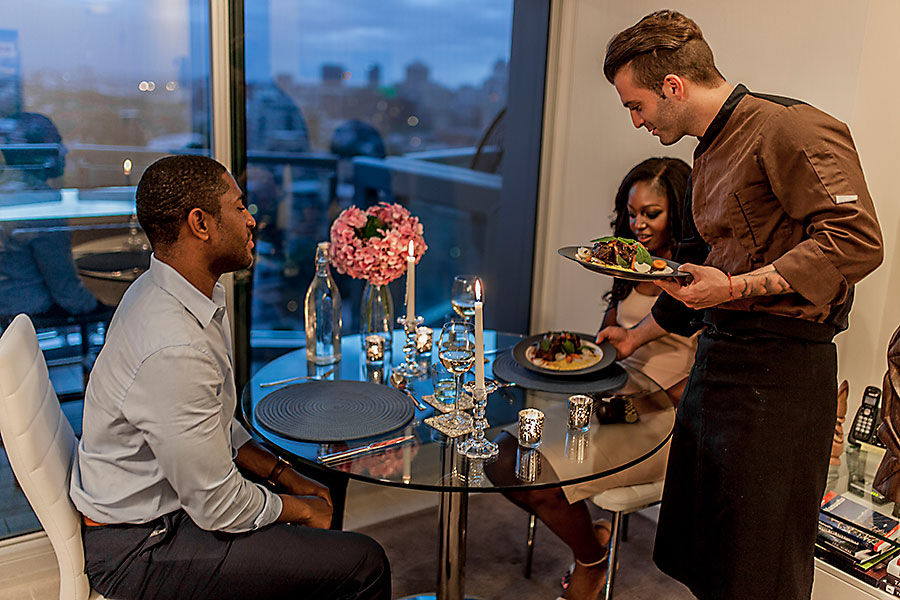 If you'd rather let her decide this Mother's Day…
Take the pressure off making the right decision and let mum decide on her own dining experience this Mother's Day. A CHEFIN gift card gives mum the option of organising her own dining experience and choosing a chef and menu she likes. Our home catering gift card can be used for all of our private chef experiences, including canapés, buffets, sit-down meals, blindfolded dinners, and more.