These are some of New South Wales' best producers, creating premium meats, highly sought-after ingredients & artisanal beverages
A lot of work goes into creating a great dish.
Outstanding meals aren't something that our chefs can just whip up, spur of the moment, with whatever ingredients they find on hand (though that happens too). In fact, the more you learn about food, the more you realise that excellent food is a result of exceptional produce. And New South Wales' Best Producers doesn't come easy.
Years of work is involved in creating incredible ingredients that can transform a meal from simple to extraordinary. Years of sweat and labour are needed to refine techniques and practices to perfect those products that make a dish unforgettable.
Decades of toiling the soil to grow the finest produce that's as nutritious as it is flavoursome. Decades of breeding the best quality cows, the healthiest chickens, or the most succulent pork you've ever tasted. Generations of refining a technique and passing on the family business from one set of hands to another, each person equally as passionate about distributing the highest quality foods to the world.
Dreams, risk-taking, experimentation, innovation.
All of that hard work and passion that goes on behind-the-scenes lands onto your plate and makes a meal so astounding and extraordinary that you can't quite put your finger on what makes it so amazing.
"Simple ingredients, treated with respect… put them together and you will always have a great dish" – Jose Andre
That particular 'je ne sais quois' found in chef-made dishes is always thanks to the high quality produce used to create the meal. When produce is great, its flavour outshines any garnishes and sauces that are paired with them. In fact, sauces and garnishes aren't even necessary when you have exceptional ingredients – only simple cooking is required to let those flavours shine through.
CHEFIN's team of extraordinary personal chefs have travelled beyond the reach of the ordinary customer to source a selection of outstanding products from incredible producers – producers we are honoured to work with and proud to call our partners. These are the producers who create the tender meat, aromatic coffee, organic wines, artisanal spirits, and delicious cheeses that CHEFIN uses in their dishes. We searched across NSW to find the best of the best – the obsessed and the passionate – to handpick this selection of producers, who we can confidently say are leading their industry.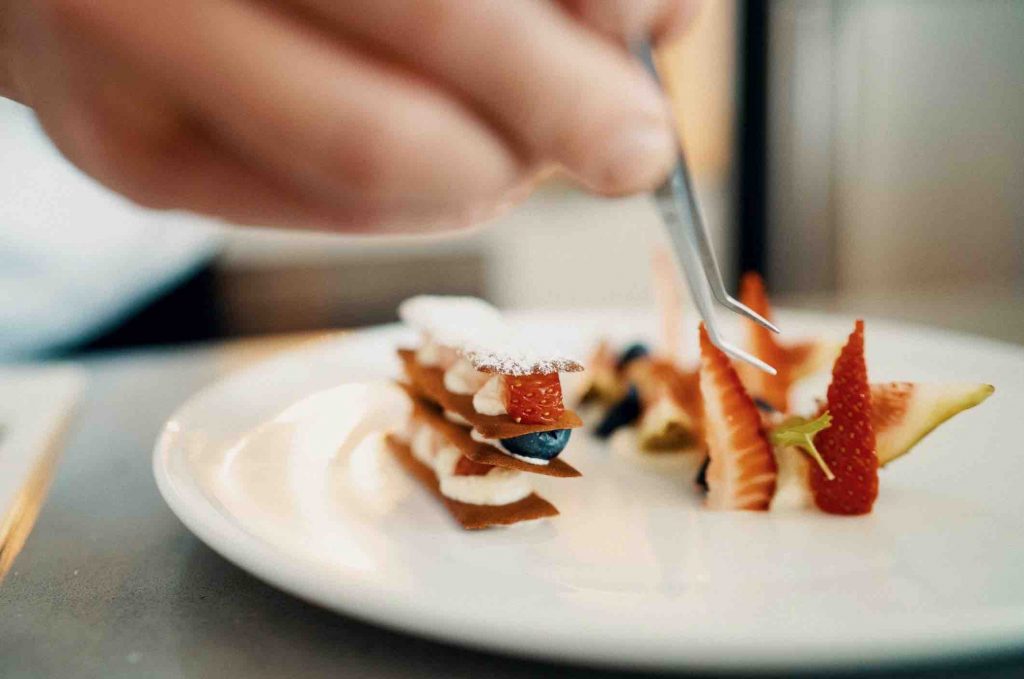 We'd like you to meet our team, our supporters, our hardworking producers, without which CHEFIN's food wouldn't be nearly as exceptional…
Click producers' names on below to read their stories.
Multi-award winning pork with unbeatable flavour and tenderness
Buttery beef with the finest genes
Chickens that are free to roam and live their lives
Nature is as nature does
Cheesy goodness to last a lifetime
Age-old techniques meet prime Aussie produce 
The smelly, highly coveted diamond of the kitchen
True blue Australian coffee that's rich, sustainable, and packed with flavour
A beer-obsessed crew brews obsessive beer
Whimsical soda that evokes the heart of the Aussie bush
Black Gate Distillery Single Malt Whisky
Whisky with notes of the Aussie countryside
Rum that's not quite 'rum' 
The Australian bush, in a bottle
An organic adventure into winemaking
World-first, unbeatable kitchenware that has chefs gushing