Wanderlust is a struggle with borders being closed. If you live for the excitement and adventure of heading abroad, discovering new flavours, and diving into unique cultures, then you probably have some mega itchy feet right now. But you don't always have to travel to have those kinds of experiences! There's plenty you can do at home to feel that same wonder and amazement while immersing yourself in different cultures.
If you haven't heard about our 'Taste of the World' food journeys, now is a better time than ever to give it a try. These food experiences dive straight into the heart of different countries to deliver a regional cooking journey that's akin to eating at a local's home abroad. You get to sample different flavours, learn the stories and traditions of that country's cooking, and feel like you've stepped into a whole new place.
Don't let yourself feel locked in during travel restrictions. Expand your horizons, try something new, and give yourself the taste of a travelling experience… Here are just some of the foods you can experience with our Taste journeys.
Miss Europe? Go on a culinary tour of the continent
Had a European getaway planned and wish you could be biting into a soft melt-in-your-mouth croissant right now? Or maybe it's authentic Italian pasta you're missing, or a cheesy fondue from Switzerland, or some magnificent Spanish tapas that you just can't find in any restaurant in your city…
It's OK. There's a European culinary journey that's waiting to take you around your chosen destinations, region by region, country by country. This multi-course feast can be based on the places you wish you could have visited, and the dishes you're dying to have missed out on. You can specify the meals or regions you'd like to explore, or let our chef surprise you with a banquet that lets you sample it all.
Want to get specific? Take a dedicated culinary tour around a particular country and sample the best of its regional cuisines…
A French food journey
French cooking isn't just a singular cuisine – there are so many regional variations and different dishes to try with our Taste of France experience. Head to Lorraine for a classic French quiche, Normandy for a French seafood banquet, and Burgundy for an authentic escargot dish. Feast on specialty cheeses and sausages from Auvergne-Rhone-Alpes and tender game meats from Bordeaux. Try a traditional Toulousian cassoulet with truffles from Averon, and a hearty stew from Corsica. And of course, for dessert – fruit and cheese no matter where you are. There's so much incredible food to explore in France, and you can try it all with our Taste of France experience.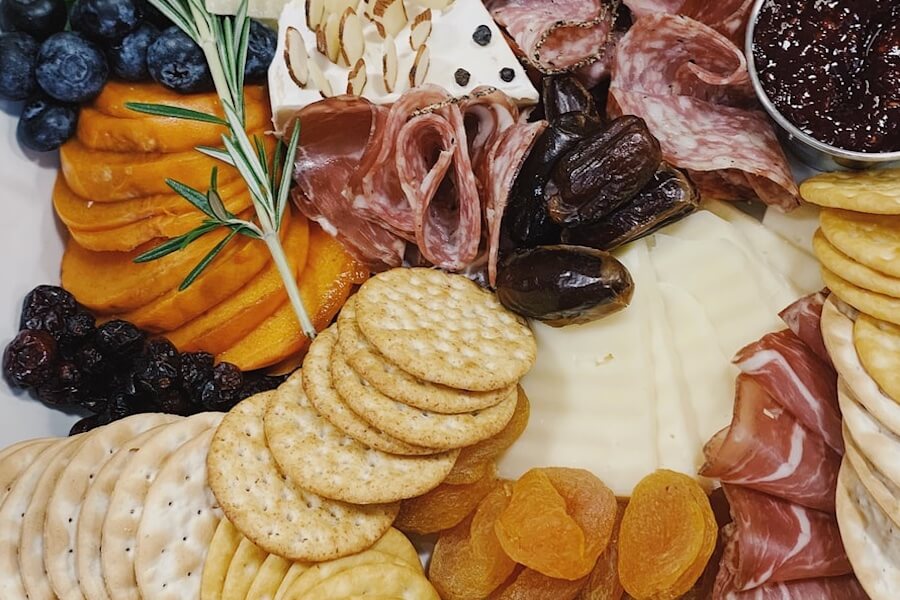 Italy's best regional foods
There is so much more to Italian food than great pizza and pasta. In fact, there's hardly a unified definition of Italian cooking at all. The variations in the country's cooking are as far as they come – and you can try it all with the Taste of Italy food journey. Forget the famous Tuscan cuisine. Head to Puglia, Veneto or Sicily to try some Italian food that's refreshingly different from what you'd find in a restaurant.
Basilicata for a unique pasta (lagane) cooked with chickpeas and olive oil, and Liguria for a flatbread made with chickpea flour. Visit Friuli Venezia Giulia, deep in the Alps, for a traditional Carnian spiced frico cheese and toast. This is made with a deliciously melted cheese flavoured with cinnamon and sugar. Then go to Molise for Italian dumplings stuffed with tripe, and Piedmont for a warm dip made with garlic, butter, anchovies, and walnuts.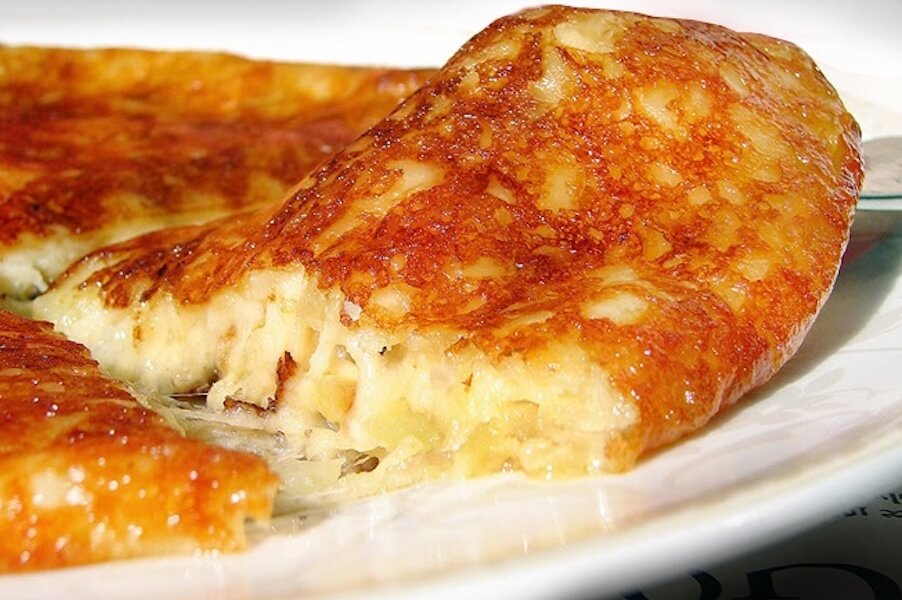 Try some of Hawaii's best dishes, here in Australia
Were you looking forward to island hopping around Hawaii? You can still try some of the country's best dishes without having to wait for borders to reopen. Our Taste of Hawaii multi-course feast lets you sample the best of the islands' cuisine. Dig into some Hawaiian comfort food with a traditional luau stew, made with tender taro leaves and beef brisket. Try an authentic poke salad, made with fresh seafood and an array of delicious toppings. Or instead, warm your soul with a bowl of saimin noodle soup. Grab a side of poi for a typically Hawaiian treat, or rip into a smoky, slow-cooked kalua pig. For dessert, there's lots of coconut, Hawaiian mochi, or a tropical flavoured shaved ice.
Keen to visit Peru? Taste some of the country's lip smacking foods instead
It's difficult to find authentic Peruvian food here in Australia, but you can sample the best of its regional cuisines with our Taste of Peru food journey. Step into the heart of the Amazon region of Selva and try some fried plantain balls. Or maybe you'd prefer river fish steamed in bijao leaves with a side of boiled yucca. Head to the mountainous region of Sierra to eat hearty, homestyle dishes like melt-in-your-mouth alpaca served with a side of steamy potatoes and olluco. For a savoury snack, stop and gorge yourself on papas rellenas, a deep-fried crumbed potato dumpling stuffed with minced meat. After that, find yourself along Peru's coastal regions, feasting on savoury fish stews and the classic ceviche: served with onions, jalapenos, dried corn, seaweed, and boiled sweet potato.
Cruise the Caribbean and taste the region's epic flavours
A Caribbean cruise is a dream for many. If your dreams were disrupted with closed borders, you can still close your eyes and pretend that you're there… Our Taste of Caribbean food journey has you sampling foods from the region's multitude of islands. And this is a real treat, because Caribbean food is hard find in Australia. Try some spicy Jamaican jerk chicken, smokey and barbecued to perfection. Then head to Barbados for cou cou, a cornmeal and okra paste that's commonly served alongside Baja-spiced flying fish.
In Antigua, warm your soul with a hearty meat stew cooked with potatoes, okra, eggplant, and cornmeal dumplings. And grab a side dish of chickpea-stuffed roti from Trinidad and Tobago. If you fancy some seafood, make sure to accompany it with some callaloo – a leafy stew made with capsicum, okra, and onion. Whatever you're eating, there's always room for a side of traditional rice and kidney beans.
Your taste buds are still welcome to travel – so let's go!
Don't just sit here wishing you were overseas giving your taste buds a taste of exciting new dishes. Do it! We have a huge team of private chefs, each with their own specialties and expertise in a range of different cuisines around the world. Many of them hail from different countries and want to share their traditional cooking with you – so get tasting! Pull out that travel itinerary and tell us where you'd like to go. Our friendly team will help make your dream food journey a reality. Get in touch now!