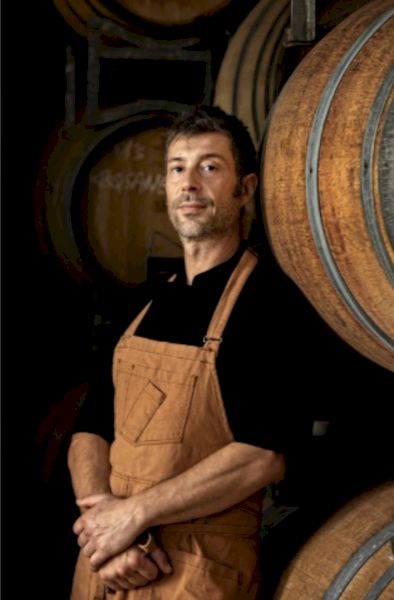 Short bio
With an impressive 20-year journey in the culinary world, Chef Marco's path has taken him across Europe and Asia, learning from the best chefs and constantly honing his skills. Fuelled by an unwavering passion for food and cooking techniques, he decided to share his expertise as a culinary instructor, mentoring aspiring chefs and guiding them towards an amazing career. However, as he immersed himself in teaching, Chef Marco discovered that his true joy lay in the gratifying smiles of diners relishing his culinary delights.
Experience rating
Talkativeness
Location:

Australia, Western Australia, Eden Hill, Perth

Events done:

2

ID verification:

Recommendation score:

90

Insurance:

Member since:

Jan-2023

Food safety certificate:
Bio
Embracing his culinary calling once again, Chef Marco found himself back in the kitchen, creating culinary magic in renowned establishments like RiverBank Estate and Jonah's Hotel, where his dishes captured hearts and palates alike. Not content with just a wealth of experience, Chef Marco's hunger for knowledge led him to pursue further education in hospitality, studying in France and embarking on a journey of discovery every single day.
Chef Marco Aglitti's impressive work history stands as a testament to his dedication and relentless pursuit of culinary excellence. From the high-pressure role of Head Chef to his fulfilling time as a Cookery Trainer at Stanley College Institution, he has left an indelible mark in the culinary world. Today, as he continues to innovate and create culinary masterpieces, Chef Marco's ultimate reward lies in the joyous faces of those who savor his meticulously crafted dishes.
With boundless passion and an insatiable appetite for culinary brilliance, Chef Marco Aglitti's gastronomic journey is nothing short of extraordinary. His creations speak volumes about his expertise, and his dedication to the art of cooking is a testimony to his unyielding love for the culinary craft.
Favourites
Dish after dish, Chef Marco Aglitti pours his heart and soul into his culinary creations, but there's one dish he holds especially dear – his mouthwatering Polenta and Pork Spuntature. With a perfect blend of corn flour, chicken stock, and an array of aromatic herbs and spices, this dish holds a special place in Chef Marco's heart, surpassing even his beloved Grandma's recipe.
Cusines
French
Italian
Mediterranean