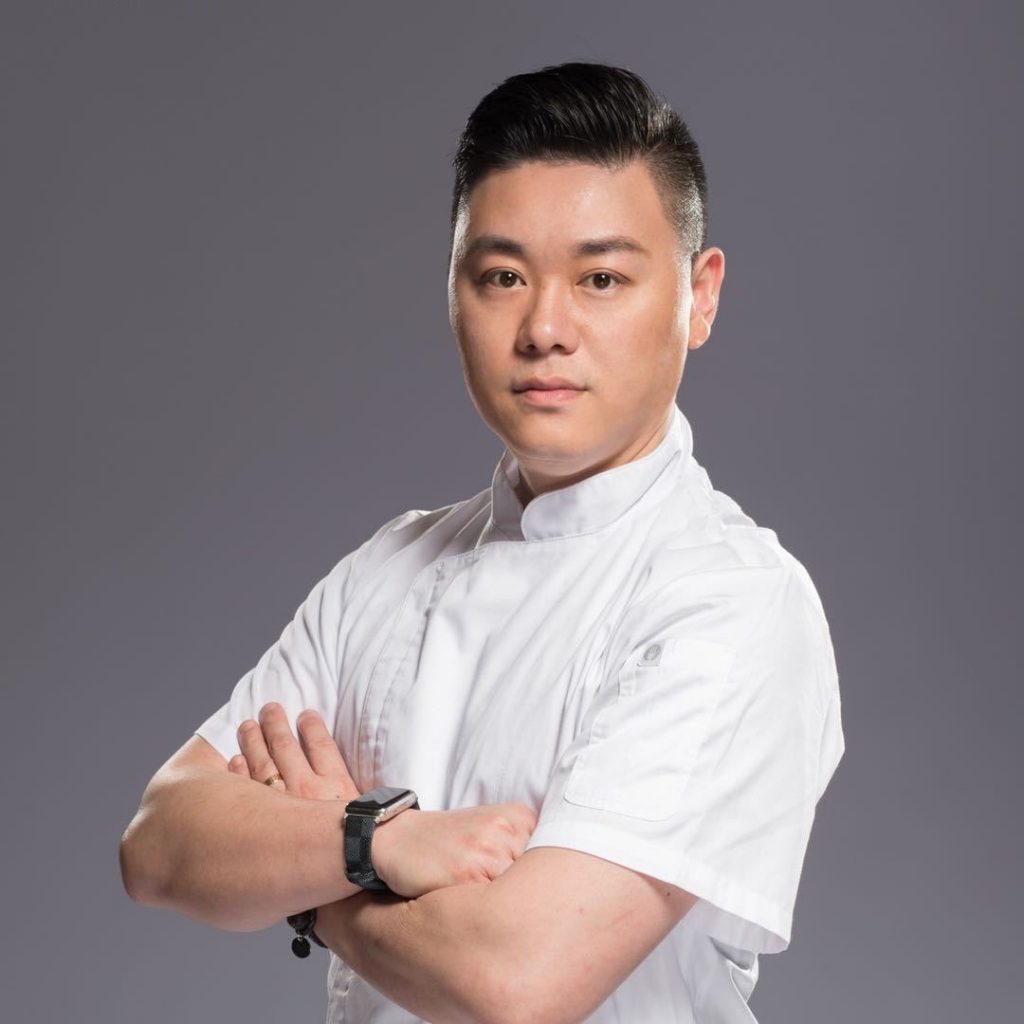 Short bio
Originally from Shanghai, China, I came to Australia at 25. My culinary love affair ignited in Sydney, where I delved into the diverse local produce. This passion led me to culinary studies and a stint as a kitchenhand at Sydney's iconic Lucio's restaurant. My journey accelerated when I became Sous Chef at the Merivale Establishment Hotel. Over the next seven years, I embraced Head Chef roles at the Grand Hotel Sydney and Hyatt Regency Hotel. In 2018-2019, I joined forces with another culinary entrepreneur, opening a few successful restaurants in Shanghai, China and Melbourne, Australia. In Melbourne, our passion project, Akaiito restaurant, specializes in robatayaki and modern Japanese cuisine. Beyond the kitchen, I've extended my expertise to guide and elevate the culinary ventures of others. I've had the privilege of providing consultancy services to over a dozen restaurant brands, sharing insights and strategies that I've gathered throughout my culinary career. My goal is to not only create unforgettable dining experiences but also to empower others to achieve culinary excellence in their endeavors.
Experience rating
Talkativeness
Location:

Australia, Melbourne

Events done:

123

ID verification:

Recommendation score:

96

Insurance:

Member since:

Oct-2016

Food safety certificate:
Bio
From Shanghai to Sydney: A Culinary Odyssey
My culinary journey started in the vibrant city of Shanghai, China.
However
, it wasn't until I ventured to the shores of Australia at the age of 25 that my love for food
truly
blossomed. Sydney, with its
beautifully
diverse selection of produce and ingredients, ignited my passion.
Eager to dive into the world of gastronomy, I enrolled in culinary studies in Sydney and
quickly
found myself working at one of the city's culinary gems, Lucio's, albeit as a kitchenhand
.
My ascent in the culinary world was swift. A few short years after my stint at Lucio's, I
was presented
with an opportunity that would shape my career. I embraced the role of Sous Chef at the esteemed Merivale Establishment Hotel.
This experience paved the way for my journey as a Head Chef, a role I would go on to hold at both the Grand Hotel Sydney and the Hyatt Regency Hotel
.
Over the course of seven years, I honed my craft in these iconic venues, crafting memorable culinary experiences for guests
.
Venturing Beyond: A World of Flavors
My culinary adventures didn't stop at the shores of Australia.
In 2018-2019, I embarked on a new chapter, partnering with Christine Chen to open
multiple
restaurants across Shanghai, China
.
The success of these ventures fueled our passion further, leading us to conceive Akaiito restaurant in Melbourne —a testament to our dedication to robatayaki and modern Japanese cuisine
.
A Chef's Origins and Inspirations
Growing up in the rich tapestry of Chinese culture while learning and training in Australia, I've come to define my cooking style as "Modern Asian
."
These days, my culinary creations are a fusion of Asian flavors presented with modern flair
.
My inspirations draw from culinary hotspots like Ms G's Restaurant in Sydney, Ho Lee Fok in Hong Kong, and Lee Hok Fook in Melbourne
.
My culinary journey is a reflection of my diverse experiences and a celebration of the cultures that have shaped my palate
.
Navigating the Culinary Business
In addition to my culinary journey as a chef, I've delved deep into the intricacies of culinary entrepreneurship. Over the years, I've honed my expertise in menu development, an art that marries creativity with practicality. Cost control has been another essential aspect of my culinary repertoire, ensuring that the balance between quality and efficiency is always maintained. My commitment to kitchen systematization has streamlined operations, guaranteeing that every dish is prepared to perfection.
Favourites
Robata scallops - Hervey Bay scallops, seaweed butter, yuzu and chives.
Cusines
Asian Fusion
Chinese-Cantonese
Chinese-Sichuan
Japanese
Modern Australian