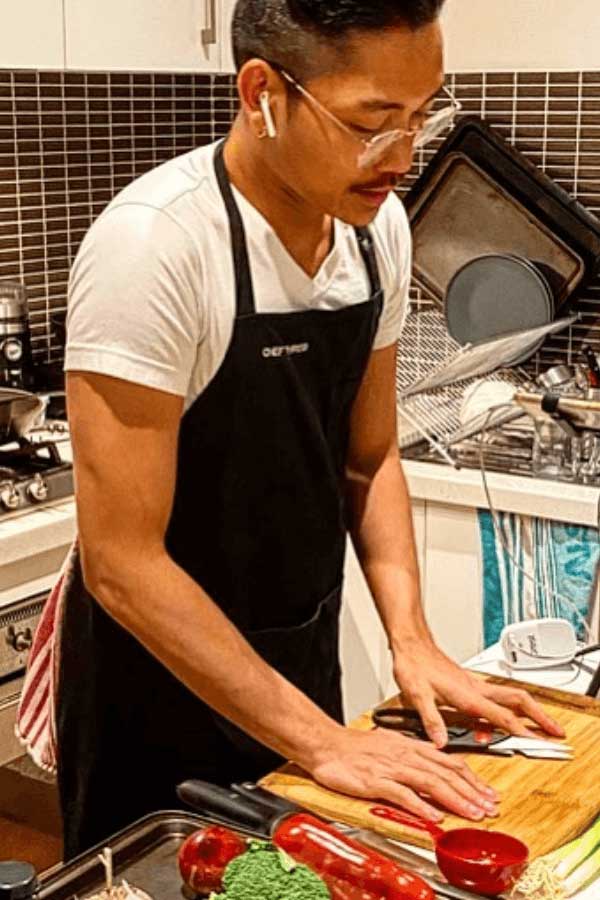 Short bio
Chef Fhred specialises in traditional french & modern patisserie. He started cooking when he was 7, being taught by his mum. When he was 15 he entered university to learn more about the hospitality industry and hone his skills. He currently works as a Head Chef is trying to further influence the food scene in Melbourne with Filipino cuisine.
Experience rating
Talkativeness
Location:

Australia, Melbourne

Events done:

1

ID verification:

Recommendation score:

90

Insurance:

Member since:

Feb-2018

Food safety certificate:
Bio
Chef Fhred is a certified Chef de cuisine and finds joy in the freedom of designing his own menus and creating dishes that leave diners happy, full, and satisfied. He is also a qualified pastry chef and loves experimenting with new and different desserts and sweets. Chef Fhred's food combines different ingredients and flavours together to build unique dishes that are innovative, exciting, and memorable. All of his meals are made with unrivalled precision, imagination, and the utmost creativity.
Being asked to do a function exclusively for a special occasion always excites Chef Fhred, as it means for him he can create a meal that is personalised, unique and themed. Chef Fhred looks forward to private events because it allows his creativity as a chef to shine.
Favourites
For Chef Fhred, any of his pastry dishes are a source of immense pride. Especially ones that involve chocolate.
Cusines
Asian Fusion
French
Modern Australian