Ah, the old romantic dinner date! Candles, fine dining, and long awkward silences… It can be tricky pulling off a romantic dinner without being cliche. It feels like the classic romantic date scenario has been overdone and isn't as special as it used to be – isn't that why so many of us are just doing 'Netflix and Chill' these days?
Here at CHEFIN, though, we think romantic dinner dates can be revived and recreated into an experience that's unique, memorable, and exciting. There's something special about sharing a good meal with a loved one (or a first date!) that Netflix just can't replicate.
People love to be wined and dined, they like a little luxury, and gourmet meals even more. A romantic dinner date with good food and a special atmosphere shows that special someone that they're worth it. It doesn't have to be all about swish dining and white tablecloths, either!
If you want to take a lover out for a romantic dinner date that's different from the usual, we've got a few ideas up our sleeves.
Romantic dinner ideas that are different
Blindfolded dinner
Picnic under the stars
Dinner in a secret venue
Netflix & chill with a private chef
Cooking class
Culinary camping
1. Blindfolded dinner
You don't have to wait until the bedroom to pull out the blindfolds! Take your date on a blindfolded dinner and enjoy an experience that's fun, adventurous, and delicious. With a blindfolded dinner, it's just you, your date, multiple courses of delicious food, and no sense of sight. Worried about that awkward eye contact? It's impossible when you're wearing a blindfold!
With your blindfold on, your senses will be heightened and you can savour tastes and aromas like never before. There'll be plenty to talk about with your date throughout the dinner as you try to make sense of what you're eating and share your experiences with each other. Awkward silences? Pretty difficult…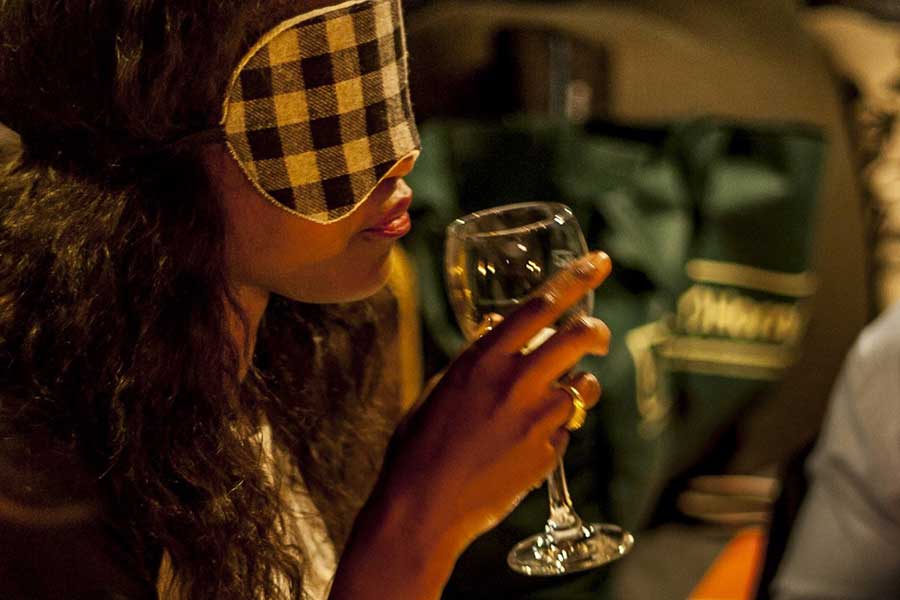 Blindfolded dinners turn the act of eating into a fun little game. You and your dinner date can try to guess which ingredients have been used in the dish, have a little banter over your disagreements, and share your different experiences of each dish. Best of all, when you take off your blindfold your date will look twice as good since you won't have seen them for a while!
A blindfolded dinner experience is the perfect setting for two types of romantic dates:
Spicing up an old relationship that's fizzling out with a fun new experience, or
Impressing a new love interest and avoiding the awkwardness of a first date.
2. Picnic under the stars
What's more romantic than being under the moon and stars? Especially great on those warm summer nights, picnicking under the stars can also be done in winter too (with blankets and added cuddles – or even a campfire for extra romance).
Instead of taking your romantic date out to a restaurant that's bustling with people, the two of you can ditch the crowds and go on a romantic picnic dinner under the stars. The location could be anywhere – a private corner of the beach, surrounded by trees in the park, or right in your backyard! Virtually any spot can be turned into a romantic setting with the addition of stars, sky, and some fairy lights (and wine).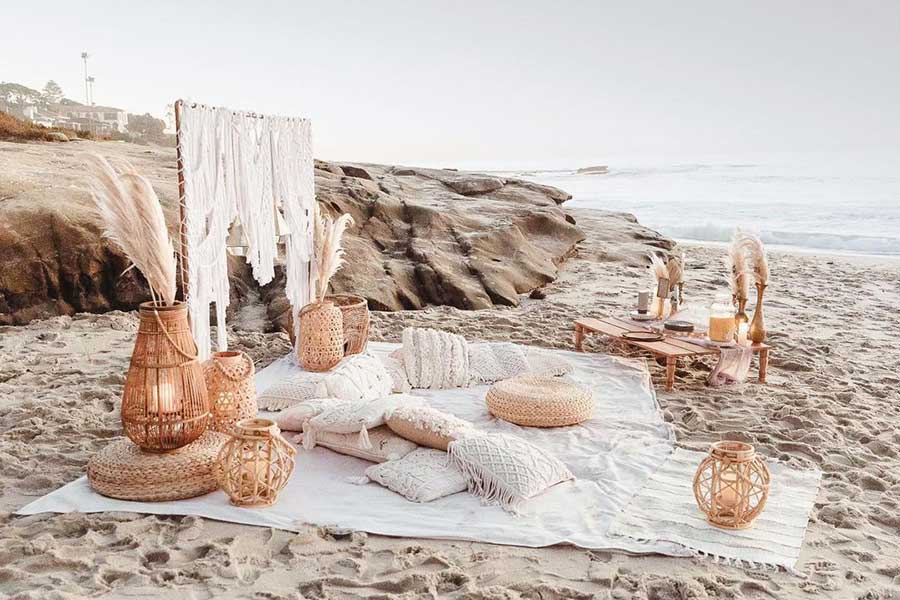 It is a romantic dinner date, and you can't bypass good food! Give your romantic date a surprise by hiring a private chef to cook and deliver some mouth-watering dishes for you and your loved one to feast on. Your date will be seriously impressed with how you pulled off the perfect combo of relaxed picnic atmosphere & exquisite gourmet food. What better way to treat yourself? Just sit back with your date and watch the stars while food gets handed to you…
A picnic under the stars is a seriously great romantic dinner idea for impressing an adventurous first date. It's spontaneous, creative, and offers an experience that's different from the norm. If you're wanting to inject a little more excitement and adventure into a long-term relationship, this is the way to do it!
3. Dinner in a secret venue
This is a romantic dinner date idea for those who like a little luxury! You could splurge on a good table at an expensive restaurant for your romantic date… or you could hire out an entire secret venue just for the two of you. If you want to organise a romantic dinner date for a proposal, anniversary, or other special occasion, this is a great way to go about it…
A hidden venue could be anything from a secret warehouse under the Sydney Harbour Bridge to an exclusive private restaurant. Every venue promises maximum privacy for you and your loved one on your romantic dinner. The two of you are free to enjoy a fine-dining experience and let loose without all the crowds. Booking an entire venue for your romantic date will spoil your loved one and make them feel like they're the centre of attention.
The two of you can enjoy a multi-course fine-dining meal as good as you'd get in any restaurant (or better). Did we mention free-flowing alcohol at the bar without having to wait in line? This is a romantic dinner date idea for those who want ultimate exclusivity and luxury. Speak to us about hiring a venue.
4. Netflix & chill with a private chef
Sometimes all you want to do on date night is lie on the couch and watch TV. And who said you can't turn the everyday Netflix and Chill into an elaborate romantic dinner date experience? Sometimes the idea of leaving the house to go on a date can seem stressful, but that doesn't mean you should forego on the romance and just bring in takeaway!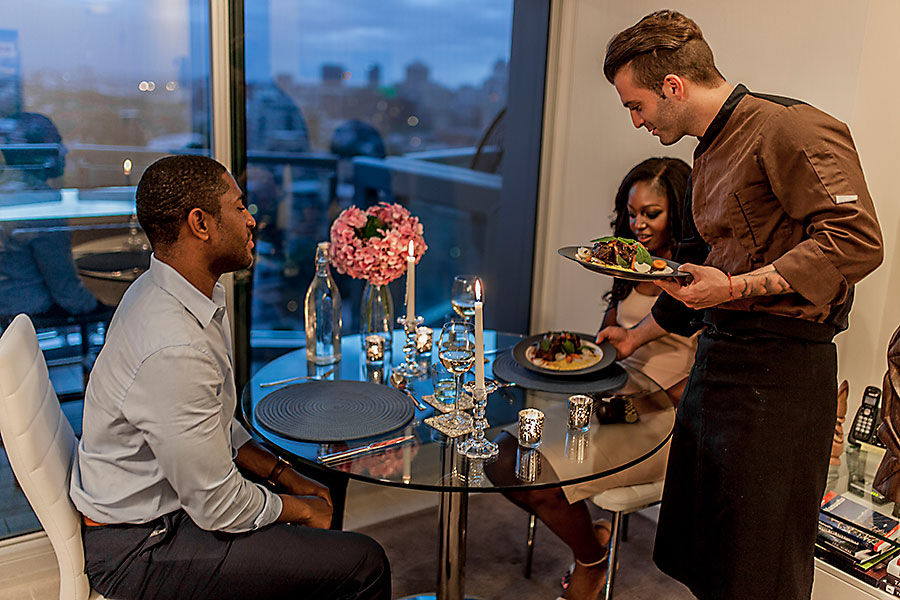 Give your partner the ultimate at-home romantic Netflix and Chill experience by hiring a personal chef to come straight to your house and cook up a feast in your kitchen. You and your partner can sit back and snuggle on the couch while being served dish after dish of gourmet meals. The only muscles you'll have to move are the ones used for eating!
Enjoy some banter with the chef, smell the delicious aromas wafting from the kitchen, and relish in the fact that you don't have to lift a finger. Dishes? Sorted. And what's more romantic than that? Check out our Romantic Dinner package.
5. Cooking class
If you're really looking to avoid awkward silences on your romantic dinners, this is for you. Especially important on those first dates, keeping busy is a guaranteed way to have a successful date. If you're taking out someone new and not sure if the conversation will be flowing, go to a cooking class.
A cooking class basically the same as heading to a restaurant, except you'll be making the food yourselves. It's a great way to pass the time spent waiting for your courses to arrive. You'll be learning how to make gourmet meals first-hand from quality chefs, and having a bit of fun with your date while you're at it.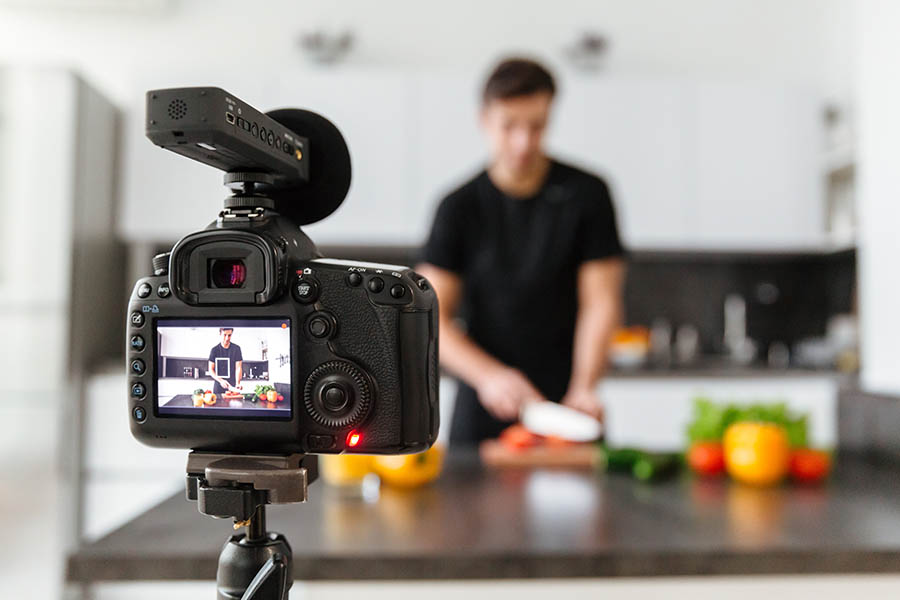 This is a romantic dinner idea that has you bonding while learning to make pasta. Then bonding while you taste that pasta together. Best of all, you'll go home with some impressive new skills (even if you didn't get to go home with the date). Speak to us about a Private Cooking Class for 2.
6. Culinary camping
This is the ultimate romantic dinner date for outdoorsy and adventurous couples. There's nothing more romantic than a dinner out in the bush, surrounded by the stars and trees. Culinary Camping is a fine-dining feast in the great outdoors. It'll be just you, your date, and a chef cooking up some food you wouldn't believe was made on a campfire.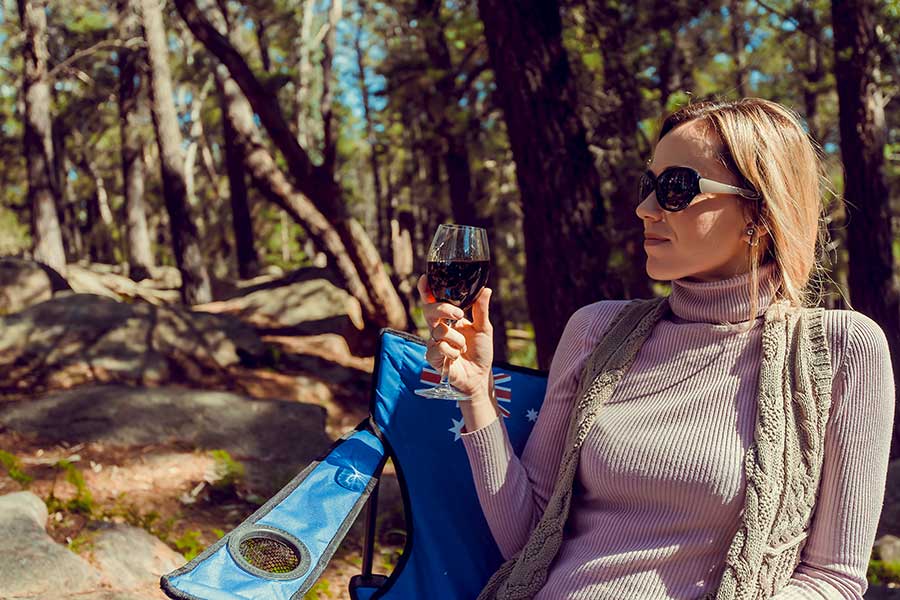 Food tastes better when you're camping, it's a fact. Add to that the sounds and sights of nature, and you've got yourself one seriously unique romantic date experience. Plus since you'll be camping, this is a nice way to enjoy an inexpensive romantic getaway, too! Check out CHEFIN Culinary Camping Experience.
Romantic dinner ideas created by CHEFIN
Wait, where do I get all these private chefs you've mentioned? From us! We've got a team of passionate and talented private chefs who are ready to come and help you pull off the romantic dinner date. Whether you're using one of our romantic dinner ideas above or you've got your creative dinner ideas, we'll help you plan a night to remember!
Do you want more romantic dinner ideas? Speak to us about your plan now!