In case you missed it, Christmas in July is the southern hemisphere's way of enjoying that wintery Chrissy we've grown up watching on TV and in the movies. It's a chance to enjoy the cosy vibes of mulled wine, Christmas jumpers, and huddling close with friends and family as we relish in warm, hearty foods and sit together by the fire. If you ask us, Christmas in July is the perfect mid-year celebration. Who doesn't want an excuse to relax and have some fun in the dead of winter?
If you're looking for fun ways to get your friends, family, or coworkers together in the festive spirit, we've got a few ideas up our sleeve (or maybe stocking?) Here are four fun ways you can get everyone together to celebrate Christmas in July with food, games, and silliness.
The history of Christmas in July
Before we get to all the fun & games… where did Christmas in July come from? Why do we celebrate it in Australia? Well, firstly, it's clear that we're missing out on a certain wintery Christmas vibe that our friends over in the northern hemisphere get to enjoy year after year. While they wake up to dark cold mornings and snowball fights, we wake up to hot weather and a burning sun. It'd be nice for us to enjoy the opposite for a change! Most of Australia might not get any snow in winter, but we can still enjoy cosy jumpers, hearty foods, and warm drinks in front of the fireplace.
But who kicked off the Christmas in July celebrations? The term 'Christmas in July' has been in use since the early 1980s. Legend has it that a group of Irish tourists visiting Sydney took a trip down to the Blue Mountains and felt homesick at the sight of snowfall. It reminded them of Christmas back home and they had the urge to celebrate Christmas right then and there, in the Blue Mountains, in July. They convinced the owner of their hotel to put on a Christmas event which they called Yulefest, and eventually word spread around the Blue Mountains and the whole community wanted to join in. Yulefest is still celebrated in the Blue Mountains to this day!
Another reason to celebrate Christmas in July is… well, who wouldn't want to celebrate two Christmases in one year? If you could have both, then who would say no to the opportunity to gather with loved ones, exchange gifts, and eat some tasty foods? You'd be crazy not to! So, without further ado, here are a few ideas to kickoff your Christmas in July celebrations…
1. Throw a themed Yuletide party
Deck out your home or office in pagan-themed Yule decorations and throw a themed party for your friends, family, or coworkers! If it looks like Christmas and it sounds like Christmas, then surely it must be Christmas? Here are some festive decoration ideas to get you started:
Drape holly, mistletoe, fairy lights, and fake snow along the ceilings and walls of your home or office. Avoid tinsel as it's not very Yule-y,
Order christmas crackers, candy canes, & Christmas socks online and leave them on the dining table if you plan on hosting a lunch or dinner,
Brew up some mulled wine and have a cauldron of it in the corner of the room for people to help themselves at your party,
If it's safe, light some candles around your home to create a warm, cozy atmosphere.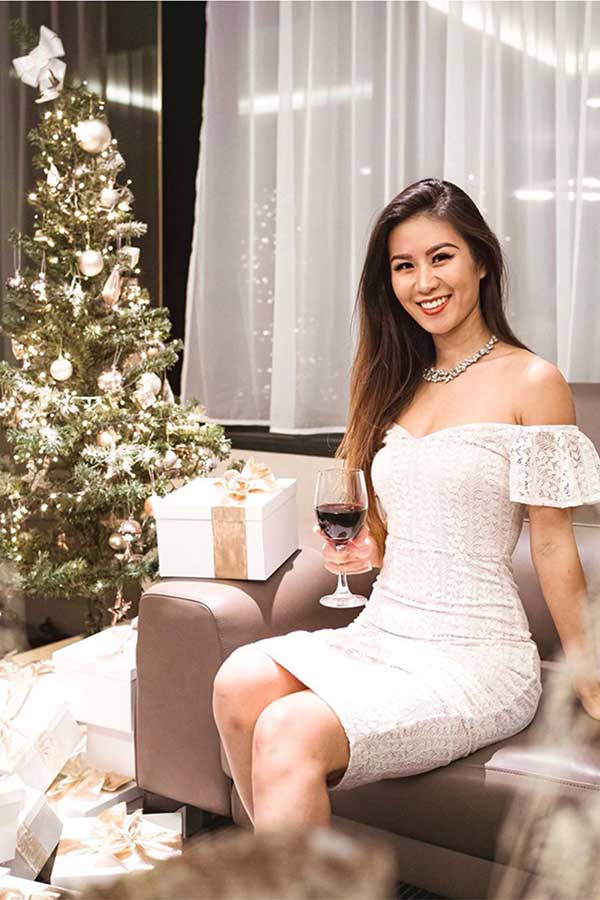 Now that your home or office is decorated with the appropriate Christmas theme, people will immediately feel the Yuletide cheer when they walk into your party. To keep the joy going, bring everyone together with some Christmassy activities. Here are some ideas:
Christmas jumper comp – It's not fair that we can't wear our Chrissy jumpers in December without breaking out a sweat. So Yuletide is the perfect opportunity for everyone to bring out their tacky Christmas jumpers in an appropriate season. Let everyone come in their best Chrissy jumpers, and you can even host a Christmas jumper competition – complete with votes from the crowd – and reward the person who shows up with the kitchiest jumper.
Christmas-themed charades – For the evening's activity, divide everyone into teams for a game of Christmas-themed charades! Your friends, family, or coworkers can get into creative mode and enact Christmas characters, films, carols, or stories. Sit down and brainstorm as many Christmas-themed ideas as you can before hand, then write them down and throw them in a hat for people to draw when it's their turn. If you throw mulled wine into the mix then it's sure to be a good time,
Christmas movie trivia – Who doesn't love a good Christmas classic? Love Actually, Die Hard, Elf… Host a round of Christmas movie trivia to add a bit of competition to your Yuletide party. Make sure you have a prize ready for the winning team or guest!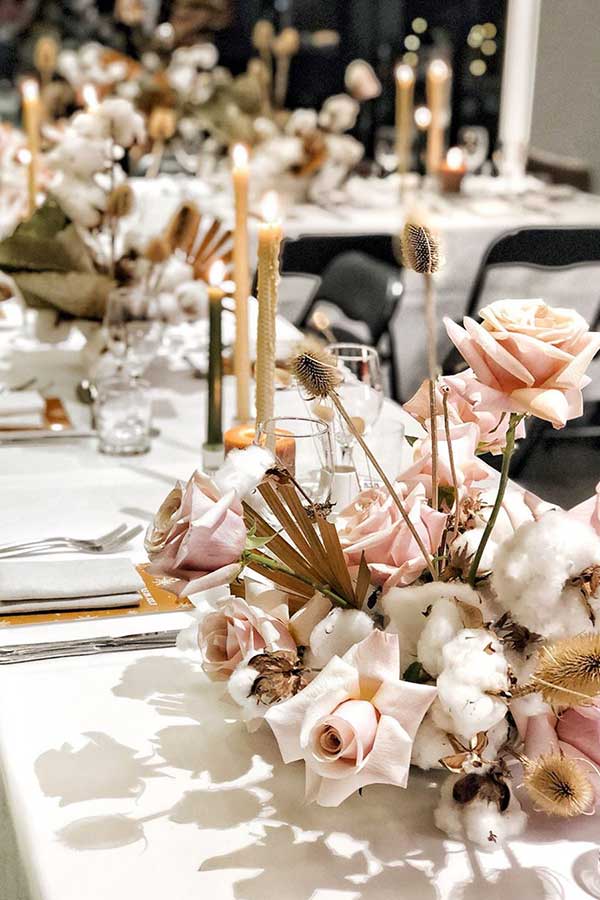 Want more ideas? Read this article for more Christmas-themed suggestions CHRISTMAS BUCKET LIST: 15 CHRISTMAS IDEAS IN AUSTRALIA.
It would be a crime to throw a Yuletide party without an enormous feast, so make sure you treat your friends, family, or coworkers to a hearty Christmas feast. CHEFIN's private chefs and catering can deliver a complete Yuletide meal fit for royalty straight to your home or office for the most luxury gourmet meal you've had.
2. Host a blindfolded Christmas in July dinner
If there's one thing people look forward to at Christmas time, it's food. Turn things up a notch this year and create the ultimate feasting experience for your friends, family, or coworkers. If there's anything that brings people together during Christmas (other than wine), it's tasting delicious food without being able to see what it is – wait, what?! Yep, we're talking about a blindfolded dinner.
Turn the excitement up a notch at your Christmas in July dinner with a gourmet feast eaten entirely while blindfolded. This one-of-a-kind, interactive experience will have your friends, family, or coworkers sitting on the edge of their seats. All you have to do is sit down, be blindfolded, and enjoy a culinary journey courtesy of our expert chefs from CHEFIN. We will design a multi-course Christmas feast delivered to you and your guests by a private chef, and you will eat the meal while blindfolded.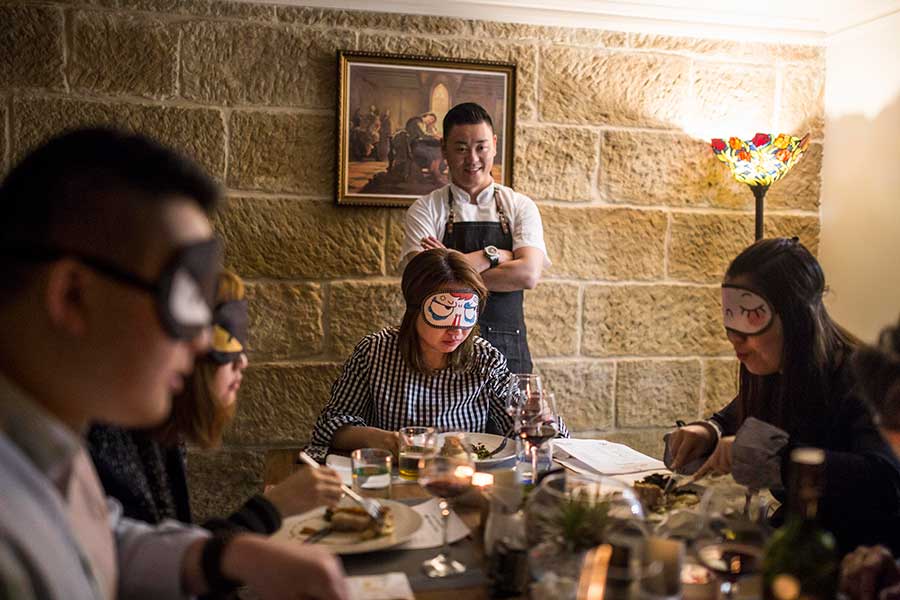 During each course, you and your guests can take turns trying to guess what ingredients are in the dish. After a few rounds of guessing, banter, and laughs, your chef will come out and reveal the meal for you to finish eating without the blindfold. Whoever guessed the closest can be rewarded with another prize. There's never enough prizes at Christmas in July!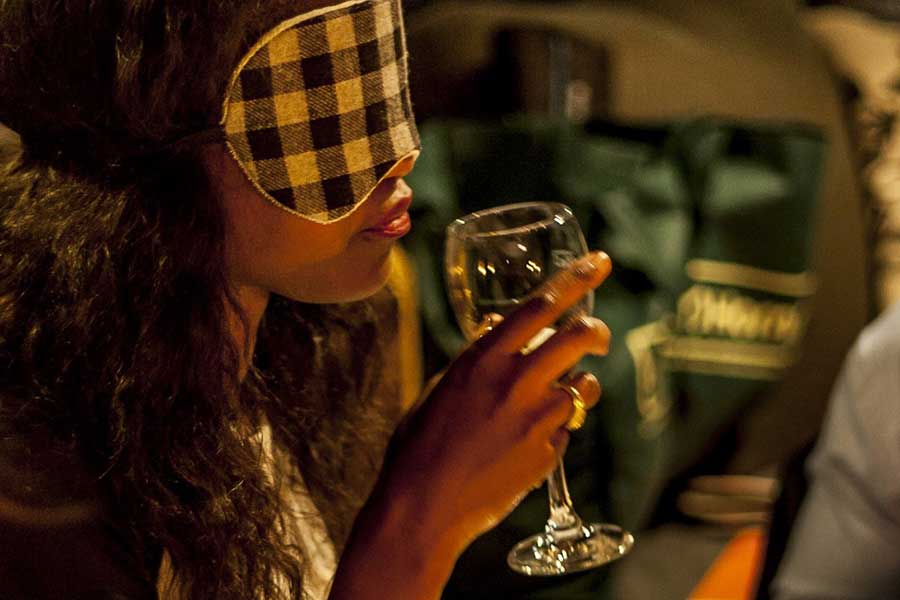 3. Organise a cooking class
This is a great way to share fun, laughs, and some friendly competition with your loved ones and coworkers this Christmas in July. A wintery cooking class to break up the monotony of winter and jazz up your July! The thing about food is that it always brings people together, whether that's during the eating part or the cooking part. And Christmas in July is all about bringing people together in the Christmas spirit.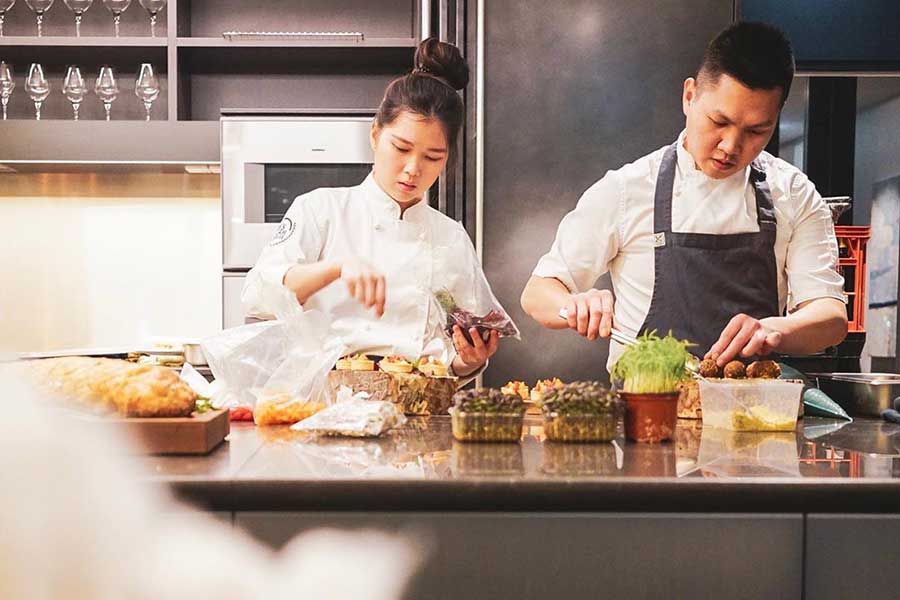 No matter what your tastes or preferences are, we can arrange a cooking class with one of our many expert chefs. Whether you want to learn winter foods, native ingredients, vegan food, Indian food, or French food, our chefs are multi-skilled and have plenty of tasty recipes they can teach you. Gather with your closest pals, take your family on an adventure, or reward your workers with a fun team-building activity that lets them leave with some new skills!
Your cooking class can either be a friendly affair where everyone learns the recipe together, or you can make it a more exciting and competitive game that's done Masterchef-style. Your chef can teach you the recipes and send you off to compete against each other for the best dish. The choice is yours!
4. Go ice skating
There may not be snow, but there will be ice! One of the best Christmas in July activities is to head to a winter wonderland and go ice skating. Gather your friends, family, or coworkers, put on your ice skates, and get ready to move your body and do something refreshingly different this Christmas in July! Ice skating is such a fun group activity that guarantees lots of laughs, memories, and maybe a few bruises for later! Top off your ice skating adventure with a gourmet Christmas in July lunch or a round of mulled wine to really soak up the Chrissy atmosphere.
There are lots of pop-up ice skating rinks in most of Australia's capital cities, so have a look for somewhere near you and plan your ice skating extravaganza!
Make Christmas in July your second Christmas
No half-hearted attempts for fun here – go all out and make Christmas in July like your second Christmas! Prepare for laughs, cuddles, memory-making, and lots of heart-warming good times with your loved ones.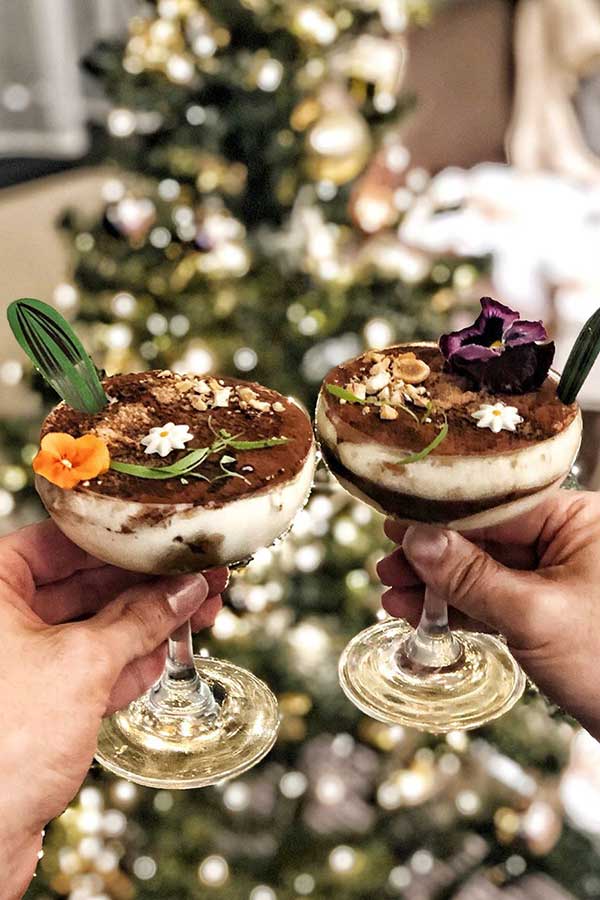 Need some more help or ideas for a special Christmas in July dinner party? Get in touch with us today for party planning & foodie advice and an obligation-free quote! Or check out our packages and make a quick booking online!