Australia is coming out of lockdown just in time to celebrate the lead-up to Christmas with our loved ones. After a few gruelling months of solitude, we're ready to seize the day and make the most of our freedoms. COVID and lockdowns have demonstrated how short life can be, and how things we take for granted can shift and change in an instant. We've learned how important it is to be around people we love and to cherish and value the present moment. It's time to make the most of what we have and do all those little family Christmas activities we've been meaning to do but kept putting off… acting Christmas ideas 2021 like ticking things off the bucket list! Love unique Christmas experiences? No pro, here they come!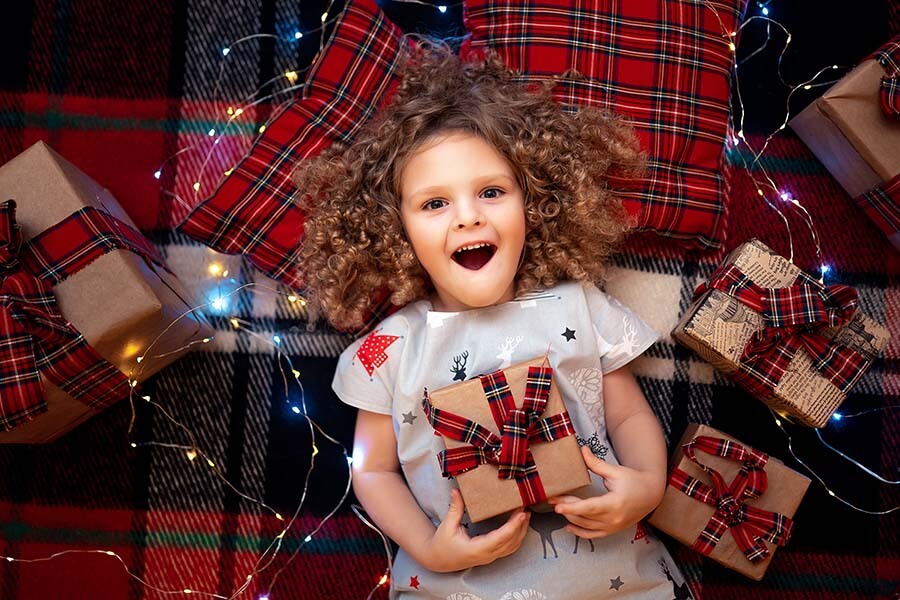 We created this Christmas bucket list full of wonderful family Christmas activities you can share with your loved ones this silly season. From crafting to holidaying, baking to scavenger hunts, there are plenty of family Christmas activities in this bucket list to keep you and your family busy and having great Christmas experiences throughout the holiday period. It's time to do those things you've been longing to do, step out and try something new, and make this Christmas the most special one you've had in years.
15 Family Christmas Activities To Do in Australia 2021:
1. Make a gingerbread house
Always wanted to try your hand at making your own gingerbread house but never found the time? There's no time like now for one of the Christmas ideas like this. First port of call, gather a crew of happy helpers. Then, head straight to the lolly aisle in your local supermarket to stock up on gingerbread house goodies. Making your own gingerbread house isn't something you can just whip up in a couple of hours, so make sure you prep well for this Christmas bucket list activity. Turn it into a weekend project or devote a few days to getting it all done. You'll need enough time to make the gingerbread dough and the pattern pieces, roll them out and bake them, assemble them together, and then decorate them. All while singing Christmas songs, of course.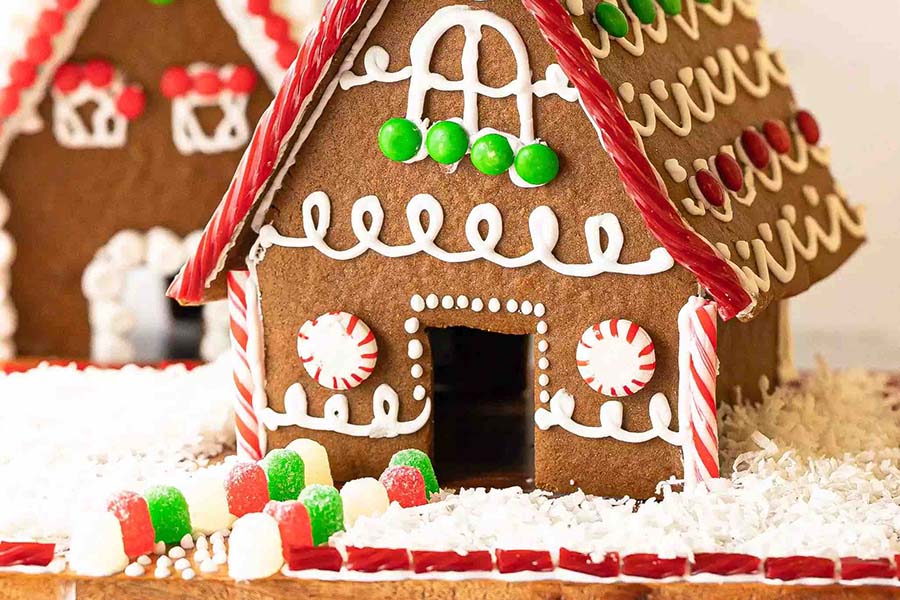 For most people, the fun part is decorating your gingerbread house with lollies. Here, you can use whatever sweet things your heart desires. Get creative with your Christmas ideas this year! Use peppermint candies, marshmallows, red liquorice twists, sprinkles, candy canes, M&Ms, shredded coconut for snow… A word of warning: taking your little ones with you to stock up on lollies will likely lead to you having more lollies than you need for the gingerbread house!
If we're honest, most kids will really only want to partake in the decorating. But the most joyful Christmas experiences all comes in making every bit and piece of the house together from scratch. There's something wonderful about seeing all your hard work pay off in the end and having gone through these Christmas activities together with your loved ones. This is a great step-by-step instruction guide and recipe on how to make your own gingerbread house from scratch. Don't have time to make your own gingerbread house? No stress! There are plenty of gingerbread house kits that make it super easy to put together your own gingerbread house, without having to do it all from scratch.
2. Go glamping
For many of us, Christmas holidays are synonymous with regional travel and family trips by the beach or in the heart of the bush. If you've been meaning to shake up your usual Christmas family holiday by trying some new Christmas experiences, perhaps it's time you went glamping. The perfect combination of rugged back-to-nature camping combined with the glamorous comforts of a hotel stay, glamping is an experience that should be on everyone's Christmas bucket list 2021. Kids will love running amuck in nature while mum and dad enjoy their creature comforts. At night, everyone sleeps soundly on comfortable beds with mosquito nets keeping the bugs out!
Surround yourself with the sounds of nature, crickets, and birds, enjoy fun Christmas activities like go for long bushwalks, play Christmas-themed ball games, and have picnics in the shade. There's so much to do when you slow down and step out into nature for a few days. If you'd like to have someone else organise your glamping trip, consider our Culinary Camping adventure as one of the unique Christmas experiences.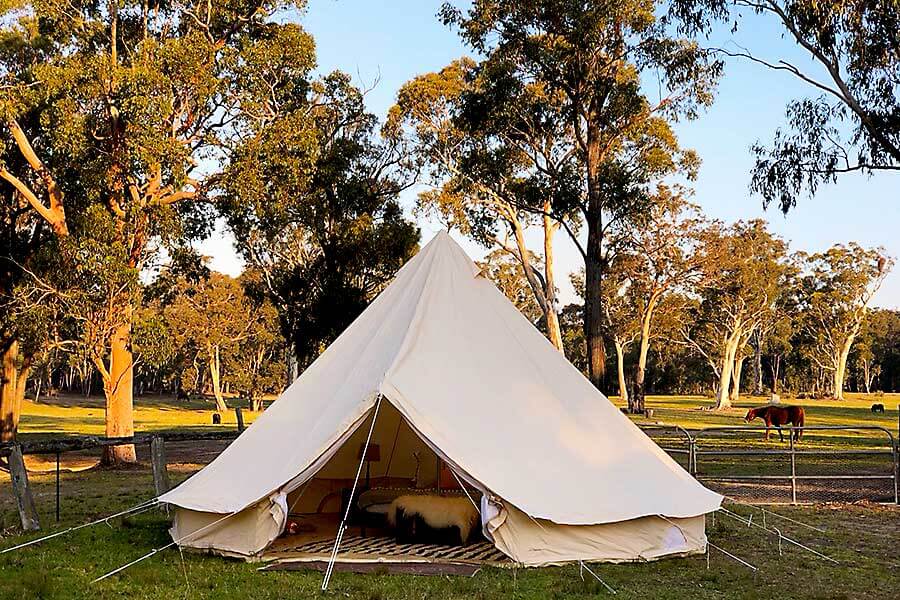 For this multi-day journey, we'll take you and your family to a secret spot surrounded by big shady trees and the tranquility of nature. Spend a few days immersing yourself in peace and quiet, quad biking with the kids, horse riding, going on nature trails, and visiting local farms and producers to sample their artisan goods. At night, a private chef will treat you and your family to a delicious spread cooked under the stars. And when you wake up in the morning you'll have a healthy, hearty breakfast ready for you.
Glamping is a luxurious way to travel and one of the great Christmas ideas get back to nature. You won't have to deal with the messiness and discomfort that comes with staying in a tent, less-than-ideal bathroom situations, and cooking outside. It's the best way to enjoy all the comforts of being indoors while making the most of the great outdoors with fun family Christmas activities. So put it on your bucket list and try the Christmas experience 2021 for yourself!
3. Visit a Christmas market
What better way to bask in the Christmas spirit than by attending Christmas markets and revelling in the cheer with others? Many of us are missing the social atmosphere of being surrounded by people, the buzz and excitement of being in a crowd, and the freedom of perusing objects and taking the time to enjoy yourself while shopping. So it makes sense to put Christmas markets on your Christmas bucket list as one of the Christmas ideas 2021!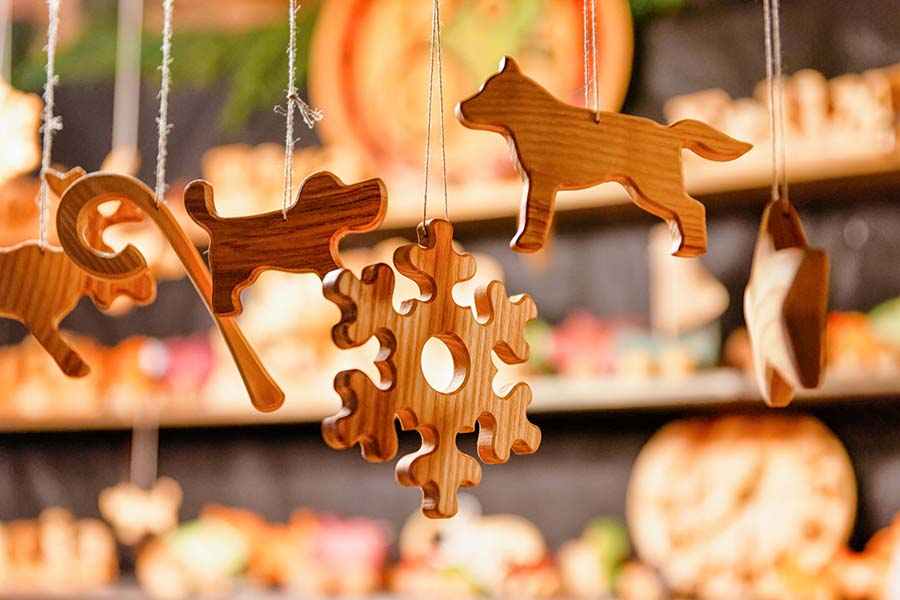 Make note of Christmas markets happening in your area. This website has a useful list of markets in all the major cities. Mark the date and take the family out to enjoy a day or night of Christmas activities and cheer. Christmas markets are a great place to source unique handmade or one-off Chrissy gifts for your loved ones. At the same time, you'll be supporting local artisans and makers after what's been a tough year for many small businesses.
4. Go ice skating
Always wanted to experience a white Christmas? The next best thing to heading to the Northern Hemisphere is simply partaking in a traditional white family Christmas activity – ice skating! This is one of those family Christmas activities we see in the movies. People rolling around on ice skates, drinking mulled wine or hot chocolate, and sharing lots of laughs with their loved ones. Make it your turn to join in on the fun Christmas ideas 2021!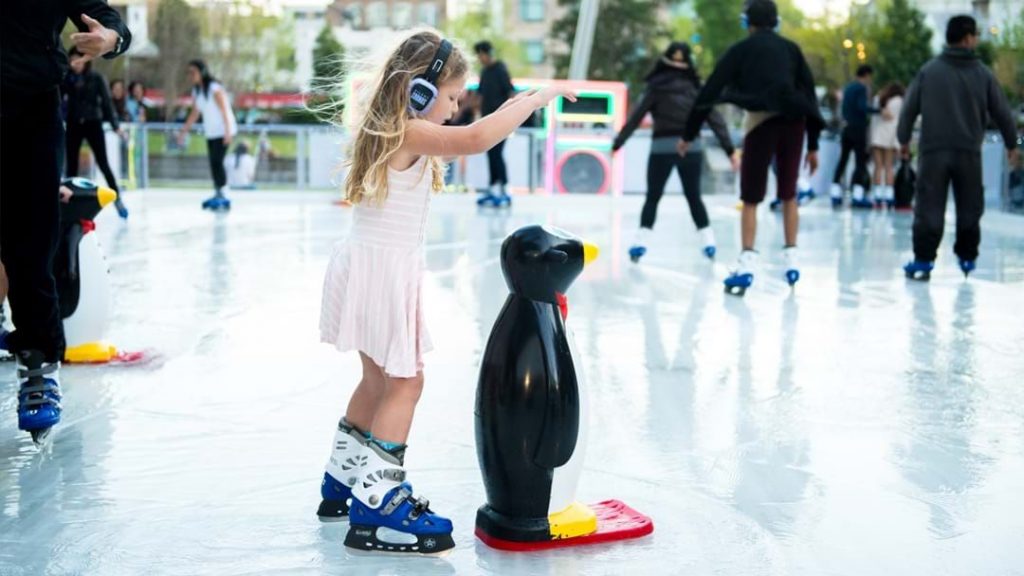 Many cities in Australia host outdoor ice skating rinks during the Christmas season. That said, some have been postponed or cancelled this year due to lockdown. If this is the case in your city, visit an indoor ice rink instead and make the most of what you can get! Enjoy jamming to the music and partaking in an old-fashioned Christmas activity that's different from the usual. Experience this Christmas with laugh, fall, dance, and be merry!
5. Have a cosy Christmas movie marathon
Ahh, the good old Christmas movie! You can't go through the Christmas season without watching at least one Christmas-themed movie. But why not watch a bunch of them instead? Get your family or friends together for a big old family Christmas activity – movie marathon, full of cosiness, relaxation, yummy snacks, and heart-warming goodness.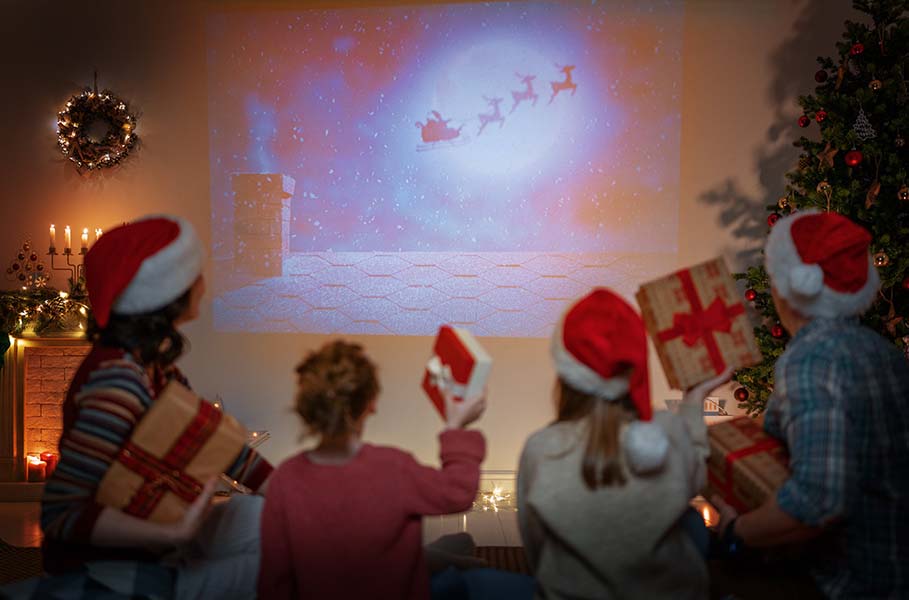 Let everyone vote on a bunch of movies, stock up on plenty of food and drinks, put your comfiest pyjamas on, and spend a good several hours watching your favourite Christmas movies back to back. Here's a list of popular Christmas movies to get you started. While away the hours in the company of your loved ones and plenty of sentimental Christmas cheer to get you feeling the excitement in the air! Simple but homy Christmas experiences you would like to have.
6. Build a blanket fort
Here comes one of the good Christmas ideas to embrace your inner child 2021. Have a little cheeky fun and adventure with your closest friends and family and build a blanket fort! Kids especially will love fun family Christmas activities like this. And they will love to see you embrace your inner child and letting loose a little bit.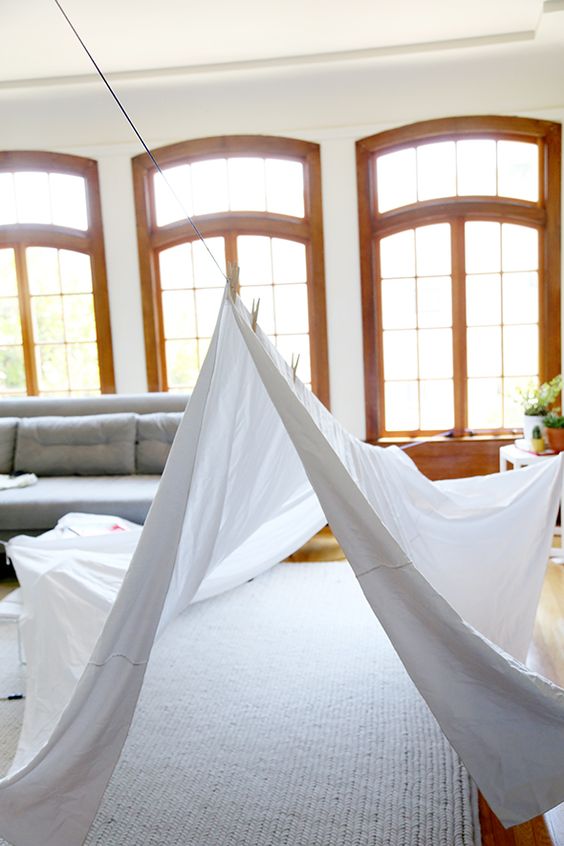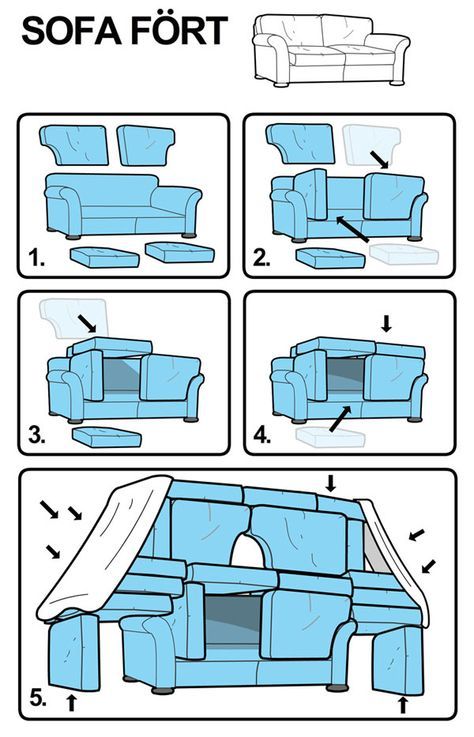 To build your blanket fort, gather a bunch of sheets, towels, blankets, and whatever you can use to drape over furniture, and go ham! Make sure you clear enough space to give yourself room to build your sprawling blanket fort. Tie blankets to chairs or drape them over furniture. Make sure you have plenty of pillows and cushions to get cosy inside your fort as well. Inside, you and your little ones can create fun family Christmas activities like writing letters to Santa, reading aloud some Christmas books, playing a game, or just cuddling together and having your Christmas movie marathon inside the comfort of your blanket fort. Take a look at these awesome blanket fort ideas on Pinterest to get some inspiration.
7. Get crafty
Always wanted to try your hand at a particular craft, but haven't found the time, energy, or inspiration? It's time to stop putting it off and put it on your Christmas bucket list! Whether your ideal Christmas craft activities are weaving or pottery, knitting, painting, or candle-making, take the time this Christmas to sit with your family and friends and enjoy a little crafternoon. Kids will especially love the opportunity to bond with you while sitting and making something together.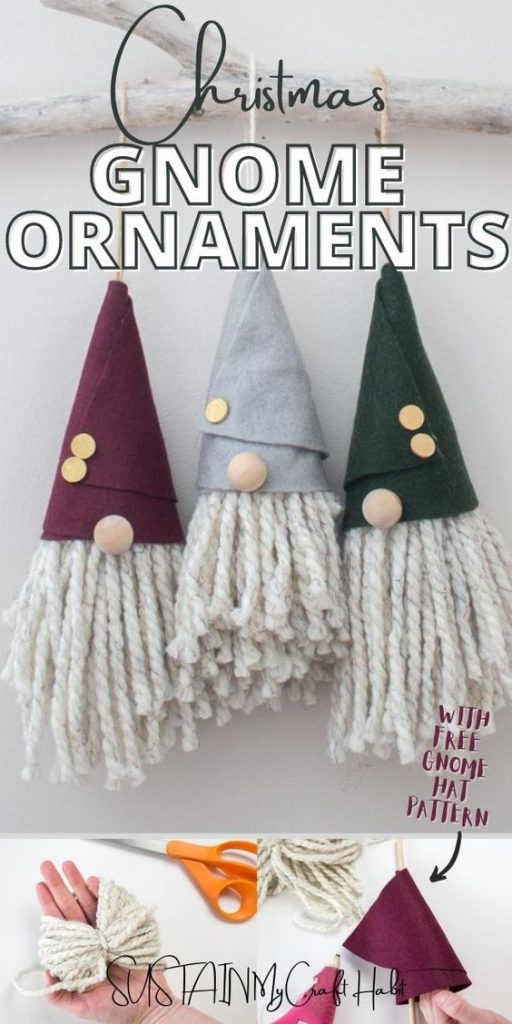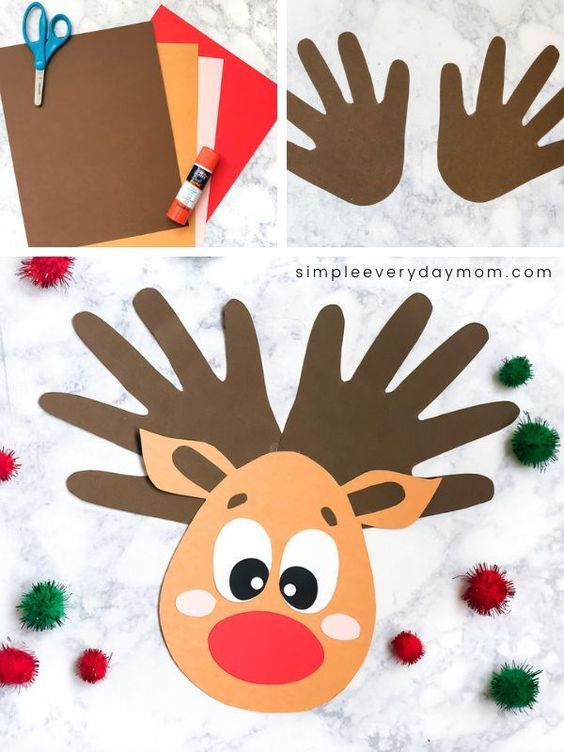 Anyone can have a go at making crafts, it doesn't require any talent or skill to begin. Just start small and put no pressure on yourself. The beauty in your craft is the unique mark that you leave on whatever it is that you're making. Make a scrapbook of your Christmas holidays, knit some socks, or even try your hand at pickling or making jams! You can give your crafts out as unique, handmade Christmas gifts. And keep this Christmas experience as a reminder of your special 2021 bucket list!
8. Stay in unique accommodation
We've mentioned some Christmas experiences like glamping, but there are plenty of other ways you can turn your annual Christmas holiday into a unique & memorable getaway. With international travel still in the not-too-distant future, consider taking your family on the ultimate staycation this Christmas. If you've always wanted to experience a tiny house, your children have dreamed of sleeping in a treehouse, or you've fantasised about spending the weekend on a houseboat… this is the time to stop thinking about it and grant yourself permission to go on your dream holiday.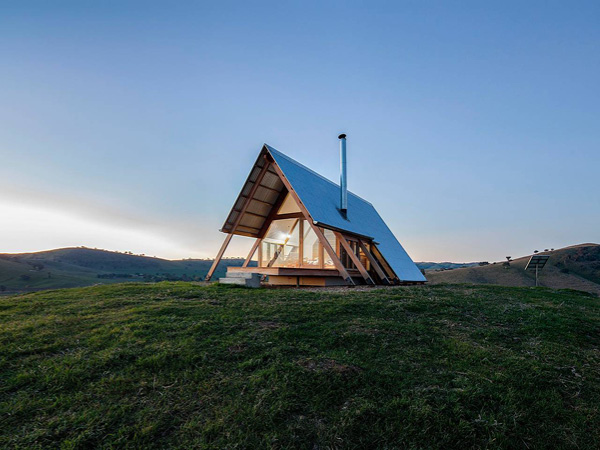 Australia has no shortage of incredible stays that offer unique holiday Christmas experiences. You and your family will always remember the time you stayed in an enormous cave, the time you rented a luxury yacht for Christmas, or your warm and cosy stay at a barnhouse. Find your inspiration in this list of unique Airbnbs by Australian Traveller.
9. Let a private chef cook for you
If one of your biggest dreams is to be pampered by a private chef, let this Christmas be the time you treat yourself to the occasion. Experience the luxury of being cooked for by a top chef and let a personal chef serve a decadent meal that was designed just for you and your taste buds. A private chef is a hallmark of luxury and fine tastes. This Christmas, give yourself the gift of enjoying one of the finest Christmas experiences in life with an extravagant meal prepared by your own personal chef.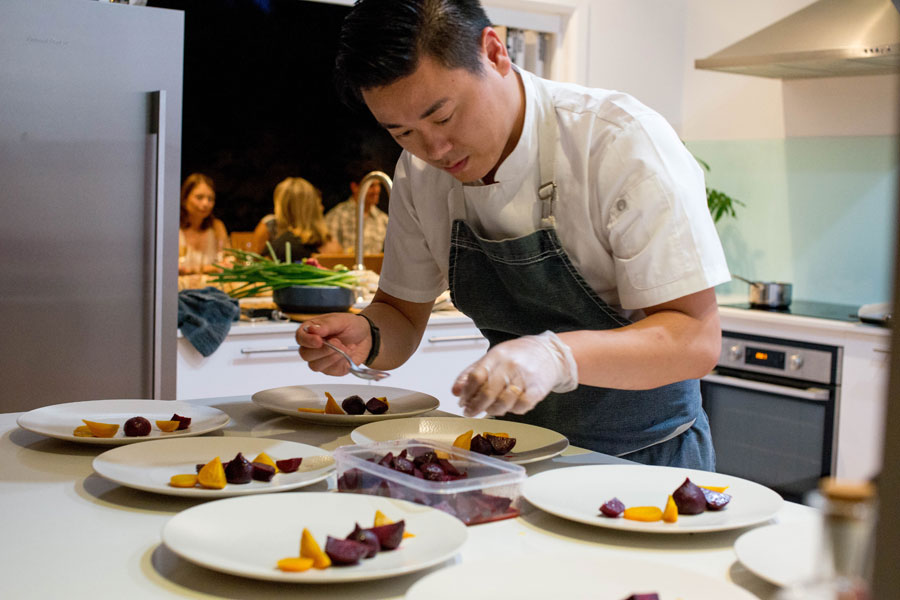 We have a team of highly skilled and creative chefs all across Australia, ready to come into your home and cook for you in the comfort of your own space. We can decorate your home or garden and transform it into a beautiful dining space. Your private chef could meet you in a park or at the beach and provide an outdoor cooking spectacular while you lay in the sun and relax with your loved ones. Or let your personal chef come aboard your sailboat and cook a fresh fish for you! Whatever it is you imagine when you think of your dream meal, a private chef can turn that into a reality for you. Click here to book your private chef experience now.
10. Do a family digital detox
Doing difficult things is always easier when we do it together. If you've been feeling like it's time you and your family took a short break from the screens, this Christmas could be the time to do it. Use the opportunity to reconnect with each other the old fashioned way. Engage in some fun off-screen activities that will renew your zest for life and have you appreciating the present moment more than ever before. Start by collecting everyone's phones, tablets, and laptops. It's only fair if everyone participates! Store these safely in a cupboard somewhere (well out of the way to stop sneaky teens from retrieving them!) Then, prepare to enjoy the present moment and real life, the way it used to be.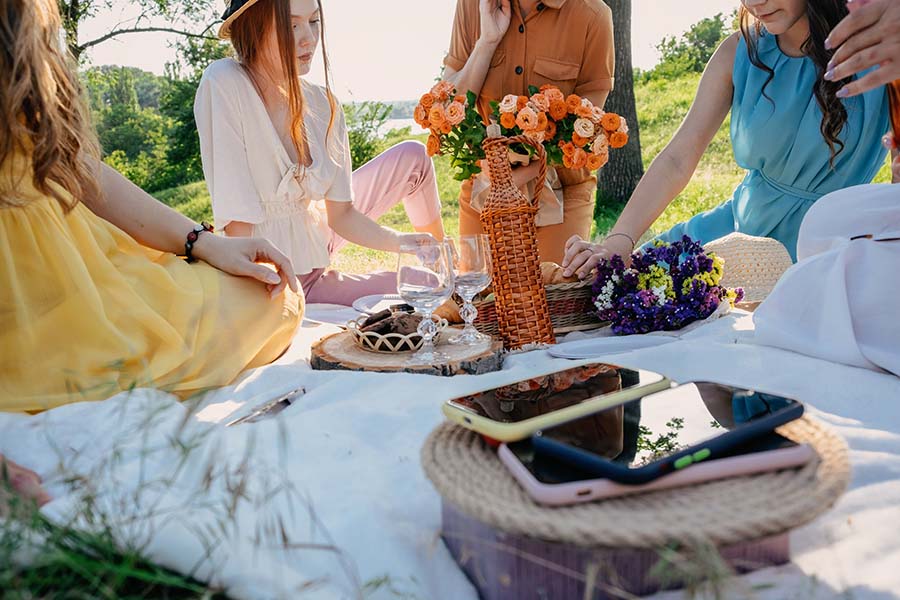 You can use this time to go on some family Christmas activities like a bushwalk, spend the day at the beach, go camping or glamping! Or you could simply stay at home and play some board games, get crafty, or make your gingerbread house – so many fun Christmas ideas without digital distraction! You could even visit friends and play sports games outside or go for long bike rides. There are so many ways to while away the hours without a screen. Best of all, every moment will feel crisp when everyone is attentive and present together. You only need to digital detox for just one day to feel noticeable differences. Though if you can go longer then more power to you! The real Christmas experiences require your full commitment.
11. Make your own advent calendar
Ring in the festive season with some other Christmas ideas like making a funky advent calendar for your kids. This Christmas bucket list activities combine perfectly with getting crafty. Set aside some time and get creative by building an advent calendar full of little surprises to keep your little ones excited in the lead up to Christmas. Making your own advent calendar is actually very simple. You can also easily make it using recyclable materials that you'd normally throw out.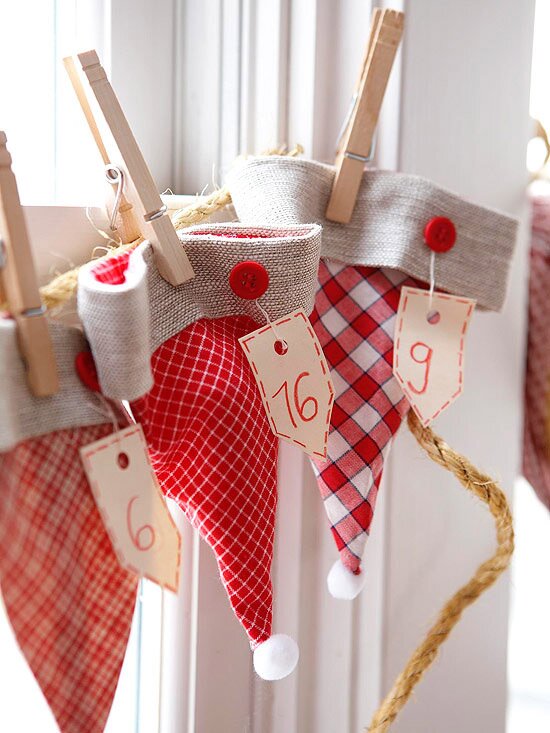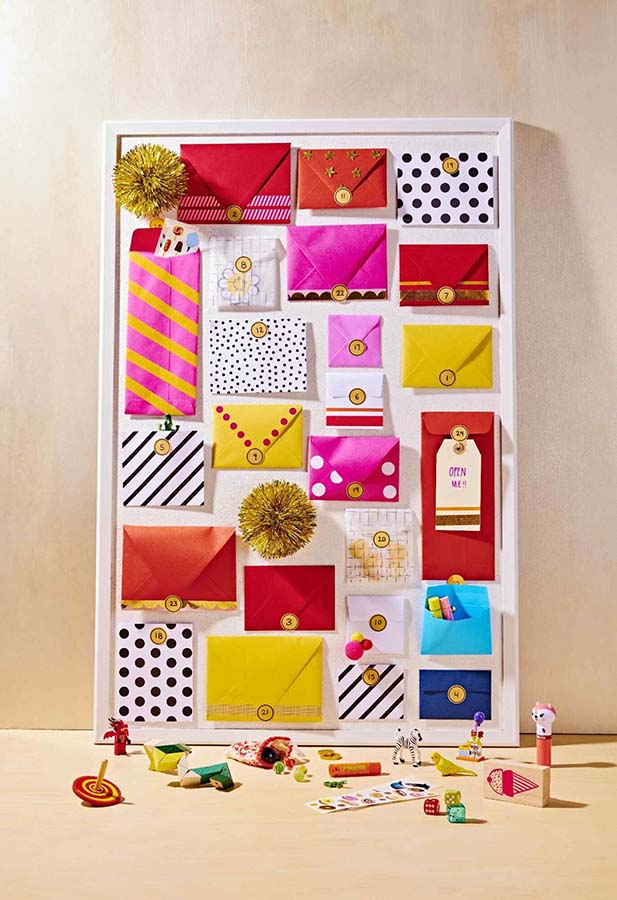 This page includes several ideas for making your own DIY advent calendar, from using Christmas stockings to toilet paper rolls! Your children will adore the fact that you've made a special advent calendar yourself. You'll get to fill it with all of their favourite goodies so nobody gets disappointed!
12. Do random acts of kindness
One of the most important parts of Christmas experiences is the coming together of people. Paying it forward, partaking in charity and kindness and sharing the love and Christmas experiences with those who are less fortunate than ourselves. Make it part of your bucket list this Christmas to spread some cheer around your local community by doing random acts of kindness. Sit down with your family and think of ways you could all come together and share some love with the people around you. This year has been difficult for many of us, and Christmas is the perfect time to do what you can to lift people's spirits a little.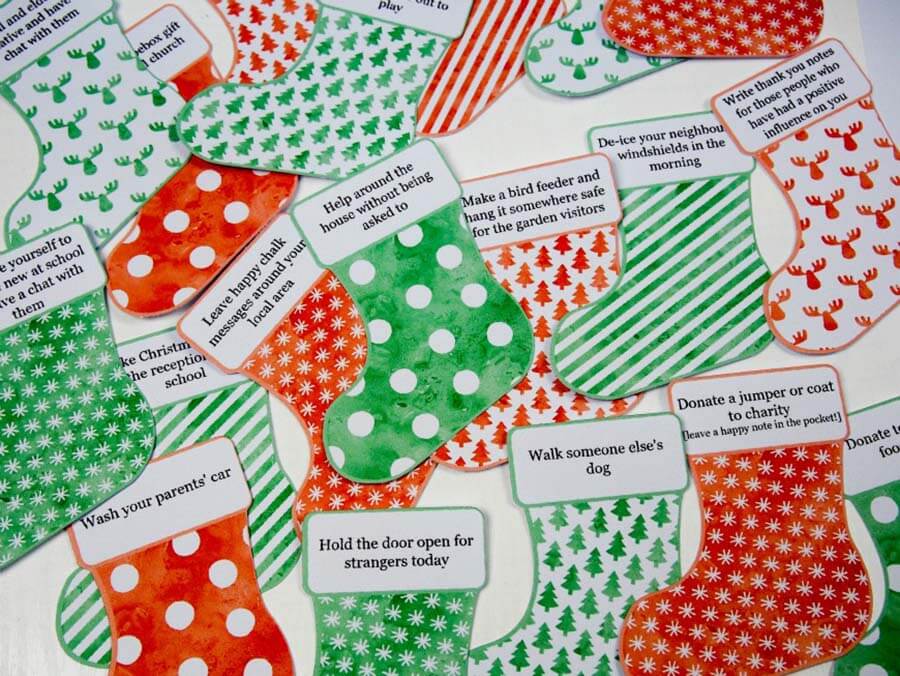 Your act of kindness could be something as simple as leaving inspiring or motivating messages in people's letterboxes. You could hand out candy canes at the local supermarket. Christmas ideas like to up nice drawings on your community noticeboard. Or maybe you could bake some cookies to share with friends and family in the area. Whatever it is, it will feel good for you and for the other person too! This article is a good starting point to get you thinking about ideas for random acts of kindness this Christmas.
13. Get a real Christmas tree
If you haven't yet experienced the joy of celebrating Christmas with a real Christmas tree, make this the year that you do. Artificial trees can be just as beautiful as a real tree, but nothing quite comes close to the fun and adventure of heading to a Christmas tree farm with your family and choosing the perfect tree to take home and make your own. Make an entire day of it. Enjoy your time walking through the farms and looking at all the different trees before you settle on the one you'll take home. This Better Homes & Gardens page has a list of Christmas tree farms in every Australian state, so have a look and see if you can find one near you.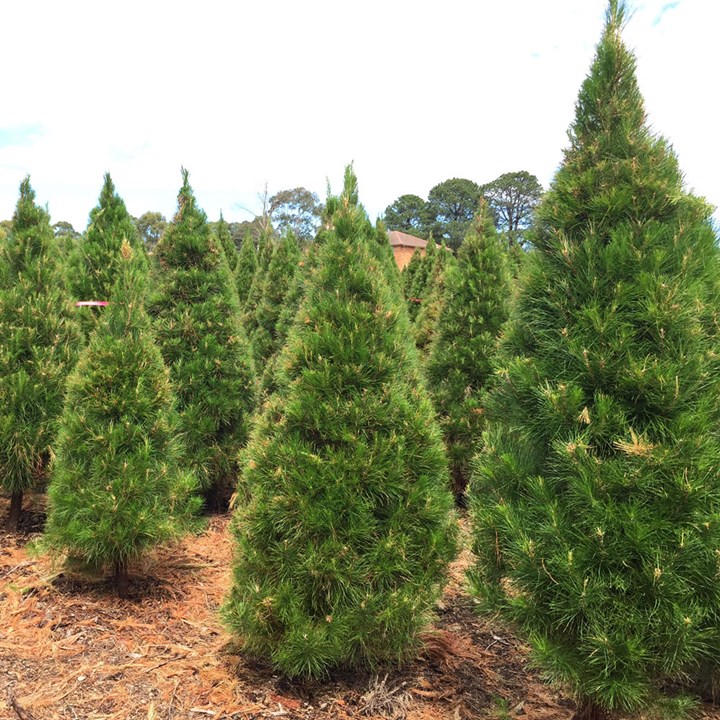 14. Have a scavenger hunt
This is really just another opportunity to give and receive gifts – while having it as one of the fun Christmas experiences, of course. Hosting a scavenger hunt is a fantastic way to keep kids entertained throughout the school holidays and make this year's Christmas a touch more adventurous. This could be the perfect activity to do during the family digital detox. You kids will be occupied and excited without their screens, busy looking for clues.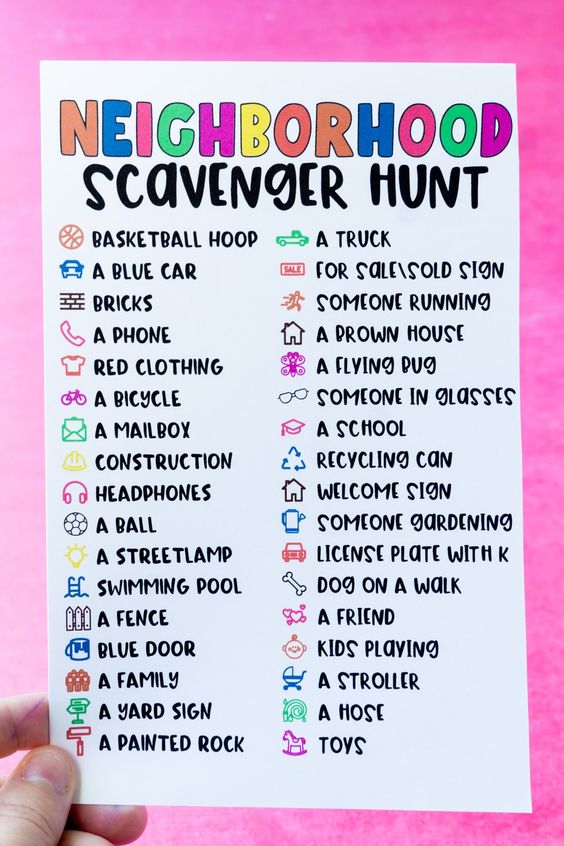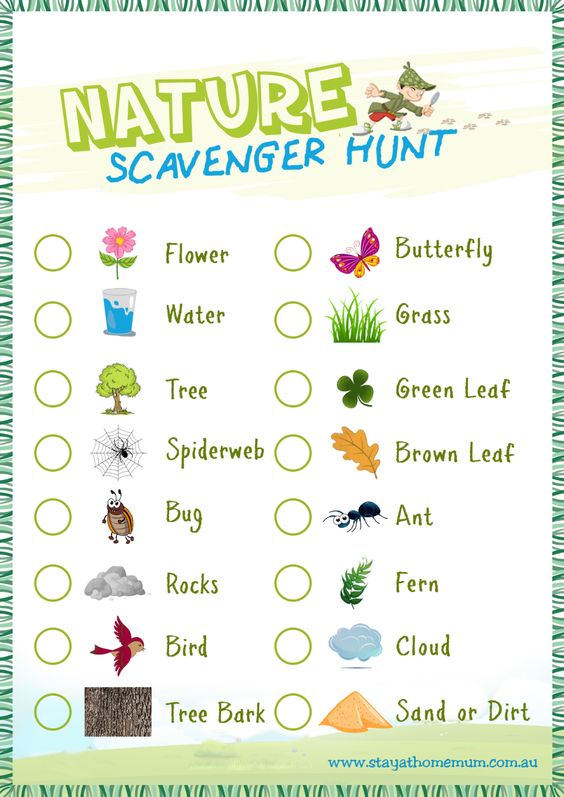 The Christmas ideas with a scavenger hunt is to hide a series of clues or riddles that your children have to follow in order to get their final surprise or gift. This could be their Christmas gift, it could be a lead-up to receiving their advent calendar, or you could just have them follow clues and end up at a pile of yummy Christmas cookies or chocolates. You can hide the clues around your home or even scatter them around your local park or neighbourhood. Make things more engaging by adding small challenges in addition to the clues (for example, take a dip in the ocean or climb a tree).
15. Go to a Christmas play
When was the last time you went to see a play? Support your local community and go see a Christmas show or play that is being held in your local area. After several months of distance from our peers, Christmas is the perfect time to head out into the world and engage with our communities.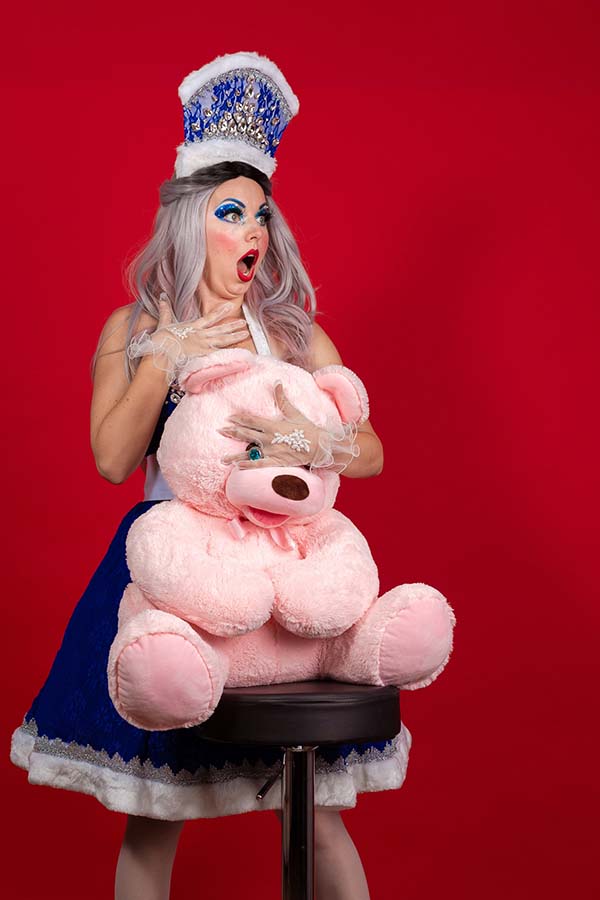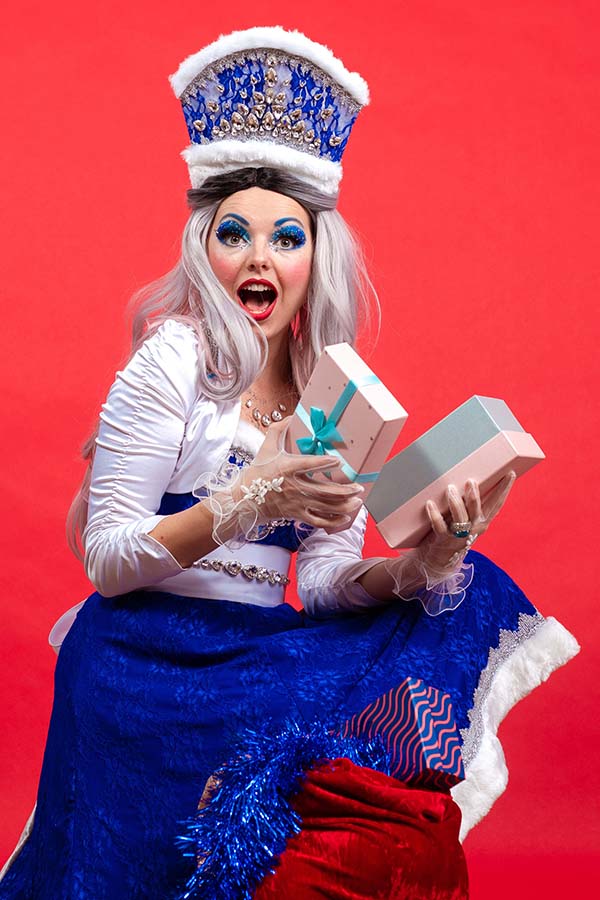 It doesn't necessarily have to be a play, either – any Christmas show will work here. It could be a concert, it could be carolling. Perhaps you could take your family to see a comedy show and share some laughs together as one of the Christmas experiences. Or maybe head to the opera house and listen to the soothing sounds of an orchestra. The idea is simply to gather with your loved ones and engage in a shared activity that has you appreciating the arts and supporting your local community while you're at it.