What could be better than a festival devoted to enjoying the transient beauty of flowers? In this case we're talking about cherry blossom flowers in particular, also known as sakura in Japanese. The Cherry Blossom Festival is held every year in Japan during springtime, when cherry blossom trees are blooming their beautiful pink flowers. The act of watching the flowers is known as hanami in Japanese, and during this festival people gather around cherry blossom trees and celebrate the blooming of flowers with picnics, parties, and lots of tea and sake.
What makes this festival even more special is the fact that cherry blossoms only bloom for a limited period of time each year, and at different times each year depending on the weather. There are also more than 200 varieties of cherry blossom trees in Japan, ranging in colour from white to cream to pale pink or fuschia. While we may be on the opposite side of the globe to Japan, going through autumn as they usher in spring, there are still many ways that we can enjoy celebrating this unique festival. 
When is the Cherry Blossom Festival?
Because there are so many different varieties of cherry blossoms, and so many different environments across Japan, the blooming of flowers happens at different times throughout the year. Okinawa is the first to celebrate hanami, with cherry blossoms usually blooming in January. In Honshu, cherry blossoms may bloom between March and April, and in Hokkaido it will typically be some time in May.
How to celebrate the Cherry Blossom Festival in Australia
Since we're in Australia and there won't be any cherry blossoms blooming here, you can start your celebrations at any time. The important part is to immerse yourself in the essence of the festival, which is to celebrate the impermanence of beauty and have some fun with your loved ones.
Host a picnic
If you were in Japan, you would gather your friends and family and flock to a public park to have some fun under the cherry blossom trees. In Australia, you can do the exact same thing – but instead of observing cherry blossoms, you can take the time to witness the beauty of other nature around you. You could host a potluck event and encourage everyone to bring a home-cooked meal, get some takeaway to eat in the park, or host a communal barbecue. The idea is simply to gather in nature and share some laughs and food.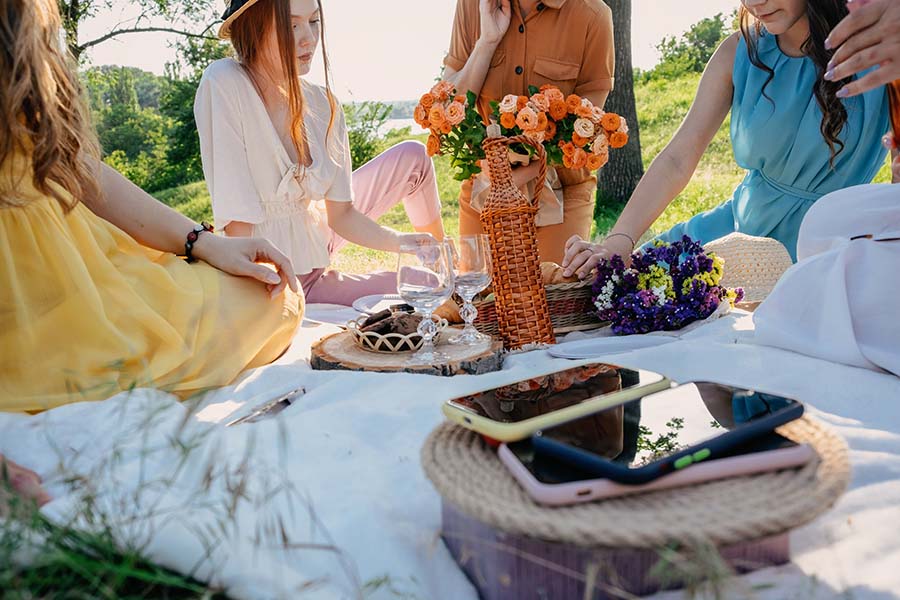 Drink sake
Now, we wouldn't recommend to simply sit at home alone and imbibe in sake for the Cherry Blossom Festival, but you could turn sake drinking into its own event. As an important part of the Cherry Blossom Festival in Japan, sake drinking can be very ritualistic and enjoyable when taken slow and sipped mindfully.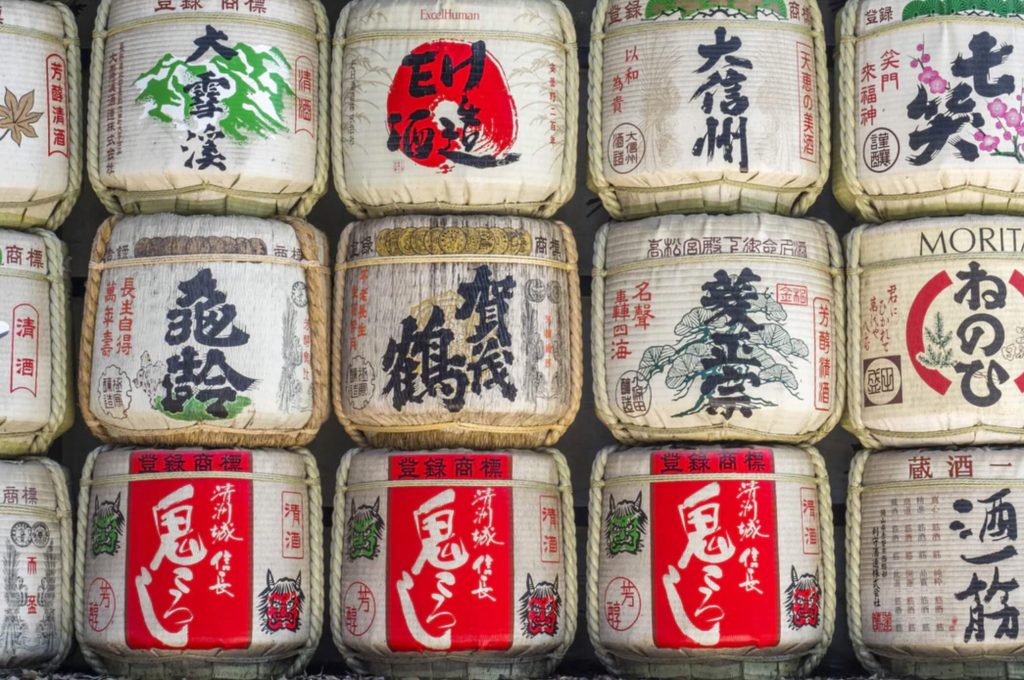 Host a small party with a few close friends or family, choose some sake that you will share together, and sit on the ground – Japanese style – drinking sake and sharing conversations. Make it more of a cherry blossom celebration by hanging pictures of cherry blossoms, projecting videos of cherry blossom trees from YouTube, or just playing those videos on your television in the background.
Have a tea ceremony under the trees
Besides sake, the drinking of tea is a big custom during hanami. Japanese tea ceremonies are about the ceremonial preparation and drinking of tea, and are a beautiful way to step back and mindfully take in your surroundings and the tea you drink. It's a fantastic way to sit amongst nature peacefully and embrace the impermanence of it all. To host a tea ceremony, you can prepare the tea at home or on a gas stove in a public park under the shade of some trees. Matcha tea will typically be used, a type of powdered green tea.
Gather a very small and intimate group of people to join you, and enjoy quietly preparing and drinking the tea, paying attention to each and every sip. Enjoy the taste and aroma and feel the steam on your face rising from the glass. At the same time, observe the trees around you, their leaves, and any flowers. This is a very meditative experience and is a very special way to connect with your small group during hanami.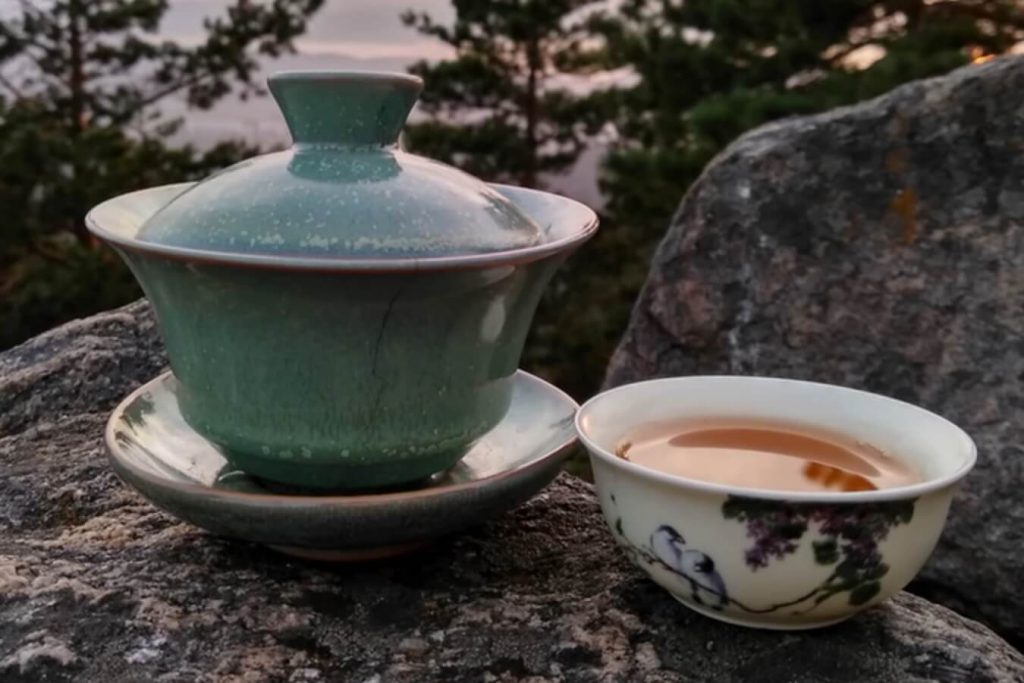 Take in the impermanence of everything
For a more philosophical approach to celebrating hanami, you can simply be as you are and remember the impermanence of all that is around us. You don't have to watch the flowers, drink sake, or host a tea ceremony. You can simply go about your day and remember that everything that is here will one day be gone. The Japanese phrase of mono no aware, meaning 'nothing lasts forever' is a big theme during hanami. You can simply sit and think about this phrase and approach everything in your life with the realisation that it is fleeting and impermanent. Try it, it's a very powerful thought to meditate on!
Foods to eat during hanami
Secondary to observing cherry blossom flowers, food is very important during the Cherry Blossom Festival. If you'd like a Japanese twist on your picnics and parties, here are some traditional foods you can enjoy.
Chirashi sushi
This vibrant Japanese dish is typically served on festive occasions. Colourful and delicious, the dish is made with a bottom layer of sushi rice mixed with vegetables and a variety of different toppings sprinkled over the top.
Temari sushi
These small, simple sushi can be easily made at home by any novice chef. Simply roll your sushi rice into a ball and top it with flavourings of your choice, including seaweed, avocado, tuna, salmon, roe, or tofu.
Tamagoyaki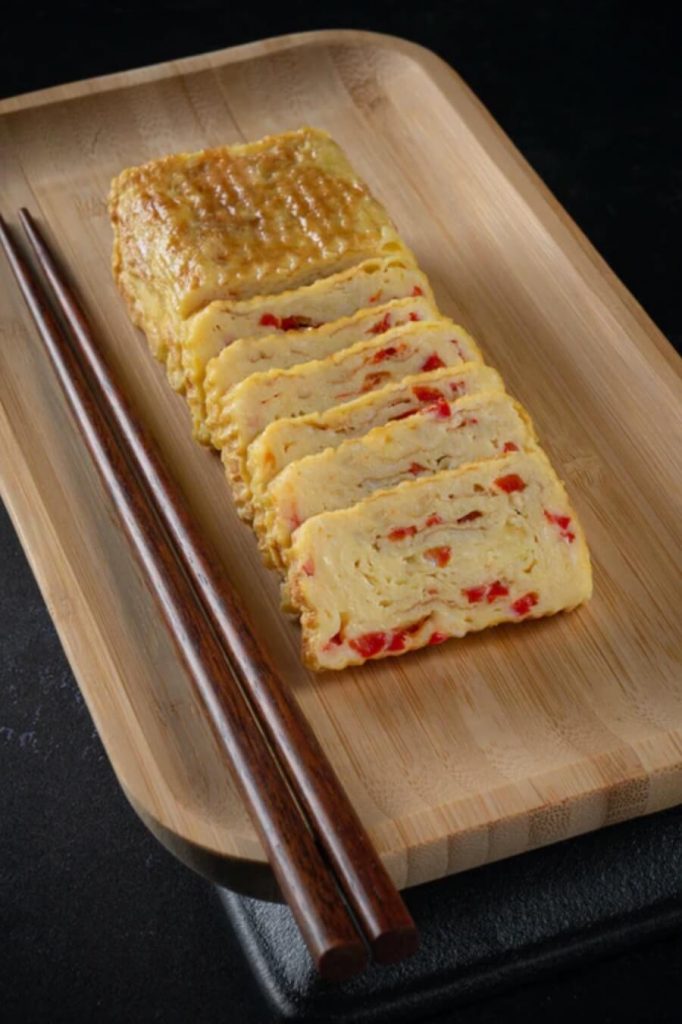 Image via Unsplash
This Japanese egg omelette will be a feature in many hanami baskets, flavoured with sugar and soy sauce. It is made by layers of fried egg omelettes that have been rolled into an easy-to-eat block shape.
Japanese salads
Salads are a must, enjoyed as a side dish to the bigger meals served at hanami picnics. Traditional Japanese salads include kinpira gobo (made from braised carrot and burdock root), shiro-ae (made from mashed tofu and vegetables), hijiki seaweed and lotus roots salad, and potato salads.
Onigiri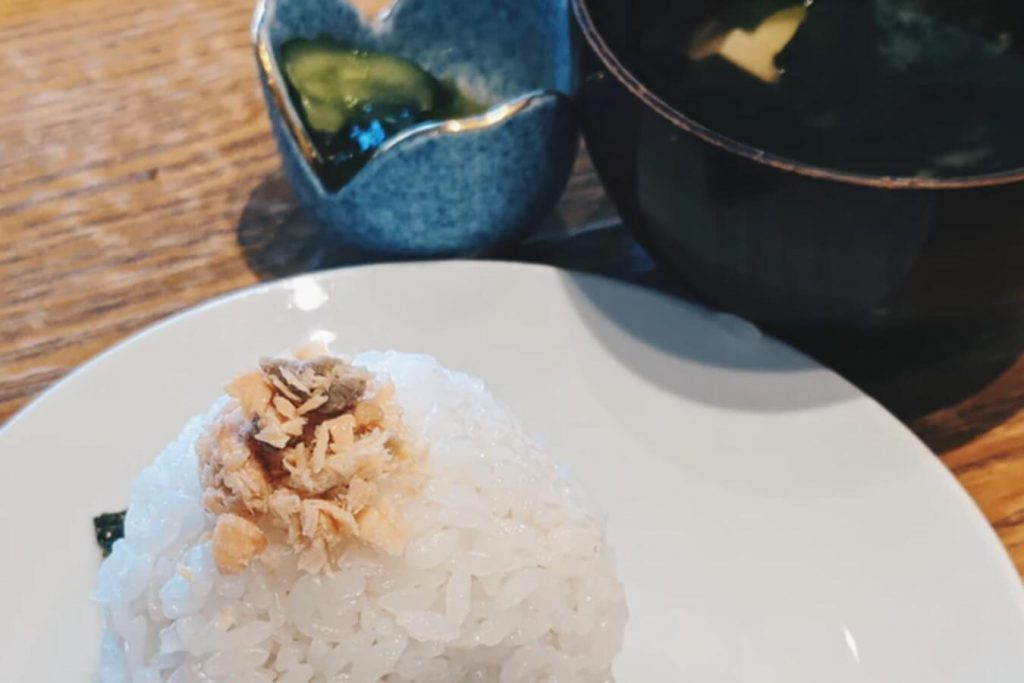 Image via Unsplash
These are an easy-to-eat, carry, and make type of rice ball made using sushi rice. Onigiri come in a variety of flavours including salmon, tuna and mayo, and pickled plum. During hanaami you can even find onigiri flavoured with salted pickled cherry blossoms.
Hanami dango
This sweet is made from sweetened rice flour (or glutinous rice flour), shaped into a trio of dumplings, each dyed in a different colour. The dumplings are skewered to make an easy-to-eat snack during your hanami picnics. You can easily make these at home by mixing rice flour with water, separating them into three different bowls with food colouring added, and then shaping them into balls with your hands.
Sakura cookies
What better way to celebrate the Cherry Blossom Festival than with cookies that use the flower as an ingredient? These are a simple sugary & buttery cookie that's decorated with cherry blossoms that have been pickled in salt. Beautiful and delicious.
Cherry blossom milk pudding
This is a melt-in-your-mouth milk pudding that's velvety and sweet, with a layer or sakura flavoured jelly over the top. Another beautiful and festival dish to enjoy during hanami that will truly impress guests, your taste buds, and your Instagram followers.
Mochi
This iconic Japanese dessert is made from a sweet red bean paste and popular all over the world. You can flavour the chewy mochi balls with cherry blossom leaves to add an extra element of sakura for hanami.
Want to celebrate the Cherry Blossom Festival but don't quite know how to go about it? We can help you design your entire event from start to finish, whether it's a corporate or private function. We can help you secure venues, set up beautiful cherry blossom themed decorations, and connect you with a private chef to create the ultimate Japanese banquet for you and your guests. All you have to do is turn up and enjoy the fun!
Let's talk about your Cherry Blossom Festival event ideas – message us here.