It's the hottest food trend that's yet to hit our shores: cannabis-infused cooking. This exciting new food experience appears the moment that marijuana is legalised in certain states, countries, and regions. We first saw it in California with cannabis-infused gummy bears, CBD sodas, and marijuana-based snacks, and it's quickly spreading all over the world (wherever it's legal, of course). The short story is: marijuana brownies are old news! We're seeing cannabis used in new and innovative ways, by people you never would have expected.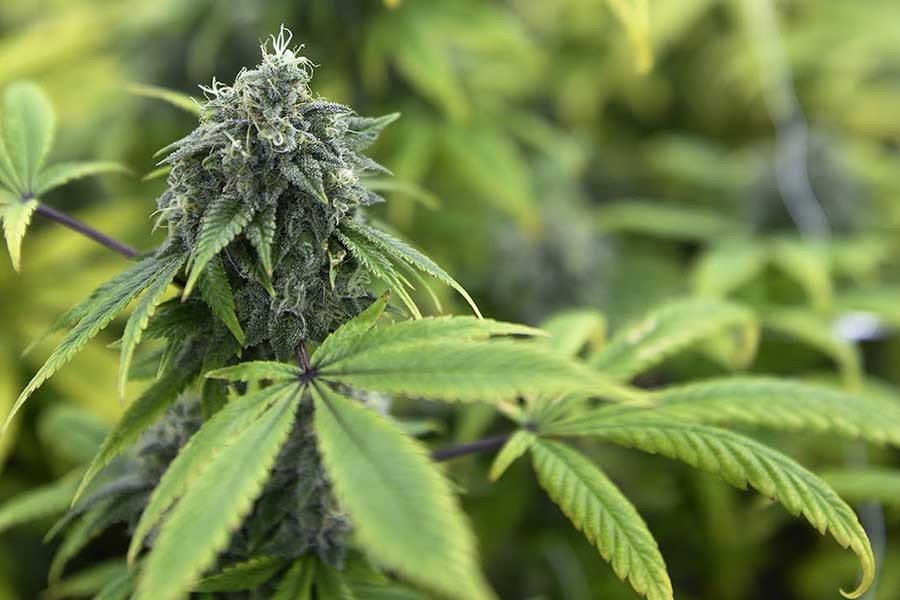 Cannabis is being infused in gourmet dishes. It is being served in fancy restaurants and at exclusive dinner parties. People are getting inventive and intentional with how they prepare their cannabis strains and dishes, creating entirely new culinary experiences. There's more to cooking with cannabis than simply adding marijuana to your dishes. There's an art to the preparation of the cannabis, infusing it into fats and oils, and matching strains and flavours with other ingredients in your meal. The result is a gastronomic dream: an extremely well thought out dish, with the perfect balance of flavours.
In this post, we're sharing some of our favourite cannabis-infused dishes that we've discovered.
Note: We haven't tried these dishes ourselves, and we're not suggesting that you try them – unless you live in a place where it's legal to consume marijuana. We're just sharing these recipes because we're a food-obsessed team who's intrigued by the idea of eating food that makes you more and more relaxed with each bite… Proceed at your own risk!
What does it feel like to eat marijuana?
The high that one gets from consuming edible marijuana is completely different than when smoking it. Effects take awhile to appear as the onset is delayed. The psychedelic experience is also different than when cannabis is smoked. It's really nothing to be feared! The best way to start is slowly, with small dosages, and avoiding the mistake of overeating in the beginning. Give yourself some time to feel the effects before you reach for seconds. It can take more than an hour to feel the effects after ingesting marijuana. The high will also last a lot longer than when it's smoked. So don't overdo it, or you could be stuck in a loop for hours!
Before we start: marijuana-infused cooking oils
There's a bit of a process involved when cooking with marijuana. You don't just throw the leaves in like a garnish or a herb. The THC needs to bind to a fatty medium, like oil or butter, for the psychoactive compounds to have any effect. All of the recipes below will include either cannabutter or some kind of marijuana-infused oil. This is the easiest way to infuse cannabis into pretty much any food – and it's actually quite simple.
How to make cannabutter
Cannabutter is the most basic introduction to cooking with marijuana. It's easy to make, delicious, rich, and so easy to infuse in your cooking. Spread it on toast, use it to make baked goods, or fry your veggies in it!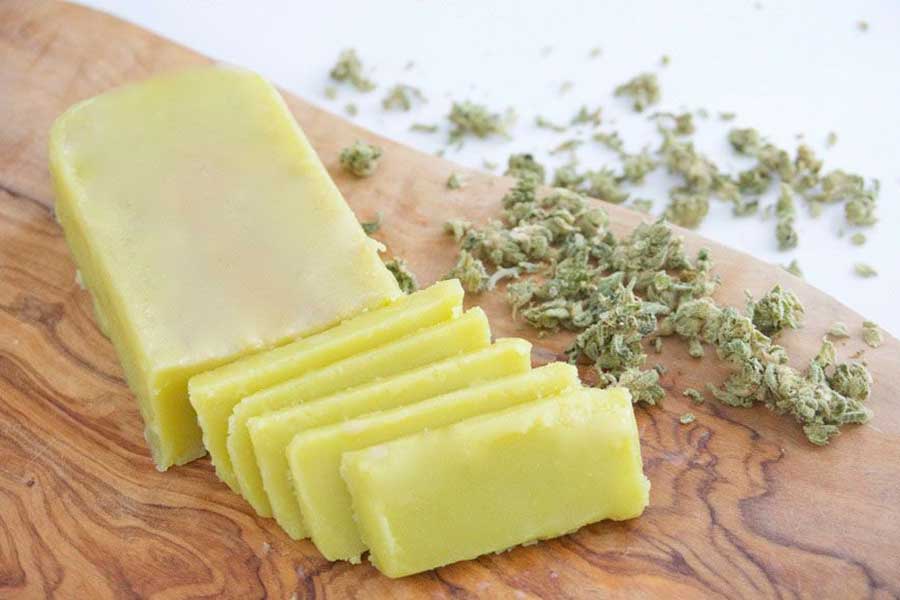 Here's how to make cannabutter:
First, melt butter in a saucepan until it simmers. Be sure to stir it continually so it doesn't burn,
Add your marijuana and let the mixture simmer on a low heat for 45-60 minutes. Continue to stir every so often. The more butter you're using, the longer it will take to infuse with the marijuana. A standard ratio is about 3 grams of marijuana to one cup of butter, though you can increase or decrease the amounts depending on your tolerance,
As the marijuana infuses, the butter will slowly start turning green. When finished, strain your butter through a cheesecloth,
Pop it in the fridge overnight. The butter will separate from any water content,
The next day, pour out the water and the remaining cannabutter can be used for cooking.
How to make cannabis oil
When making cannabis oil, you first need to decarboxylate the marijuana in the oven. This process converts the THCA into THC, which is the psychoactive compound that will let you get the giggles. You can then use this oil for frying and cooking. Don't feel intimidated, it's all still very simple.
Here's how to make cannabis oil:
First, decarb your marijuana by placing it in the oven for about 20-30 minutes at about 115-130C. Note: your house WILL smell when you do this,
Grind the decarbed cannabis. Try not to grind the cannabis too small as it will later be strained. You don't want the fine pieces to end up in your finished product,
Combine your oil of choice (e.g. canola, sunflower, rice bran) with the marijuana in a pan, and heat it on low for several hours. Be sure to not let the oil reach a temperature higher than 118C. You can use a thermometer to help you gauge the temperature. It will take anywhere from 3-6 hours for the marijuana to infuse with your oil, depending on the amount. Be sure to keep stirring it so it doesn't burn,
Once the time is up, remove your oil from the heat and strain it through a cheesecloth into a jar. The cannabis oil is ready to use!
How to make marijuana-infused olive oil
Want to go gourmet? Infuse your marijuana in olive oil, along with a few cloves of garlic, some scrapings of ginger, and maybe even a few sprigs of rosemary or thyme. Add this delicious infusion to salads, use it as a dip for breads, and for general cooking.
Here's how to make marijuana-infused olive oil:
Fill a pot with water and place it on the stove for boiling. Prepare your mason jar that will hold the olive oil, and rest the lid on the bottom of the pot. Place the jar on top of the lid, so that it's not touching the bottom of the pot,
Decarb your marijuana using the method described above,
Add your decarbed cannabis to the jar, along with your galic, ginger, and anything else you want to infuse,
Pour the olive oil over the top, making sure that it's covering all of your ingredients,
Once the water has boiled, turn the temperature down to medium-low and let the olive oil infuse for a couple of hours,
Afterwards, strain the oil through a cheesecloth and refrigerate. It's ready to use!
Now let's get into some tasty recipes…
Cannabis-infused soups, appetiser & side dish recipes
Chicken soup with canna-dumplings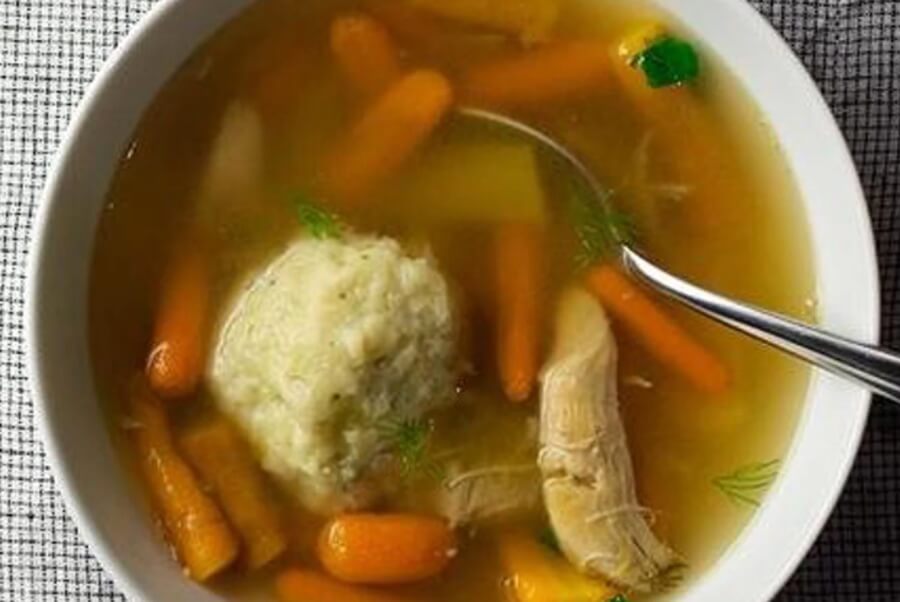 Feeling uneasy? Let the medicinal benefits of cannabis & chicken broth bring you back to balance. This soup combines chicken breast and broth with various veggies and an interesting cannabutter-infused dumpling.
Medicinal split pea soup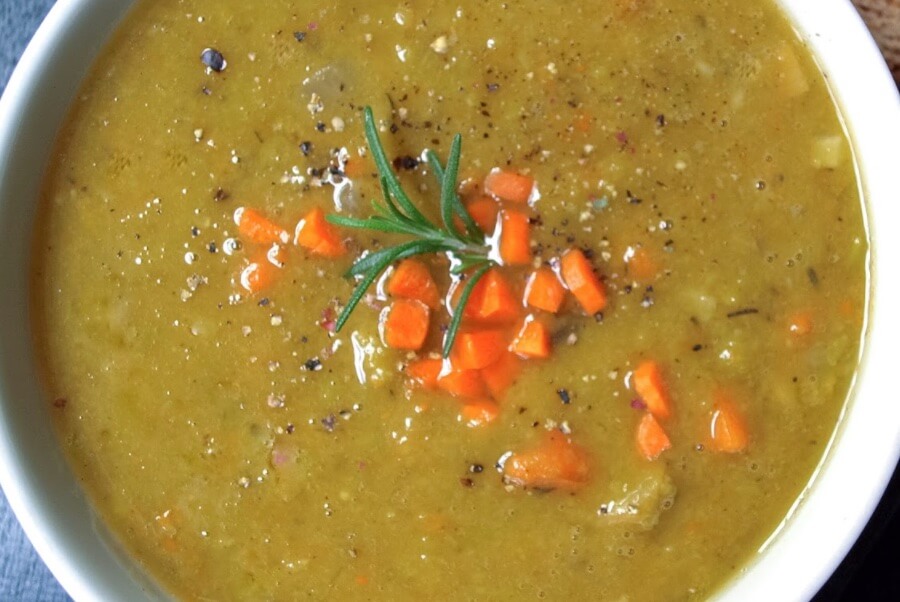 Another hearty soup for those lethargic days. This recipe takes marijuana-infused olive oil and adds it to a creamy vegetable soup made with split peas. Fresh and dried thyme add flavour, along with white miso paste and vegetables.
Medicated French onion soup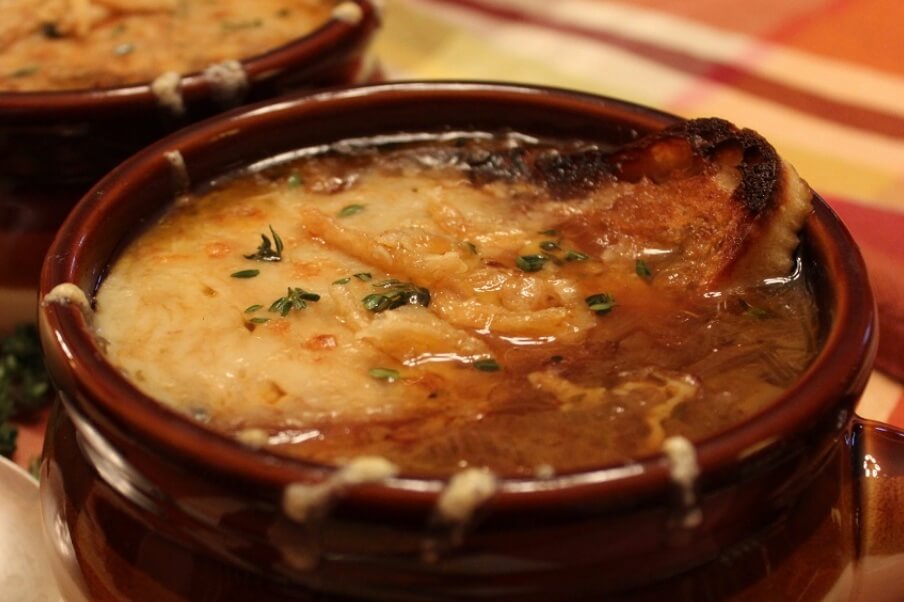 This is a funky twist on the classic French recipe. Wow your guests with a super flavoursome, traditional French onion soup buzzing with the added flavour of cannabis. Yum!
Sesame Mushroom Bourguignon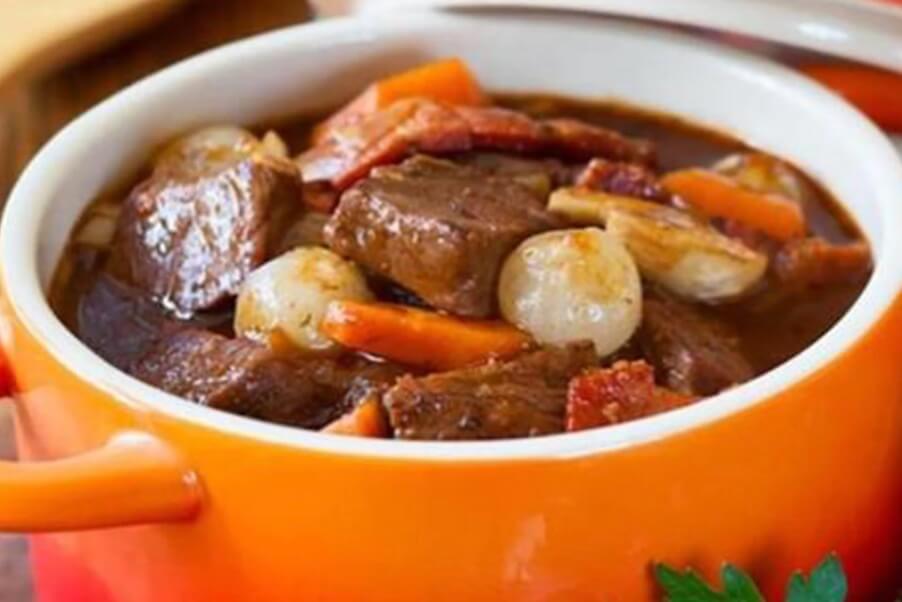 Here's another French classic that has been transformed into a cannabis-infused culinary delight. This is a vegetarian take on beef bourguignon, using cannabis oil to add a kick to the hearty traditional recipe. The base is made from gourmet mushrooms, red wine, and broth.
Italian canna-dressing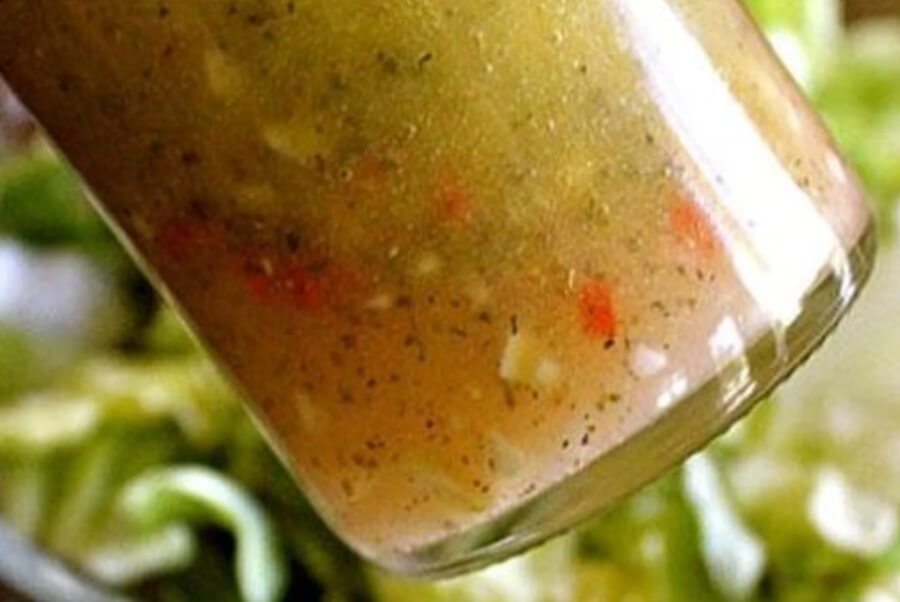 Give your salads an instant canna-kick with this flavoursome Italian dressing! The recipe uses cannabis oil, but if you want to add some extra zing then you can use the cannabis-infused olive oil recipe above for a bolder taste.
Marijuana, spinach & artichoke dip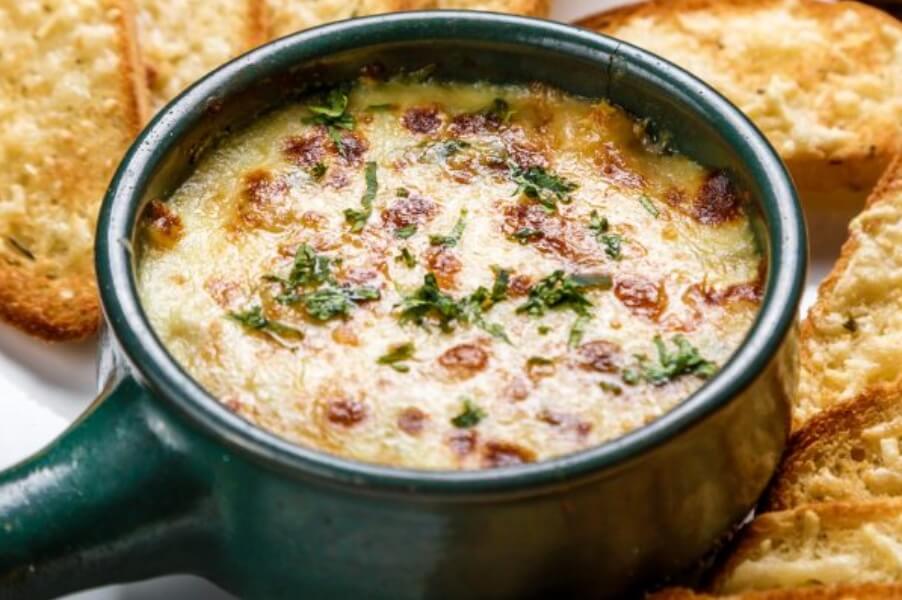 An appetiser to kick things off with a bang! This creamy dip can be made with cannabutter or cannabis-infused mayonnaise. Combine your canna-base with spinach, artichokes, and plenty of cheese for this rich, decadent snack.
Baked apricot brie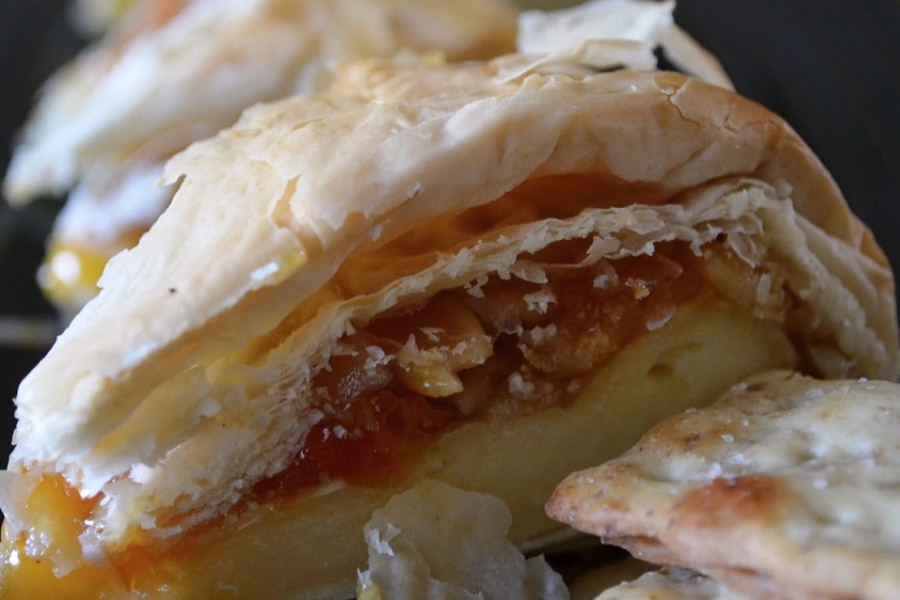 This creamy, sweet-yet-savoury appetiser is like heaven on earth. Add enough marijuana and you may just experience heaven for yourself. This dish takes creamy brie and combines it with apricot preserves and slabs of cannabutter, then wraps it all up in a crispy filo pastry.
Cannabis-crab rangoon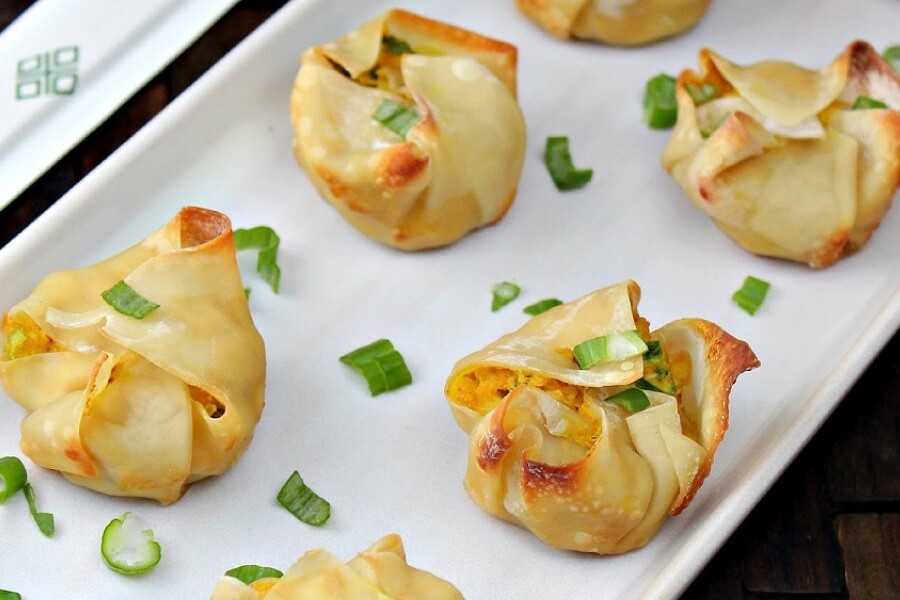 Here's a fancy hor d'oeuvre you can serve your guests in the beginning of a cannabis food journey. Combine crab meat with worcestershire sauce, cannabutter, and cream cheese. Take the mix and stuff it into a wonton wrapper, then fry or bake.
Sourdough stuffing with sausage, apples, cranberries & pot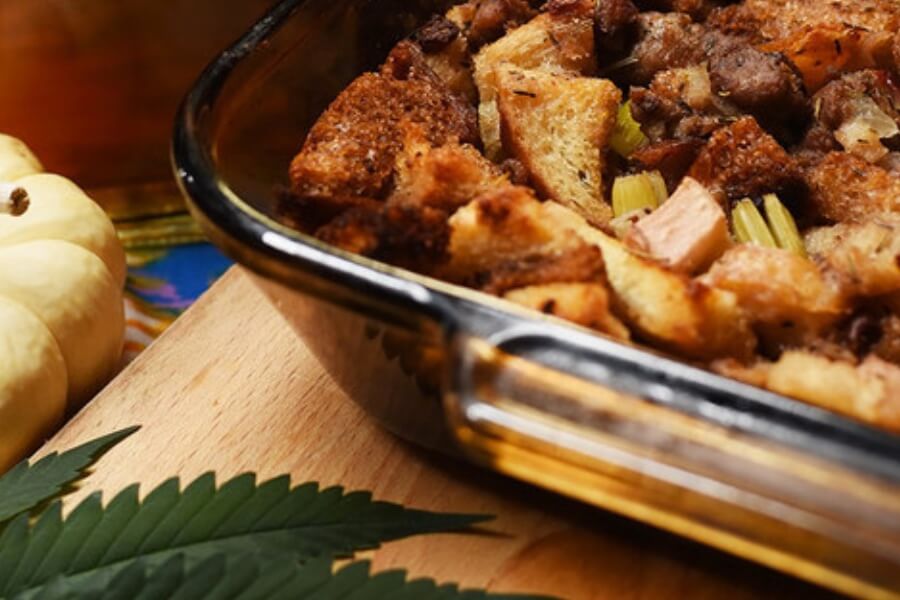 This recipe is part of a 'danksgiving feast' that infuses cannabis in a traditional Thanksgiving meal. The delicious stuffing can be served as a side dish or stuffed in a turkey. It combines the floral fragrances of marijuana with the sweetness of cranberry, apple, and celery.
Gourmet cannabis-infused meals
Cannabis-infused pasta with clams and green chilies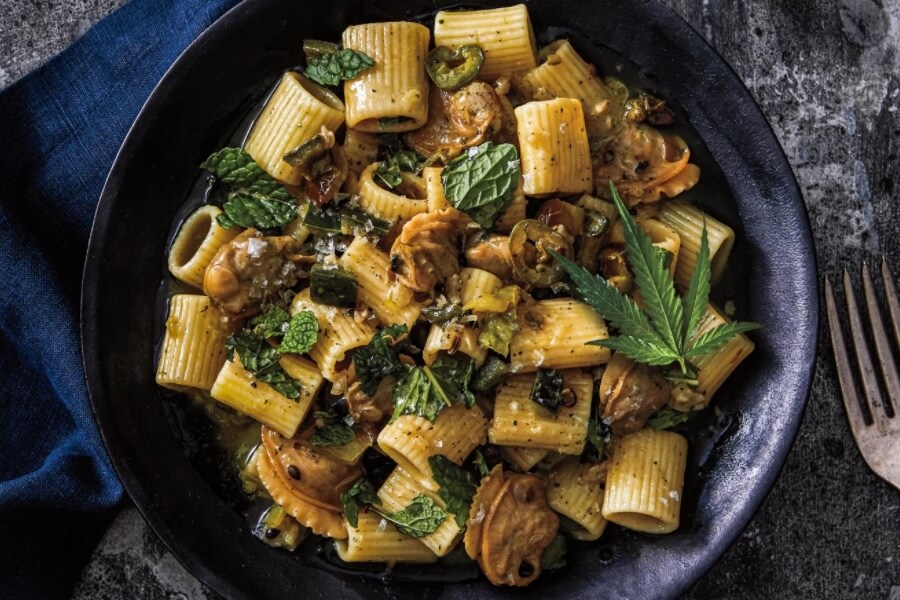 Melt your cannabutter into this deliciously creamy pasta! The rich flavour comes from a combination of clams, capers, peppers, and plenty of herbs and spices. Garnish with a marijuana leaf, and you have yourself a gourmet main dish that would turn heads whether it was infused with marijuana or not.
Chicken pot-cciatore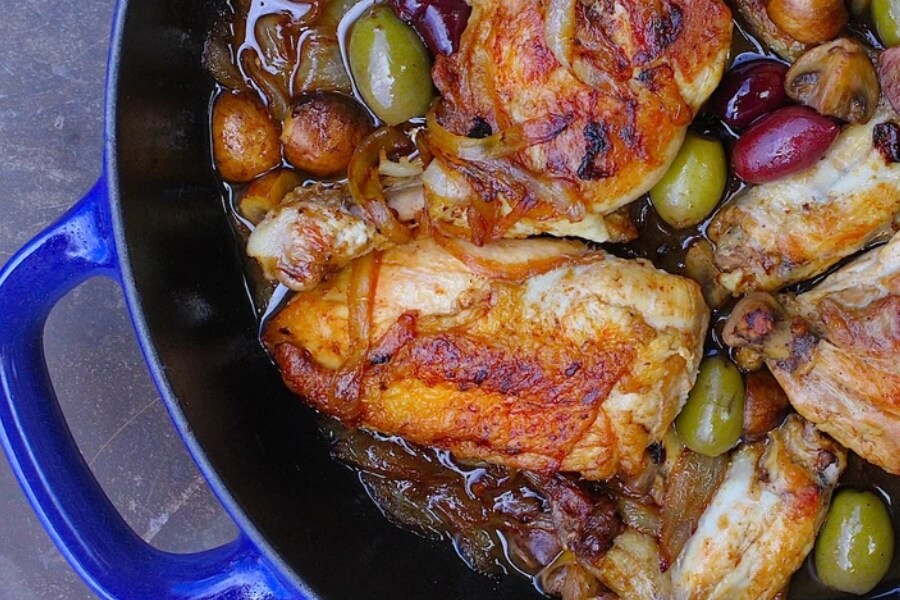 This is a marijuana-infused take on the classic Italian chicken cacciatore. All you need for this hearty dish is onions, cremini mushrooms, black & green olives, a dash of wine and pungent cannabutter.
Sesame-crusted ahi THC tuna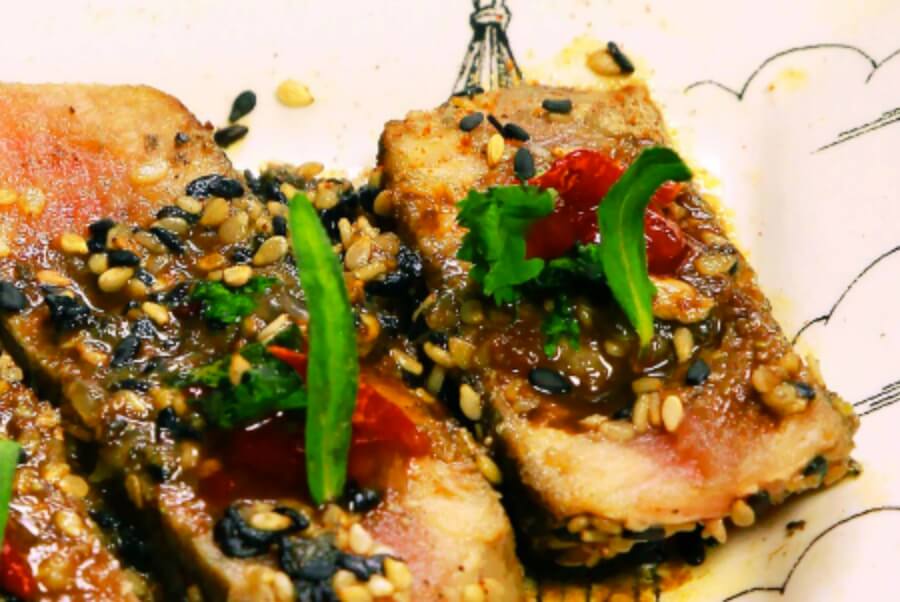 This refreshing dish uses cannabis-infused sesame & sunflower oils. Simply pour the oil over sesame-encrusted ahi tuna, sear it, then drizzle with soy sauce. The flavours of cannabis go swimmingly with floral notes from orange blossom honey, crystallised ginger and kaffir lime.
Gnocchi in cannabutter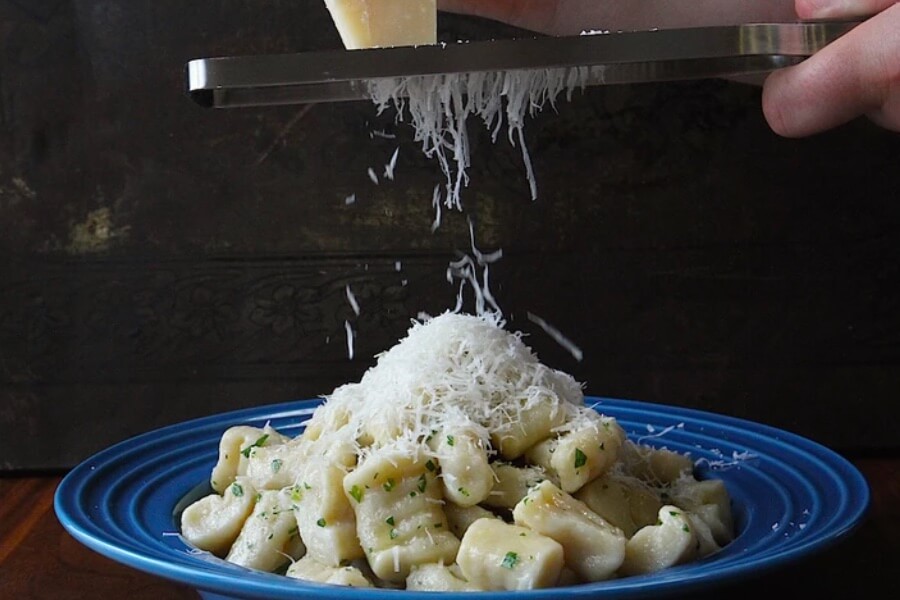 Simple and straight to the point! You can use ready-made gnocchi for this buzzing recipe or follow the instructions to make your own from scratch. Combine the gnocchi with creamy homemade cannabutter, top with grated parmesan, and enjoy the ride!
THC trout amandine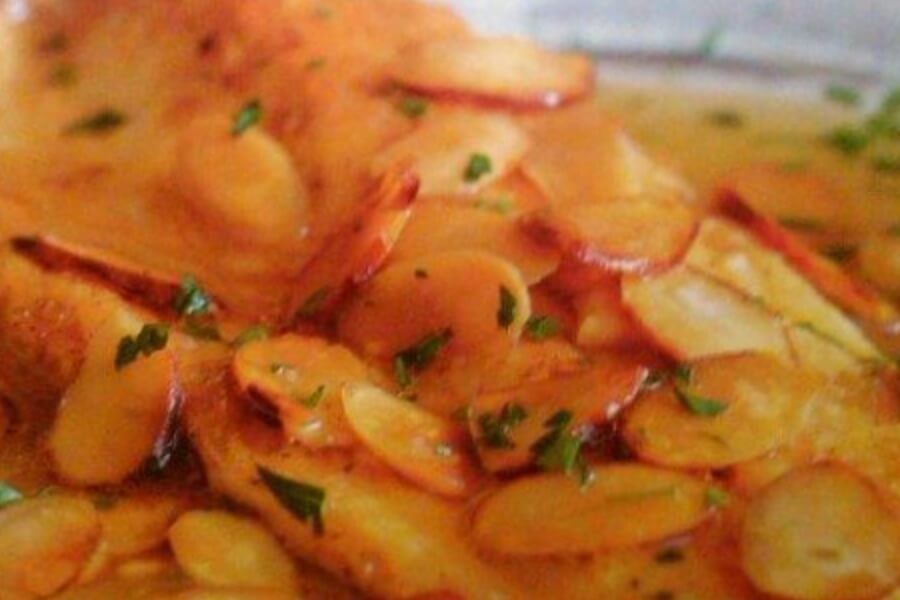 This delicious treat uses cannabutter, but you can also choose to opt for the cannabis-infused olive oil and coat the rest with a less intense buttery sauce. Sweet paprika, Worcestershire sauce, lemon juice combine here with trout and flaked almonds for a mouth-watering cannabis-infused dish.
Cannabis-infused pastries
Kief quiche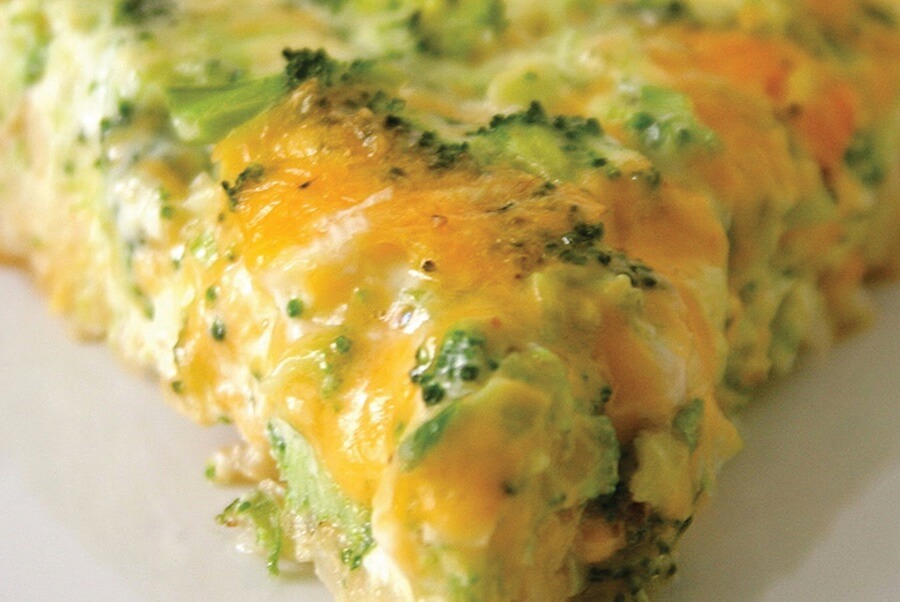 This is another creamy cannabutter infusion. The 'kief quiche' combines the pungency of marijuana with broccoli, onion, eggs, and a heap of shredded mozzarella. You really can't go wrong! Simple, delicious, and easily stored for the next day's lunch – cheeky.
Flaky veggie tart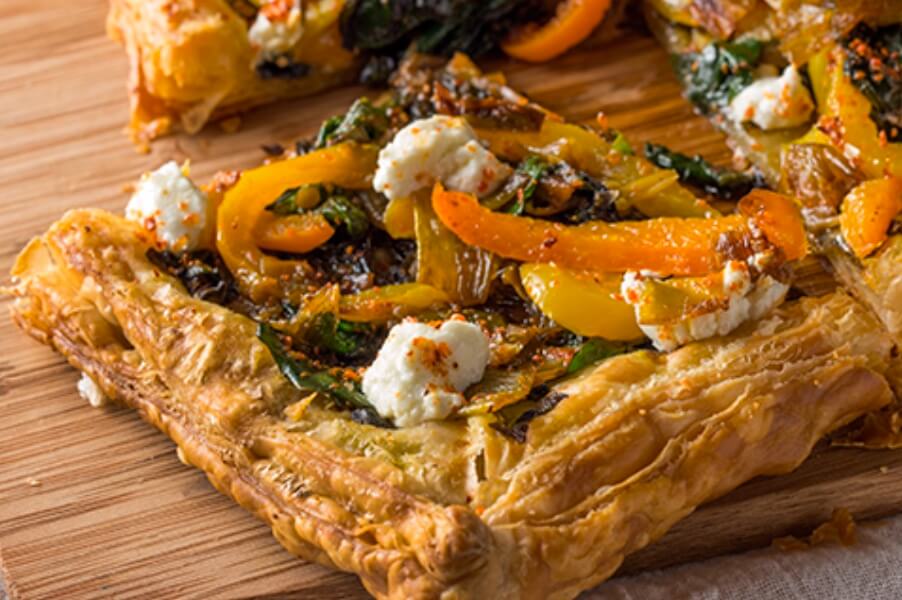 This cannabis-infused pastry makes for a great appetiser or snack. First sautee leeks, Aleppo peppers, and swiss chard are in cannabutter. Then sprinkle your veggies over a crispy filo pastry base, and voila. Serve as an entree, side dish, or just as a snack to chill you out.
Stromboli with weed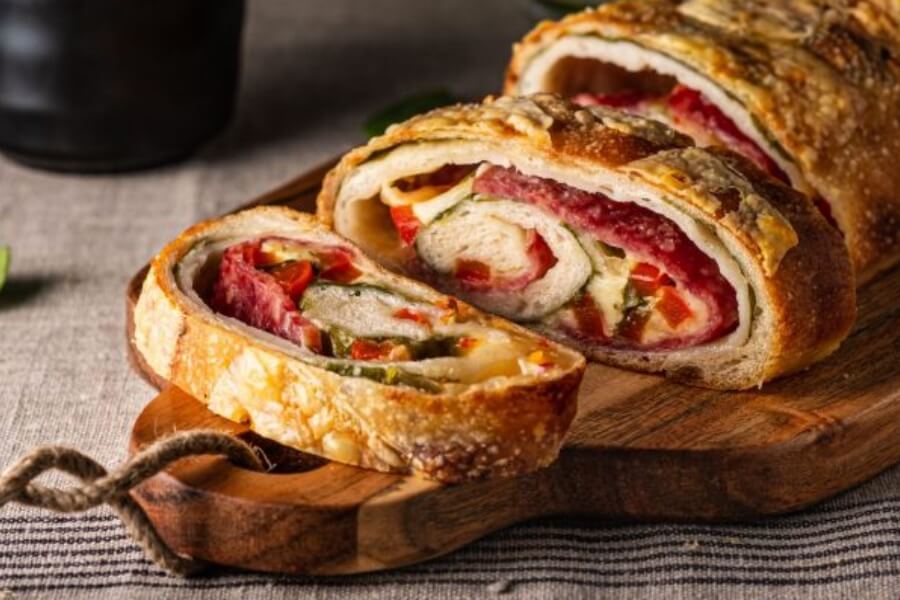 Stromboli is a type of rolled pizza. This particular recipe infuses the traditional stromboli with the herbal notes of our star ingredient, cannabis (in cannabutter form). You can stuff your stromboli with whatever ingredients you please.
'Special' spanakopita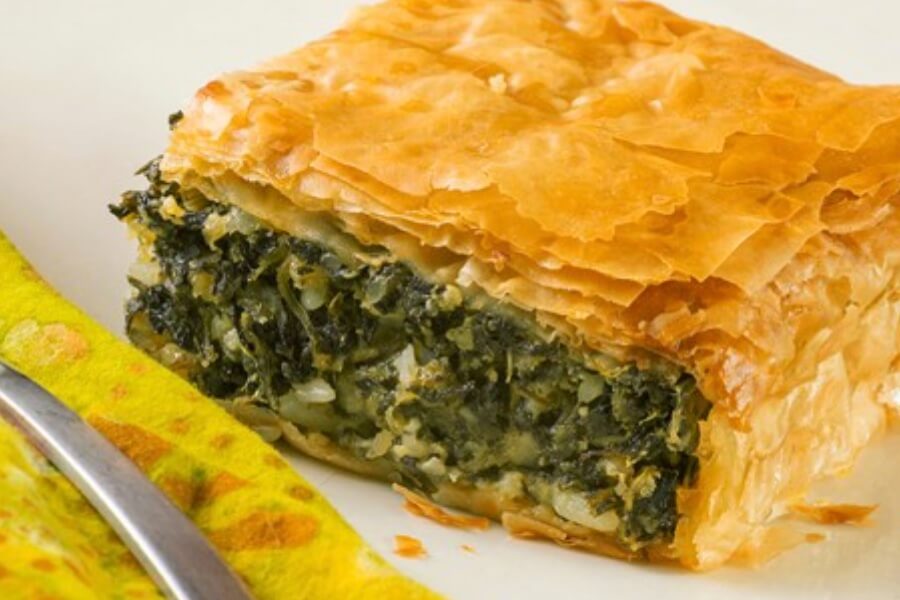 Another simple, cannabis-infused pastry to add to your repertoire. At this rate, you could start your own cannabis bakery! This is comfort food at its finest, combining spinach, ricotta, and marijuana in a flaky filo dough.
Cannabis-infused desserts
Cannabis caramels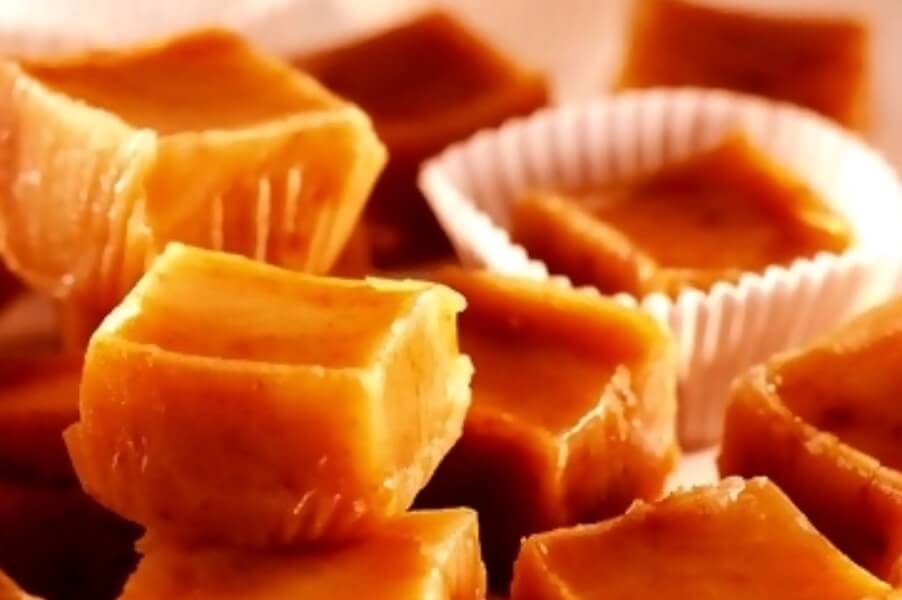 A sweet treat to put in goody bags or serve at the end of a rich cannabis-infused meal. These sweet cannabis caramels are made with caramelised cannabutter for a rich and chewy dessert.
Strawberry rhubarb pie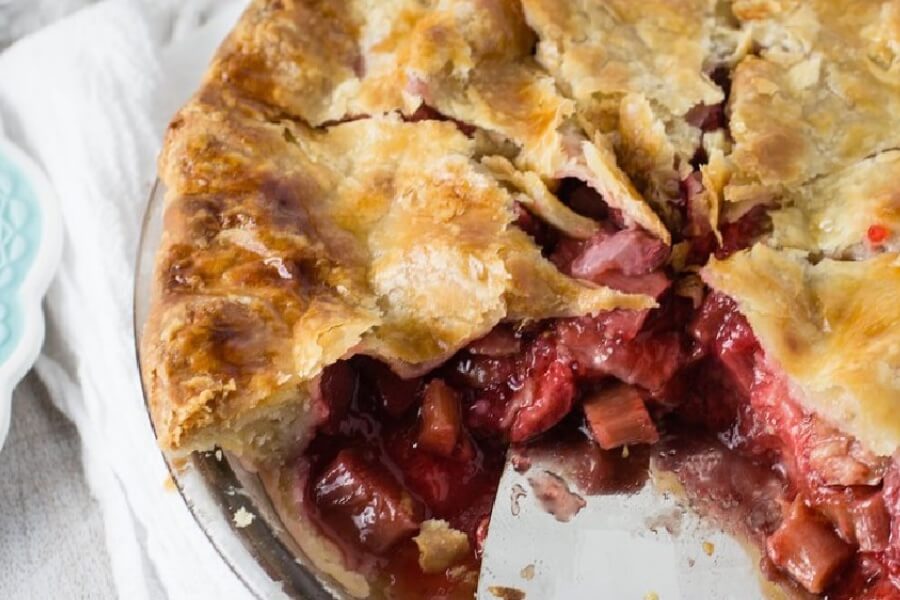 This recipe uses sweet cannabis-infused coconut oil to add the 'special' element. It's combined with strawberries, rhubarb, and plenty of sugar to make one seriously delectable pie.
Almond lemon bars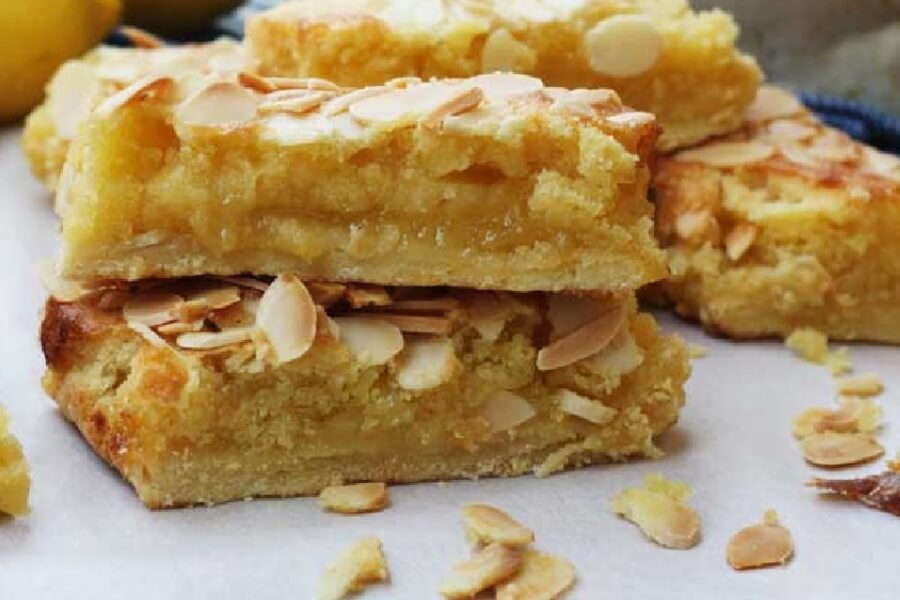 Balancing sweet with a slight tartness, these creamy bars are the perfect alternative to the now outdated cannabis brownies. Consider them a refined cannabis dessert for adults. The floral notes of cannabis are the perfect complement to almond and lemon flavours.
Interested in the cooking with Cannabis experience?
Speak to us for a 3-course customised Cannabis dining experience, designed by one of CHEFIN private chefs.