End of financial year is crunch time for a lot of employees, and that's why it needs to be balanced with some kind of celebration. With looming deadlines and extended hours, EOFY is a great time to treat your team to something special to reward them for all the hard work they're putting in.
Considering that EOFY also coincides with cold, dark, gloomy weather and lack of sunlight, you've got twice as much reason to treat your team (and yourself) to a good time. Make end of financial year something to look forward to, with lots of team bonding, connecting, unique and new experiences, and fun that shakes up the day-to-day of your office. To get ideas rolling, here are 5 ways you can celebrate EOFY with your team.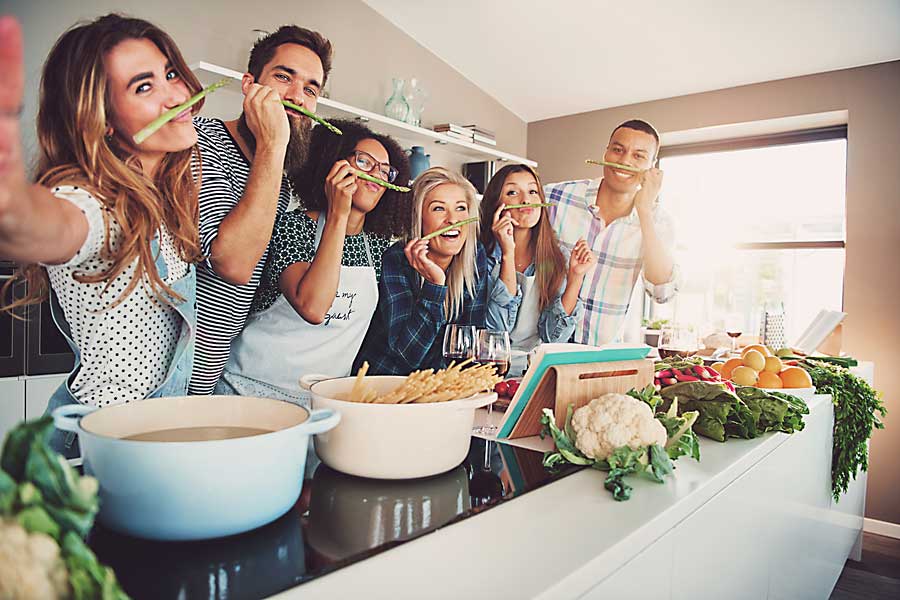 1. Host a winter cooking class
A lot of employees are going to be staying at work after hours to catch up on work in the leadup to end of financial year. Hosting a winter cooking class is a fun way to teach your team some delicious recipes that they can use to help make sure they're fuelling themselves with good, hearty food while working hard. At the same time, it's a fun team-building event and bonding exercise that'll treat your team to some good laughs and yummy food.
Bring in a private chef and teach your team how to make fresh pasta, plant-based recipes, food fermenting & preserving, cooking with flowers, and more. Your chef will share recipes, tips, and stories, and your team can have some fun trying each other's dishes.
2. Throw an EOFY bash
Most people are looking for an excuse to celebrate, especially if they're the ones being celebrated. EOFY is a pivotal time of year in rewarding your employees and making them feel valued, helping boost morale so that they do their best work for your company in turn. It's a win-win!
Show your employees a good time by throwing an EOFY bash, complete with lots of good food, wine, and a dose of something different. You can take your team out on a cruise and enjoy a gourmet catered lunch on-board, go for a themed party in an exclusive venue, or even just have a private chef in the office and serve employees yummy treats at their desks.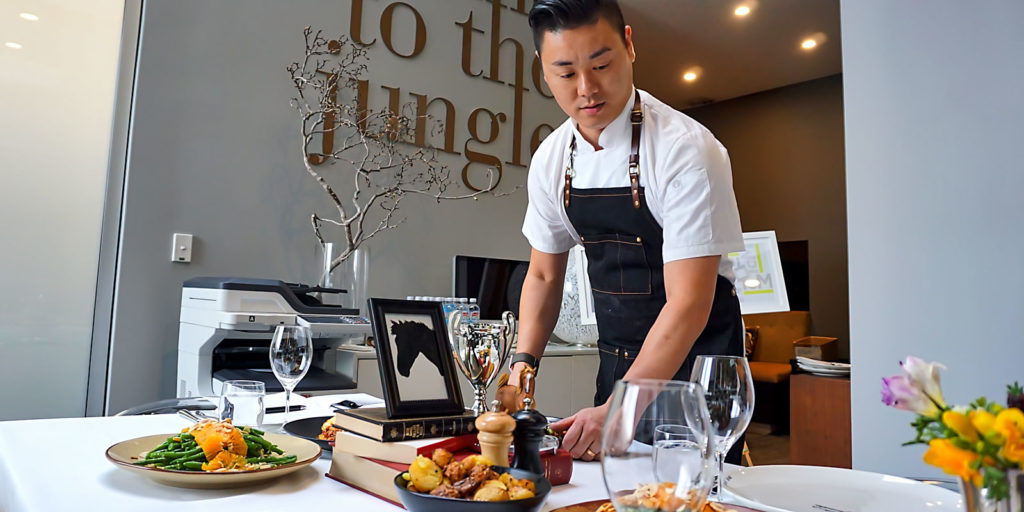 3. Celebrate Christmas in July
End of financial year isn't far off from the wonderful concept of Christmas in July, or Yuletide. Celebrate the winter solstice with your team and give them another excuse to enjoy the heartwarming traditions of Christmas, this time in the dark cold winter. Make your Christmas in July celebrations distinct from summery Christmas by paying special tribute to wintery elements like gingery baked treats, warming scented candles, wintery decorated trees, and lots of teas and mulled wine.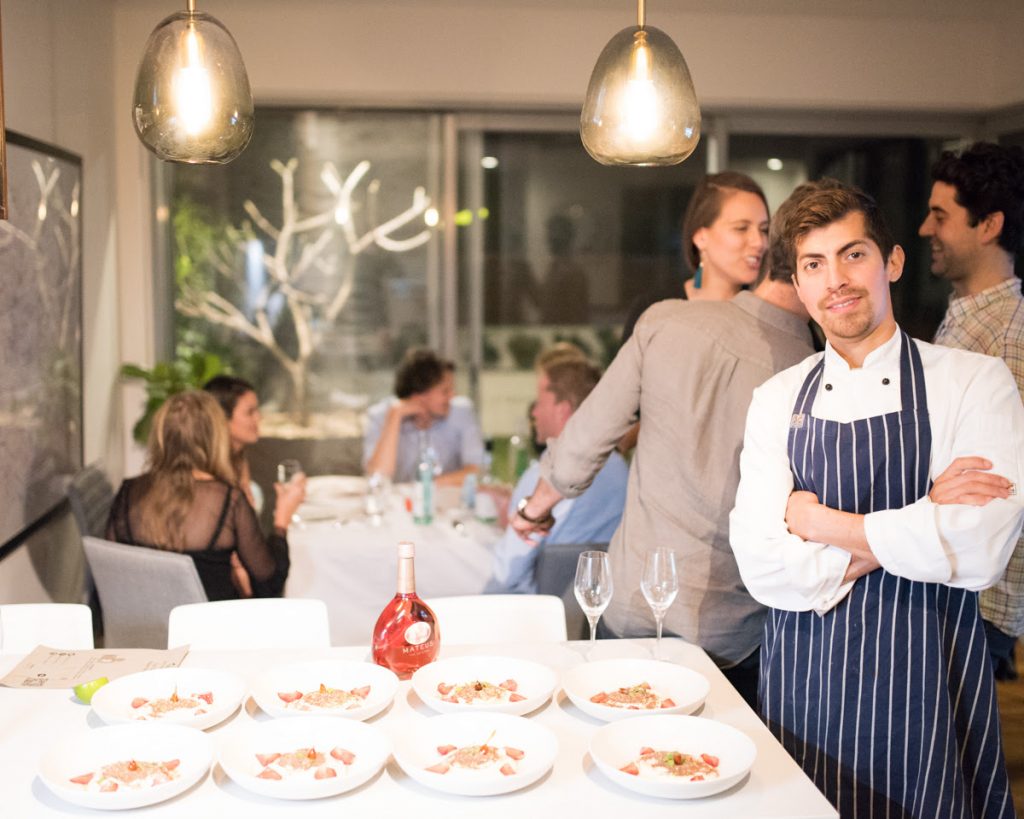 You can't celebrate Christmas in July without a huge feast, so treat employees to a day devoted to enjoying good food and each other's company. This could also be a good time to reintroduce fun games and activities like kris kringle to help your teammates reconnect and bond. Bring in a private chef and let yourselves feast on roasted meats, hearty stews, thick soups, deliciously sweet desserts, and more wintery delights…
4. Have a shared EOFY brekkie
For those workplaces that simply don't have time to take the day off and reward themselves, you can still treat your team to some EOFY goodness! Having a shared breakfast is a great way to inject some fun into the day, let your team feel valued, and give them a bit of time off in the process.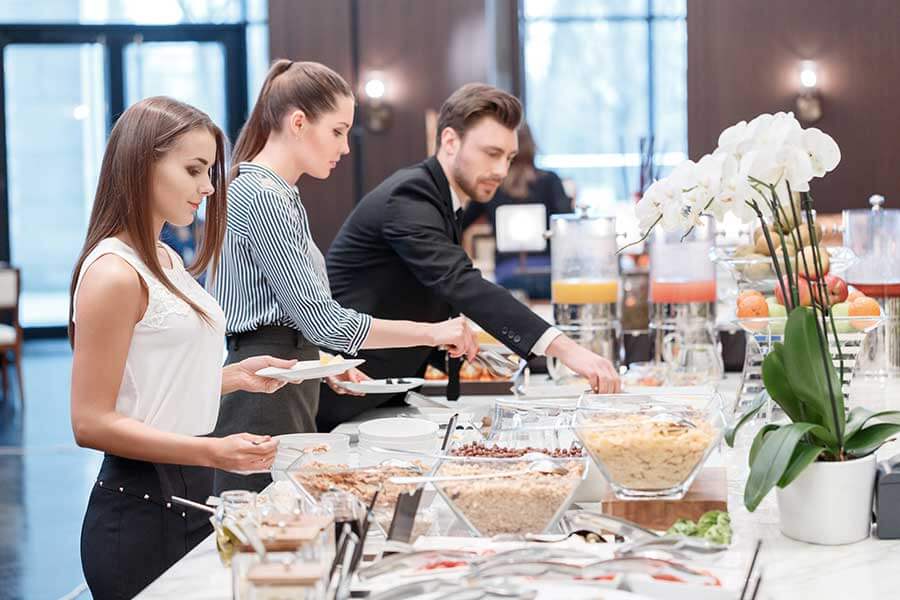 Bringing in a personal chef to enjoy a delicious team breakfast would most certainly be a mouth-wateringly good treat. Also, something simple like heading out to the supermarket and buying a bunch of eggs, veggies, fruits, yoghurts, mueslis, hams, bread, and so on to make a buffet breakfast can go a long way in shaking up EOFY blues.
5. Have a blindfolded dinner experience
Here's a fun one we thought we'd throw in there to give your team's eyes a rest from all that computer work. A blindfolded dinner experience is dinner reimagined, an eating experience that happens without the sense of sight. Your employees will be treated to a multi-course gourmet feast that they eat entirely while blindfolded.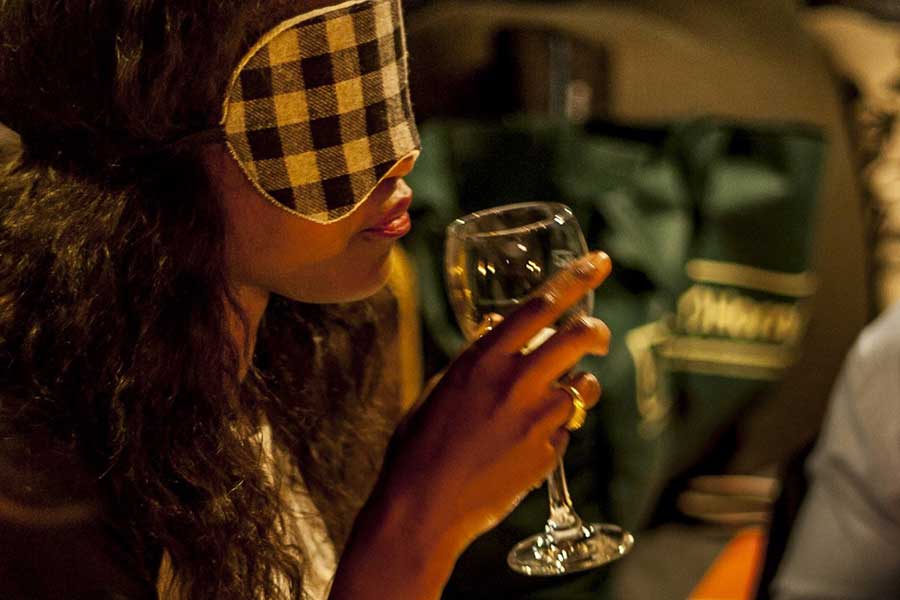 Let us plan EOFY with CHEFIN & get some goodies
They'll find that without the sense of sight, their other senses are heightened – making for a truly unique dining experience. A blindfolded dinner is a great teambuilding exercise mixed with fine-dining, a chance to treat your team to something unique and different without shaking things up too much.
We know how to throw a memorable office event, from big bashes to smaller office parties. We can take care of all aspects of your EOFY party planning, from catering to venues, decorating, equipment hire, and more.