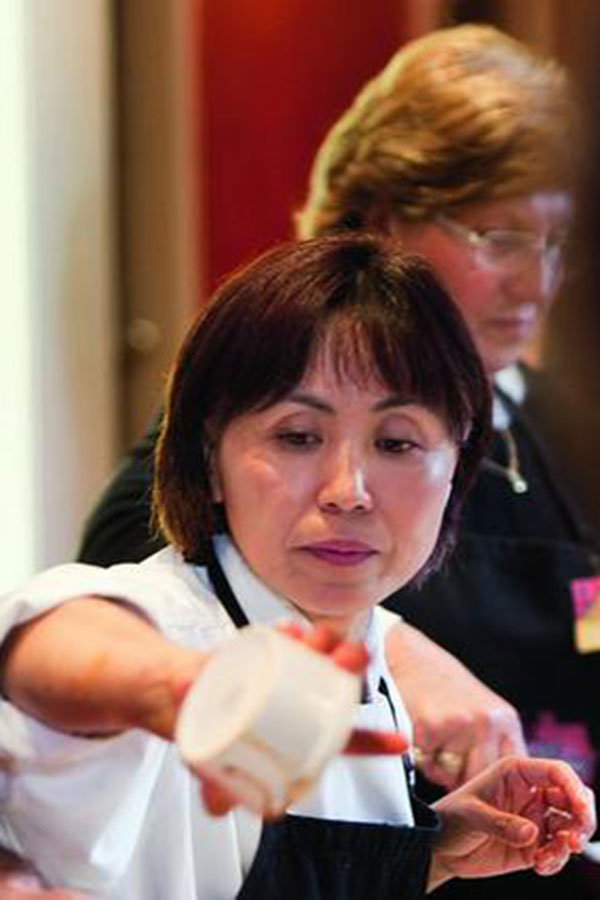 Short bio
Chef Yukiko has a passion for Western, Japanese and South-East Asian cuisine with over 25 years of experience. She was once asked to cook for a large crowd by her father-in-law's corporate group, and they loved her food! This event inspired her to pursue a career path in career as a private chef, and she made it successfully.
Experience rating
Talkativeness
Location:

Australia, Adelaide

Events done:
ID verification:

Recommendation score:

90

Insurance:

Member since:

Aug-2021

Food safety certificate:
Bio
Her past includes a career working at the prestigious Hyatt Regency Hotel in the award-winning Shiki restaurant, tutoring for the Institute of TAFE and as a guest demonstrator at major culinary events including the 2006 Seafood Soiree and the 2005 central market Tasting of South Australia. A Qualified Professional in Asian cuisine and trained at the Thai Cooking School at the Oriental Hotel in Bangkok, Yukiko has a great depth of knowledge for Chinese, Indonesian, Malay, Vietnamese, Thai and Japanese cuisine.
Chef Yukiko's top priority in life is to share her passion for food & culture from around the world. The countries she has visited through her food journey inspire every dish she presents to private event diners.
Now, chef Yukiko enjoys providing culinary experiences for private clients in homes, companies and on superyachts in Adelaide.
Favourites
Beaded duck in aromatic master stock served with garlic king oyster mushroom and Asian green
Cusines
Asian Fusion
Chinese-Cantonese
Indonesian
Japanese
Malay
Vietnamese