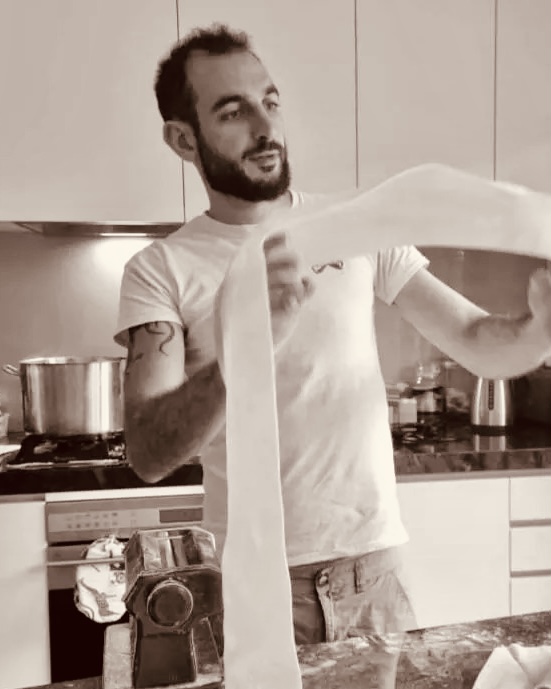 Short bio
Chef Tom's goal is to refine his skills to perfection, to build his business and develop his culinary knowledge to the highest level possible! All in to enable him to produce the best food he can for his dinners.
Experience rating
Talkativeness
Location:

Australia, New South Wales, Maroubra, Sydney

Events done:

1

ID verification:

Recommendation score:

90

Insurance:

Member since:

Jun-2022

Food safety certificate:
Bio
Chef Tom is based in the Eastern Suburbs of Sydney. He started as an apprentice 15 years ago in a cafe kitchen – his passion was then sparked by the elaborate presentation of fine dining dishes & the energy of the kitchen culture! He moved on progressing in his career and qualified professionally in Commercial Cookery. After several positions around Sydney's Eastern Suburb's best fine dining restaurants Chef Tom decided to move into the producer side of the business. He discovered a deep passion for high-end meats – specialising in grass-fed & wagyu beef and special cuts of lamb & pork. He learned secret techniques of butchery and worked with some of New South Wales' best meat producers!
These days Chef Tom specialises in private dinners and is dedicated to providing a combination of the best experience with the best food possible! He is passionate about food and believes that food is not only important to maintain a healthy lifestyle but it also brings people together "A family that eats together is a family that stays together". Working in a variety of different establishments has enabled Tom to be well versed in different cuisines which help to create and design menus for intolerances, dietary restrictions and allergies.
Favourites
Chef Tom's favourite is anything meat-related - in particular, high-quality high grade grass-fed beef with an enticing thin marble to die for!
Cusines
Asian Fusion
Continental European
Modern Australian