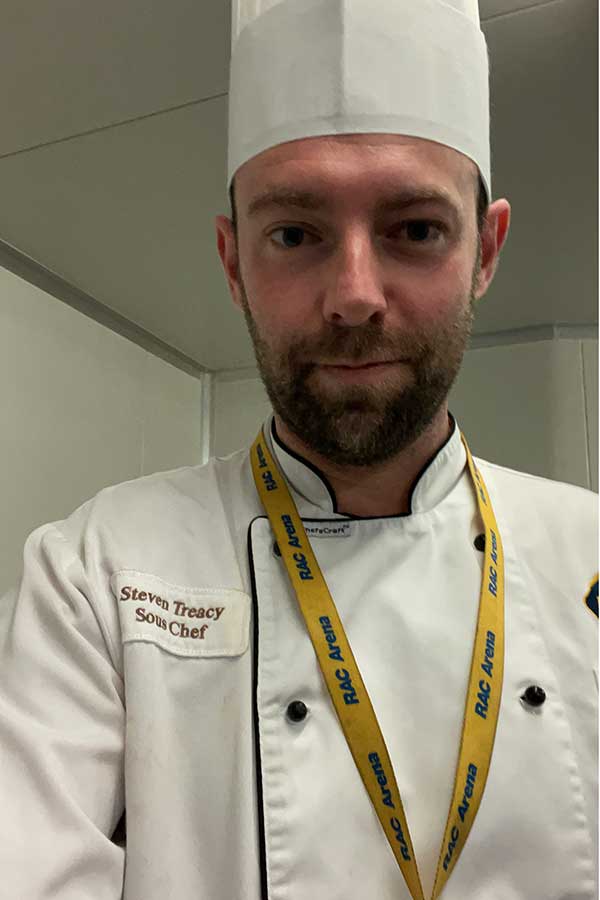 Short bio
For chef Steven Treacy, food has always been a passion since school age. Inspired by eating good food and cookery/travel shows, he believes cooking is a way of life! He loves to bring out the best of the ingredients in simple yet sophisticated dishes.
Experience rating
Talkativeness
Location:

Australia, Perth

Events done:

1

ID verification:

Recommendation score:

90

Insurance:

Member since:

Apr-2022

Food safety certificate:
Bio
Working in different restaurants around Australia gave him the chance to develop his skills and abilities to create a dish from his memories in a new fusion way that everyone can enjoy in this modern world. he love crossing Australian & European flavours & ingredients to create unique dishes that talk about his heritage, experience and aspirations.
He gets excited when he gets a tricky dietary requirement, as that's when he is able to be creative and pull off a bespoke menu. It's his perspective that a good meal is one of the greatest pleasures one can experience in life, whether it's part of a special moment like a wedding or just an everyday occasion. And being able to be a part of that moment – the experience of eating – brings him immense joy and satisfaction.
Favourites
He loves well-balanced plates that are not too filling or rich
Cusines
Continental European
French
Modern Australian