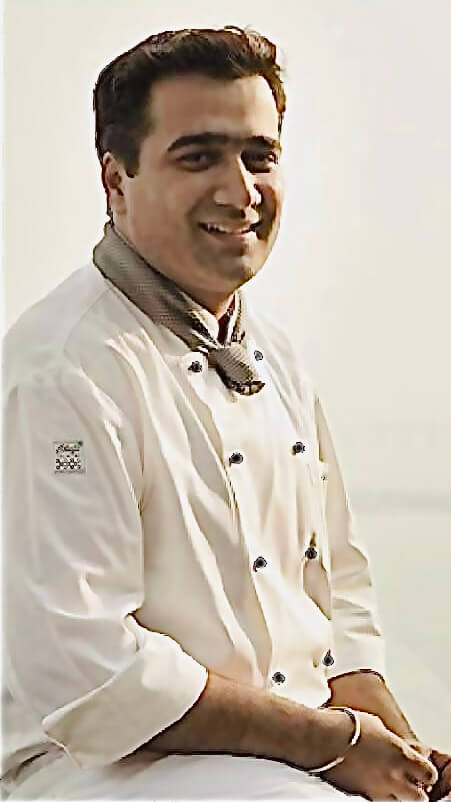 Short bio
Chef Sahil Sabhlok believes travelling is the key to enriching every Chef's knowledge of the world of food and cuisines. For him, it is a sheer joy to see happy faces post a private fine dining meal experience.
Experience rating
Talkativeness
Location:

New South Wales, Australia, Sydney

Events done:

8

ID verification:

Recommendation score:

90

Insurance:

Member since:

Sep-2020

Food safety certificate:
Bio
Chef Sahil's food is inspired by the flavours and aromas of his Mom's kitchen and by the theatrics of professional chefs on TV.
Chef Sahil specialises in Hospitality Consulting and has been providing customised consulting services to a range of restaurants internationally for the past decade taking over the experience he has collected in various Executive Chef Positions of the past 16 years. The journey then began with a trip to Singapore where Chef Sahil truly enjoyed the high end hotel experience and fine dining scene of the buzzing city that never sleeps. The innovation and creativity that chefs brought to every dish they prepared got him thinking and slowly but surely the dream of becoming a pilot began to recede.
Chef Sahil loves to read about the success stories of renowned chefs across the globe and innovative cooking techniques. He accentuates the fact that 'A positive mind automatically creates a positive environment'; however he firmly believes that 'One charts ones future' – Surely food for thought!
Favourites
Chef Sahil loves the way each dish he presents looks on the plate. A special note is to be given on a dish inspired by the Himalayans, with components & ingredients highlighting the freshness of the mountains & the feel of the region the Pan Seared Himalayan Trout is one of Sahil's favourite dishes. The balance between the acidity of tomatoes in the broth and the mildness of the shrimp mousse topped fennel accentuates the delight of the Trout flavours and makes the dish stand out.
Cusines
Asian Fusion
French
Indian
Modern Australian
Reviews
⭐️⭐️⭐️⭐️⭐️ The chef was amazing. The food was just perfect

Jeremy