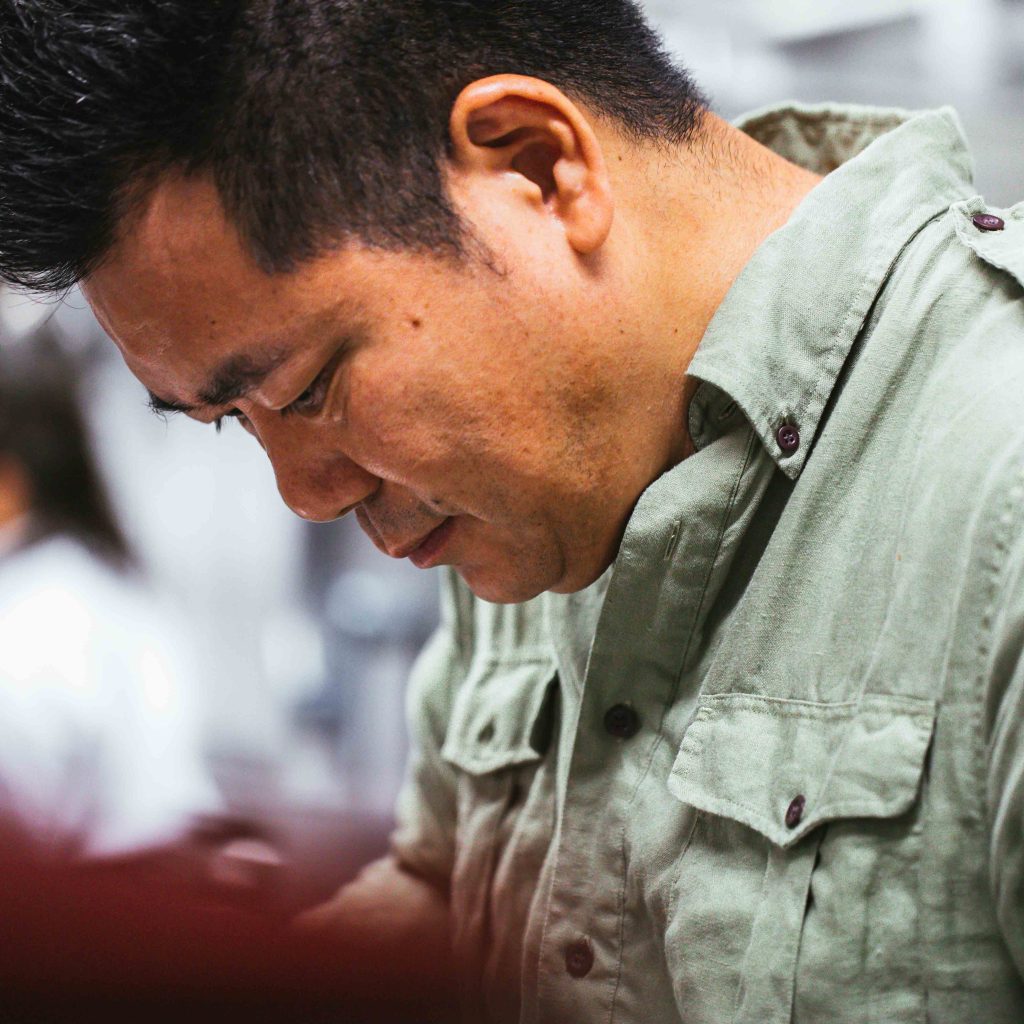 Short bio
Chef Philip Chen is a distinguished culinary professional with an impressive career spanning nearly 30 years in the catering industry. With a wealth of experience and expertise, Chef Philip has established himself as a highly skilled executive chef, renowned for his mastery of both Chinese and Western cuisine. His passion for culinary arts and dedication to his craft have taken him across the globe, where he has honed his skills and acquired invaluable knowledge in the culinary and hotel management fields.
Experience rating
Talkativeness
Location:

Australia, Sydney

Events done:

21

ID verification:

Recommendation score:

92

Insurance:

Member since:

Oct-2017

Food safety certificate:
Bio
Throughout his career, Chef Philip has held esteemed positions that have further solidified his reputation as an exceptional chef. As an executive chef in a prestigious five-star hotel, he has demonstrated his ability to create culinary masterpieces that meet the highest standards of quality and taste. His meticulous attention to detail and unwavering commitment to excellence have garnered accolades from both colleagues and patrons.
In addition to his role as an executive chef, Chef Philip has actively contributed to the culinary community. As the Vice President of the Western Cuisine Association in Guangzhou, China, he has played a pivotal role in promoting and advancing the art of Western cuisine. Furthermore, he has been recognized for his expertise by serving as a judge at the renowned Guangzhou International Food Festival, where he has evaluated and celebrated the culinary creations of talented chefs from around the world.
Chef Philip's qualifications speak volumes about his exceptional culinary skills and the recognition he has received in the industry. He is revered as a renowned Chinese Culinary Master, a testament to his profound knowledge and mastery of traditional Chinese cooking techniques. Additionally, he holds the esteemed title of Grand Master of Culinary Arts from the esteemed French Culinary Association, a recognition of his expertise in both Chinese and Western culinary traditions.
With a wealth of experience, a passion for culinary excellence, and a commitment to delivering extraordinary dining experiences, Chef Philip Chen is an invaluable asset to any gastronomic endeavor. Whether creating innovative fusion dishes or perfecting classic culinary delights, Chef Philip brings his expertise, creativity, and culinary artistry to the table, ensuring an unforgettable dining experience for every guest.
Favourites
Stirred Fried Abalone with Ham and Asparagus; Lemongrass Salt-baked Lobster; Pan-seared Wagyu Beef with Black Pepper Sauce
Cusines
Asian Fusion
Chinese-Cantonese
French
Modern Australian