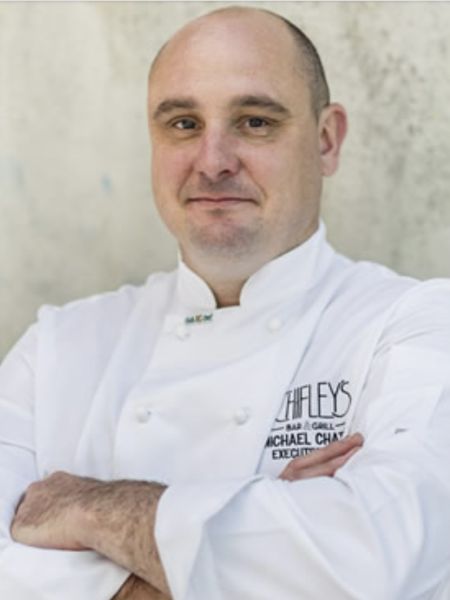 Short bio
In his early career, Chef Michael's passion for fresh seafood was firmly cemented when he was appointed sous chef at Sydney seafood institution pier, where he worked alongside owners/chefs Greg Doyle and Stephen Hodges to bring the pier to its two and three hat status.
Experience rating
Talkativeness
Location:

Australia, Australian Capital Territory, Curtin, Canberra

Events done:

2

ID verification:

Recommendation score:

90

Insurance:

Member since:

Mar-2022

Food safety certificate:
Bio
In 2003 Michael took the next step in his career when he was made founding partner and head chef at Darlinghurst's seafood restaurant fish face, with former pier chef Stephen Hodges. Their hard work and dedication in its early years ensured fish face held a chef hat for the majority of its existence and was awarded the smh good food guide best seafood restaurant in 2004.
In 2006, Michael opened a business venture Artespresso Kingston, which held a chef hat and number 1 Canberra restaurant in the Australian gourmet traveller restaurant guide over the 4 years he owned the establishment, along with also consulting to numerous NSW snowfields resorts, hotels and food outlets over 2006, 2007, 2008 seasons.
During his four years as executive chef and partner at Artespresso, Michael forged a reputation for creating menus that were distinctly produce-driven and were an industry leader in the "movement" of attracting premium producers from all over Australia to deliver to Canberra.
In the next few years, Michael was executive chef at pelagic dining (Canberra 2010-2011), consultant at the public bar & dining and throughout the Bellucci's' restaurant group (Canberra 2009 – 2014) and then did a stint as executive chef at flooded gums restaurant at Bonville international golf resort (NSW 2013) where he raised the restaurant to a hatted status – the only one of its kind in Australia, and Italian & sons Canberra also holding hatted status throughout his time there.
M.CHATTO consulting, and Michael Chatto were approached by blue 13 consulting & TFE hotels to be the face of the kitchens in their opening of the Kurrajong hotel and the rebranding and launch of the new vibe hotel brand and product at vibe Canberra airport and vibe Marysville VIC.
Creating wonderful dishes for people to enjoy growing up in a restaurant family fuelled the passion"
Favourites
On any given day you can find the most amazing ingredients that you have to do minimal cooking on & make them shine!
Cusines
Continental European
Japanese
Modern Australian