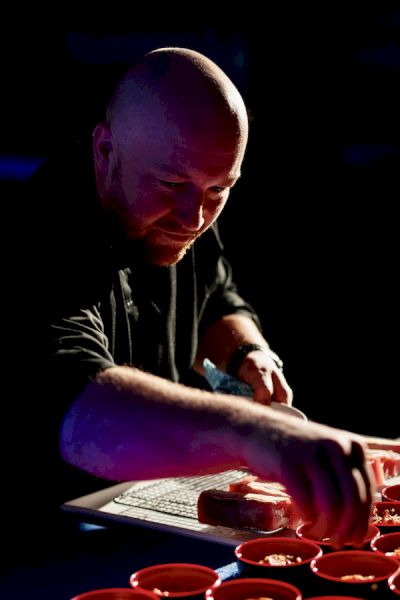 Short bio
Creativity is a huge part of the job and being able to try, test and execute ideas for the enjoyment of others really is a gift for me. When you can go home and know that you've helped make peoples events memorable it really makes it all worth it.
Experience rating
Talkativeness
Location:

Australia, Perth

Events done:

3

ID verification:

Recommendation score:

90

Insurance:

Member since:

Oct-2021

Food safety certificate:
Bio
I come from a family of amazing cooks. From my grandmother serving up French classics in the Delia age to my grandfather frying up a mean gammon, egg and chips on a Friday night to the garden to table approach of my mother. I was spoilt with the experience of passionate hands in the kitchen and it rubbed off. there's a lot of old kids photos of me in aprons covered in cake mix! Having a 5-course dinner with matching wines cooked by Gorden Ramsay and Mark Sergeant live on stage at the good food and wine show. one of the greatest moments of my life!
Favourites
Chicken véronique. Chicken baked with tarragon and served with a potato cake of garlic, cream, skinless green grapes, white wine and onions. my grandmother used to cook it for the family on special equations and with her passing the recipe was lost. It has taken a long time to recreate that dish from the flavour held in a memory and when I got it down could have cried! Food and family are the greatest of partners.
Cusines
Continental European
French
Modern Australian