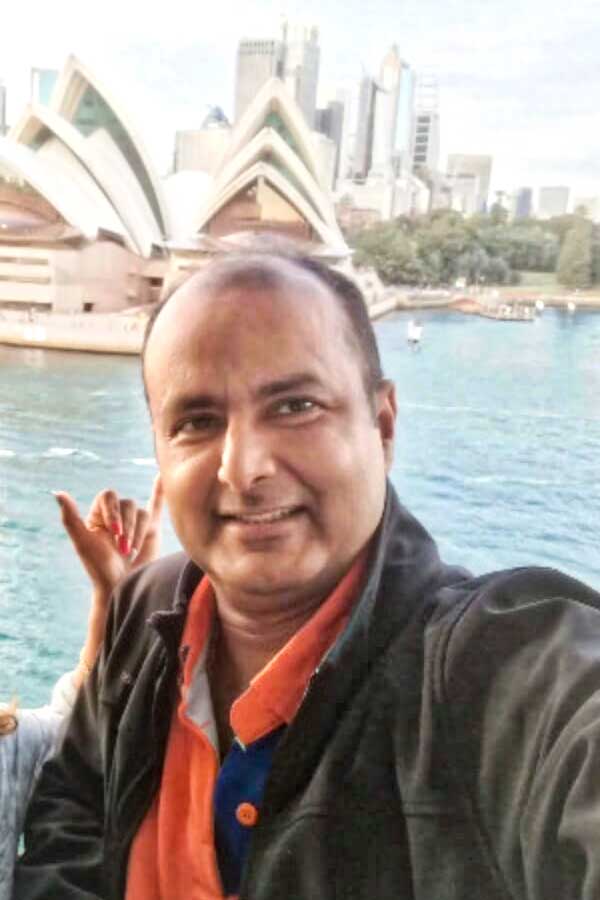 Short bio
The coolest thing in my career has been cooking in Bahrain for his Majesty King of Bahrain and his guest the Prime Minister of Singapore.
Experience rating
Talkativeness
Location:

Australia, Perth

Events done:

1

ID verification:

Recommendation score:

90

Insurance:

Member since:

Aug-2021

Food safety certificate:
Bio
I love when the guest enjoys the food and gives feedback about their fine dining meal
My Dad was a great cook and was very quick in the kitchen. He could whip up a meal in an hour and the arms of the food while it was cooking and his passion for making freshly fried fish with his secret spices was always appreciated by all our extended family.
As s starter I made Rissotto with Radiccio, gorgonzola cheese and Pear.
For Mains, I made a crown of lamb, the whole rack cooked in the shape of a crown and a Raspberry vinegar jus and Pave potatoes, and dessert was a chocolate cigar stuffed with mascarpone and espresso cream, served with vanilla bean ice cream and spun sugar for the smoky effect
Favourites
My favourite dish that makes me proud is my homemade Lasagne bolognese. As you can see I am a strong Italian chef, having worked 5 years with Italians, but i have also worked with French chefs in the Meridian Hotel. I make my dough for the lasagne with flour egg yolks and a little bit of water. then roll out my pasta, and blanch them in well-salted water. Then I start making my bolognese sauce. I use lean beef mince, with a little bit of bacon chopped. I start with some garlic infused Olive oil, saute the garlic chopped quick then add in s brunoise of onion, celery and carrots. saute for 10inutes, then add in some fresh, oregano, and thyme. Allow if to saute for a couple of minutes. In the meantime, I marinate the mince with a little salt, pepper, nutmeg and Flour. then put it in the oven till it gets nicely toasted about 25 minutes at 180 degrees. then, pull it out and add to the pot of veg, break all the lumps and add in blanched peeled tomatoes, finely chopped. And in some salt to taste and s dash of sugar, to balance the acidity of the tomatoes. Allow cooking slowly for 3 hours. Make your bechamel sauce with 100 grams flour, and 100gms of butter, then add in 1-litre of boiling milk. Use a whisk to avoid lumps. Add in salt and white pepper powder and a dash of sugar to the sauce. Allow coming to the boil stirring continuously, so it does not stick to the bottom. Add in 100 mg of cooking cream, then, turn off and start making the lasagne. I also use the buff low mozzarella and the parmesan cheese block to get the best taste in the lasagne. start with some bechamel at the bottom, then layer the fresh lasagne sheets, and then the bolognese sauce, and some of the cheese, and a little bechamel. then pasta sheets again, then repeat the same step. the top layer, finish with the pasta, and bechamel, and top with the sliced buffalo mozzarella and freshly grated parmesan cheese. Put some chopped oregano and thyme on the top. Allow resting for a good 5 hours in the fridge to set. then bake at 170 degrees for 45 minutes. pull out. Allow to rest for a while, then cut and serve with a side salad.
Cusines
Asian Fusion
French
Modern Australian