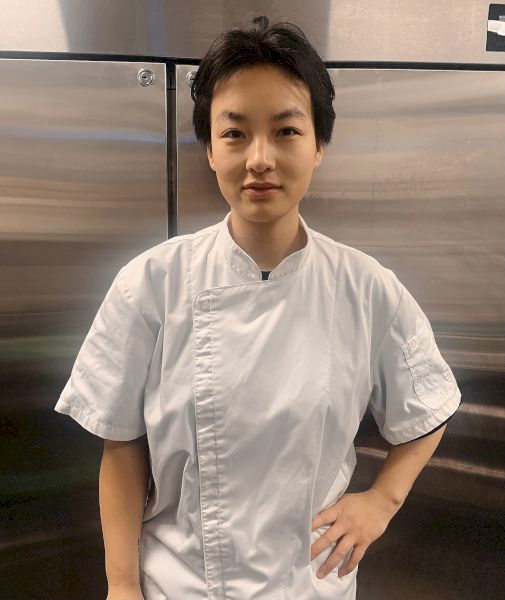 Short bio
A passionate and innovative chef, I have a perpetual curiosity for diverse cuisines. My culinary journey commenced on Royal Caribbean International Cruise Ship, offering me a unique opportunity to explore the globe's food cultures. Through Michelin Star-trained mentors and diverse restaurant experiences – French, Italian, and Middle Eastern – I've honed my skills. My expertise lies in fusion cuisine, an exploration of new ingredients, inventive cooking techniques, and letting the flavors of the ingredients take the lead.
Experience rating
Talkativeness
Location:

Australia, Australian Capital Territory, Canberra, Watson

Events done:

3

ID verification:

Recommendation score:

90

Insurance:

Member since:

Oct-2022

Food safety certificate:
Bio
My culinary voyage began on the Royal Caribbean International Cruise Ship, a chapter that expanded my culinary horizons as I explored numerous countries and absorbed their unique food cultures. This immersive experience set the stage for my journey in the culinary world. Under the guidance of Michelin Star-trained mentors, I've had the privilege of contributing to renowned establishments such as Woodcut, Jamie's Italian, and district brasserie.
I've always been enchanted by the artistry of cuisine, and this fascination led me to pursue my culinary aspirations. From French finesse to Italian authenticity, I've embraced diverse cuisines, constantly seeking ways to fuse their elements creatively. This penchant for fusion cuisine is not just a culinary approach, but a philosophy that inspires me to discover new ingredients, experiment with innovative techniques, and respect the essence of every dish.
My culinary canvas isn't restricted to any particular culture – it's a dynamic reflection of my journey, my experiences, and the incredible world of gastronomy. Among my creations, the fish tartare stands as a testament to my culinary philosophy. Carefully selecting sashimi-grade tuna and snapper, I infuse the fish with flavors using traditional Japanese techniques, harmonizing with the sea's natural umami. The dashi gel, a unique twist on traditional dressing, adds a surprising and delightful dimension to the dish.
As a chef, my ultimate gratification lies in witnessing the smiles that bloom on diners' faces as they take their first bite. It's a silent dialogue between the food I craft and the hearts I touch. While conversations at the table may fade away, the memory of exceptional flavors lingers on. To me, being a chef isn't just a profession; it's about creating an unforgettable experience, weaving people, flavors, and memories into a harmonious tapestry.
Favourites
Fish tartare is my standout favorite. I meticulously select sashimi-grade tuna and snapper, applying the traditional Japanese kombujime method to infuse the fish with a natural umami sea flavor. To elevate the dish's texture, I craft dashi gel instead of conventional liquid dressing – a culinary delight that melts in your mouth upon tasting. The finishing touch comes with delicate, thinly sliced potato chips, creating an utterly delectable experience.
Cusines
Asian Fusion
Italian
Modern Australian