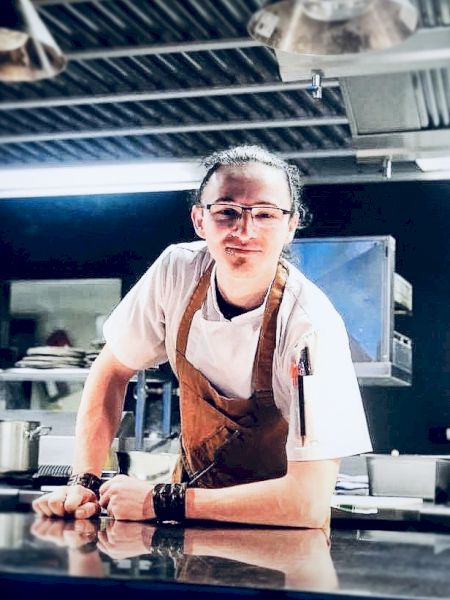 Short bio
Chef Levi's first job was as a dishy and from there he grew up in the ranks, within the first month was clear he wanted to push towards becoming a chef. Since then he made it his goal in the kitchen to ensure he strives to create the best fine dining dishes and grows along the way no matter the situation.
Experience rating
Talkativeness
Location:

Australia, Tasmania, Coles Bay, Hobart

Events done:

0

ID verification:

Recommendation score:

90

Insurance:

Member since:

Jul-2021

Food safety certificate:
Bio
Chef Levi enjoys the creative side of being a Chef and the pleasure each fine dining dish brings to diners. Getting a write up in the Whitsundays Paper about his Whitsunday Island's dish creations is something Chef Levi is extremely proud of!
Chef Levi works under strict authority from the Executive Chef, running menus 24/7 and being an open kitchen for all to see as this demands cleanliness and organization. His role as a chef is to ensure food preparation for lunch/dinner services runs smoothly and correctly. He mainly runs the weekends in place of the head chef.
Chef Levi used to work in an excellent establishment as a part of the main strip in Airlie Beach, fairly old fashioned in the way of décor but not in food. He spent there 3yr as an apprentice. Chef Levi was tasked to run the pans and larder sections during the week and was introduced to a more prominent role of chargrill chef on display for the diners to watch during the weekends.
Favourites
Chef Levi's favourite dish comes from an inspiration, an inspiration with the lovely weather in Airlie beach Queensland! There he fell in love with the weather and vibe of the diversity and originality of everything. He created a dish that was inspired by the Great Barrier Reef: Whitefish slowly poached crusted with Spice Dukkah and coconut citric creme, 7k raspberry-infused mango.
Cusines
Asian Fusion
Continental European
French
Italian