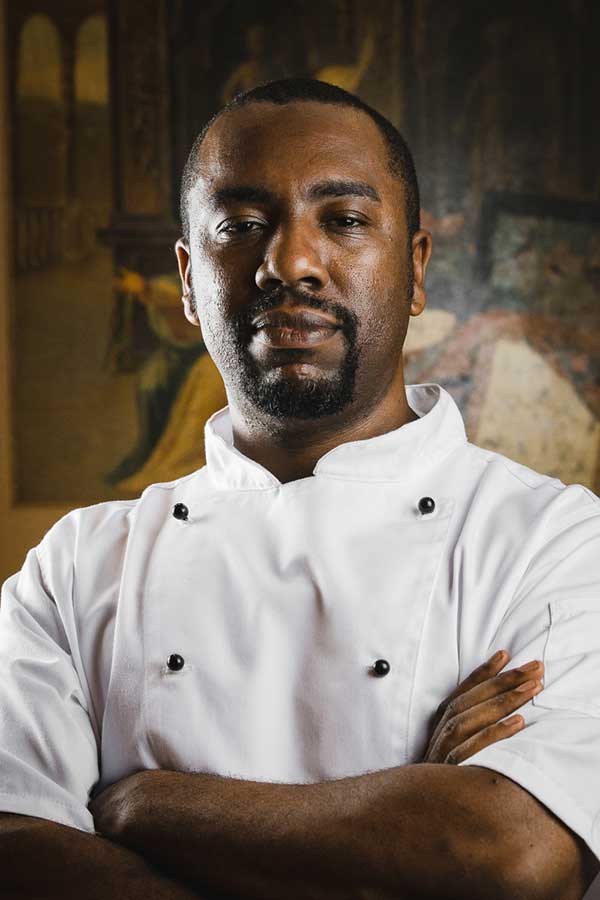 Short bio
Chef Leonardo's career has let him cook for people he has always admired and never dreamed of knowing personally, including Naomi Campbell, Roberto Carlos, Ivete Sangalo, amongst others. It's his perspective that a good meal is one of the greatest pleasures one can experience in life, whether it's part of a special moment like a wedding or just an everyday occasion. And being able to be a part of that moment - the experience of eating - brings him immense joy and satisfaction.
Experience rating
Talkativeness
Location:

Australia, Sydney

Events done:

46

ID verification:

Recommendation score:

85

Insurance:

Member since:

Aug-2018

Food safety certificate:
Bio
Chef Leo possesses an eagerness to be a part of unforgettable moments in people's lives, and to make them feel special, has been Chef Leonardo's biggest motivation in his career. He puts his absolute best in every dish he cooks, and even more so when it's part of a special occasion. There's no better sound or energy for Chef Leonardo than the moment that people put his food in their mouth and go, 'wow'.
Favourites
Sincerely, nothing in particular. Whenever I reach or exceed my expectations, I am proud. I always try to impart my best efforts in every dish I create.
Cusines
Brazilian
Modern Australian
South American
Reviews
⭐️⭐️⭐️⭐️⭐️ The team was punctual, professional and most importantly, good. Pour experience was what we expected. Thanks!

Gregory Minefos

⭐️⭐️⭐️⭐️⭐️ Very good service and the food was as we've requested
We didn't have to lift a finger which was a nice change for Christmas lunch

Greg Masters

⭐️⭐️⭐️⭐️⭐️ staff were amazing, efficient and polite

Sonia Fenton

⭐️⭐️⭐️⭐️⭐️ Chef Leo was great, and the food was brilliant. Though the prior organisation wasn't ideal. I'd filled in the form online but didn't get a confirmation of what had been selected (which is difficult to remember when it's done a few months before the event). Also, due to that, I had a calendar invitation for 6 pm but Chef Leo had been told to get there for 5 pm and we weren't home. Besides that everything was great.

Simon Coope

⭐️⭐️⭐️⭐️⭐️ Chefin were extremely professional and a pleasure to work with both leading up to the event and on the day. The menu was creative and the service very attentive. Thank you!

Lucy Tao

⭐️⭐️⭐️⭐️⭐️ Chefin consistently creates an amazing culinary experience

Jonathan Chak

⭐️⭐️⭐️⭐️⭐️ We had a wonderful time, great food and Jazz band fantastic .

Helen Rubin

⭐️⭐️⭐️⭐️⭐️ Leo was prompt, polite, generous and above all, the food was delicious. It's the first time my wife has relaxed and enjoyed the evening instead of spending too much time in the kitchen.

Peter Moran

⭐️⭐️⭐️⭐️⭐️ Great presentation and tasted equally good with variety of flavours and textures.

Luisa Tan

⭐️⭐️⭐️⭐️⭐️ All of our guests were pleasantly surprised to be greeted by and served by the professional Chefin crew. Plus, it was just a relief to leave our catering stress to gorgeous Chef Leo, who left our guests with very happy and very full bellies.

Rei Wang

⭐️⭐️⭐️⭐️⭐️ Fantastic menu, customer servicing and event organisation. The food was divine and there was something to cater for everyone's dietary needs which made it easy, everything went down an absolute storm, there was nothing left! Thank you so much Chefin!

Jo

⭐️⭐️⭐️⭐️⭐️ Chef Leo was delightful. A beautifully prepared meal. Would have liked the courses a little more spaced out – they were served close together. Kitchen was left spotless.

Helen