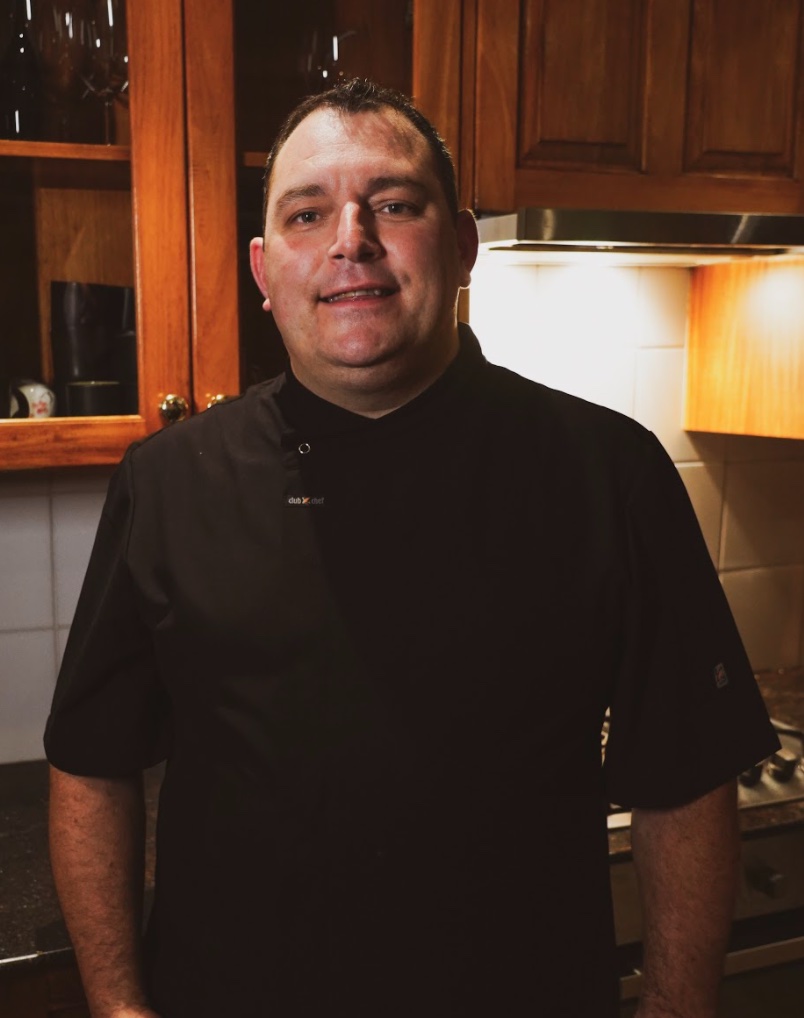 Short bio
Chef Jonathan truly loves sharing his passion for cooking with other people and seeing how much they enjoy his creations. He gets a huge sense of satisfaction seeing the smiles on people's faces when they eat his food and finds nothing more rewarding than seeing empty plates returned to the kitchen after a meal.
Experience rating
Talkativeness
Location:

Australia, Sydney

Events done:

1

ID verification:

Recommendation score:

94

Insurance:

Member since:

Apr-2019

Food safety certificate:
Bio
Chef Jonathan is a firm believer that in order to cook well, you first need to know how to eat well. His love for cooking therefore stemmed from his mum being a fantastic cook and always providing one good home-cooked meal every evening. From there, he went on to develop his cheffing career and spent more than fifteen years working in high-end restaurants and hotels across England – including being awarded one Michelin star while heading a restaurant kitchen.
Favourites
Chef Jonathan is more proud of the empty plates he sees than the dishes themselves... but dessert is always an opportunity to show off!
Cusines
Continental European
Modern Australian
Reviews
⭐️⭐️⭐️⭐️⭐️ All beautiful & lovely plating. Perfect scallops, great puree, beautiful pickles & beautiful ham. Took me out of our comfort zone so still not sure if together it worked together. | Chocolate is delicious! Ice cream beautiful – unfortunately melting. The little balls were fun but took away from the sophistication of the dessert & plating. It was super creative and realistic and colourful. The trout was well cooked and perfect for my taste! | Nice company, lovely food. Jonathan should relax & be more available to talk about his creations.

Margaret

⭐️⭐️⭐️⭐️⭐️ I enjoyed it very much. The first one was closer to my taste. Both were really good. | Love it. A good combination of opposing flavours made this dish really tasteful. | I like the bitter chocolate in combination with raspberries. Not sure about ice cream. | I love this concept. Very good plating. Each part of the dish was good. | Very good.

Marek Dziok

⭐️⭐️⭐️⭐️⭐️ Salmon and avocado is always a win in my book, putting a spin on it are awesome!
The quinoa sushi was surprisingly nice. It wouldn't be my go-to option generally however after tonight, I'd reconsider. | The dish is quite refined. I would have preferred the scallops served warmer. Definitely a dish I would reorder. | Great icecream! Choc terrine was slight to thick but otherwise a great dessert! | Without a doubt, I would reorder this dish. The puree was full of flavour and the fish was perfectly cooked | Great concept! Would certainly highly recommend

Victor Mesro