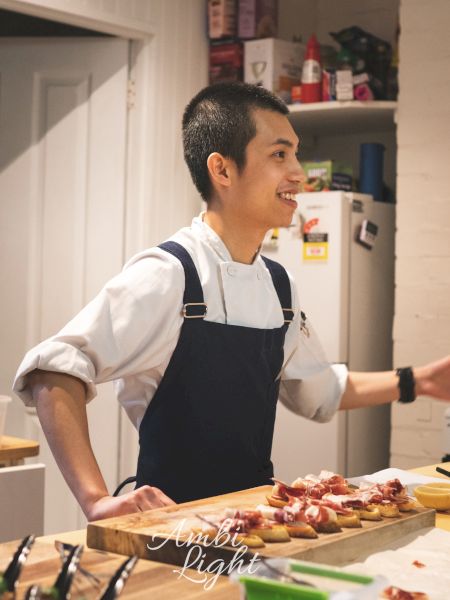 Short bio
Chef John started early his career as a dishy at the age of 16. It was in a vegetarian restaurant that he fell in love with the art of dining! What really inspires me is the feeling of amaze, the enjoyment, and the heartwarming smiles on diners' faces!
Experience rating
Talkativeness
Location:

Australia, Tasmania, Sandy Bay, Hobart

Events done:
ID verification:

Recommendation score:

90

Insurance:

Member since:

May-2022

Food safety certificate:
Bio
Since the day Chef John fell in love with food, he realised that dietary requirements are the backbone of culinary art and will play an enormous role in the way we dine in the foreseeable future. On many occasions guests, dietary needs force chefs to step out of their comfort zone and explore different ingredients & sometimes even cooking methods!
Chef John Vo's cooking is truly inspired by molecular gastronomy and how chemical reactions transform food!
Favourites
For Chef John Vo the combination of classic Italian cuisine with Asian inspired flavours is where his heart is: risotto and crispy chicken thigh, miso honey-soy glazed.
Cusines
Asian Fusion
Continental European
Modern Australian
Vietnamese