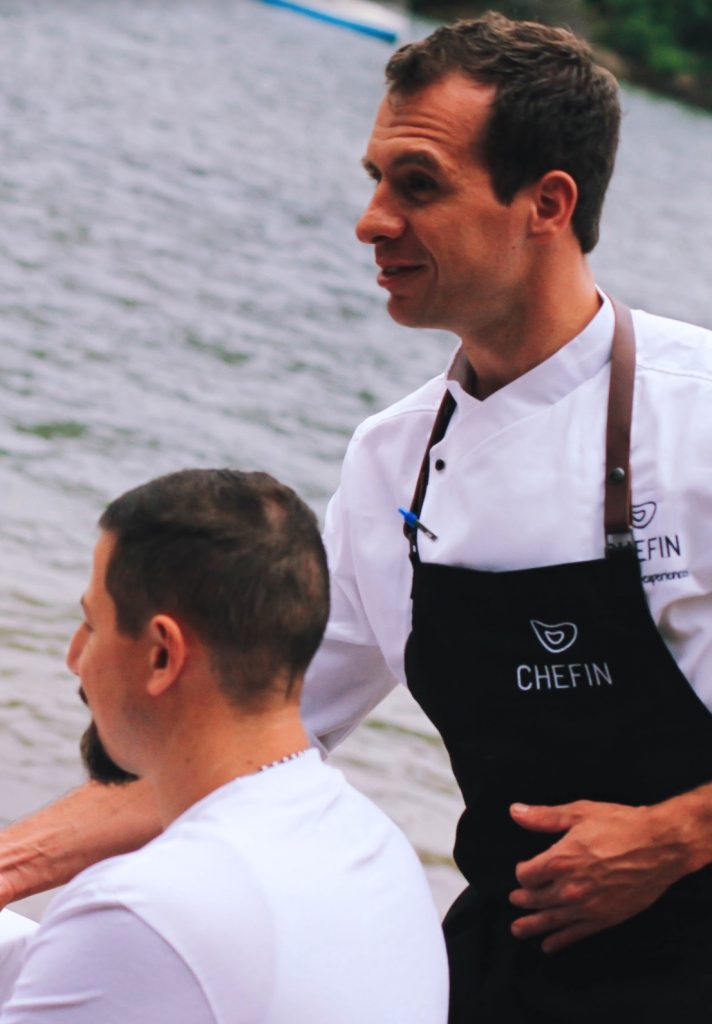 Short bio
The coolest moment of his career was working for the Crocodile Trophy, an eight-day mountain biking race through tropical Queensland and the outback.
Experience rating
Talkativeness
Location:

Australia, Sydney

Events done:

43

ID verification:

Recommendation score:

93

Insurance:

Member since:

Mar-2018

Food safety certificate:
Bio
Not wanting to work within the confines of a restaurant's rules and menu, Chef Johannes relishes the opportunity to be creative and cook dishes in his own style. He loves explaining his process and sharing the experience of cooking with people in their homes. To Chef Johannes, cooking isn't an act you do alone but something that needs to involve others, whether it's the preparation or just seeing them enjoy the results.
Favourites
Austrian goulash with white bread dumplings - not because it's challenging, but because it's from his home country.
Cusines
Austrian
Continental European
German
Modern Australian
Reviews
⭐️⭐️⭐️⭐️⭐️ Johannes arrived on time, was extremely pleasant and efficient, and made the experience the best it could have been. Everyone enjoyed the food, and it was very nicely arranged and was easy to serve. It was a very successful experience for everyone. Our thanks.

Janice

⭐️⭐️⭐️⭐️⭐️ It was very enjoyable. Our chef Johannes was very good, courteous, and really friendly. We all had a wonderful evening.

Frances Vella

⭐️⭐️⭐️⭐️⭐️ We absolutely loved blindfold the experience, the food was amazing and chef Johannas was great! The girls loved his accent and wished he spoke a little more 😉

Rebecca

⭐️⭐️⭐️⭐️⭐️ Chef Johannes ensures we had a wonderful and easy evening. The food and service was fantastic and we all enjoyed being taken care of in comfort for our special dinner.

Liam Bailey