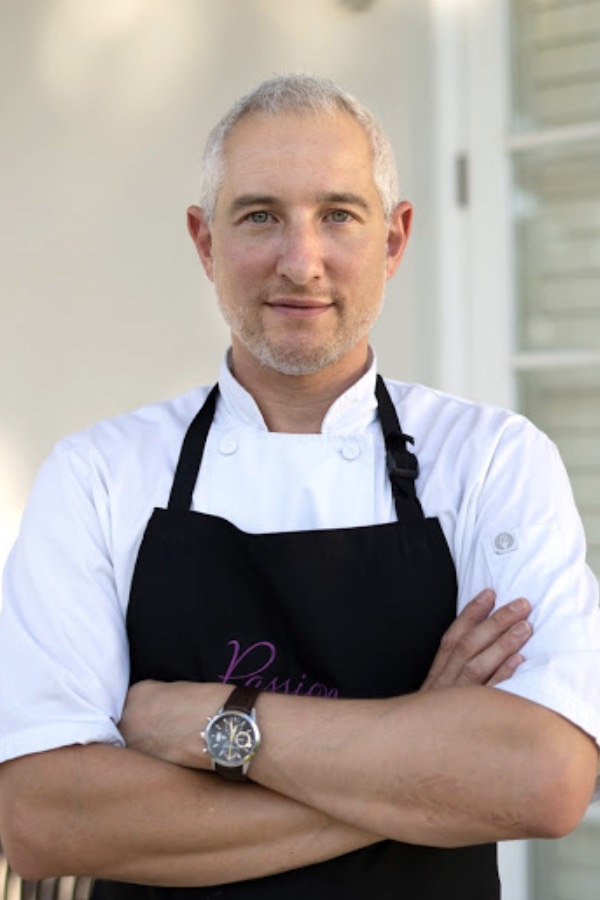 Short bio
Born and raised in Sydney, Chef Jason Ludwig is an award-winning chef recognised by the Australian Good Food Guide. His career has spanned almost every possible element of food and cooking, including Head Chef, Chef de partie, catering, and even as a food trainer assessor, helping budding cooks explore and develop their love of food.
Experience rating
Talkativeness
Location:

Australia, Sydney

Events done:

2

ID verification:

Recommendation score:

100

Insurance:

Member since:

Aug-2019

Food safety certificate:
Bio
Chef Jason loves to inspire others with his cooking and show them what can be possible with even just a simple set of ingredients. His goal is to achieve the impossible with his cooking – for example, a fine dining experience he created that has 16 different elements on a plate, with the idea that no two mouthfuls would be the same. Chef Jason Ludwig is all about making food a journey of discovery that keeps guests intrigued, continuous experimentation, and using native ingredients and plants in his dishes.
Favourites
Chef Jason Ludwig's favourite dish is fresh farm-sourced wagyu beef mixed between a female Black Angus and a male Wagyu. Ooops, we realise that's just an ingredient isn't it... There are so many ways to cook that way and he rightfully claims the wagyu he sources is the best, especially combined with his skills in cooking it to perfection. Whether it be a lightly seared wagyu with black garlic & blackberry gel for a canape or a main dish of wagyu tortellini topped with porcini paste and garnished with fried yellow capsicum gel & truffled king oyster mushrooms and finished with Jerusalem artichoke chips; it is simply the best!
Cusines
Asian Fusion
Continental European
French
Mediterranean
Modern Australian
Reviews
⭐️⭐️⭐️⭐️⭐️ The Canapés were great the flavours were fresh and well balanced | It was perfect | Beautiful dish great way to finish off | The duck was cooked perfectly, the dish was very good

Customer