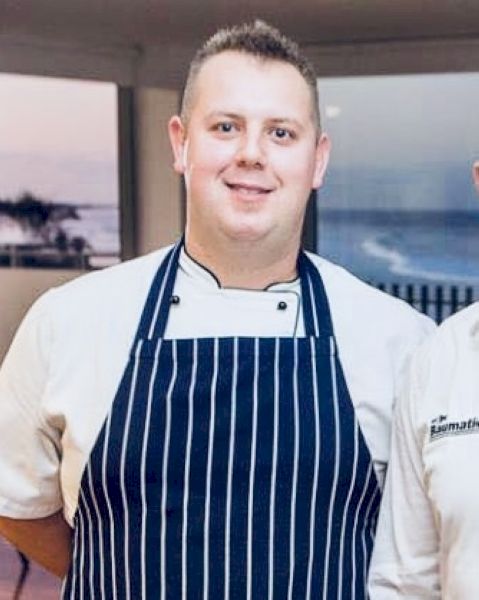 Short bio
Chef Geoff's motto is "Food shouldn't be confusing, the freshest & highest quality ingredients shine for themselves the best."
Experience rating
Talkativeness
Location:

Australia, Victoria, Narre Warren, Melbourne

Events done:

10

ID verification:

Recommendation score:

90

Insurance:

Member since:

May-2021

Food safety certificate:
Bio
His love of food and cookery became evident at an early age and was greatly encouraged by his Italian Grandmother.
Geoff's Nonna would mentor him in her kitchen Aged 16, Geoff embarked on his chef apprenticeship at the prestigious Royal Melbourne Golf Club under the expert hands of Executive Chef Mark Weatherly who himself was trained at London's bastion of classical French haute cuisine Le Gavroche, the first UK restaurant to be awarded three Michelin Stars.
In his career, he proved himself in Melbourne's fine dining restaurants like Donavans and Pantry Restaurant. As well as in Queensland running Bistro 3 and being the chef on fishing yachts creating daily amazing fresh seafood dishes. Geoff goes by, "Food shouldn't be confusing. The freshest ingredients are always the best.
Favourites
Chef Geoff's favourite dish changes regularly - mainly dependent on the seasonality of ingredients. One of his winter favourite dishes is Rare seared yellowfin tuna, sesame crumbs, cucumber, Nam Jim, peanut jam, coconut & lemongrass gel, rice paper crisp
Cusines
Asian Fusion
French
Modern Australian
Reviews
⭐️⭐️⭐️⭐️⭐️
Geoff was very hospitable and cooked the best food we've ever eaten, such a beautiful experience will refer people onto your service 100/10 for sure.

Melissa