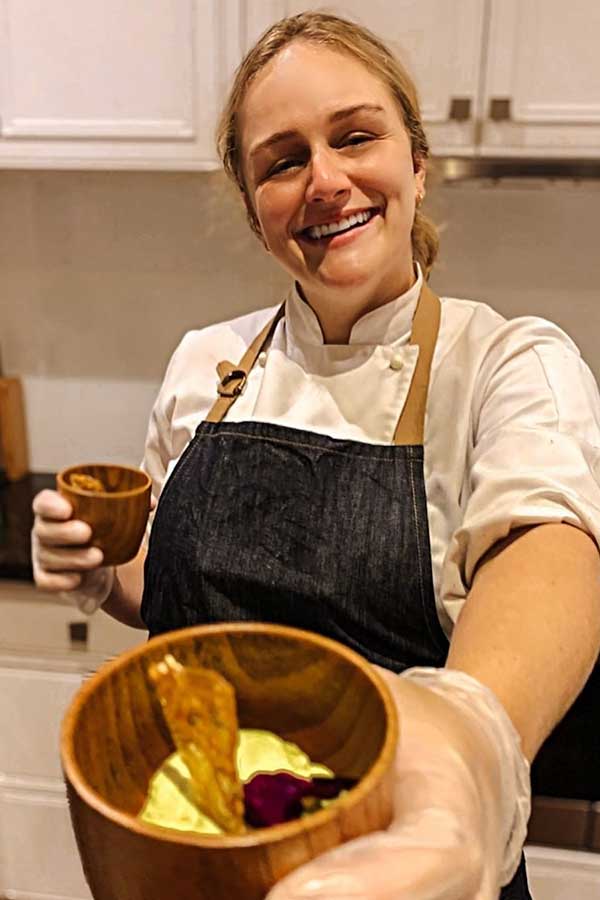 Short bio
Chef Elizabeth Goonewardene worked under the Gordon Ramsay group. "I love seeing the expression on others faces when they see and eat the food. My dad introduced me to cooking when I was young and I fell in love with it. I've been fortunate enough to travel the world and try a lot of cuisines too."
Experience rating
Talkativeness
Location:

Australia, Perth

Events done:
ID verification:

Recommendation score:

85

Insurance:

Member since:

May-2021

Food safety certificate:
Favourites
My twist on a Sri Lankan curry - Watermelon, potato and local prawns. My background is Sri Lankan so I am proud that I can incorporate my heritage through my cooking.
Cusines
Asian Fusion
Continental European
Modern Australian