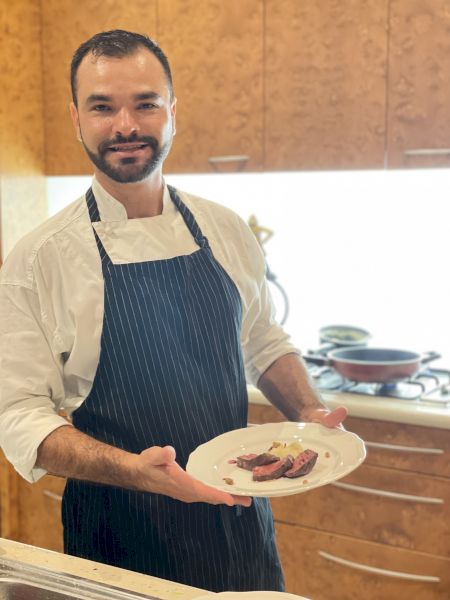 Short bio
Cooking is an act of love far more significant than you can imagine and, when we prepare lunch or dinner for people, it seems that this good feeling is even more intense and expressed through the flavour of the dishes.
Experience rating
Talkativeness
Location:

New South Wales, Australia, Eastern Suburbs, Sydney

Events done:

3

ID verification:

Recommendation score:

90

Insurance:

Member since:

Feb-2021

Food safety certificate:
Bio
Chef Edson's first contribution came from my family, my father and mother both always loved to cook & did so very well. They taught me a lot and fostered his love of food & cooking in him when was growing up. Chef Edson has been working as a Chef in Australia since his arrival here, with various experiences from the Intercontinental Hayman Island in Queensland, Sofitel Darling Harbour and the International Convention Centre.
Chef Edson is passionate about integrating traditional Brazilian flavours with fine dining techniques to achieve succulent unique and tastebud pleasing dishes.
Cusines
Brazilian
Mediterranean
Modern Australian
Reviews
⭐️⭐️⭐️⭐️⭐️
Food was excellent. The chef and waiter were punctual, well prepared and professional. They also cleaned up afterwards

Susan