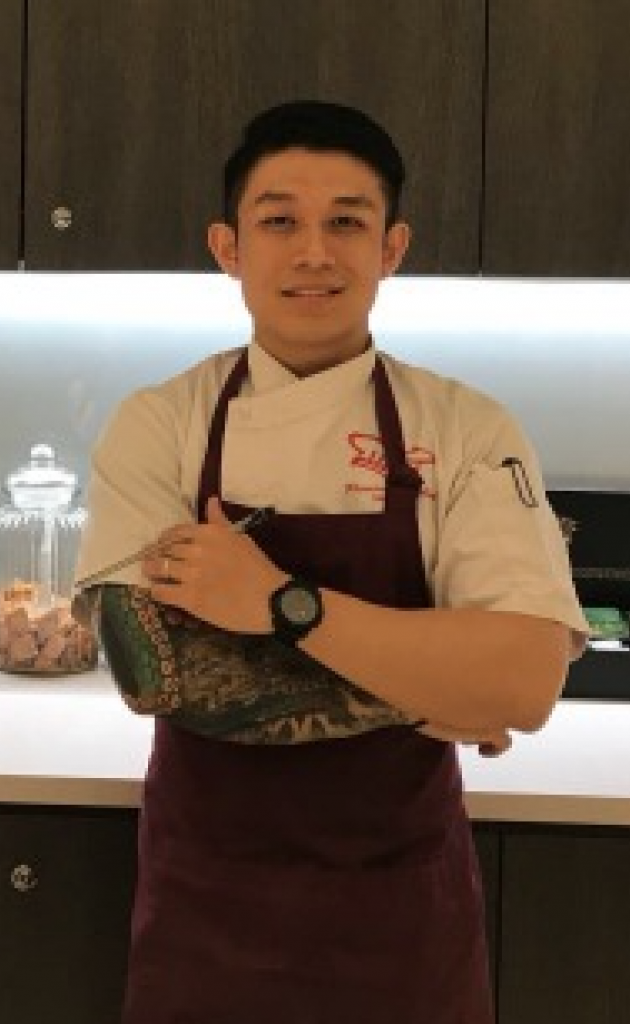 Short bio
With a decade's experience in kitchens, Chef Daniel Lee has accomplished many feats that make him a highly sought after private chef.
Experience rating
Talkativeness
Location:

Australia, Melbourne

Events done:

1

ID verification:

Recommendation score:

90

Insurance:

Member since:

Nov-2018

Food safety certificate:
Bio
He started his career in 2013, as an intern in Malaysia's luxury G Hotel, and was quickly snapped up and taken to Singapore where he was given the role of Assistant Chef in a renowned cafe. Just three years later, Chef Daniel's talent had spoken for itself and he rose the ranks to become an in-demand Sous Chef. From there, he went on to work as a private chef for many celebrities and notable figures, including the Prime Minister of Singapore and Malaysia's Sultan of Johor.
Chef Daniel is professionally trained in French cuisine, but well-versed in cooking an array of Asian cuisines, including Malay, Chinese, Peranakan, and Indian. He cooks from the heart and serves every meal with love and pride. Chef Daniel's greatest passion is innovating and combining unique flavours, textures, and techniques to create new dishes. As a personal chef, he is extremely adaptive and customises his menus and dishes depending on each client's unique preferences.
Favourites
As Chef Daniel Lee says: "Every dish served is a reflection of myself and I will not serve anything that I am not proud of." And he loves to cook his speciality dish of Chinese Peranakan style Pork belly crackling.
Cusines
Asian Fusion
Chinese Peranakan
French
Indian
Malay
Singaporean
Reviews
⭐️⭐️⭐️⭐️⭐️ The food was amazing and the chef friendly and clean it was a great experience

Chris Joannou