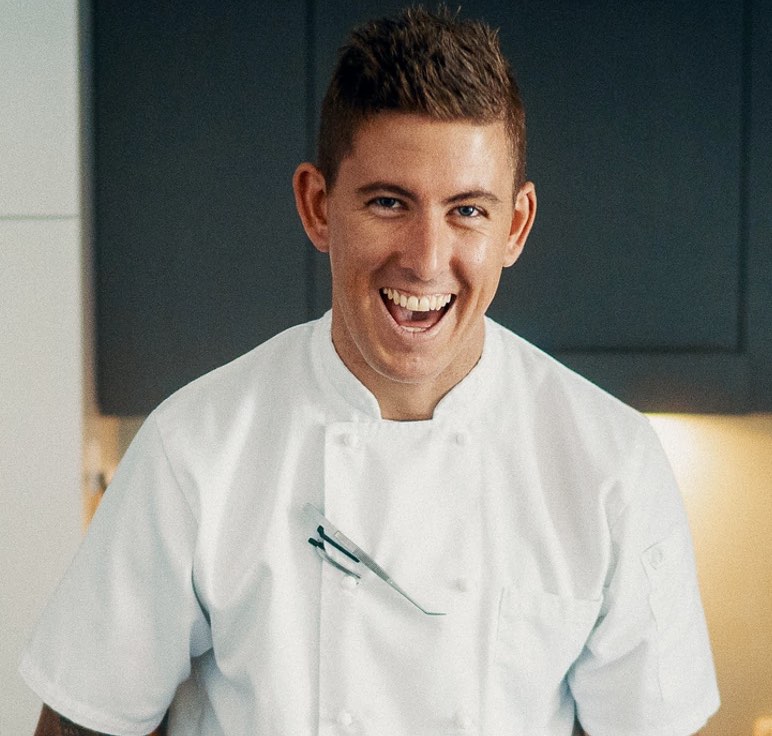 Short bio
For Chef Dan, cooking is all about exploring his creative freedom by innovating with new and exciting flavours, textures, techniques, and cuisines. He is fuelled by seeing the excitement that new food brings to people, and cherishes the opportunity to be the one who serves that food.
Experience rating
Talkativeness
Location:

Australia, Brisbane

Events done:

2

ID verification:

Recommendation score:

100

Insurance:

Member since:

Nov-2020

Food safety certificate:
Bio
Chef Dan knew he wanted to be a chef from the tender age of 11. From there, his love for cooking has led him to work at Heston Blumenthal's three Michelin star restaurant The Fat Duck, once recognised as the Best Restaurant in the World.
Favourites
Pork belly, grilled langoustine, langoustine & Pernod consomme, compressed pear, lychee & rice wine vinegar. The above dish took Chef Dan three months of testing to perfect. The finished product was served to the head chefs of a 3 Michelin star restaurant, and they said it was good enough to go on the menu.
Cusines
French
Indigenous Australian
Italian
Mediterranean
Modern Australian
Reviews
⭐️⭐️⭐️⭐️⭐️ Wow Dans food was superb. The luncheon went so well. Thank you so much for organising this function
We were so fortunate that we had a lunch today with Covid lock down.
Please pass onto Dan that we thought his food was amazing. Plus service from Sarah was terrific.
If we ever decide to have another luncheon we would like to request Dan
Just so professional washing up done Best way to entertain thank you
Such a difficult menu for him catering for 1 pregnant woman and 1 diary and gluten intolerant person. Plus 2 people who don't eat pork..
we both thought his menu and presentation and particularly the taste was amazing

Gayle Carter

⭐️⭐️⭐️⭐️⭐️ Couldn't have asked for more! Not only was the food DIVINE but our Chef, Dan, was a total charmer. My mother is a celiac so eating out can be difficult but we had a beautiful relaxed five-star dining experience at home and we couldn't have been happier. Fantastic experience! Thank you, thank you! I highly recommend Chefin.

Angela Brissett

⭐️⭐️⭐️⭐️⭐️ Dan was amazing! He produced a wonderful three-course meal for my sister's 50th birthday celebration which surpassed all of our expectations and made the occasion one to truly remember. He went the extra mile and was absolutely lovely to have in our home. Thank you, Dan and Chefin. We will definitely be booking again in the future.

Barbara Turner