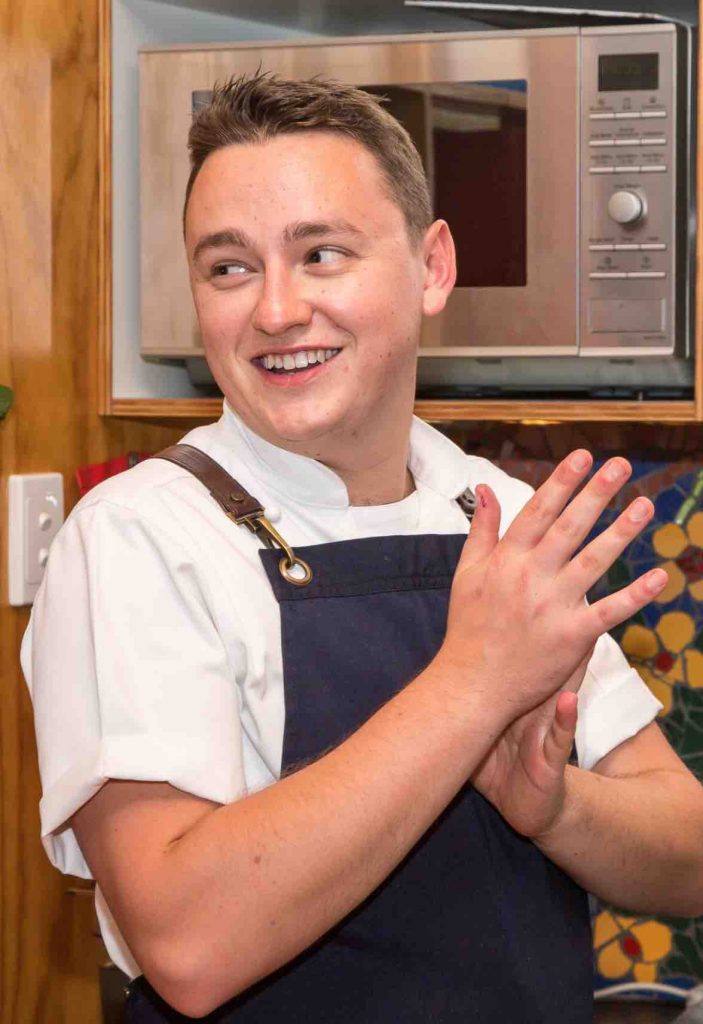 Short bio
At the tender age of 20, after working at award-winning restaurants across the country - including Cumulus Inc, Yering Station, Cutler and Co, and Attica - Chef Chris started as Head Chef at the intimate wine bar Tom Pockett. It was there that he found his love for simplicity in cooking and integrity of flavour and good produce. After this experience, Chef Chris moved back to Brisbane, where he started hosting private intimate long-table dinners.
Experience rating
Talkativeness
Location:

Australia, Brisbane

Events done:

6

ID verification:

Recommendation score:

100

Insurance:

Member since:

Nov-2017

Food safety certificate:
Bio
Chef Chris works with local farmers and growers to create seasonal, locally sourced dishes.
Born and raised in Melbourne, Chef Chris learned cooking from his grandma and spent time helping her in the garden, where he first connected with fresh plants and vegetables. Chef Chris dived into professional kitchens before he had even graduated from school, and from there, went on to work in some of the top kitchens in Australia. After gaining experience in local Sydney and Brisbane eateries, he took his work to Melbourne, where he grew his skillset in some of the city's top Chef Hatted kitchens.
In 2016, his restaurant Black Ox dining hosted its first pop-up degustation with the aim of redefining fine dining.
Favourites
Chef Chris doesn't replicate dishes - it's all about what nature provides him.
Cusines
Asian Fusion
Continental European
Modern Australian
Reviews
⭐️⭐️⭐️⭐️⭐️ Chris was amazing, he had a great balance of informative and fun.

Kirsten

⭐️⭐️⭐️⭐️⭐️ A fabulous experience that included amazing food, great wines, excellent service and beautiful music. Thank you.

Chery

⭐️⭐️⭐️⭐️⭐️ Chef Chris was a pleasure to have cooking for us. The menu was delicious and beautifully presented.

Tyler

⭐️⭐️⭐️⭐️⭐️ The entire Chefin team, and experience, were superb from start to finish. It made hosting a group of 15 a real joy, and gave us time to interact with our guests. As to the food and service, can't say enough good. Thanks!

James Gridley