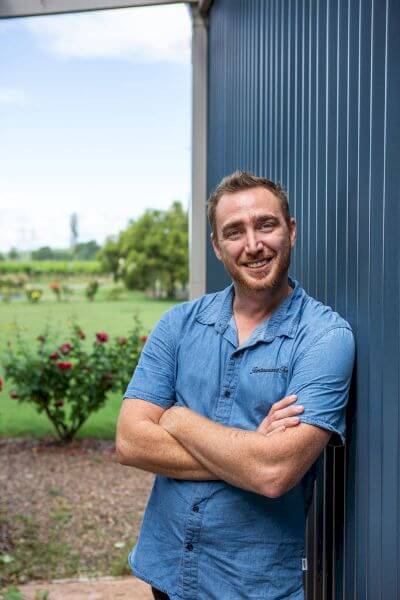 Short bio
Chef Bryce Reynolds prides himself on everything 'boutique', from the local food producers to the winemakers and beer brewers in the Hunter Valley region. He considers his career "Made in the Hunter Region" and loves any and every opportunity to support the local growers & producers.
Experience rating
Talkativeness
Location:

New South Wales, Australia, The Hunter Valley Region, Newcastle

Events done:

0

ID verification:

Recommendation score:

90

Insurance:

Member since:

Mar-2022

Food safety certificate:
Bio
Chef Bryce is a hunter valley chef with more than 13 years of experience in fine dining and a la cart style cooking. His cooking philosophy is underpinned by fresh and local Hunter Valley region produce. He is always aiming to present better produce to the plate as a private chef in the Hunter region. He loves to forage and incorporate wild ingredients into his dishes where possible. Customer feedback underpins his menu design and creativity and is key to his satisfaction as a Chef. The joy of being able to bring people together is unmatched by anything else in the world and is the single biggest reward for Chef Bryce.
Reynolds is a born and bread chef from the wine country region of Hunter Valley & Newcastle. He undertook his apprenticeship with EXP and was also the head chef at Coquun in Maitland. His new solo venture is fast creating a loyal following of diners, with Bryce regularly foraging for wild Australian ingredients to add that special touch to the dishes he offers. He grew up in a single-parent home and got a job at age 12 at a local restaurant doing dishes to help out his mum and fell in love with the kitchen.
Favourites
It varies season by season. For Bryce is not about a single dish but rather a full menu. The last seasonal menu was exceptional with flavours highlighting Hunter's soil & climate very well! Entree of beef Tartare with black garlic emulsion & bone marrow butter topped with cured egg yolk and served in a bone.
Cusines
Indigenous Australian
Mediterranean
Modern Australian