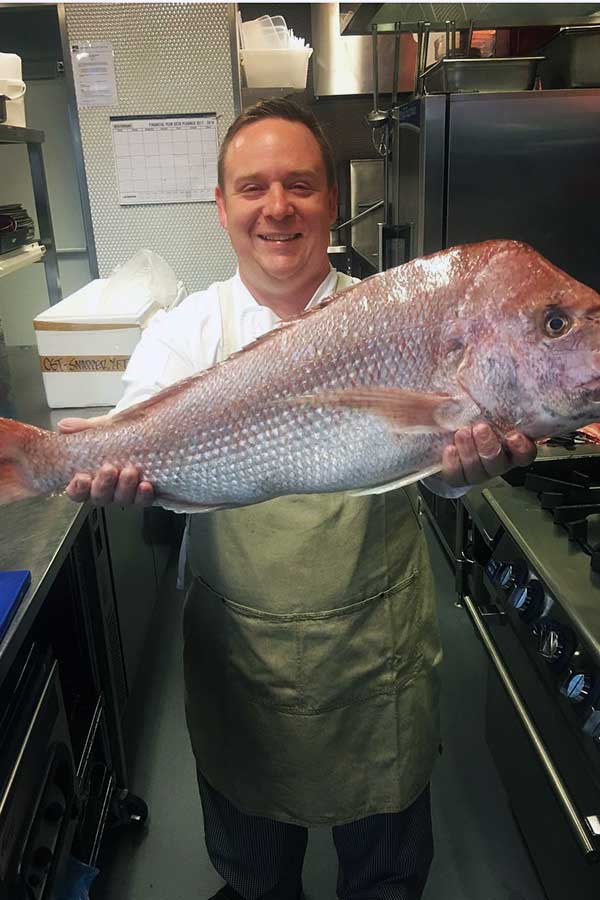 Short bio
Early in my career, I won the Thierry Marx career development award. This enabled me to travel to France and work in a 2 Michelin starred restaurant for 2 months. After my time working, I was then able to spend a couple of weeks travelling around Paris and eating at some incredible restaurants.
Experience rating
Talkativeness
Location:

Australia, Hobart

Events done:

4

ID verification:

Recommendation score:

90

Insurance:

Member since:

Jul-2021

Food safety certificate:
Bio
I enjoy working with seasonal produce. For the past 5 years, I've had the opportunity to work in restaurants that have more of a focus on using seasonal produce from local suppliers. Because of this, I've had the opportunity to build many lasting relationships with local suppliers on top of being able to work with some amazing produce.
My first kitchen job was as a kitchen hand. After a week of doing this job, my head chef suggested I should look into doing an apprenticeship. The rest is history.
My inspirations come from cooking locally and seasonally. Having built relationships with many great small producers, I'm able to access some truly exceptional produce.
Favourites
The dish was pork cotechino, braised red cabbage, celeriac puree, apple cider sauce. Pork cotechino is an Italian style sausage that contains almost 40% pig skin and is then slowly braised to give the sausage a gelatinous texture. We purchased in whole pigs to create these sausages. We butchered the pigs in house as well as made the sausage. With regard to the braised red cabbage before braising the cabbage we first fermented the it for 3 days like sauerkraut to start breaking down the cabbage and bring it a slight sourness that would cut through the richness of the sausage. The dish was brought together with a cider based sauce.
Cusines
Asian Fusion
Continental European
French
Italian
Vietnamese
Reviews
⭐️⭐️⭐️⭐️⭐️ Chef Brendon created a multi course sensational dinner for 10 of us. Each course was amazing. Keaton presented the food & attended to our drinks needs. The kitchen was left sparkling also!
A fabulous experience, memorable for all. Thanks Petko!

Sandra

⭐️⭐️⭐️⭐️⭐️ Brendon was extremely professional and delivered a wonderful meal in terms of flavors, presentation and timely service

Cameron