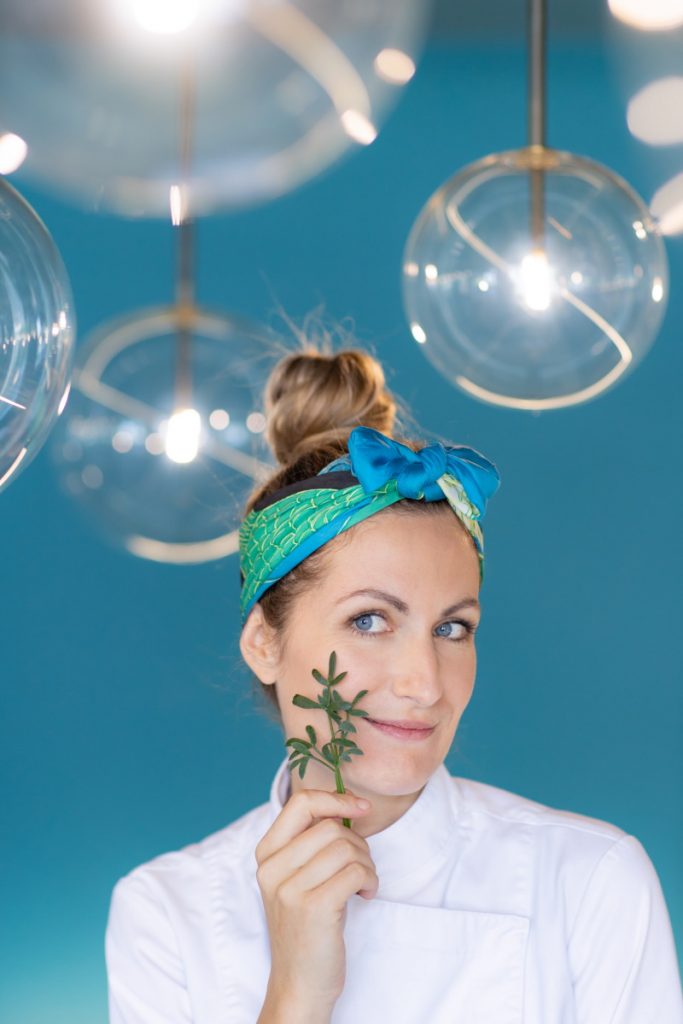 Short bio
After training at the Avignon hotel school, Auriane cut her teeth at the Le Royal palace in Evian, at the Mandarin Oriental in Paris and at the Bories in Gordes. Rich in these prestigious experiences in France, she decided to try the adventure at the end of the world, in Oceania and landed in Sydney.
Experience rating
Talkativeness
Location:

France, Annecy

Events done:

0

ID verification:

Recommendation score:

100

Insurance:

Member since:

Jul-2019

Food safety certificate:
Bio
She joined the brigade of chef Josh Niland, a national celebrity, acclaimed for his work on fish, which he understood as meat. Hence the name of his restaurant: "Fish Butchery". Auriane discovers there the secrets of the master and the art of not wasting anything….
A year later she tries the adventure a little further, in New Zealand. She joined the kitchens of a prestigious eco-lodge: Hapuku Lodge in Kaïkoura, whose concept is "from farm to table". The young woman has the pleasure of working with fresh and local products to the delight of the guests. Then she approaches the Great Barrier Reef and goes to work on a private island where a few privileged people come to enjoy the beauty of the place. She then learned the art of tailor-made dishes on the plate …
Favourites
Chef Auriane has worked in all kinds of luxurious kitchens, from Parisian palaces to private islands in the Great Barrier Reef, from the south of France to the heart of Switzerland. With this experience, she is well-trained in delivering high-quality food to VIPs and luxury holidayers. Chef Auriane's favourite food to cook is seafood, especially fish, and she is passionate about using locally sourced organic ingredients in her cooking. To Auriane, any dish made using organic and locally sourced products is a luxurious dish.
Cusines
Continental European
French