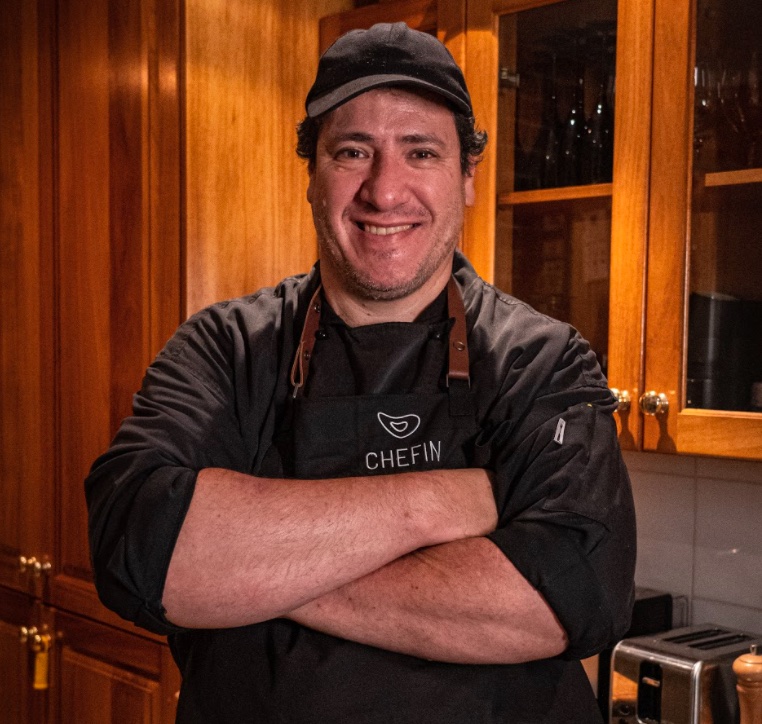 Short bio
Chef Alan is a fully certified Shomer Shabbos Jewish Chef with a complete understanding of Jewish food customs, traditions, tastes, and kosher laws & regulations.
Experience rating
Talkativeness
Location:

Australia, Sydney

Events done:

6

ID verification:

Recommendation score:

90

Insurance:

Member since:

Mar-2019

Food safety certificate:
Bio
He has been a qualified chef for over 30 years and is acknowledged as a fellow Master Chef of the South African Chefs Association, having owned numerous restaurants and catering businesses in South Africa. Chef Alan's unique skills afforded him the opportunity to cater in the bush as part of 5-star safari establishments. He is a true perfectionist with an 'everything is possible' mindset.
Some of Chef Alan's proudest career moments include cooking a dinner for Nelson Mandela and catering for kosher travellers in South Africa's luxury safaris.
Chef Alan believes that CHEFIN is the perfect platform to work and grow as a professional chef.
Favourites
Alan loves to cook fish and dishes that please the customer. He has a secret obsession with chocolate fudge (the healthy version - without condensed milk!) and is extremely proud of his house-smoked ocean trout/Atlantic salmon recipe, made using his custom-made transportable smoker.
Cusines
Continental European
Kosher
Middle Eastern
Modern Australian
South African
Reviews
Food was excellent, well presented and tasted good. The services given by the 2 chefs were impeccable.

Catherine Ferrari

As always, Chefin delivered high quality food and experience for my guests

Jennifer Cramond

The edible spoon mushrooms canapé was delicious, I confess… I had 3! I love the edible spoon concept. So much easier than having to faff about with an empty standard serving spoon.
The deconstructed Greek salad was fresh and left me feeling light and ready for a heartier main. Impressive presentation.
The cheese blintz was my favourite! Seriously one of the best desserts I've had. The savoury cheese yet sweet syrup is a good contrast for the tastebuds. Addictively delicious!
The salmon main was outstanding. It had a delicious smoky flavour to it and the texture was superb.
Thank you, Chef Alan & Team CHEFIN, my first Kosher kitchen experience was sensational. The deconstructed Greek salad was fresh and left me feeling light and ready for a heartier main. Impressive presentation. Can not stop thinking about the cheese blintzes 🤤 Perfection!

Hayley