The thought of an all-day training session can be daunting to some people. While it's always nice to take some time off everyday work duties and learn valuable new skills, it can be mentally taxing to sit down and take in all that new information for an entire day. To keep your team focused and attentive during an intensive training session, it's imperative that you offer enough corporate catering to fuel their minds and fill their bellies.
Catering is, after all, the part that everybody looks forward to the most when it comes to training days! It's a way to give your team a mental boost while also encourage team building and socialising, and reward them for their day's work.
If you're an organising an all-day training session and not sure how to plan your corporate catering for the event, here's a guide on all you need to know to keep bellies full and people happy.
1. Keep the corporate catering constant all day long
The trick to keeping people focused throughout an all-day training programme is to make sure your catering comes constantly throughout the day. Meals and snacks should be paced well so that there is a constant flow of food and always something in people's bellies. Small refreshments every couple of hours are pivotal in maintaining attention and keeping people focused on the information presented and not their own hunger. At the same time, don't forget the beverages. Keep water on hand for people to drink during the session, and plenty of tea, coffee, and juices for break time.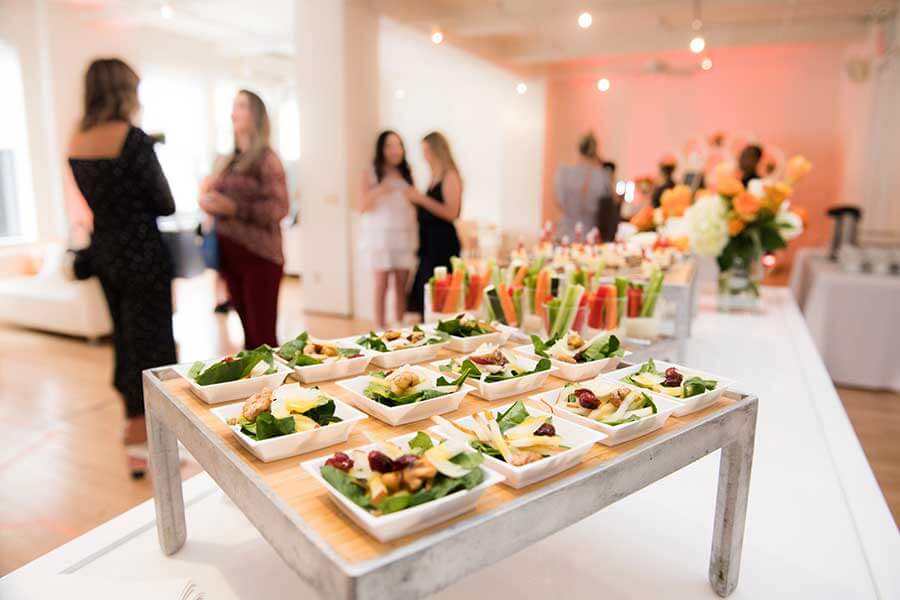 2. Early starts need breakfast
If your training session is starting in the early hours, then you almost certainly should provide breakfast catering. Not only will this give people something to munch on and get their brain ready to focus, but it will also ensure that everyone shows up on time. Nobody wants to miss out on breakfast catering! Kicking off an all-day training session with catered breakfast is also an excellent way to get people mingling and interacting before spending a few hours in silence.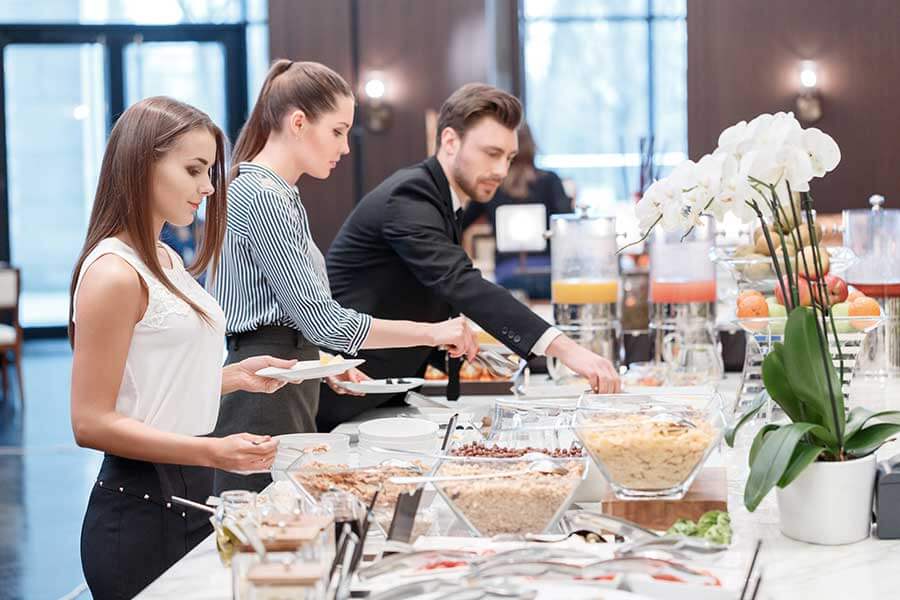 Corporate catering for breakfast should be easy-to-eat and simple. The best way to do it is by providing various options for different tastes – fresh fruit, yoghurt, and muesli for the health-conscious, toast, eggs, and spreads for those who like something a little more substantial. It's also a good idea to offer continental options like muffins, pastries, and small cakes to provide that sugar hit for the upcoming session. And don't forget the tea and coffee!
3. Offer morning tea during the mid-morning slump
There's always a mid-morning slump that happens around 11am, when people have had their fair share of an information hit and are starting to doze off. It's imperative that an all-day training session has regular breaks to give people a chance to process what's being taught and a chance to stretch their legs. Morning tea means they can also nibble on a little something to satisfy hunger cravings.
For morning tea you could offer a grazing table spread with fresh or dried fruits, nuts, cheeses, and crackers, as well as any leftover pastries and cakes from breakfast (or fresh ones!). If lunch is still a way away, then gourmet finger foods or canapes won't be completely out of order for morning tea. Keep things light, though, because you don't want to fill people up before lunch time! As always, make sure there is plenty of tea, coffee, juice, and water on offer.
4. Training day lunch catering
At last, it's lunch time! This is what staff have been thinking about all day, so you'd better deliver. When it comes to corporate catering for training day lunches, you have a few options. You can go for a buffet lunch, sit-down meal, or individual pre-packed lunch boxes.
Buffet lunches are what everyone secretly yearns for, providing a few different options and the chance for refills. They can be simple buffets with fresh sandwiches and salads, or more complex buffets with roasted veggies, DIY tacos, fresh seafood, barbecued meats and virtually anything else.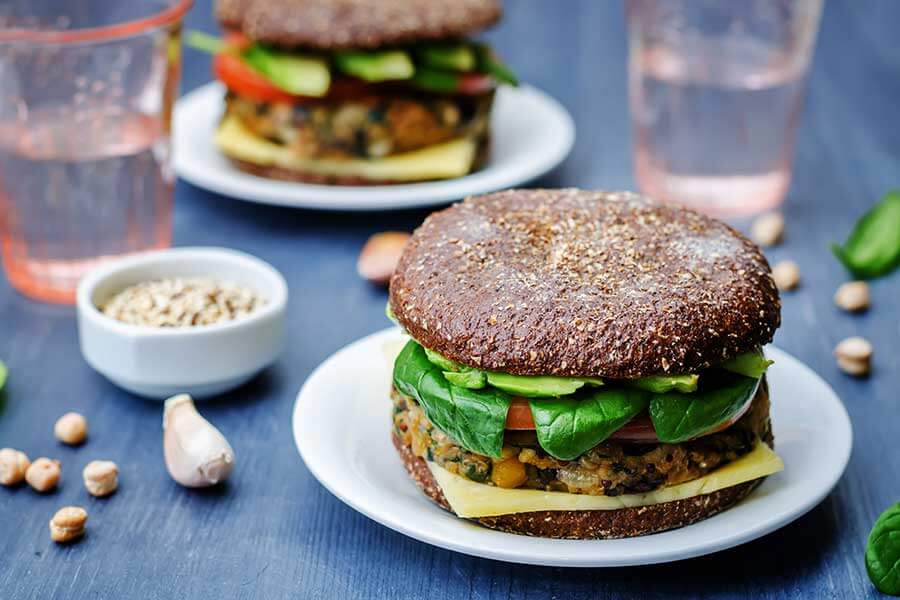 Sit-down meals provide less opportunity for overeating but are a great chance to have staff seated at the table and socialising in between the training day. You can provide a one, two, or three-course lunch meal that will make staff feel relaxed and rewarded in the middle of the training day.
Individual pre-packed lunch boxes are the best option for intensive trainings that are fast paced or hosted outdoors. Each staff member will have a designated lunch box already packed and ready-to-go, filled with rice, stir fry, pasta, veggies, salads, or whatever meal you choose.
5. Afternoon tea is a must
We already mentioned the mid-morning slump, but the mid-afternoon slump is even worse. When you're nearing the end of the day – and the end of your training – staff may start to lose focus, feel drained from all the information they've taken in, and start to check out altogether. Offering afternoon tea not only gives them something to look forward to towards the end of the day, but also gives their brain one last boost to help them keep focused.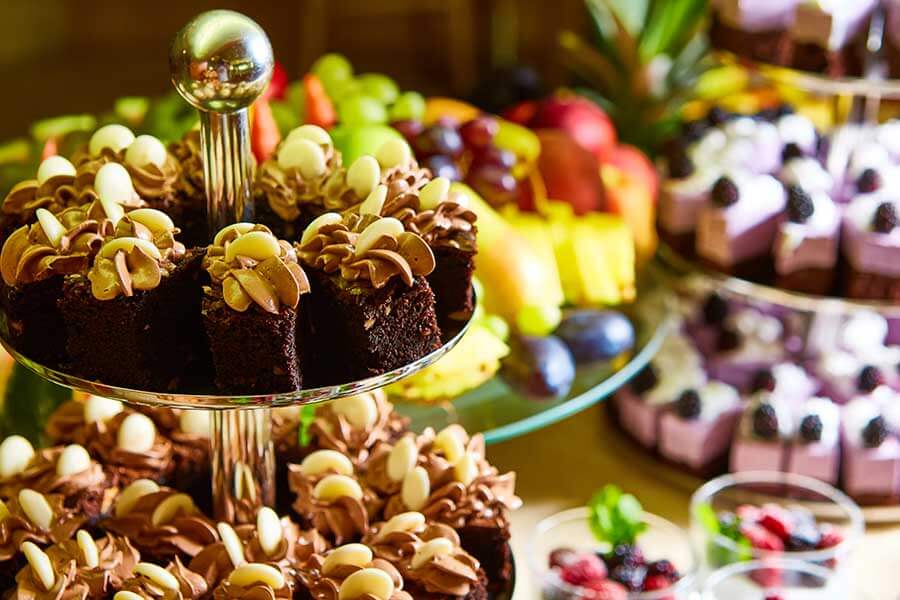 Again, afternoon tea should be a light option that offers quick sateity for hunger, a boost to mental focus and cognitive function, and a little nibble to add some excitement to the day. Options include veggie frittatas, tarts, and quiches, sweet pastries and cakes, or the ever popular charcuterie grazing table. If there are any leftovers from your lunch buffet, this is also a chance for hungry staff members to have their second lunch time! It may also be wise to have one more cup of coffee or tea here before calling it a day.
6. The post-training dinner party
If you really want to treat your staff and make them feel valued as a team member, reward them for having made it through the end of the all-day training day. It's not easy to sit still for hours and take in information, and they deserve a pat on the back for getting through it and picking up some new skills along the way.
The best way to do this is by hosting a post-training dinner party or event, where staff can relax, socialise, and unwind after all the head work they've been doing. Here you can offer anything from canapés and finger foods to another substantial meal buffet or sit-down dinner. Most importantly, you'll want to pop open a bottle of champagne or wine to really show staff your appreciation!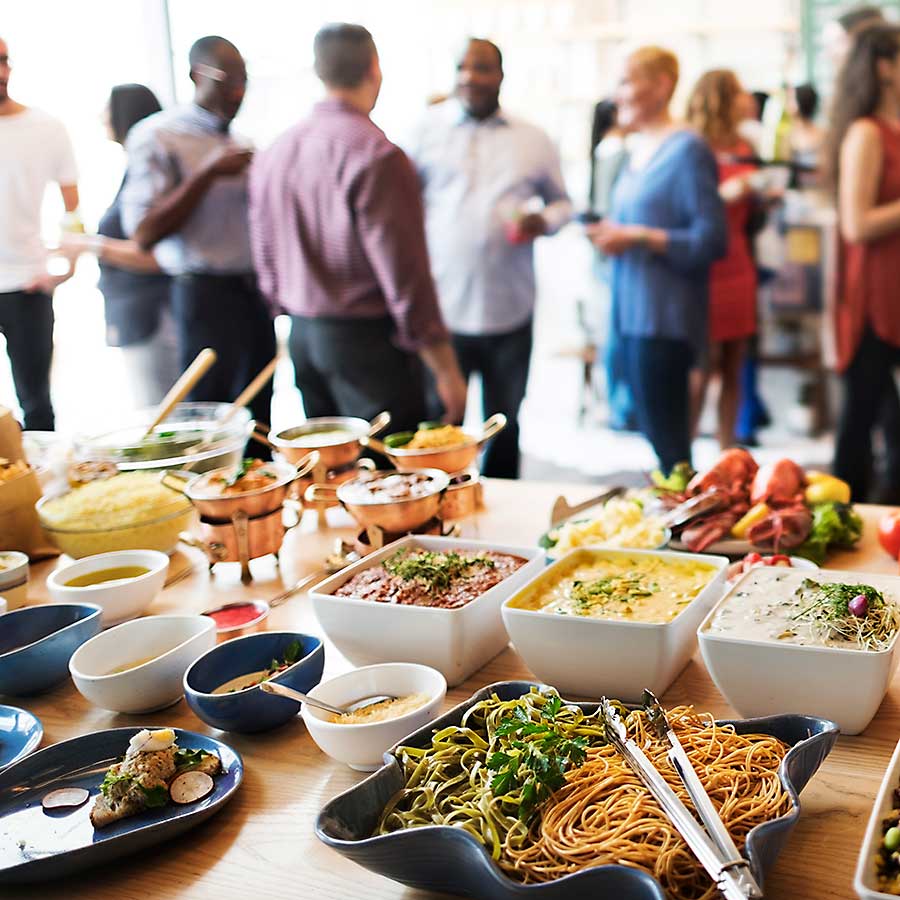 Corporate catering for all-day training
If you're hosting an all-day training session and want to treat staff to a gourmet food spread, let one of our private chefs help. With countless catering experience under our belt, we offer incredible dining experiences that will make your team feel valued and rewarded for all their hard work. Our team of talented private chefs create incredible bite-size morsels, meals, and food spreads, and mix and mingle with staff to give an extra dose of laughter throughout the day.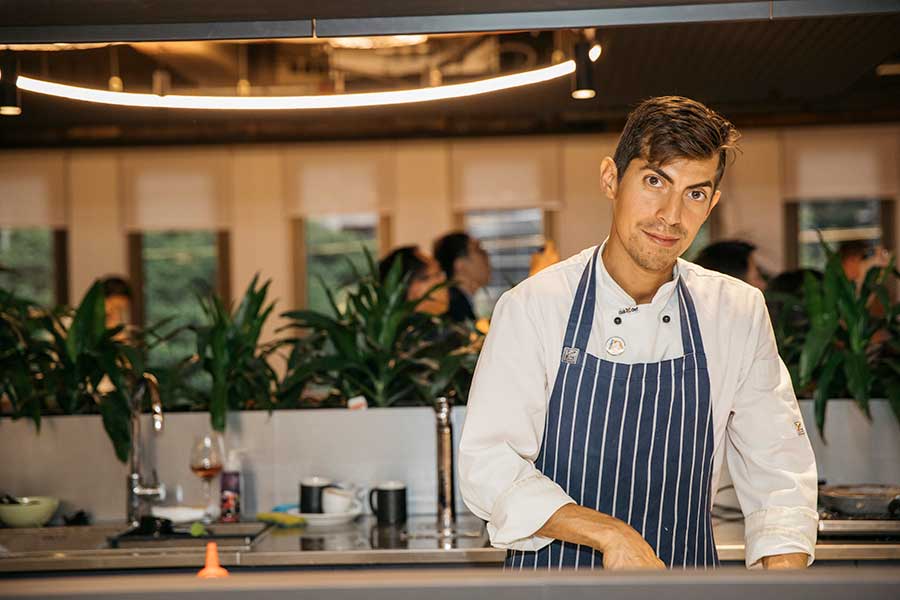 There's no limit to the food we can provide your guests – our chefs create unique menus for each and every event. Get in touch with our team now and lets treat your staff to an incredible spread!