After many months of lockdown, many of us are looking forward to a string of social gatherings, dinners, and events to reconnect with our loved ones. After that, there's Christmas, and after that, we have New Year's Eve to celebrate. That's a lot of food and a lot of cooking – especially after months of being locked in at home with no eating out.
You might have run out of ideas for cooking another big meal for the family, or you may be running out of patience in the kitchen. Maybe you want to be the one relaxing and enjoying yourself. You want the stress-less experience of being cooked for. Even more: you deserve to join in the fun and step out of the kitchen to let yourself be pampered for a change. So why not treat yourself and let a private home chef take care of all the cooking this New Year's Eve?
Let's be honest – this New Year's Eve is going to be a tad more special than we're used to. We're ready to say goodbye to the stresses and difficulties of this year and usher in a new age of freedom, special moments with loved ones, and a new lease on life. So make it an extraordinary celebration and treat yourself to the experience of being a guest at your own party by letting a private home chef take care of all the cooking.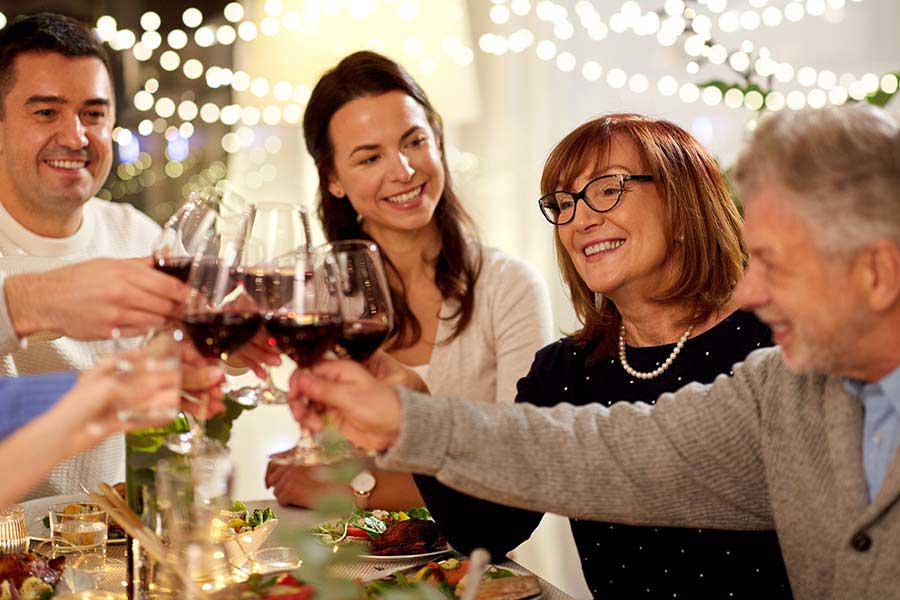 In case you needed more reasons to take the plunge and treat yourself to a private home chef, here's why you should consider booking with CHEFIN and our team of extraordinary personal chefs.
When you hire a private home chef, you get more than just a plate of food
Of course, the incredible food is a great part of the experience, but you get much more when you hire a private home chef. First of all, there's the luxurious decadence of being cooked for by one of the best chefs in Sydney. You have access to one of the city's most talented chefs, and they'll be designing a magnificent menu just for you and your event. There's not much that can top that experience.
Secondly, your private home chef will take care of all the shopping, cooking, serving, and cleaning. There won't be much for you to do before or after your New Year's Eve except eat, drink, and make memories with your closest friends and family. So besides the sensational food, you'll also be giving yourself the gift of being in the moment and freeing yourself up of any obligations so you can have an unforgettable night. How's that for a New Year's treat?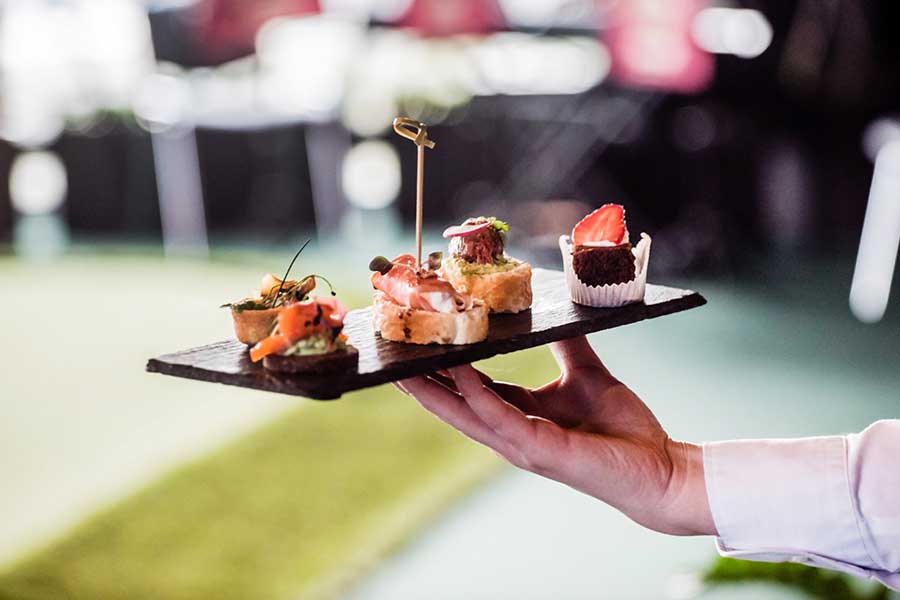 Unique and personalised group dining with a twist
Make your New Year's Eve an extravagant affair by offering unique and personalised group dining that's different from what most of us are used to. Having a Sydney private home chef at your disposal means you're free to create a dining experience that meets your needs and ideas. In a sense, it's like having the opportunity to run your own restaurant and impose your own themes and ideas on the food.
Want to eat only white foods? Your private home chef will make it happen. Want a French food extravaganza? We'll connect you with a private home chef well-trained in French cooking. Want quirky dining that will impress your guests and make your party a memorable affair? We'll suggest one of our interactive group dining experiences, such as the blindfolded dinner. You'll never experience such freedom with catering or food than when you hire a private home chef and let them bring your ideas to life.
Private home chefs, on-demand and at your service
You're the big boss here, you're the one running the show (although your private home chef is the one with the talent that will wow your guests). Whenever you're after a spectacular, fine-dining experience, just get in touch and you will be connected to a pool of incredible private chefs ready to make your food dreams a reality. You can even hire a last minute private home chef for those spur-of-the-moment summer parties that call for great food and a memorable experience.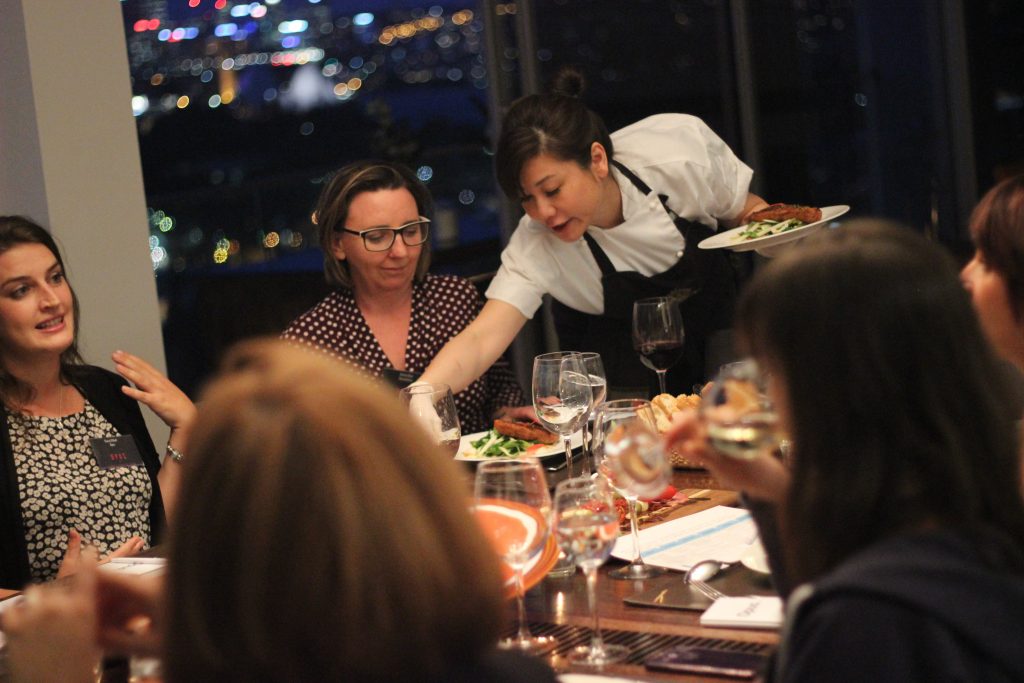 Don't limit yourself by the need to plan ahead and be boxed in by a pre-set menu – hiring a private home chef will give you the freedom of living life spontaneously and creating a menu that matches your event, tastes, and guest list. From grazing tables to canapés, multi-course fine dining meals or delicious BBQs, your personal chef will design each and every morsel to be just the way you like. So feel free to plan those parties and know that you have a great team of creative, talented chefs just a couple of clicks away!
Your private chef will go anywhere, anytime
Rooftop parties, yacht parties, beach picnics, bush dinners… whatever your imagination can conceive, your personal chef will be there and ready to deliver a mouth-watering feast for you and your guests. Yes, a kitchen is handy, but our personal chefs have access to an arsenal of equipment and outdoor cooking tools that allow them to create magical dining experiences from anywhere and everywhere.
So if you want to enjoy freshly made Moroccan food on the beach, you can. If you want casual Japanese cuisine on your boat, it's yours. Or if you want a magnificent degustation under fairy lights in your garden, your chef will make it happen. You dream it, we create it.
Completely customised dining tweaked just the way you like it
Imagine walking into Sydney's fine dining restaurants and asking for the menu to be tweaked to match your tastes and preferences. That's the freedom you get when you hire a personal chef. Your New Year's menu will be completely customised to your brief: including your choice of ingredients, cuisine, dietary requirements, event theme, and more. In the lead-up to your event, you can collaborate with your chef to craft a menu that perfectly combines your tastes and ideas with your chef's own creativity and talents. Now that's what we call a luxury.
More than 10,000 customers a year who keep coming back for more
Join our 10,000+ strong team of customers each year who are impressed by the high quality standard of food, presentation, and service that each of our chefs and waitstaff bring to your event. There's a reason why our customers can't get enough – each and every experience we cater is so different, depending on the private chef you choose to hire and the kind of food you want on your menu. There's no limit to the experiences and combinations you can try, so every experience is refreshingly different and just as exciting as the first time your personal chef set foot in the door.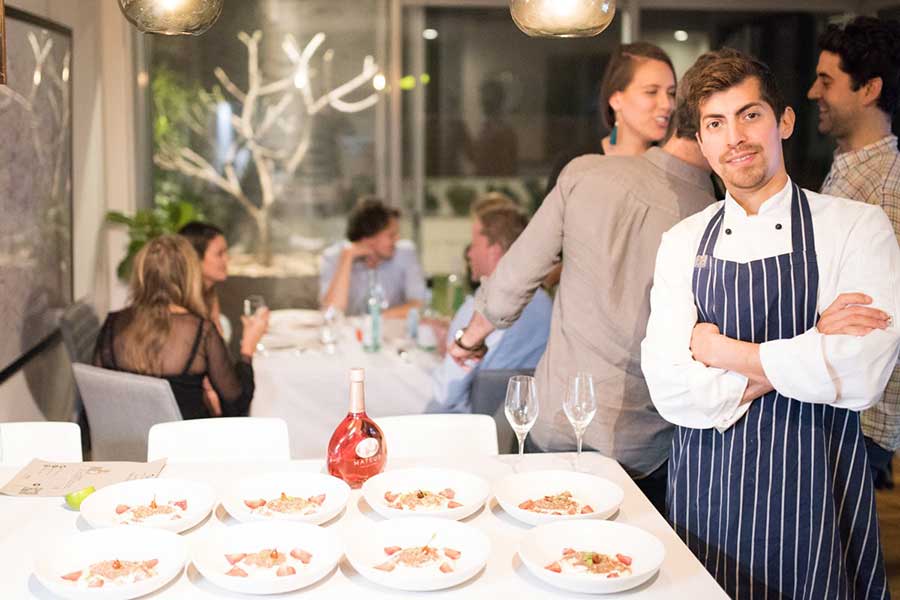 Satisfaction money-back guarantee
If it all sounds too good to be true, feel free to hedge your bets. CHEFIN stands by the incredible talent and professionalism of our personal chefs, and we offer a satisfaction money-back guarantee for every event we cater. If your food wasn't up to standard, or you find yourself less than satisfied, get in touch with our team and we'll refund your money back. That's how confident we are in the exceptionalism of each and every meal served by our personal chefs.
An effortless, 2-minute booking process
In just two minutes, you could have all of the details of your New Year's Eve taken care of. From marvellous food to professional waitstaff, extraordinary drinks, and even equipment hire, you won't have to stress about organising and managing your event. Offload the responsibility and let us look after every detail of your New Year's blowout. Your only job will be to have fun.
Click here to view our packages and book the New Year's Eve catering of your dreams. Looking for something different and bespoke? Get in touch with our team and let's chat about your ideas.