If you haven't had the time of enjoying a private chef experience before, you might have a few burning questions you want to ask before you dive in and hire one. Maybe how much does it cost hiring a private chef? Or what even is a private chef, anyway?
We created this ultimate guide to things you want to know about hiring a private chef so that we could answer all of those questions you might be too busy to ask.
What is a private chef?
What makes a private chef different from a caterer? Can anyone become a private chef? This is a question we get asked a lot here at CHEFIN. To put it simply, private chefs are masters at their craft. They are chefs who have reached a high level of culinary experience, usually having worked at least 12 or more years in commercial kitchens. Through their varied experience, private chefs would have accumulated numerous insights and refined their skills and creativity as a chef.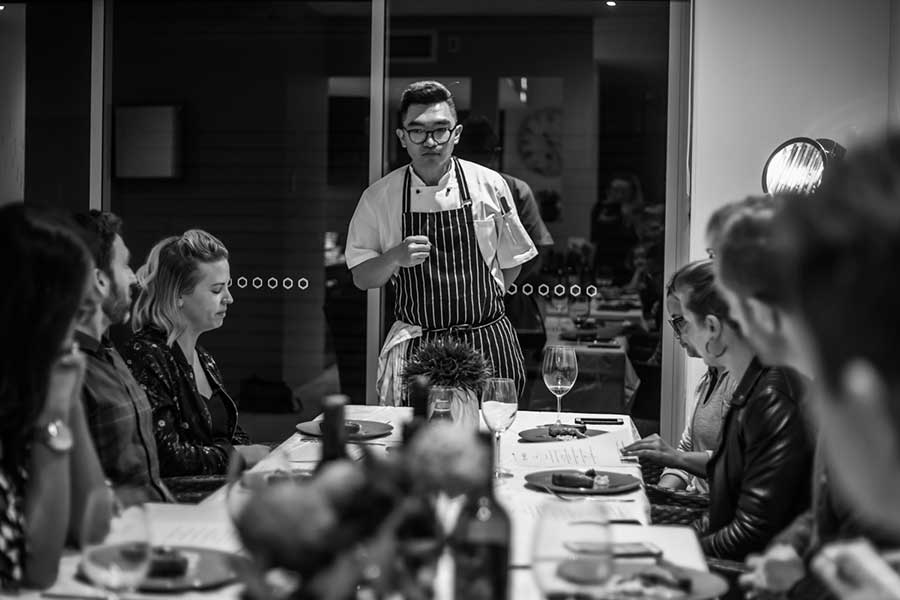 Some chefs decides to transition into becoming a full-time private chef when they start to desire having more freedom in what they cook and when. They want to express themselves freely and be creative with the dishes they create – all while maintaining a healthy work life balance that simply doesn't exist when you run your own restaurant. Full-time private chefs are usually at the stage of their careers where they want to focus on the dishes they create as well as the diners they serve.
80% of CHEFIN private chefs are part-time private chefs. Chef like them still keeps working elsewhere either in fine dining restaurants and hotels as executive chef or executive sous chef. It keeps their skill and experiences sharp and updated. Working casually (usually 3-4 times a month) as a private chef not only just makes them extra income, but also gives them the joy to go back to their passion for food, enjoyment of a nice conversation with the guests and the freedom of creating their favourite dishes.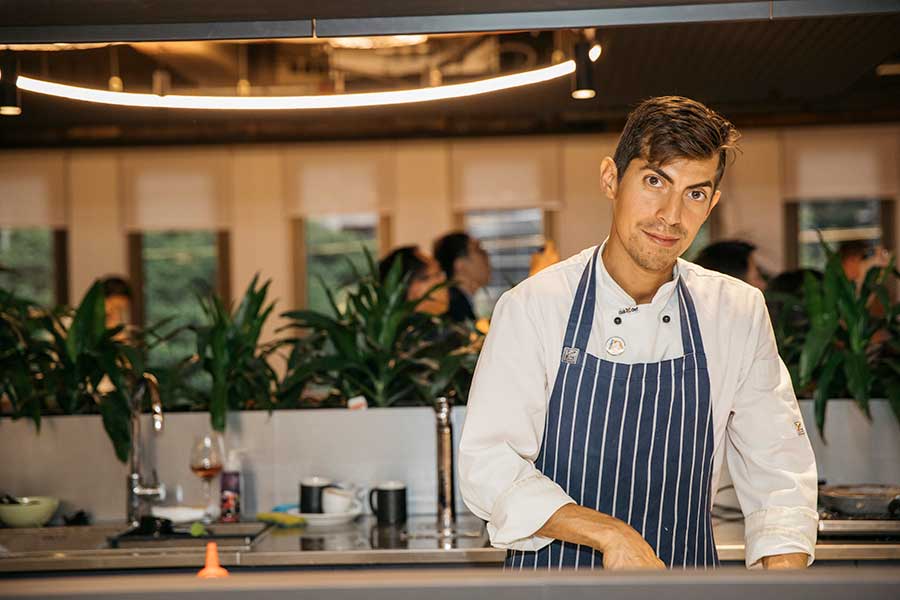 Platforms like CHEFIN give private chefs the opportunity to focus on making great food instead of running a business, giving them the customers and the tools they need so they can do what they do best. (Side note: are you a private chef looking for work? We'd love to hear from you).
How much does a private chef cost for one night?
Hiring a private chef is not cheap, but then again, all truly luxurious experiences come at a price. In Australia, private chefs are paid an hourly rate that could range from $50 to $100, depending on the experience level of the chef. Naturally, a Michelin-trained or Hats-trained chef will cost more than a chef who's at the beginning of their private chef career.
How long does it take for a private chef to create a meal?
A private dinner for 10 people will usually take a private chef about 12 hours of work in total, including shopping, prepping, cooking, and cleaning. From the moment a private chef receives a job, they will start working. First there's reading the brief, understanding your needs, budget, and the number of guests. With that, the chef will start to design a menu that satisfies your requirements and dietary needs.
Then there's shopping, which can take a long time as private chefs will source the best produce from different merchants for the highest quality ingredients. After that, there's the prepping, travelling to your location, cooking, and then cleaning. Private chefs are busy working round the clock to deliver the exceptional meals you deserve!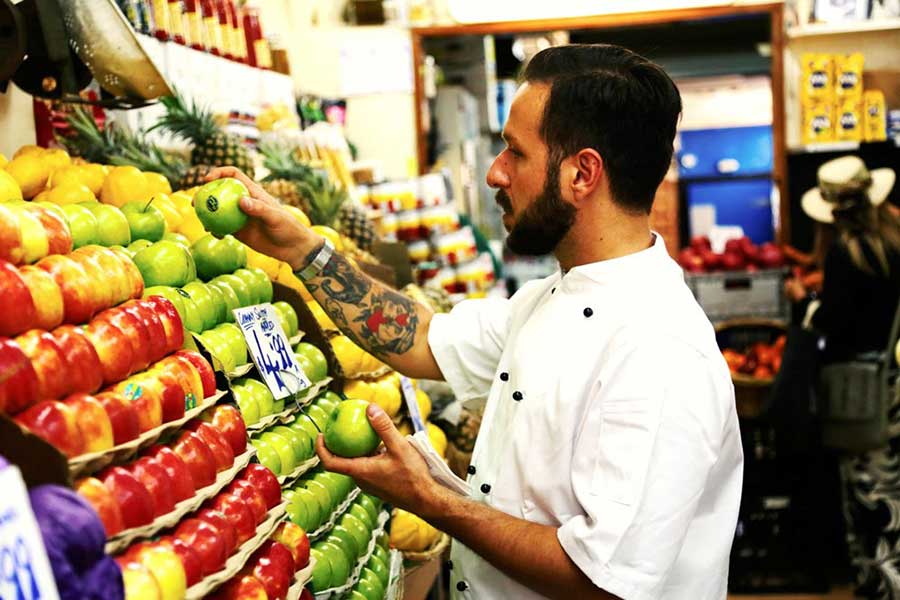 Who are CHEFIN's private chefs and how do you vet them?
We are proud to have a strong and diverse community of private chefs who come from all around the world and represent numerous cuisines and specialties. Our chefs are all extremely talented and experienced individuals who go through a rigorous trial and testing before being accepted into our community.
Each of our private chefs is united by these 5 principles, which are of utmost importance to the CHEFIN team:
Commitment to quality – The most important thing for our chefs is devotion to high quality. This encompasses everything from selecting the best ingredients to impeccably presenting each dish.
Mastery of flavour profiles & cooking techniques – With mastery of the art of cooking comes the ability to adjust and adapt dishes to different ingredients and dietary requirements, without compromising on flavour or quality.
Unique personalities – We love how different each of our chefs are, and our clients love it too. We want their individuality to shine in their food and the way they host their events. Get to know our chefs by clicking on this link.
Sensational food – Our private chefs don't just create ordinary food, they create sensational food that is unforgettable. Each bite is a moment to be savoured, and you're left wanting more and more…
Consistency – We make sure that our private chefs are able to deliver to the same standard time and time again.
Who are CHEFIN's chefs?
You can get to know our chefs and their cuisines by reading through our chef's profiles. For now, here's a little 'taste'…
Chef Rob Holl spent the first 8 years of his cheffing career cooking in Michelin starred restaurants in London – he even spent a few years working under the iconic Gordon Ramsay! After London, he took his work abroad to Japan and Copenhagen before settling in Sydney, where he spent time cooking at three hatted Momofuku, Gastro Park, and Est. restaurants. He now enjoys being a private chef, cooking for clients across Australia in their homes and on their superyachts.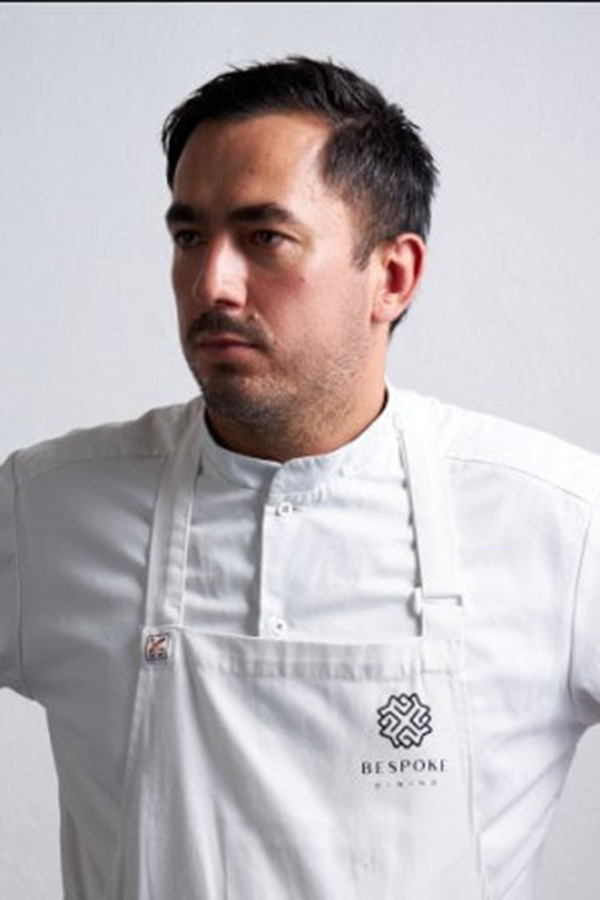 Chef Sean Loke is enthusiastic about creating high end Japanese fusion cuisine. His culinary career began in 2006 when he studied commercial cookery and went on to train in Nobu amongst other great Japanese restaurants in Perth. From there, he began to form his own personal style, combining Japanese flavours with creative modern techniques to create a unique Japanese fusion cuisine that's distinctly individual. Chef Sean loves to make the most of his creativity by specially designing his menus to cater to your desired experience.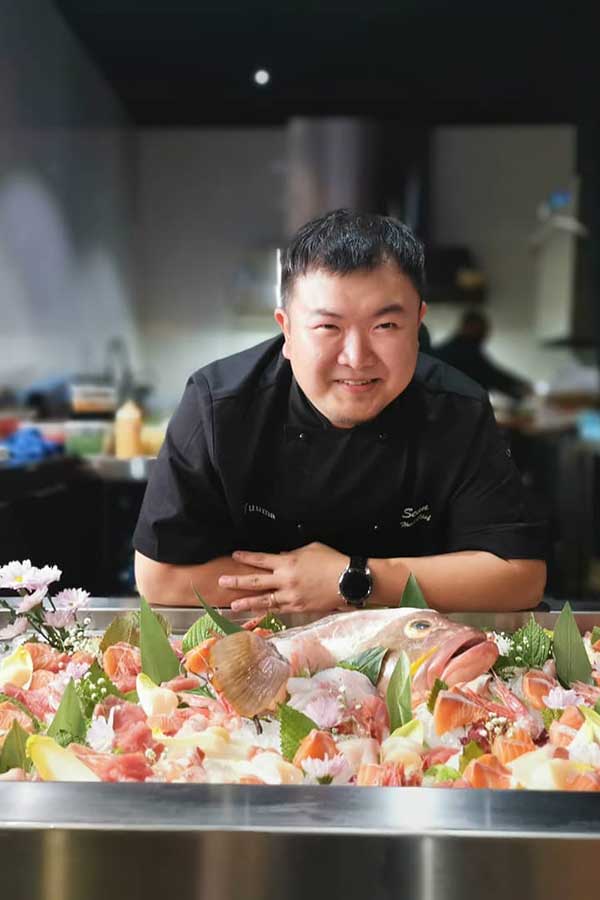 Chef Erik is a classically trained French chef who has pretty much done it all. He has spent time working in Michelin starred restaurants, opened his own restaurants, and travelled to world-famous culinary destinations to hone his craft. Although Chef Erik is a master of creating high end French dining experiences, he is also an innovative and creative chef who can create unique dining experiences that draw from his decades of experience cooking around the world.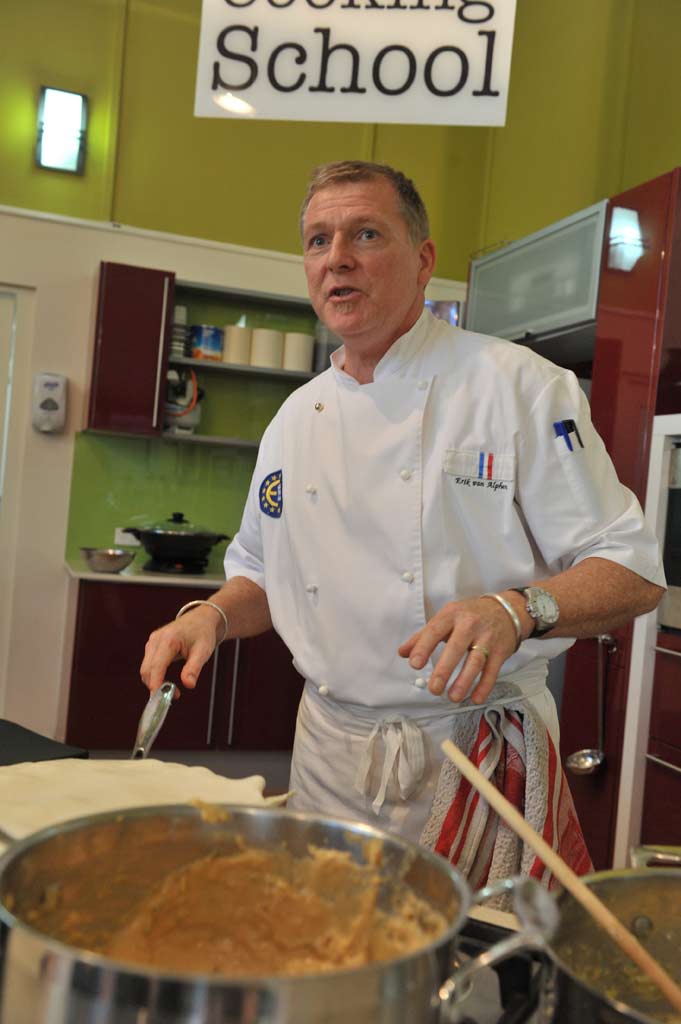 … Still have a question? Feel free to reach out to our team and we'll answer it for you and add it here too!
Treat yourself to a taste of luxury and book one of our private chefs for your dinner party, birthday, wedding, or any event of your choosing. After your first private chef experience, you'll know what all the fuss is about and you'll never want to dine differently. Click here to read through our chef's profiles or click here to make a booking.