Planning a hens, hun? It might sound like it's all fun and games (and it kind of is), but there's a lot of organisation that needs to be done to pull off an unforgettable hens night. This Hen Party checklist will help make sure you get the hen party started the right way, to pull off the ultimate pre-wedding bash that will end with the bride crying tears of joy and love.
3 – 4 months before hen party…
Let's hope you're not reading this the week before the big bash. Here's what you should sort out when you're a couple of months from the big day. If you are looking at this Hen Party Checklist around this time, perfect! You've got enough time to make an amazing experience.
1. Speak to the bride
It's her party and she'll get what she wants! Ask the following questions:
The theme. Will it be naughty, relaxing, boozy, wild, adventurous…? A late night or tucked into bed early?
Where's the party? Some brides are aching to get out of the city for their hens. Others can't be bothered to leave the local area.
Who'll be there? The extended girl group, or just a few of the nearest and dearest?
How much involvement would she like? Some brides want to be in on the planning process throughout. Others don't want to hear a damn thing until the day of the event!
2. Meet the hens
Once you've prepped a guest list with the bride, meet the hens and have an initial brainstorm session. Start making a vague plan on venues, locations, themes, and work out a little schedule for the coming months. If you can, select a few hens to be your co-planners for the next few months. This'll stop you from taking on all the stress!
3. Start your group chat
This should be done ASAP! Start a Whatsapp or Facebook group chat with your fellow hens. If you want to avoid trying to organise real-life meetings (which are impossible!) this is your best bet for getting things done.
4. Book now!
Venues get snapped up quickly. If you've already got an idea at this stage of where you'd like to host the hen party, book away! That's one major aspect of your planning sorted.
5. Set up your nerdy spreadsheet
If you want to avoid feeling like you've lost control, you're gonna want a spreadsheet. Chuck in the names of all your hens party invitees, due payments, individual prices, confirmed bookings, etc.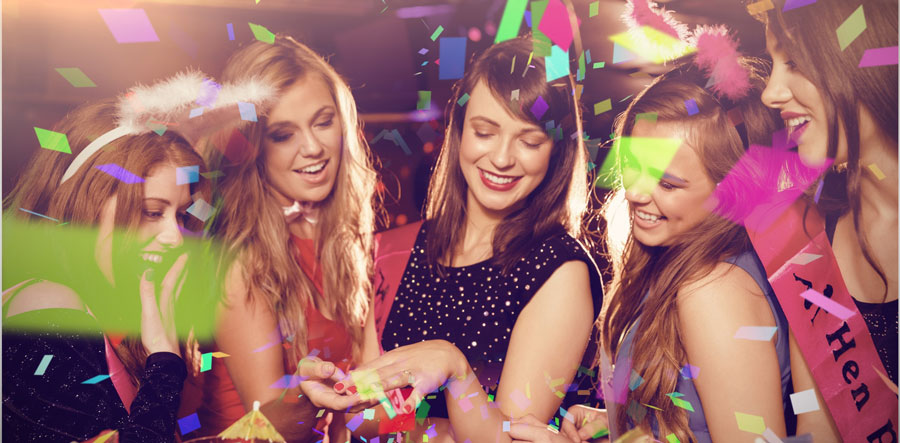 2 months before…
Generally, busy people's calendars will start filling up two months beforehand, so this is when you want to finalise all the planning details.
1. Get final payments – Collect payments for the venue, chefs, activities and anything else that has already been booked at this stage. Not fun but important!
2. Send formal invites – Send out formal invites and ask for RSVPs, ticking them off in your spreadsheet as you go along.
3. Buy personalised gear – If you're throwing the kind of hens with personalised t-shirts, sashes, etc., this is the time to order and receive your stuff! Sure it's a little early, but better early than stressed!
One month before…
1. Organise transport
Will you guys be catching a maxi taxi out to the city? Hiring a limo? Figure it out now, and book it in.
2. Plan some games
Avoid awkward lulls and silences, and get your hen party games sorted now. Look online for ideas if you're stumped!
The week of…
1. Shop for treats
If there are pre-drinks, go shop for your nibbles and booze now. Ask the other hens what they'd like, and deliver. Protip: bring in a personal chef and everyone's happy.
2. Party bags!
All your penis-themed lollies, glow sticks, and silly stuff goes here.
3. Confirm it all
Confirm transport, attendance, venue, every single thing!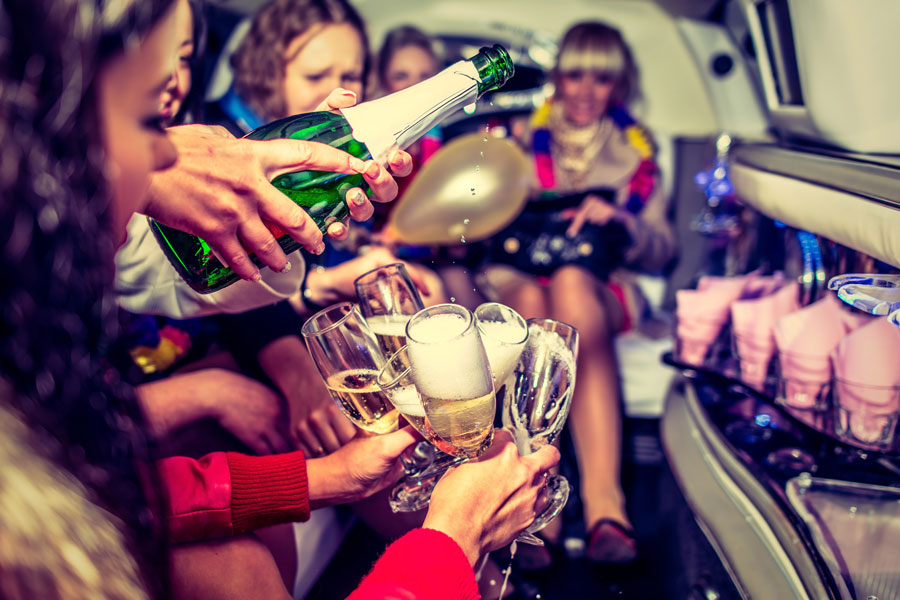 The night before…
1. Photos
Whoever is in charge of taking photos should make sure they've got plenty of space on their phone/camera!
2. Decorations
Decorate the room or venue as to your chosen theme. Don't leave this for the actual night of, it sounds easy and fast, but it's quite time-consuming.
3. Debrief the bride
If she's been in the dark this whole time, give her a quick lowdown on what to expect.
Hope you see this Hen Party Checklist helpful for your planning. Need more help or information about choosing the best dining style for your HEN PARTY? Get in touch with us today for advice and an obligation-free quote.