Event Planning Checklist – start planning your event with our checklist. We divided event planning activities for several stages:
planning your event
preparing your event
day before the event
one hour before the event
during the event
after the event
Whether you're a seasoned event planner or not quite sure where to start, an event planning checklist will always be your best friend when planning a private or corporate event. It's all too easy to overlook the small things when planning an event, and a checklist will ensure everything is under control at all times – so you can stress less.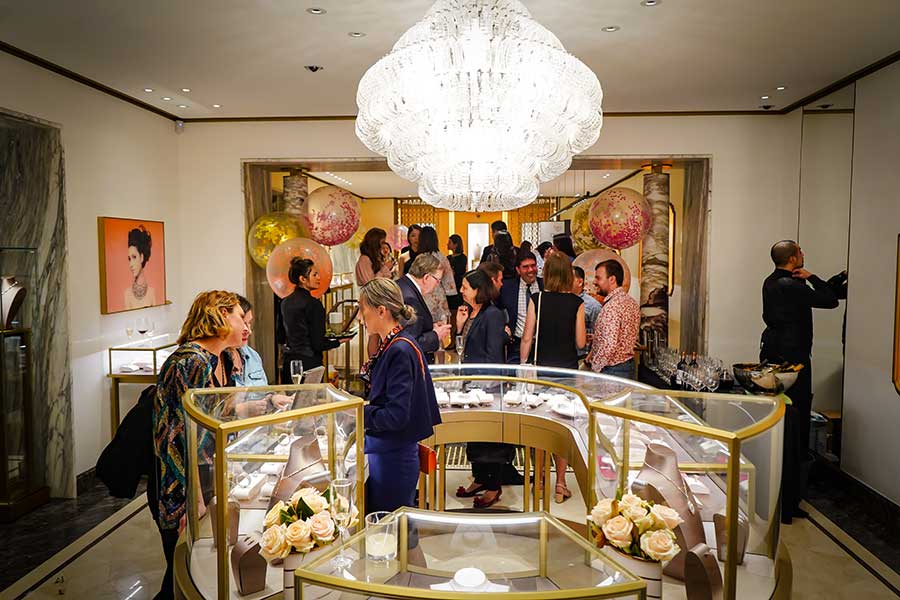 Here at CHEFIN we've organised and catered for countless events, and we know the ins and outs of every bit of the process. We've created this checklist as an easy way for you to manage and plan your event, from beginning to end.
How to use the event planning checklist
he last thing you need when planning an event is a difficult checklist that makes things even more confusing. Our checklist is simple and easy to use. Divided into three sections (before the event, during the event, and after the event), the checklist covers every necessary task that needs to be performed.
Print out the checklist and have a good look at all the different sections before beginning to plan your event. You can highlight each task depending on priority (e.g. high priority tasks pink, low priority yellow), and then cross them off as you go along.
We've included a handy guide here summarising each step, with the event planning checklist in ready-to-print form at the end.
Before the Event
1. Planning your event
When planning your event, you want to first consider a theme. If you don't have or need a theme, consider a colour palette. If you plan on using an event decorator, this is the time to find and secure a decorating service.
Consider the time of day your event will take place, guest list, VIPs, and whether you will need an MC. If so, find and contact someone appropriate, working out times and prices beforehand.
If you will need to hire a venue, consider your budget. If you plan on serving food at your event, consider your food budget and find a good catering service.
2. Preparing your event
Now it's time to prepare for the event. Consider your dress code, secure the venue, and send out invitations to all guests notifying them of the time, location, theme, etc. Be sure to ask about any dietary requirements. Work out a suitable food and beverage menu with your caterer, and agree on who will be providing glassware.
Find loading dock/parking instructions and ensure there's enough seating and tables for all your guests. Consider whether you want music and photography, and find a suitable DJ/photographer for your event if required.
3. A day before the event
Send a reminder to all your guests, confirm all details with your venue, staff, photographers/DJs, caterers, etc. Check that the venue kitchen is suitable for your caterers, and be sure to leave space in the fridge!
Have your venue fully decorated and ready to go by the end of the day. Put up all necessary seating and signage, and if there will be kids at the event, consider entertainment, toys, and snacks.
4. One hour before the event
Check that the caterer has arrived and food is under control. Make sure that reception is ready to greet guests, and test the microphone and speakers to ensure they're working.
Look over all facilities, including emergency exits, bathrooms, lifts, lights, and so on, and contact the venue manager for information on emergency procedures. Finally, make sure all staff is in position and ready to go.
5. During the event
Meet and greet your guests, introduce them, allow them to network. Liaise with waitstaff to ensure food is equally distributed to all guests in the room, and rubbish/plates are put away promptly.
Organise to have someone at the back of the room to keep the audience quiet during speaking. If you see any guests who are alone or look shy, approach them and make them feel welcome.
After the event
6. After the event checks
Check the venue for any belongings left behind, and make sure the caterer cleans up after themselves. Send a follow-up email to your guests thanking them for attending, and include a call-to-action. Get photos/videos from your photographer and share with guests.
Too much hassle finding and dealing with caterers? Contact us! No event is too big or small, and with tonnes of experience in event catering, our process is easy. So you can have one less thing to worry about for your event.
Download event planning checklist: The-Ultimate-Event-Planning-Checklist
Need more help or information on choosing the best dining style for your corporate catering event? Get in touch with us today for advice and an obligation-free quote.