It's no secret that fine dining has been on the decline in recent years. The high cost of maintaining a restaurant, coupled with the ever-changing tastes of the public, have led to many establishments closing their doors for good. "The World's Best Restaurant" Noma is closing as Chef René Redzepi said because its model is "no longer sustainable".
Already expensive on costs, the inflationary trend we're experiencing has a compounding effect on all aspects of their business: personnel salaries, restaurant overhead, and suppliers…
Is fine dining, as we know it, dwindling to extinction? To better answer this question, we need to delve into the root of why diners love fine dining experiences.
Why Do People Love Fine Dining?
Fine dining in the past is a luxurious experience that has been enjoyed by many for centuries. Dining at an upscale restaurant is about more than just the food; it's about creating a heightened atmosphere of enjoyment, beauty and relaxation. People love fine dining because it provides them with an opportunity to enjoy a range of exquisitely prepared dishes in an elegant setting, surrounded by other diners who share the same appreciation for exceptional food and atmosphere.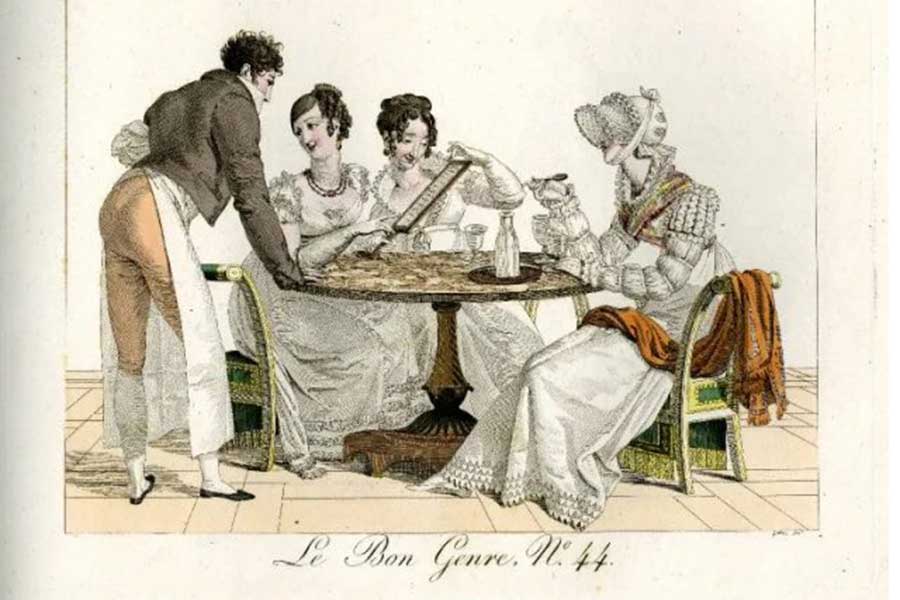 At a fine dining restaurant, each dish is made with skill and presented with care and artistry, providing diners with an experience they won't soon forget. Alongside delicious courses, people also appreciate being served by knowledgeable wait staff who can help guide them through their meal. With all these elements combined, it's no wonder why people love fine dining!
Changes in People's Dining Habits
People's approach to dining has changed significantly in recent years. Whereas fine dining establishments were once the only option for a night out with friends or family, diners now often prefer casual restaurants that offer a more relaxed atmosphere.
Moreover, the effects of the global pandemic have been far-reaching, even extending to how people gather for meals. Social distancing and other safety measures have made traditional dining out more difficult and less desirable. As a result, many are recognizing that the safest and most luxurious venue for a meal is their own home. The idea that this is the ideal setting for enjoying quality time with friends or family has never been clearer. Dine-in is the New Black.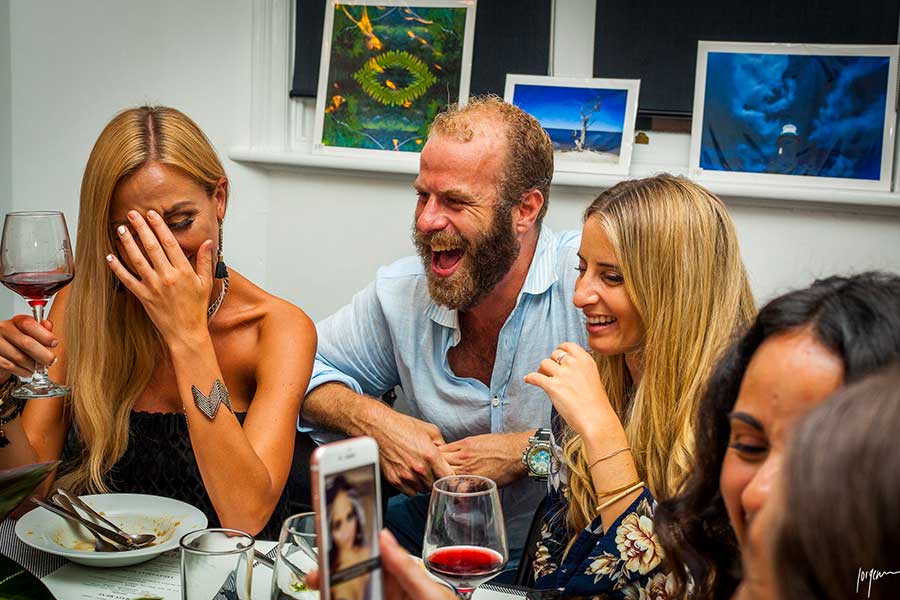 The Rise of Private Chefs
In light of changing preferences among diners, the popularity of hiring private chefs has been on the rise. Increasingly, people are looking for a restaurant-quality dining experience in their own home. Private chefs provide an exclusive, personalized touch to a meal that can make it feel like a special occasion. Not only do they have access to unique ingredients and recipes, they also possess the knowledge and skills necessary to ensure that every meal is executed perfectly with great attention to detail. With the help of a private chef, diners can enjoy the experience of eating out without ever leaving their home.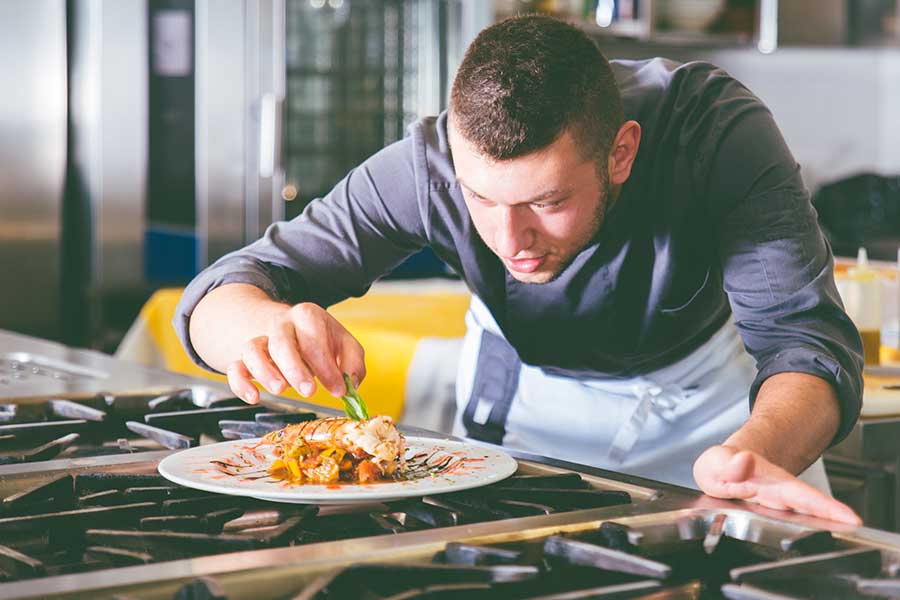 Hiring a private chef is not just a way to enjoy tasty meals; it is also an opportunity to interact with the chef as an artist. Guests have the chance to ask questions about how the dish was made, which ingredients were used and the techniques involved in creating it. By getting a more in-depth understanding of their craft, diners can gain greater appreciation for the artistry of their meal and the skill and creativity behind it. Private chefs take great pride in providing guests with an unforgettable dining experience and will happily answer any questions or provide insight into their process, making each experience truly unique.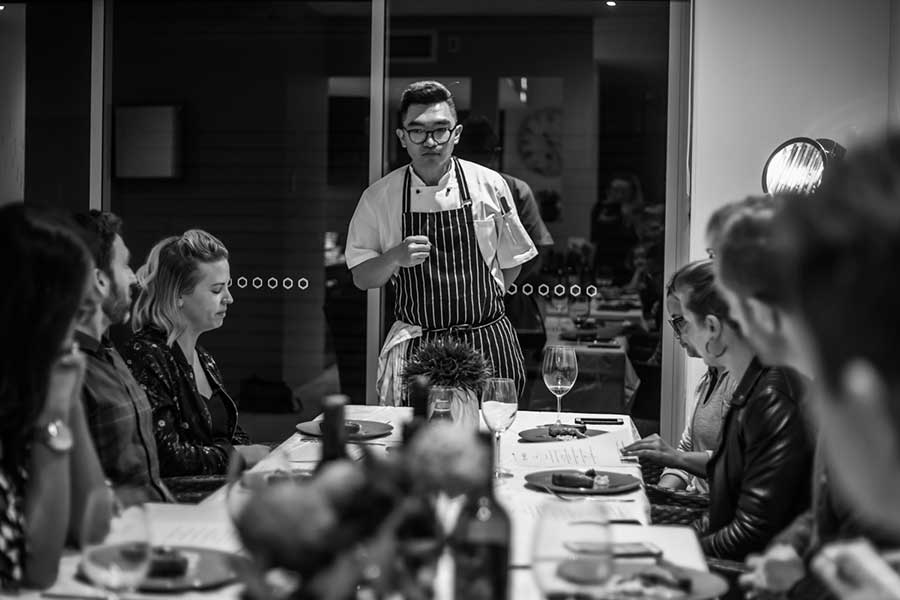 Dine At Home With a Private Chef
Welcome to CHEFIN, the go-to platform for private chefs. At CHEFIN, we guarantee you an unforgettable culinary experience or your money back. Our extensive network of prestigious chefs and our sophisticated screening process ensures that you get only the best in terms of ingredients, service quality and customer satisfaction. Every chef is carefully selected to meet our strict quality standards, ensuring that each dish created is crafted with premium ingredients and health, environment and social impact in mind. With a $20 million public liability insurance providing added security and a concierge service available 24/7, CHEFIN offers complete peace of mind while enjoying dine at home with one of our experienced private chefs.