Feeling impatient? Read through this article to the end and you'll find something special for you from the CHEFIN team 🙂
CHEFIN has been announced as a finalist in the 2018 Savour Australia Restaurant & Catering Hostplus Awards for Excellence.
The nationally recognised awards are independently judged and reward 'exceptional service and culinary talent across Australia'.
2018 Savour Australia Awards for Excellence
This year has been a big one for the CHEFIN team, who are continuously working on growing their brand while delivering unique culinary experiences to events across Sydney. Making it to the final round of the 2018 Savour Australia Awards for Excellence demonstrates that the team is heading in the right direction, and receiving recognition for their passionate dedication to creating and sharing good food.
The Savour Australia Restaurant & Catering Awards for Excellence will be held in each Australian state, engaging those who operate in both regional and metropolitan areas. The winners will be announced at a number of industry gala dinners held throughout the country, where the outstanding achievements of restaurants and caterers will be celebrated.
CHEFIN isn't just a catering company.
Specialising in tailored social dining experiences and reintroducing the chef as part of the food journey, the company is disrupting traditional food provision with lots of life, energy, and collective enjoyment. The team is passionate about food and shared experiences, and this comes through clearly in their catering. They've made it easy to connect people with private chefs so that delicious food is no longer an elusive, faraway concept.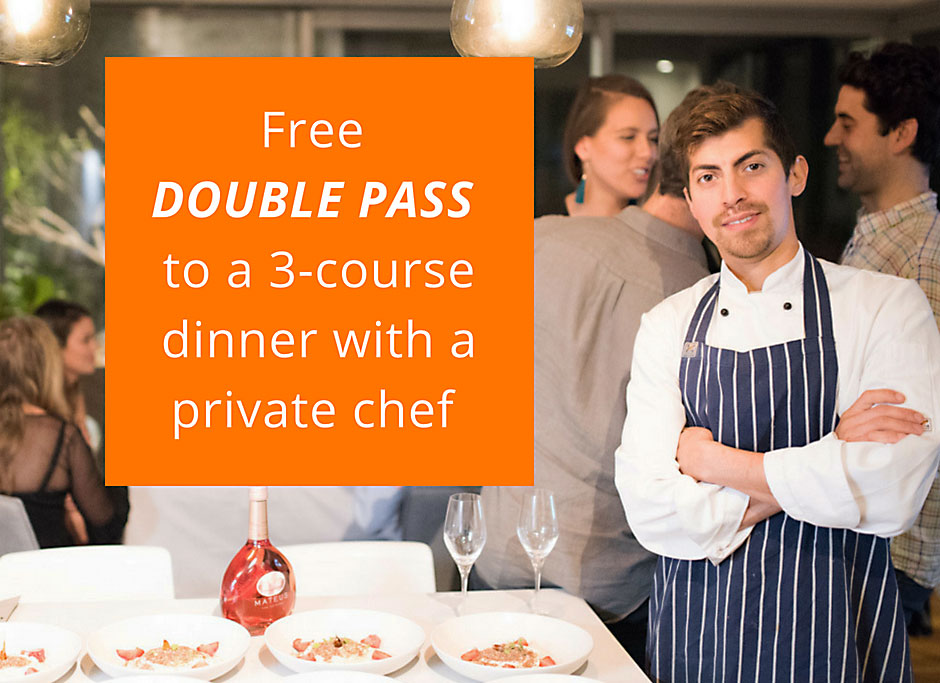 The CHEFIN team is all about creating community and sharing the good times…
The CHEFIN team is all about creating community and sharing the good times, so to celebrate making the finals, they're giving away a double pass to a tasty dinner cooked by a private chef. For the chance to tantalise your taste buds with an exclusive feast, you've gotta guess the Top 5 cuisines CHEFIN customers ask for the most. Chinese? Mexican? Japanese? Have a guess and you could be dining your favourite cuisine…