The holy month of Ramadan is celebrated by Muslims all over the globe and is marked by a fast from sunrise to sunset. During these hours, people abstain from eating as well as drinking – including water – with the aim of reconnecting to their spirituality. Most Muslims wake before dawn to eat suhoor, a heavy and nourishing breakfast that will provide enough energy to keep them going throughout the day. After sunset, people come together for iftar, which usually encompasses hearty, meat-based dishes that are nutritious and filling. Desserts are a highlight, providing much needed sugar to keep the body feeling energised for the next day.
There are many reasons why you might like to partake in a fast this Ramadan. It is a fantastic way to cleanse and detoxify the body while also building resistance to temptation through withholding cravings for food. It's remarkable what fasting can do for your willpower and discipline. On top of that, abstaining from food and snacks throughout the day makes that sunset meal more exciting and delicious than any other food.
If you'd like to celebrate Ramadan or Eid with some traditional dishes, here are our favourite foods that are enjoyed all over the globe during this holy month.
When is Ramadan and Eid?
As Muslims follow a lunar calendar, Ramadan is observed at different times each year. This means that it sometimes falls on summer months, with longer days, and other times during winter, when fasting is easier and days are shorter. At the end of the month, Eid is celebrated on the new moon. This year, Ramadan is observed on April 12, for roughly a month depending on the moon cycle. Eid will fall on the new moon, with the exact date not known until closer to the time when the crescent moon is observed.
1. Lentil soup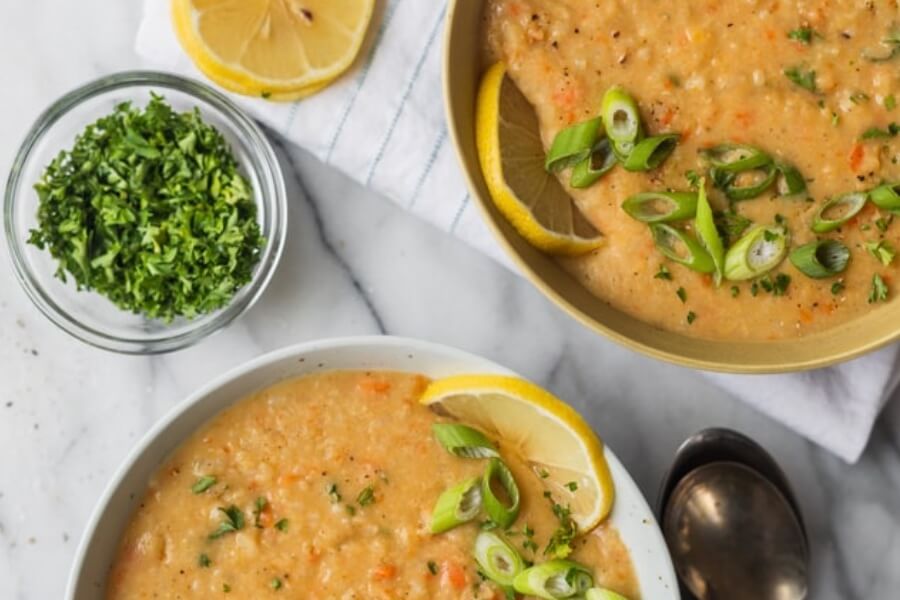 Many people break their fast with a hearty lentil soup. Light, nourishing, and easy-to-digest, this helps to slowly kickstart your digestion and avoid taxing it with something too heavy after many hours of fasting. It's important to avoid trying to rush to the main meal without an appetiser on Ramadan, as you may suffer indigestion. Take it easy and enjoy slowly easing yourself into the iftar meal.
Enjoy lentil soup made with split red lentils, which are easy to cook and break down in the body. Add vegetables and garnish with parsley if you like, and be sure to use lots of spices! Get the recipe for a traditional Lebanese lentil soup here.
2. Shish kebab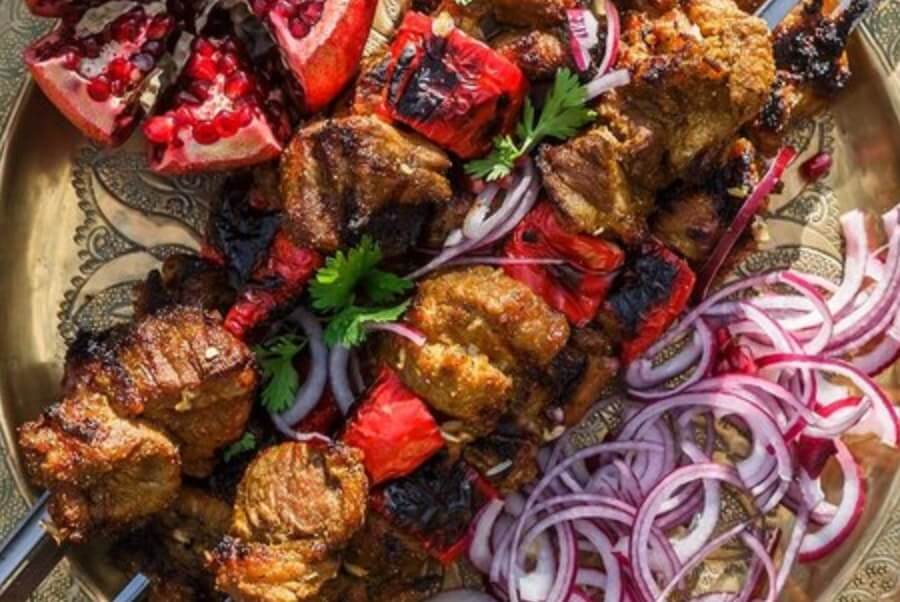 Almost every Muslim country enjoys some form of kebab, and this prized dish is enjoyed on Ramadan by people everywhere. Hearty, filling, and incredibly delicious, shish kebab will satisfy all of your cravings for the day. Meat, chicken, or lamb is up to you, but how good does this recipe look for a Turkish-style lamb kebab? Try making it yourself by following the recipe here.
3. Khoresh fesenjoon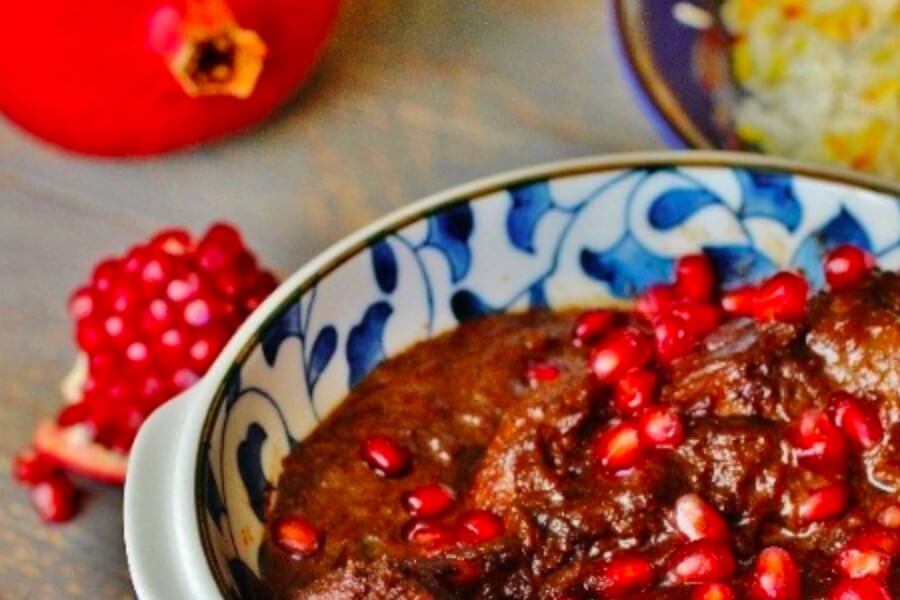 This is a very traditional Persian dish of chicken cooked in a rich pomegranate-walnut sauce… need we say more? Sweet, sticky, and tangy, this meal will make you forget that you spent the day fasting. It is incredibly hearty and satisfies all of your taste buds, with two major superfoods (walnuts and pomegranate) ensuring your body gets the nourishment it needs. Try this delicious meal following the recipe here.
4. Harira (chickpea & lentil soup)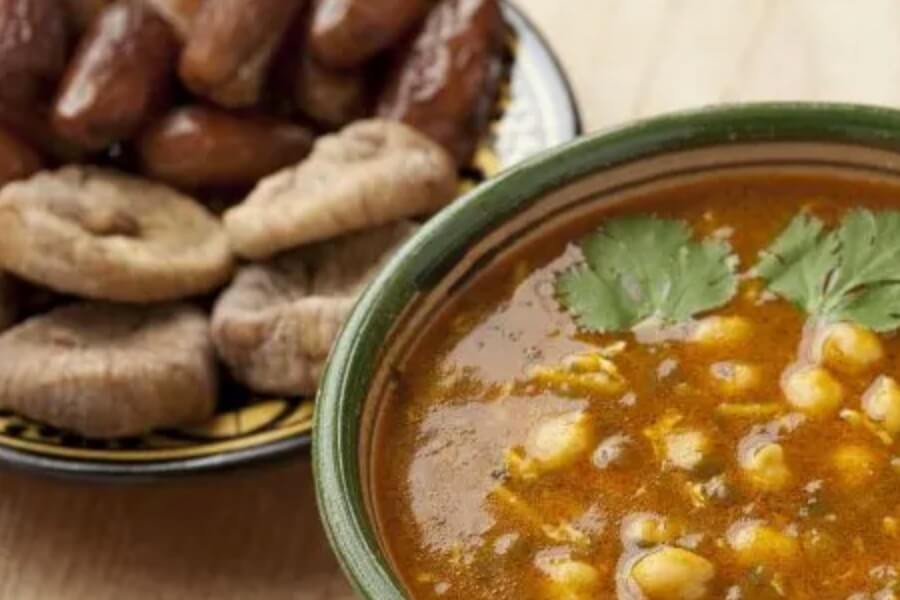 This is another great, light dish for breaking your fast before moving onto the main meal. Harira is traditionally enjoyed in Morocco and combines nutritious chickpeas and lentils with some meat and noodles or rice. The soup gets its name from the Arabic word for silk, and the texture is silky and creamy as it suggests. You can easily customise the recipe to be vegetarian, but get a traditional meat-based recipe here.
5. Afghan chicken palaw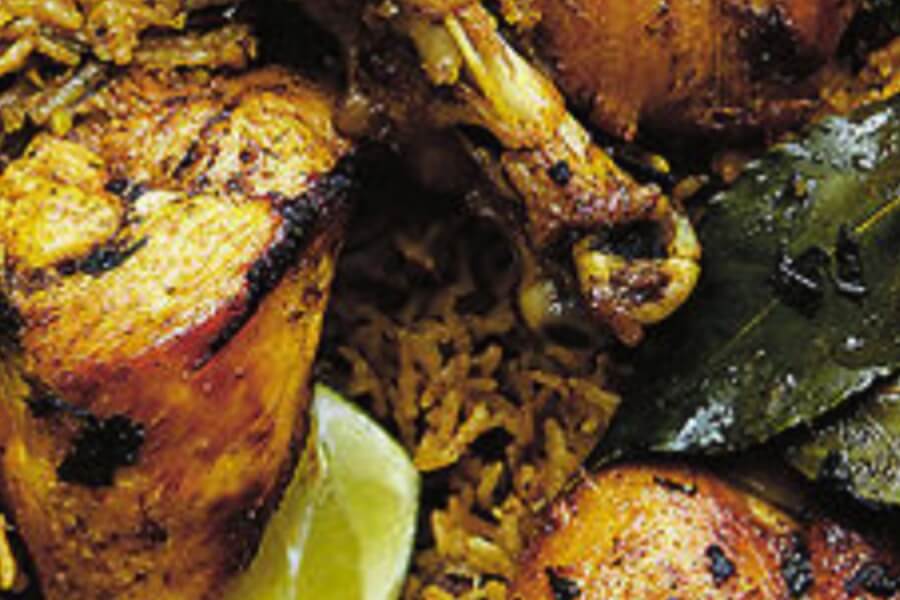 This is a delicious rice and chicken dish made with traditional Afghan and Persian spices, with the added twist of orange zest for extra flavour. This will be a favourite for anyone on the Ramadan table, kids and adults alike! Get the recipe here and try to make it for yourself.
6. Shamie kebabs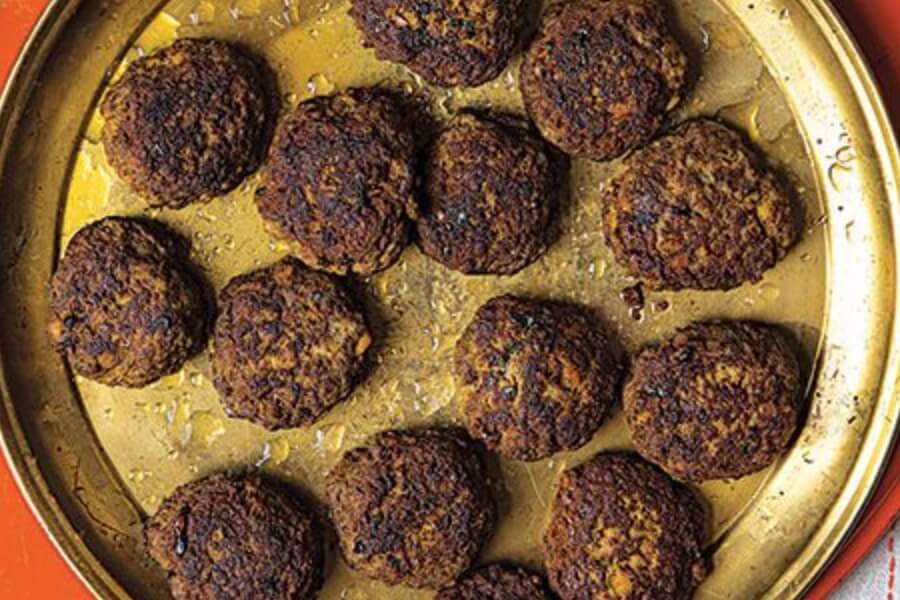 First we had shish kebabs, and now for shamie kebabs, a ground mince meat pattie (similar to koftes). These make a fantastic side dish on the iftar table, eaten with soups or stews, or wrapped up with a little bit of bread. Get the recipe for them here.
7. Tamarind-stuffed fish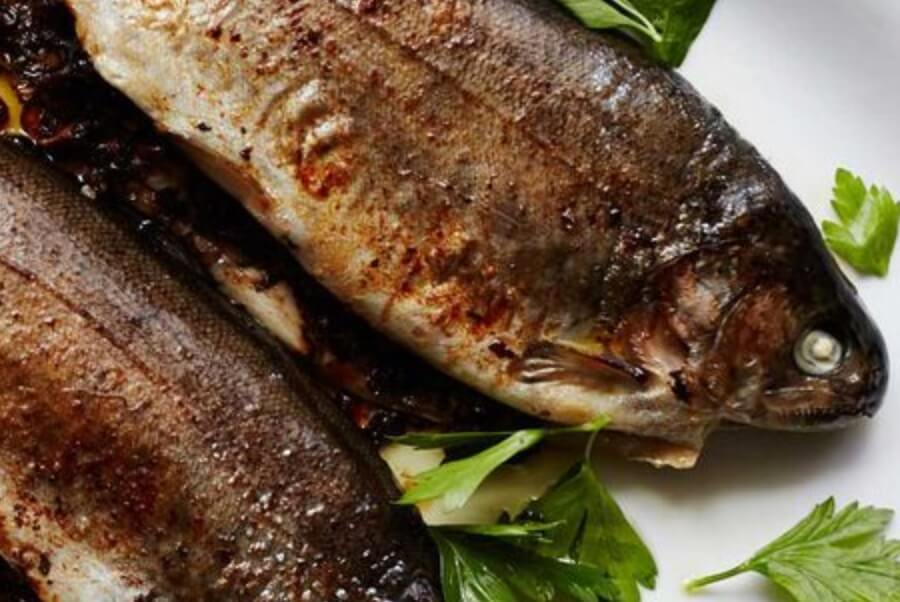 This is for those who want to get a little fancy this Ramadan. Perfect for dinner parties, this Persian tamarind-stuffed fish recipe will surely impress. Made with tangy tamarind and stuffed with nutritious barberries, this dish is traditionally served on Persian New Year but also makes an appearance on the Ramadan table. See the recipe and try to make it yourself.
8. Biryani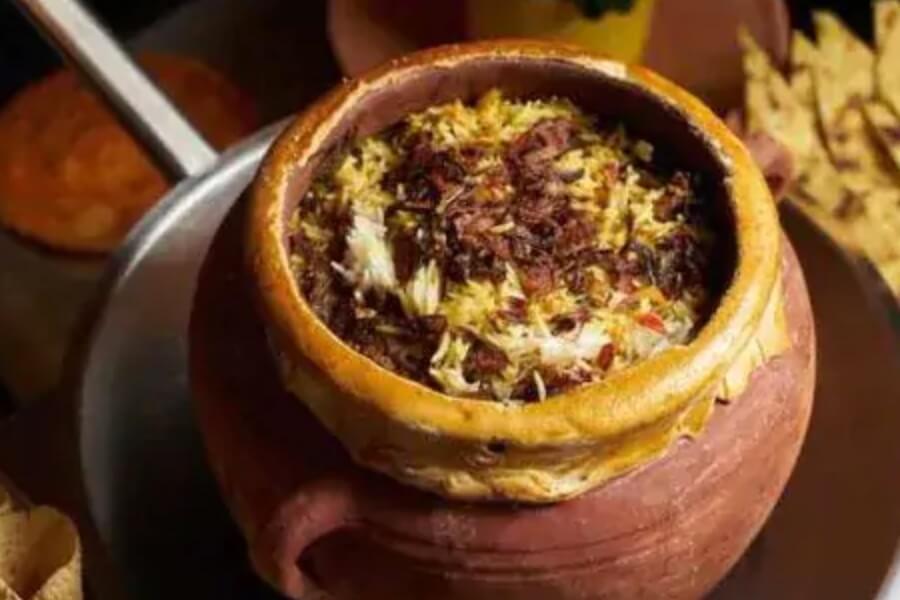 No celebration is complete without the presence of biryani at some point… loved both in South Asian and Middle Eastern cuisines, this aromatic dish is just heavenly. Well-spiced and easy to customise with your preferred vegetables and meats, biryani is traditionally served both in Ramadan and for Eid festivities. Get a recipe for traditional biryani here.
9. Musakhan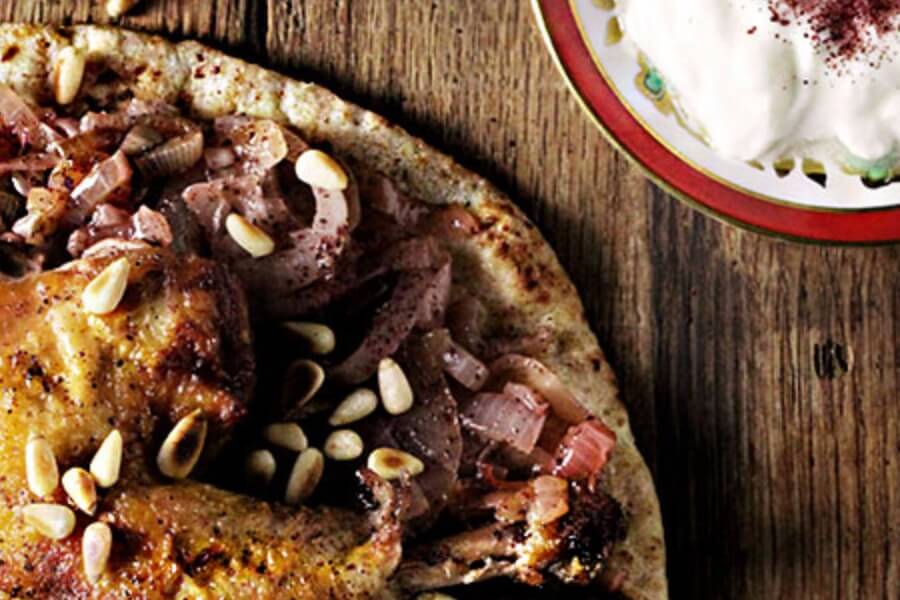 This is a traditional Palestinian dish that's hearty, filling, and oh-so-delicious. It's easy and fun to eat and loved by both kids and adults alike. Made with caramelised red onion, sumac, and soft, tender chicken wrapped in bread, this dish can be made in a variety of ways as long as the main ingredients are there. The flavour is like no other – try it for yourself with this recipe here!
10. Koucha, Tunisian lamb stew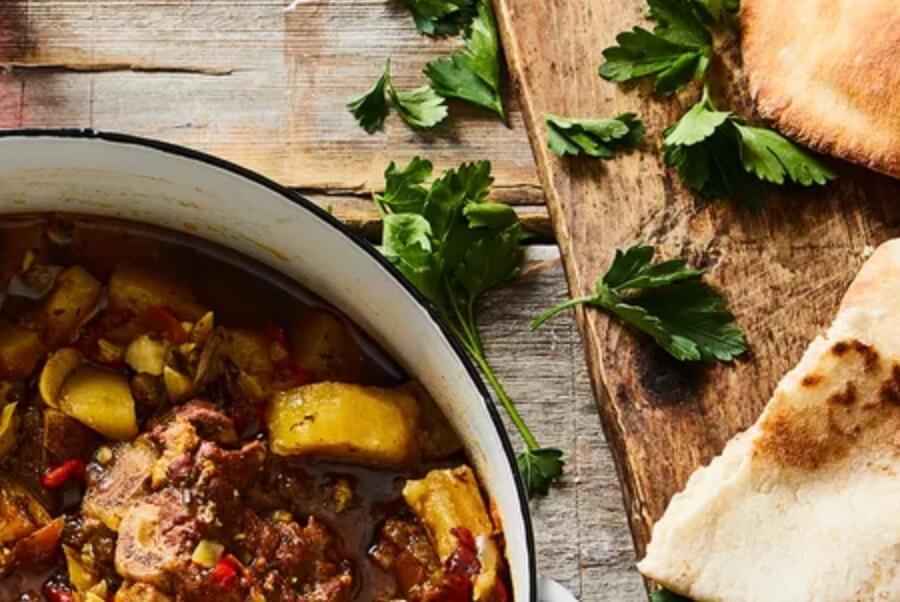 This dish can easily be prepared in a pressure cooker if you are short on time and energy after a day's fasting. Hearty and filling, the base is meat and potatoes in a stew that's flavoured with Ras el Hanout. Add chickpeas or lentils to make this dish even more nourishing and filling – try it at home with this recipe here.
11. Baklava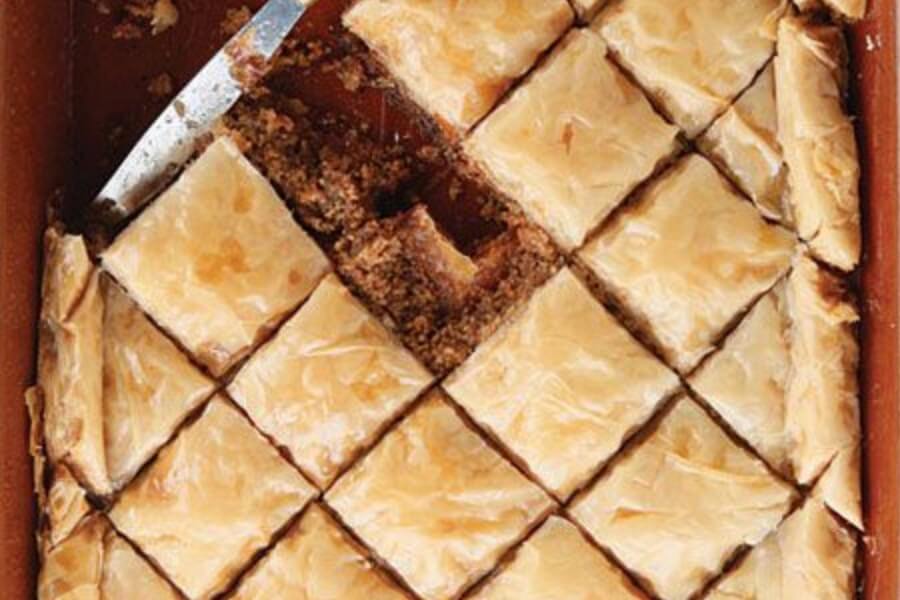 Any special occasion calls for this indulgent dessert! Popular all over the Middle East, baklava is one of the special desserts served in Ramadan and Eid, usually shared with guests and loved ones. With a crunchy filo outside and warm, nutty inside, you can customise the amount of sugar syrup and the nuts you use to make baklava just the way you like it. Here is one recipe you can follow.
12. Lgeimat, saffron fritters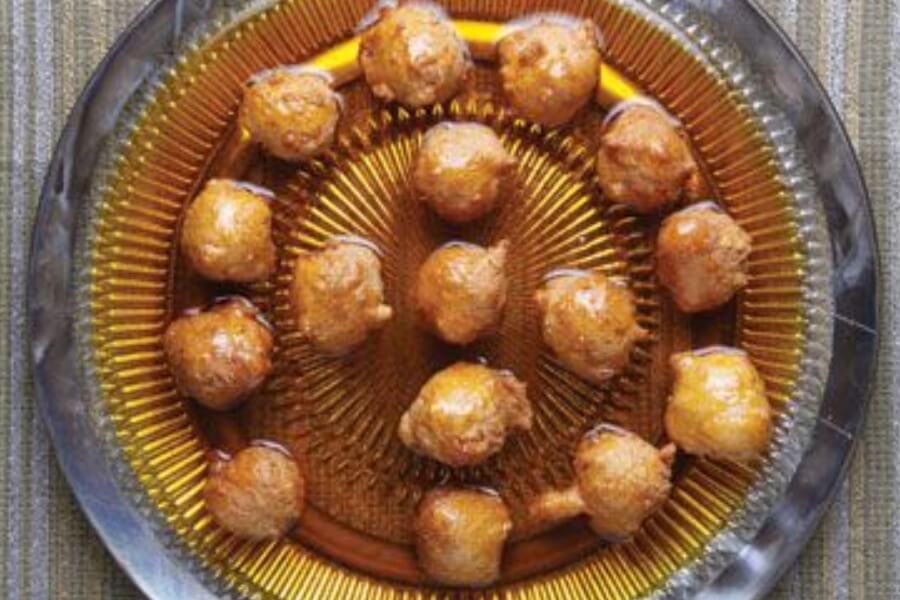 These are a popular Emirati dessert but some variation of these exist almost everywhere in the Muslim world. Fried balls of dough flavoured with saffron and drenched in sugar syrup, need we say more? These are crunchy on the outside and soft on the inside, and absolutely addictive. Enjoy them after iftar or serve them on Eid to put a smile on everyone's dial. Get the recipe here.
13. Phirni, rice pudding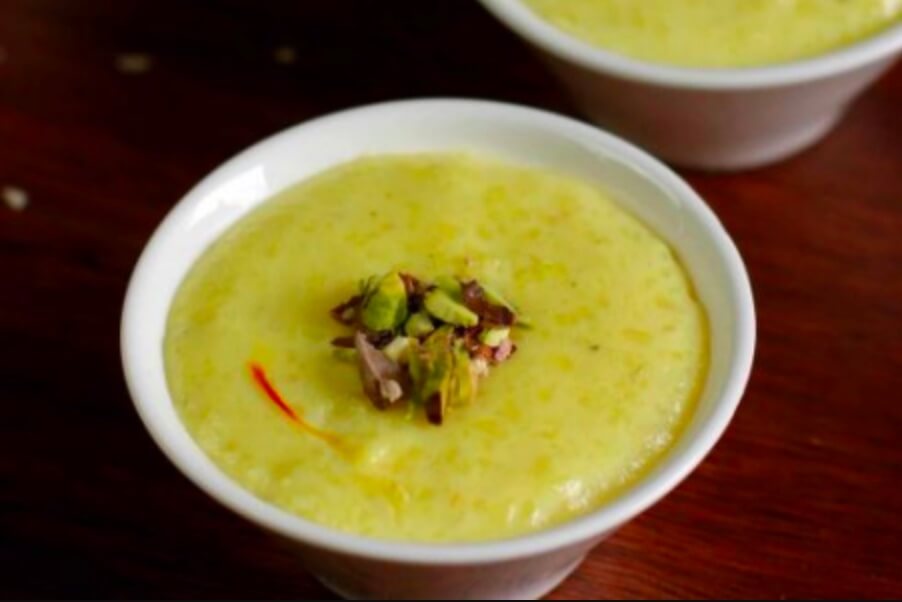 This is a thick, creamy rice pudding that's enjoyed on Ramadan and Eid. Light but incredibly rich tasting and flavoured with cardamom and saffron, this dessert is nutritious and provides enough sugar to give your body some energy while fasting. Some form of rice pudding exists all across the Middle East and South Asia, but this particular recipe comes from India.
14. Ma'moul, date cookies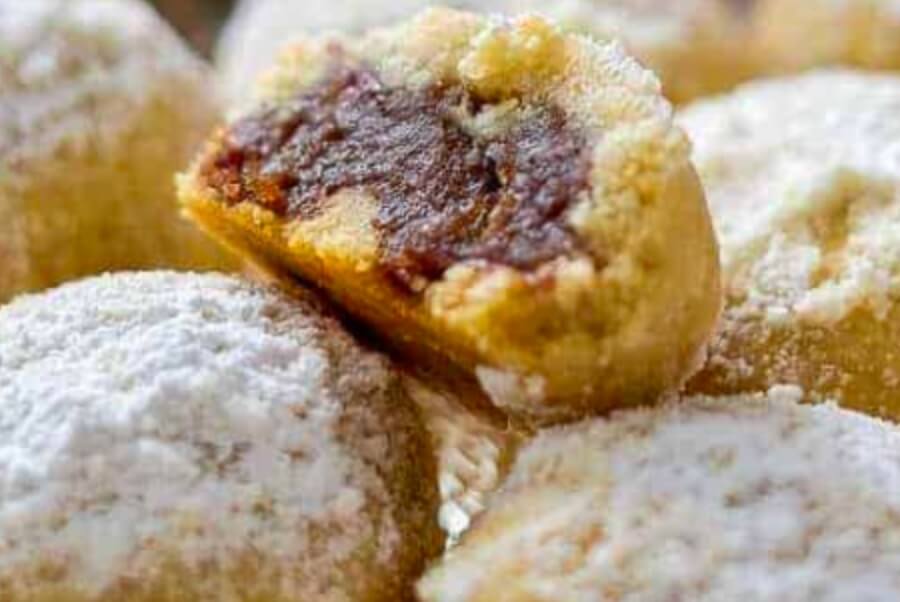 These are a delicious Middle Eastern cookie that's similar to a shortbread, and stuffed with dates or pistachios and walnuts. They are specifically enjoyed on festivals like Eid or Christmas, when a family will make a big batch and then distribute it amongst friends. Making these cookies is time-consuming, but the result is absolutely worth it. Try it for yourself using this recipe.
Let us cook for you this Ramadan
If there's ever a time when you should sit back, relax, and be treated to some special food, it's Ramadan. If you'd like to experience a feast that's different from your usual Ramadan iftar, or want to try some traditional foods from other cuisines you're not used to, we would love to help. Our private chefs would be honoured to come and cook for you in your home on this special occasion, to treat you and your loved ones to some luxurious, hearty meals and sweet desserts.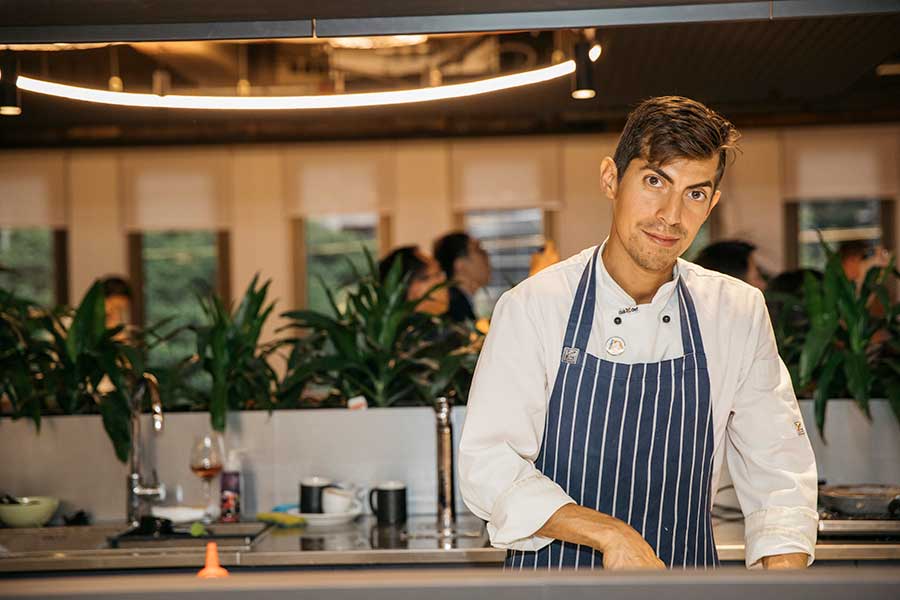 Get in touch with our team to talk about meal and event ideas for Ramadan and Eid.