Wagyu beef is in high demand all across the world, recognised as one of the most luxurious meats on the market. What makes this meat so highly prized is its marbling content, which imparts a silky smooth buttery tenderness to the meat. Wagyu beef is unlike any other beef you'll taste. The only way to produce authentic, exceptional quality Wagyu beef is by practising extremely meticulous forms of cattle raising to ensure the cows develop that highly sought after fat marbling with no toughness.
Although Wagyu beef originated in Japan, Australia has come to be one of the key players in global Wagyu production. Australia's specialised regulating body, the Australian Wagyu Association, ensures that only the highest quality meat gets to use the Wagyu label – and that's why we're quickly becoming recognised as one of the leading producers of Wagyu beef around the world.
A brief history of Wagyu beef in Australia
Wagyu beef originates from four main breeds of Japanese cattle – Kuroge (Black), Aakage (Brown), Nihon Tankaku (shorthorn), and Mukaku (Polled). In 1990, the genetics of these cattle made their way to Australia in the form of frozen embryos and semen that came from Wagyu facilities in Iowa and Texas.
In 1997, five full-blood Japanese Wagyu cattle were introduced to Australia for the first time. In 1999, another 45 full-blood Wagyu cows made their way from farms in Japan and the USA. Around six years later, most of the cattle's semen and embryos from Wagyu facilities in Iowa and Texas were sent to Australia, securing its spot as one of the world's leading Wagyu breeders.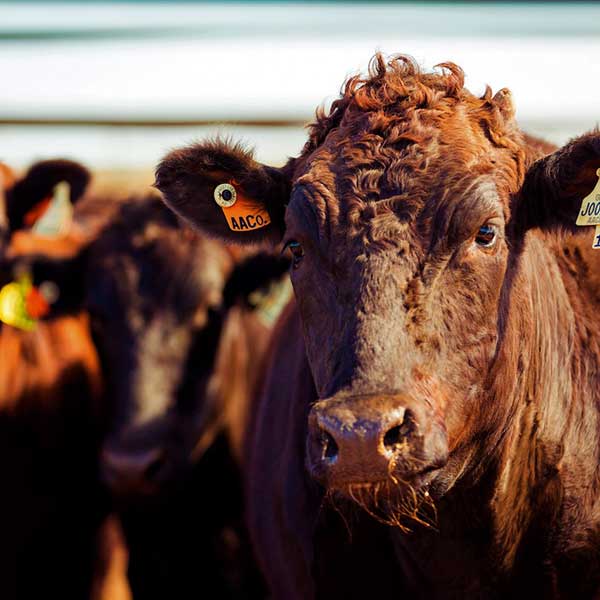 Today, Australian Wagyu beef is recognised for its high quality worldwide. 80-90% of Australian Wagyu is exported globally and 10-20% is sold domestically. 
How Australian Wagyu compares to Japanese Wagyu
Although Australia's Wagyu cattle have bloodlines that originate in Japan, the fact that they are bred, fed, grown, and processed in Australia means that the meat differs in taste, texture, size, and marbling.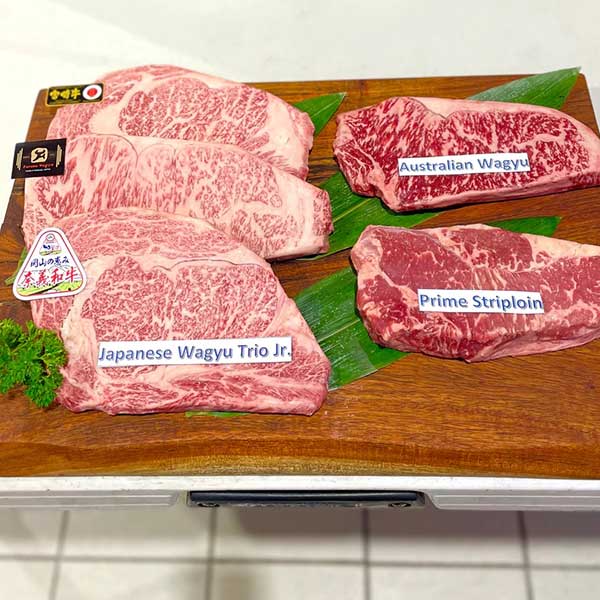 Australian Wagyu is recognised worldwide for its high marbling, however, its revered marbling content is still not as high as Japanese Wagyu beef. There are also some differences in the way Australian Wagyu cattle are fed in comparison to Japanese cattle. In Australia, Crossbred Wagyu are fed anywhere between 350-450 days, while Japanese Wagyu cattle are fed for 600+ days. The result is a meat that's more tender and larger in size.
It would be unfair to compare Australian Wagyu to the original, authentic Japanese Wagyu, but it's a close contender – extremely highly prized, buttery, rich, and absolutely delicious.
How Australian Wagyu compares to American Wagyu
The similarity between Australian Wagyu and American Wagyu is they are both mostly crossbred animals. At the end of the 90s, Japan decided to name their cattle a national treasure and put a ban on Wagyu Cattle export. Ranchers had to breed and raise with the genetic lines already introduced to their country. There is a minor pure bread animal heard in both Australia & America however the majority of animals are cross-bread to survive & thrive in the local conditions.
In America, the Japanese cattle are mostly crossbred with Angus animals (out of the estimated 30,000 wagyu herd in the USA, tested 85% cross-breed), whereas in Australia, the breeders generally use Holsteins for cross-breeding. Other types used are Hereford & Brangus. Australian Cross-breeding produces slightly more tender meat that has a more delicate flavour than its American counterparts.
Australian Wagyu's grading and marbling scores
Australia's Wagyu grading scores are identical to Japan's beef marble score (BMS) scale. This means that an Australian BMS5 is identical to a Japanese BMS5. Australia's Wagyu marbling scale stops at BMS9, however, while Japan's marble score scale goes up to BMS12.
This is how you can interpret Australia's Wagyu beef marbling scale:
(BMS 0-1) – A leaner cut of meat with minimal marbling. 
(BMS 2-3) – Generally found in supermarkets, has a decent amount of marbling. 
(BMS 4-5) – Can be found in high-end grocers and butchers, and used in most restaurants and hotels. 
(BMS 5-6) – This is the grade that American Wagyu and Black Angus fall under. 
(BMS 7-9) – High-quality marbling & tender, buttery meat. Australian Wagyu averages a BMS score of 7-9. 

6 chefs representing Australian wagyu in the US
Australian Wagyu is taking the world by storm, highly revered for its luxurious, silky texture and superior flavour. At the helm of its takeover are leading chefs who recognise the high quality of Australian Wagyu and spread the word through their networks and in their restaurants. The following are six US-based chefs who are helping Aussie Wagyu spread across the world.
Nic Wood
Executive chef at NeueHouse in LA.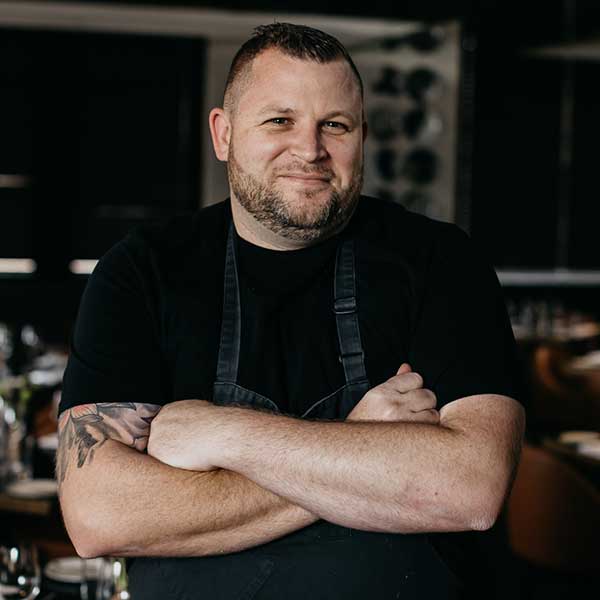 Chef Nic has been in the hospitality industry for more than 20 years. He's worked in fine dining, bistro, high-end catering, and luxury hotels. Originally from Western Australia, he once owned the 60-seat farm to table restaurant Piari & Co, in Dunsborough. He came to LA to work for NeueHouse, a private members-only work & social club that's launching a series of restaurants and cafes across the USA and Europe.
"Some people like Wagyu when it's just pure fattiness. I like it when it's got a bit of the beef flavour and you've got the texture of the fat in the meat. It's all a personal taste, and how it's cooked makes a difference in the flavour profile. If you fry it in a pan or throw it on a chargrill or cook it on a lava rock, it's always going to taste different. Adding scented wood will change the flavour up as well".
David Bancroft
Executive Chef, Acre restaurant in Alabama.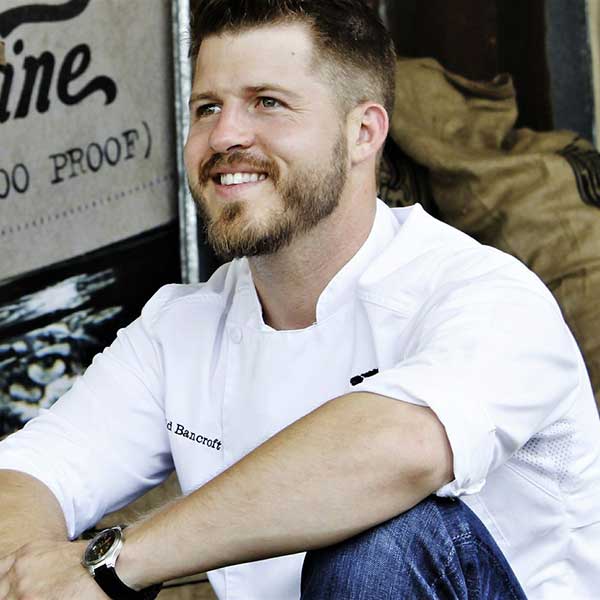 Chef David is a self-taught chef with zero training and no time spent in culinary school – he's fuelled strictly by passion. Based in the city of Auburn in Alabama, Chef David's restaurant Acre is a tribute to local southern Alabama food. Collaborating with the Auburn University Meat Lab, Chef David's food combines fresh produce, innovative flavours, and artistic presentation to interpret the traditional tastes of the Deep South in a fresh and modern way.
"The price tag for good Wagyu definitely hits a certain clientele, but when there's an opportunity to be able to utilise it and honour it and appreciate it, I love to jump on the challenge. My grandfather was a farmer, so I know what fresh is. I know what it tastes like. He taught me how to be a steward of the land and select the best produce. My food has to taste good, look good, it's gotta be sexy".
Andrew Platt
Corporate Executive Chef at Celebrity Cruise Lines & owner of AHA Capital Ventures.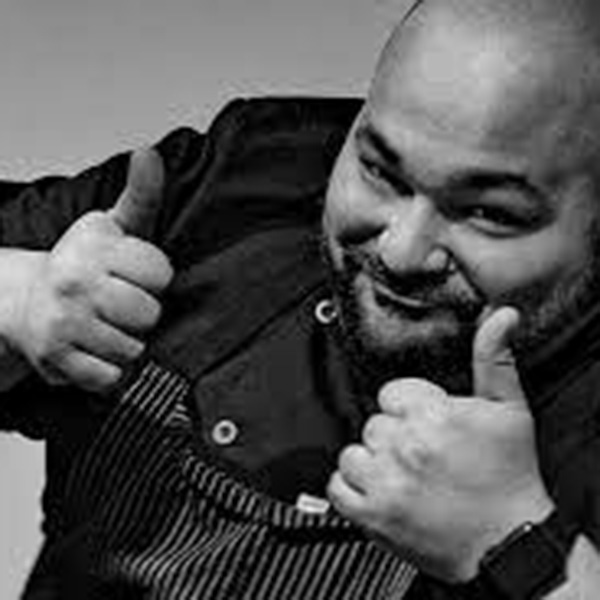 Based out of Miami, Florida, Chef Andrew has been cooking for the last 20 years, having worked in everything from fast-casual dining to Michelin-starred restaurants. He currently leads AHA Capital Ventures, a hospitality investment and consulting firm that specialises in concept ideation, branding, and cuisine gap analytics. Chef Andrew helped roll out Australian Wagyu across a large chain of American restaurants, hooked by its incredible quality and consistency.
"I've got Wagyu, using Australian cattle – their Level 7 Wagyu striploin – in three locations. What's important to me is the right quality, consistency, and pricing. The quality needs to be great, with consistency in the supply chain so I can get the same quality in six months or twelve months from now".
Steven Queen
Executive Chef at Le Bilboquet Denver.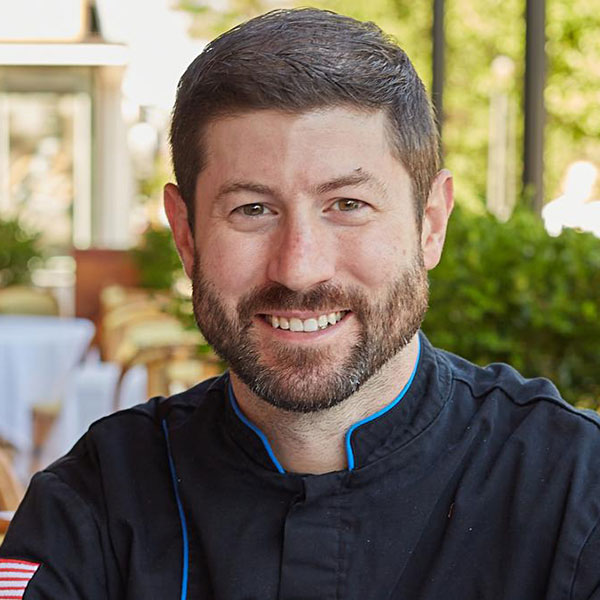 Chef Steven started his cooking career in Florida & quickly gathered experience working in Miami's best hotels and restaurants. He spent several years as Executive Chef within Hilton Hotels before going on to work for other high-end hotels in the country, helping to revamp their restaurants and food offerings. Chef Steven is currently leading Le Bilboquet Denver, a bistro and bar that serves classic French cooking combined with Parisian cafe culture.
"I've heard great things about Aussie Wagyu for years, I've used it for years, and you guys were already doing it long before other American farmers got into that breed of quality and tried to do the same thing. I think that a lot of people don't grasp that everything has a season – that includes beef. I always serve Australian Wagyu during the US summer months. Colder weather gives higher grade of marbling and a larger amount of fat, because the cows want to eat when it's cold and don't want to eat when it's hot".
Romain Devic
Executive Chef, Mila Restaurant in Miami Beach.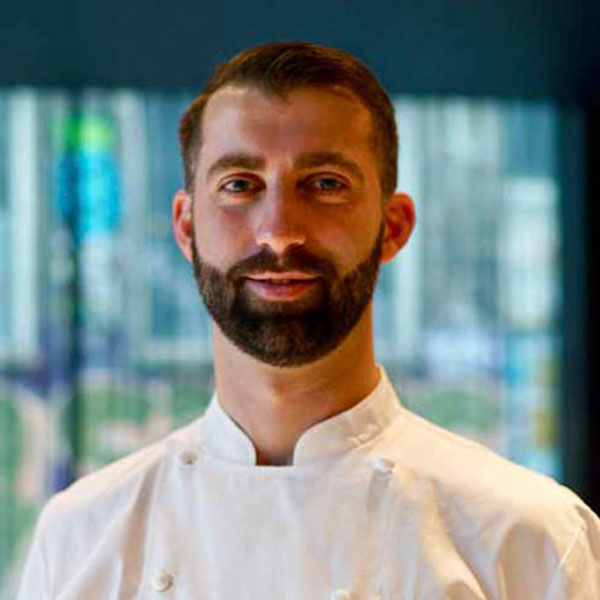 Chef Romain is a skilful chef who has worked in the world-renowned Nobu restaurant in the Bahamas and in London. One of his greatest achievements is having a recipe of his published in Nobu's cookbook. To Chef Romain, a chef is nothing without his team. In fact, he doesn't require his team to call him 'chef' as he doesn't think this title defines him as an individual. He'd rather be recognised for his character.
"I have really great respect for the product I use and the person who makes it. I want my dish to emphasise and highlight the product. I don't believe in dishes with 20+ components, it's overwhelming. What's the point of having a BMS5 quality Wagyu that's covered in sauce? It doesn't make sense".
Daniel Huebschmann
Corporate Executive Chef for Gibsons Restaurant Group.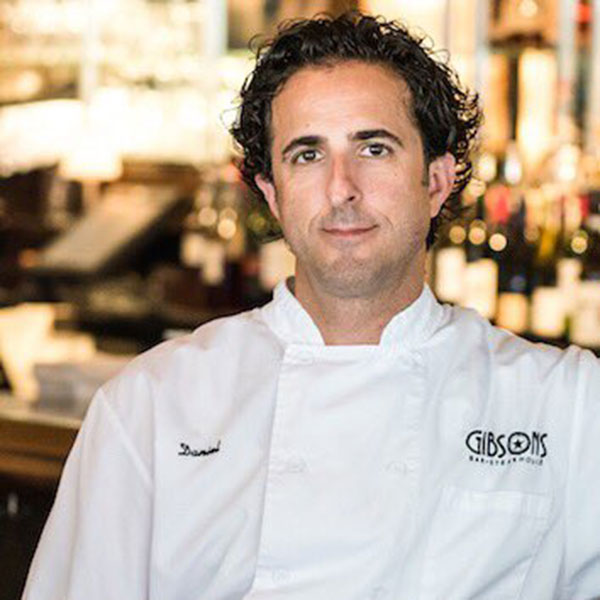 Chef Daniel comes from a restaurant family background – his father was in the business, working directly with Colonel Sanders to open up KFC franchises in South America and Germany. He's come a long way from the fast-food business, starting his career at the Ritz Carlton in Chicago and working his way through restaurant progression to be a Corporate Executive Chef at Gibsons Restaurant Group, which owns numerous restaurants across the USA. He's another chef who adores Australian Wagyu, helping roll it out across a large US-based restaurant chain.
"I want to be proud of what I do, and you're always prouder when you use the finest ingredients. Trying to make something out of nothing is a talented skill, but it's better to start with a great ingredient. The story of the product instils a sense of pride in myself… but I'm looking for the story of the quality, not the quality of the story…"
The global leader is Australian Wagyu
Australian Wagyu beef is taking the world by storm, there are plenty of names that come up in the conversation however the most consistent conversation resolves around Australian Wagyu itself. Australia is viewed as a premium supplier of Wagyu beef, with some of the biggest farms in the world producing Wagyu cattle.
As we expand our private chef catering business to the United States, we want to take the best Australian products with us. We're passionate about the incredible products that come out of this country, and we want the world to experience what Australia can do – Australian Wagyu is just the beginning.