Celebrating a birthday or anniversary during covid? Social isolation may not lend itself to the most exciting plans and adventures for you and your partner. With not much to do outside of spending time at home, you may be at a loss as to how to treat your love to a good time. No worries – we've got a few romantic ideas for you…
Don't let covid mean that your anniversary slips by without a romantic gesture or celebration! If anything, use this time to plan a truly extraordinary and unique surprise that'll show your partner how much you really care. Here are some ideas to get you started.
1. Open your own romantic restaurant indoors
Can't eat out? Then eat in! If you can manage to keep your partner at a distance for awhile – pick a room in the house and transform it into your own private restaurant. Close the door, rearrange the furniture, and get creating. This is a fun one for your imagination – what should be your restaurant's theme? What kind of decor will it have? Get busy creating a romantic atmosphere and ambience with candles, incense or scents, 'the fancy' sets of plates and cutlery, and most important of all – really good food.
When UberEats and food delivery have become the new norm, it doesn't seem so special to order in anymore. So how can your romantic indoor restaurant transcend the usual taste sensations? Well – how about hiring a private chef to cook and deliver a sensational multi-course meal straight out of fine dining?
You can work with your personal chef to craft a menu that's based on your favourite foods or leave it up to them to design a menu from their own imagination. Either way, you'll be getting a fine-dining, restaurant-quality meal, served wherever you like, whenever you like.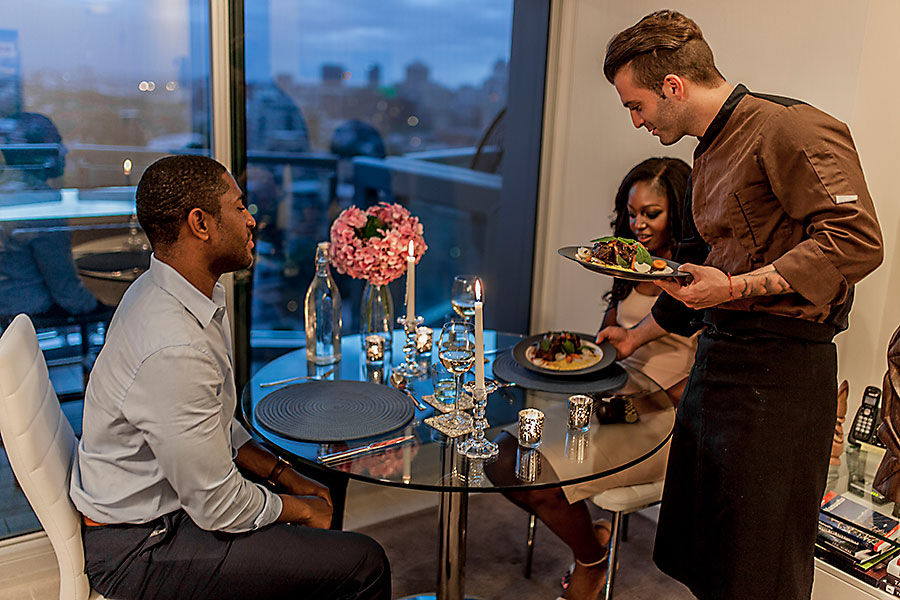 You take care of all the fun restaurant ambience and decor, and your private chef delivers a 5 star gourmet feast that will truly surprise and treat your partner. Picture a French food feast or a high-end degustation… when you work with a private chef there's no limit to what's on the menu.
The pinnacle of dining is a degustation, and there isn't a more luxurious way to treat your Valentine than with a multi-course degustation cooked right in the privacy of your own home. To truly spoil your sweetheart this Valentine's, let us set up and decorate an elegant dinner table in your home, complete with candles, roses, music, and champagne, and hire one of our private chefs to serve a 12-course degustation. For an extra dose of entertainment, your private chef can cook the meal in your very own kitchen.
Just some examples of what could be on your Valentine's degustation menu include entrees of crab mousse, quail egg, caviar, sashimi, or a mini lobster slider; mains of salmon, sea urchin, wagyu ribeye, duck mole, or slow-roasted lamb, and for dessert? We'll keep that a surprise.
2. Give them a spa day at home
Let's be honest – everyone is OK with a gift that involves massages and fancy treatments. Who doesn't want a little relaxation and TLC? If you're up for the challenge, gift your partner a romantic spa day at home. Let them put their feet up and relax for a full entire day as you take them through your curated spa day menu. Choose a few extravagant treatments to indulge them with: it could be massage, exfoliating, a facial, a nice warm bath, a manicure or pedicure – anything that's relaxing!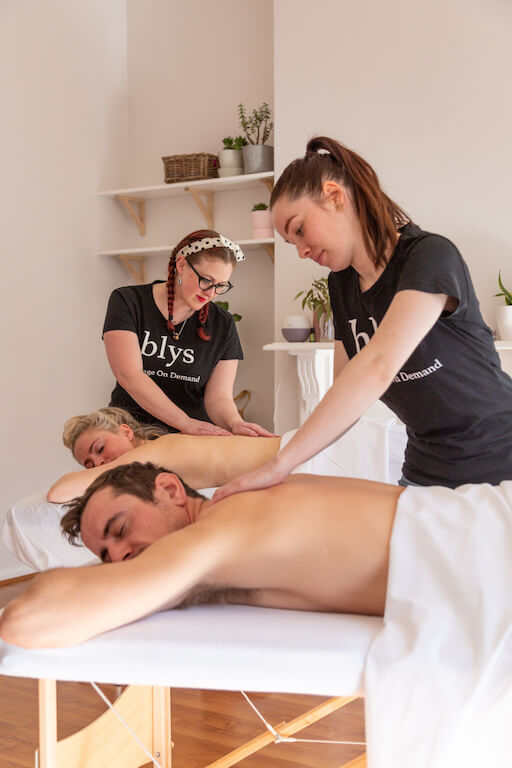 To take your day spa to the next level, write up a little menu with your 'services' or a timetable for the day's treatments and plans. Let your partner feel as though you've taken things into your own hands – all they have to do is show up and follow your instructions. If you do go with the day spa option, make sure you follow through and really make them feel spoiled and appreciated with every action. Nobody wants to receive a massage with little effort involved!
3. Indulge, indulge, indulge
Some people want to be the centre of attention on their birthdays or anniversaries. Those kinds of people will really fall for the two ideas listed above. Make them the focus of the day, show them that you've put in some effort, and they'll be over the moon with the results. Others are just happy to go all out on their special days. They don't care about fancy treatments and a lover's touch. They just want to indulge and get wild!
If your partner is on this spectrum of things, then spoil them with endless indulgence on their special day. Get them a huge stack of their favourite expensive chocolates. Make sure you've got a few bottles of wine or champagne at the ready – with no judgement as to how many they want to go through! Put together an elaborate cheese board with all the gourmet spreads and condiments you normally wouldn't indulge in. The goal here is to indulge, indulge, and indulge! Show no restraint as you and your partner power through covid surrounded by all the objects of your desire – including each other of course!
Thinking out somewhere else private and quiet away from home? Check out these spots to host a secret romantic dinner.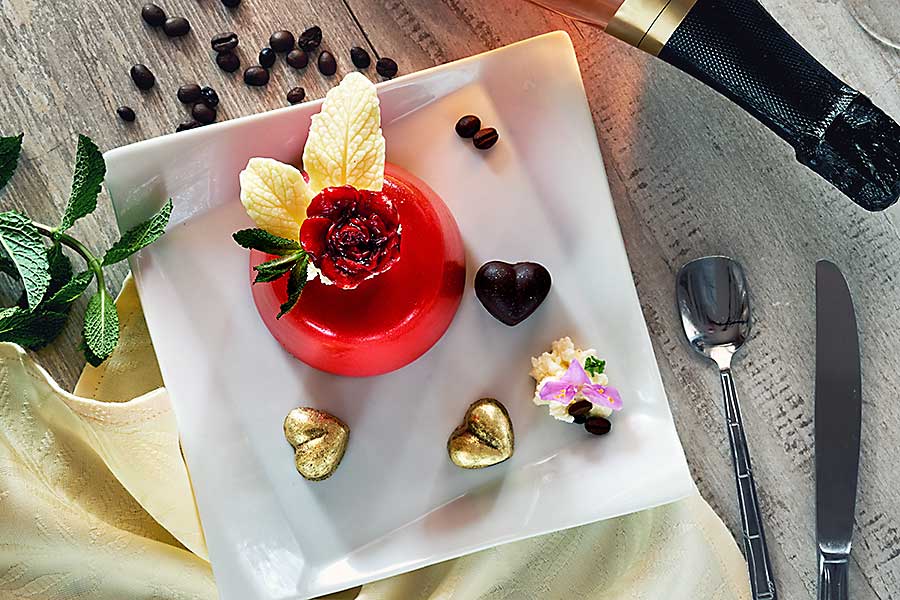 Let CHEFIN make your quarantine a romantic one
Can't leave the house in between working from home? Need someone to whip up an incredible meal, help out with decor, and maybe even clean up as well? Let us take the reins and deliver a truly romantic surprise for you and your sweetheart. Social isolation is a weird time, but we can bring the romance back home with numerous ideas for both food and activities. Get in touch with our team and let's start planning your romantic surprise!