The culinary world is full of talented chefs, but today we are going to focus on the achievements of female chefs. These women have broken barriers and shattered stereotypes to become some of the most renowned chefs in the world. From traditional cooking techniques to avant-garde creations, these chefs have made a significant impact on the food industry. In this article, we'll introduce you to ten of the most famous female chefs from around the world and showcase their signature dishes.
Dominique Crenn – France/USA
Dominique Crenn is a French chef based in the United States and the first female chef in the country to earn three Michelin stars. She is the chef-owner of Atelier Crenn, Petit Crenn, and Bar Crenn in San Francisco. Crenn is known for her avant-garde approach to cuisine and the artistry of her dishes. Her signature dish is "Walk in the Forest," which features a combination of mushrooms, truffles, and other forest-inspired ingredients presented on a bed of edible "forest floor."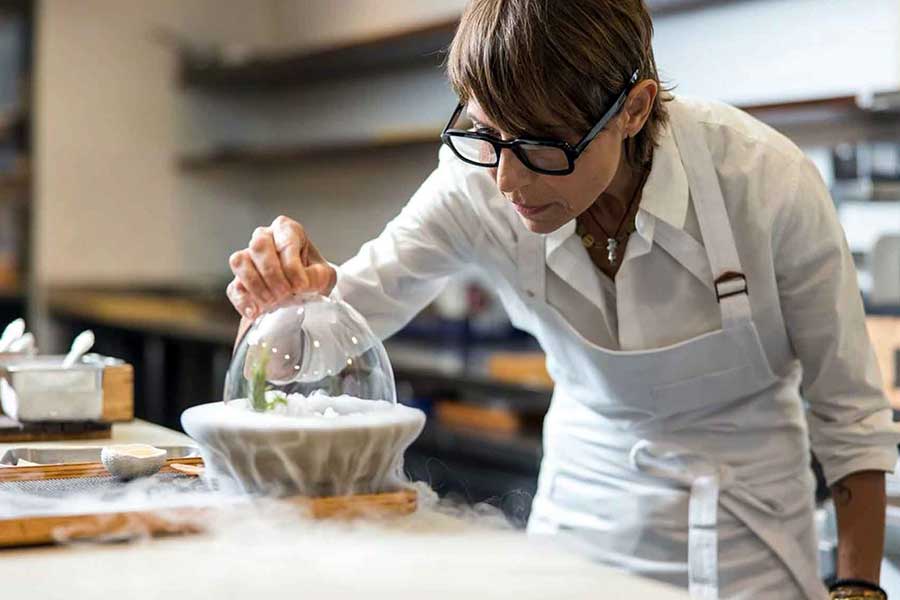 Clare Smyth – Northern Ireland
Clare Smyth is a Northern Irish chef who is the owner and head chef of Core by Clare Smyth, a two Michelin-starred restaurant in London. She was the first female chef to run a three Michelin-starred kitchen in the UK when she was at Restaurant Gordon Ramsay. Her signature dish is "Potato and Roe," which features a crispy potato nest filled with cured roe and topped with a dollop of crème fraîche.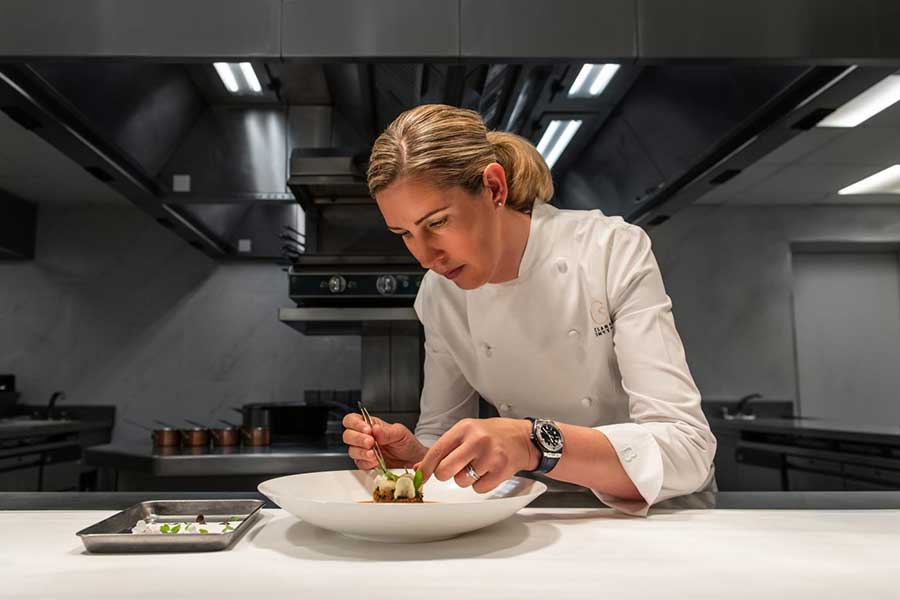 Ana Ros – Slovenia
Ana Ros is a Slovenian chef and the head chef at Hiša Franko, a restaurant located in the Soča Valley in Slovenia. She gained worldwide recognition when she appeared on Netflix's Chef's Table series. Her signature dish is "Parsnip snack" which features crispy fried dandelion and parsnips.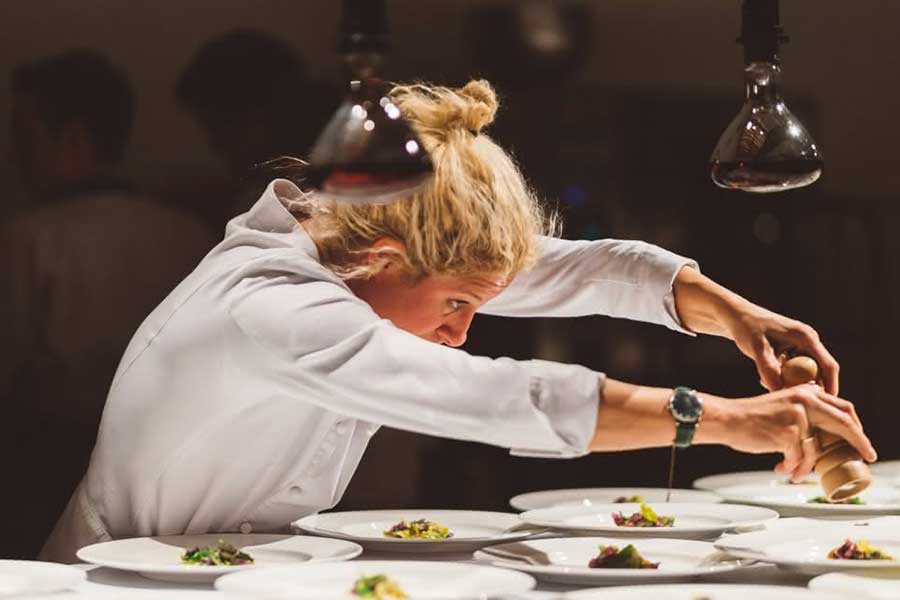 Pía León – Peru
Pía León is a Peruvian chef who co-owns Kjolle, a restaurant located in Lima, Peru, which was named the best restaurant in Latin America in 2020. Her signature dish is "Yacon, Macambo and Cacao," which features a combination of Peruvian ingredients, including yacon (a root vegetable), macambo (a type of cacao), and quinoa.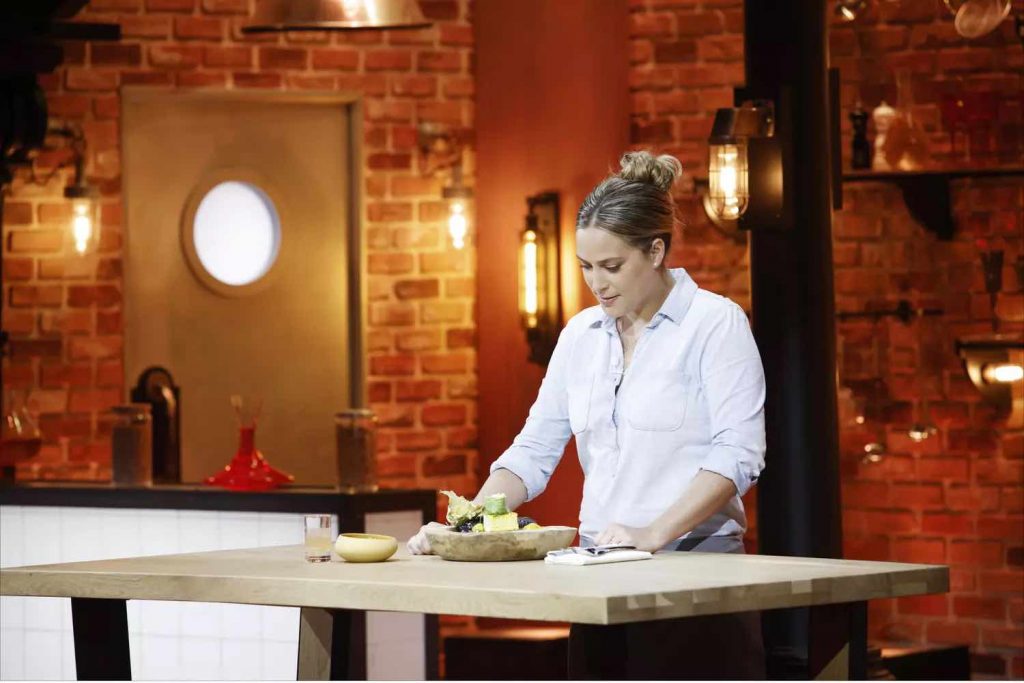 Helene Darroze – France/UK
Helene Darroze is a French chef who runs three Michelin-starred restaurants, including The Connaught in London and her eponymous restaurant in Paris. She has been awarded numerous accolades throughout her career and was named the World's Best Female Chef by The World's 50 Best Restaurants in 2015. Her signature dish is "The Tandoori lobster" with carrot, citrus, and coriander is one of the experience's highlights from the client's perspective.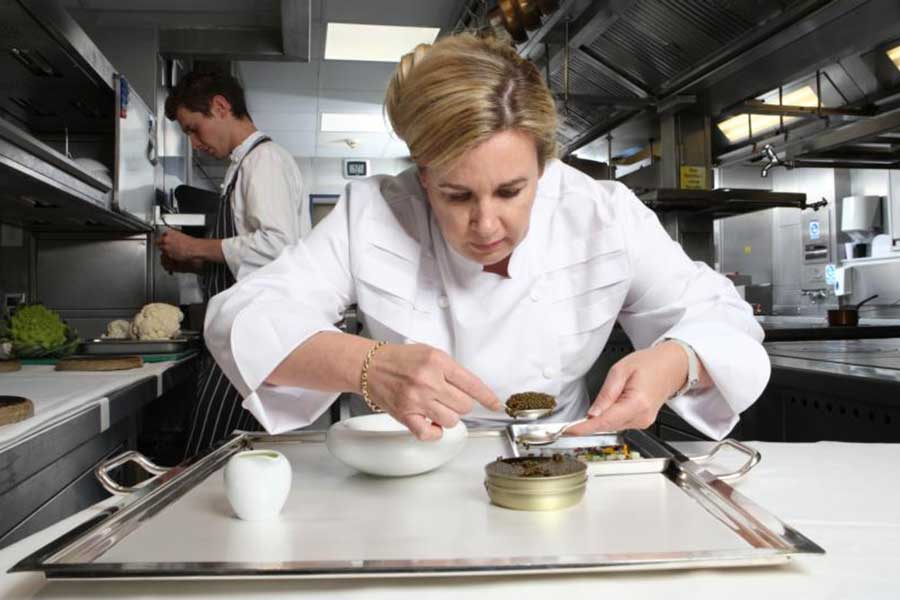 Christina Tosi – USA
Christina Tosi is the founder of Milk Bar, a bakery and dessert shop with locations across the United States. Tosi is known for her playful and innovative approach to desserts and has won multiple James Beard Awards. Her signature dish is "Crack Pie," a buttery, addictive pie with a toasted oat crust.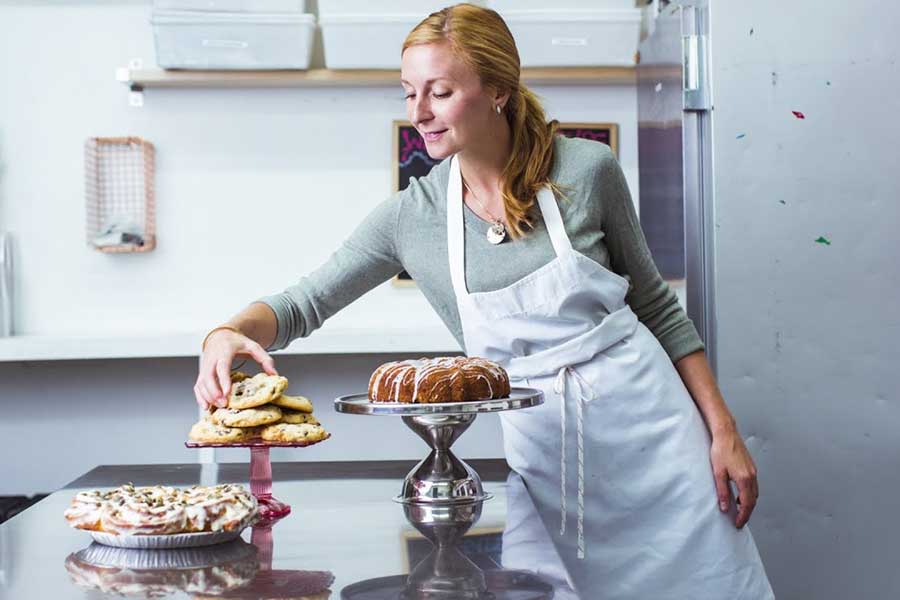 Asma Khan – India/UK
Asma Khan is a chef and restaurateur who runs Darjeeling Express, a popular restaurant in London that specializes in the cuisine of her native India. She is known for her commitment to promoting women in the culinary industry and for her dedication to using traditional Indian cooking techniques and ingredients. Her signature dish is "Calcutta Puchka," a type of Indian street food that consists of crispy shells filled with spiced potatoes, chickpeas, and tamarind water.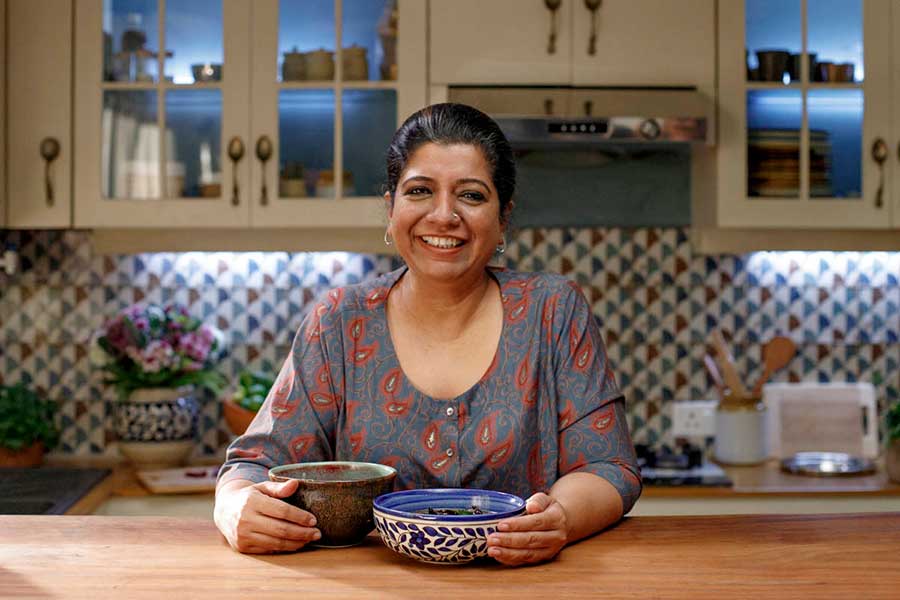 Kylie Kwong – Australia
Kylie Kwong is an Australian chef, restaurateur, and television personality, who is known for her modern take on traditional Chinese cuisine. She has written several cookbooks, hosted numerous cooking shows, and owns a restaurant called "Billy Kwong" in Sydney, which is known for its use of sustainable and locally-sourced ingredients. One of her signature dishes is "Stir-fried Native Greens with Oyster Sauce," which features saltbush, a native Australian plant that is used in Aboriginal cooking, stir-fried with garlic and oyster sauce for a delicious umami flavor.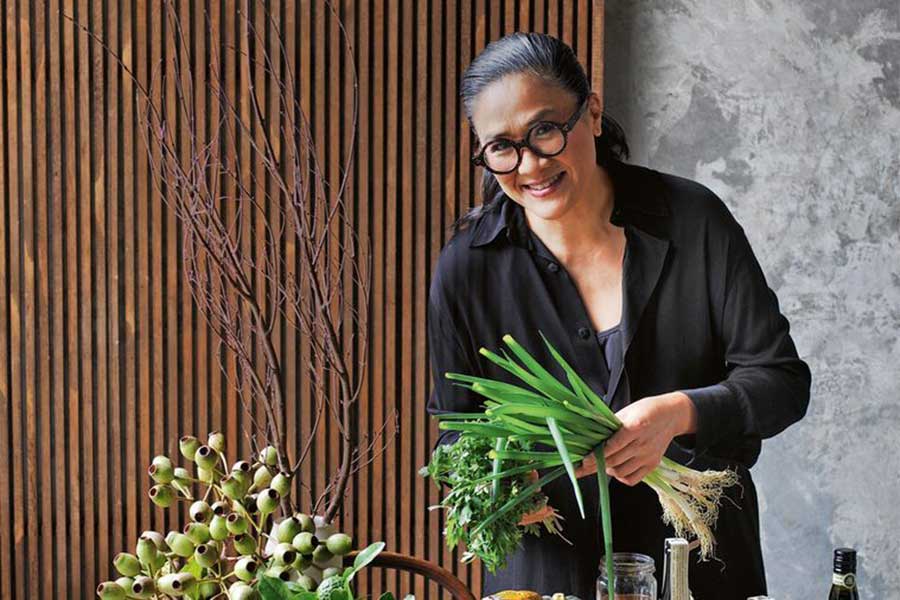 Helena Rizzo – Brazil
Helena Rizzo is a Brazilian chef and co-owner of the restaurant Mani in São Paulo, which has been awarded two Michelin stars. She is known for her modern take on Brazilian cuisine and for her dedication to sustainability and local sourcing. Her signature dish is "Mandioca with Tucupi and Jambu," a dish that features cassava, a staple ingredient in Brazilian cuisine, served with a sauce made from tucupi, a fermented manioc juice, and jambu, a leafy vegetable with a unique numbing sensation.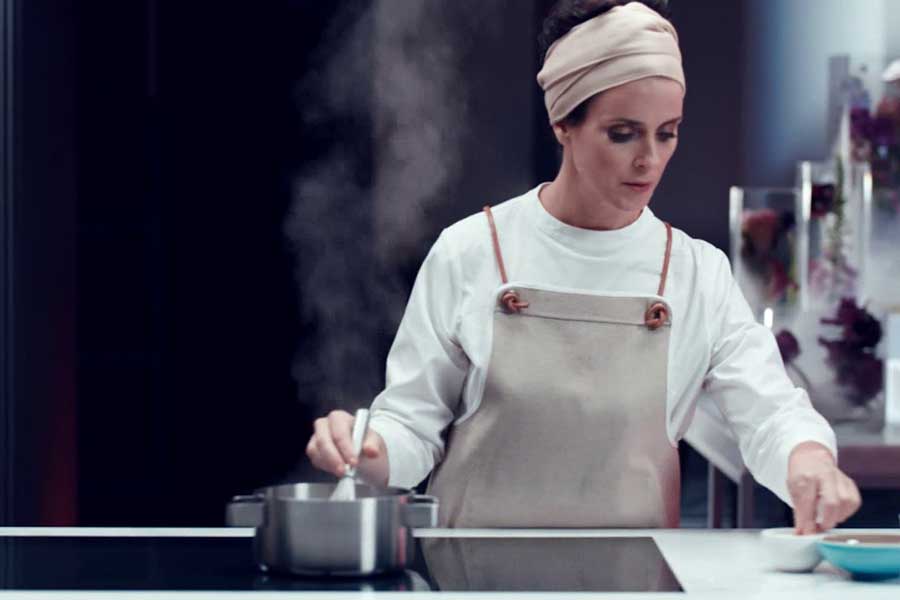 DeAille Tam – China
DeAille Tam is a renowned female chef from Hong Kong who is known for her innovative approach to Chinese cuisine. She is the co-founder and head chef of Obscura, a Michelin-starred restaurant that has gained international recognition for its creative, contemporary take on Chinese flavors. Tam has won numerous awards for her culinary skills, and has been named one of the "World's 50 Best Female Chefs" by the World's 50 Best Restaurants organization. One of her signature dishes is "reimagined suan cai yu". "Suan cai yu" is a traditional Chinese dish that features fish in a sour and spicy broth with pickled vegetables. DeAille Tam has put her own unique spin on the dish at her Michelin-starred restaurant, Obscura. Her version of "suan cai yu" features delicate, perfectly-cooked pieces of fish that are served in a rich, flavorful broth made with pickled mustard greens, Sichuan peppercorns, and other spices. Tam's take on this classic Chinese dish is a perfect example of her ability to blend traditional flavors and techniques with modern, creative twists that leave diners wanting more.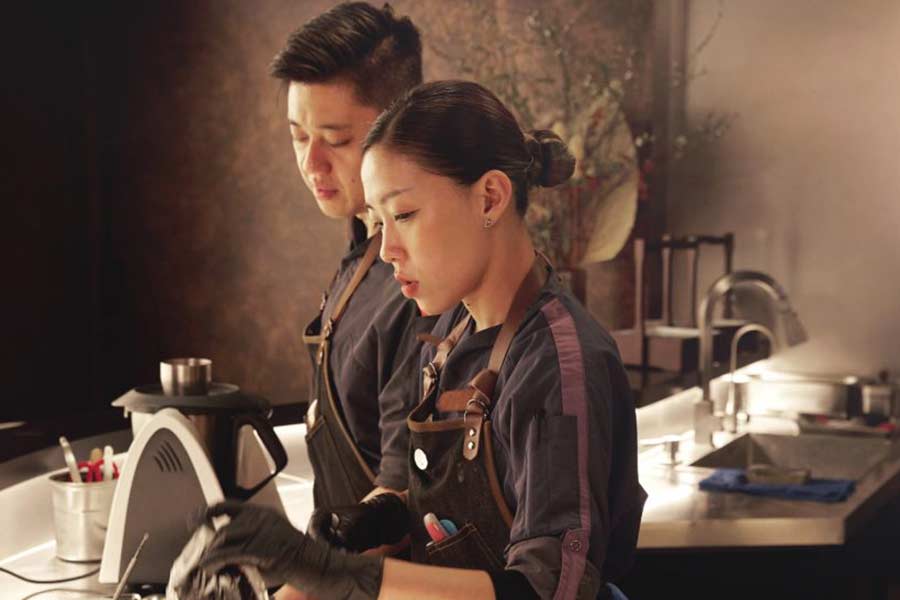 These female chefs have not only made a name for themselves in the culinary world but have also broken barriers and shattered stereotypes along the way. They have shown that with hard work, dedication, and a love for food, anything is possible.
If you're interested in experiencing fine dining at its best, then look no further than CHEFIN. As the top private chef platform, CHEFIN offers bespoke dining experiences that can be enjoyed anywhere you want it to happen. Currently, CHEFIN operates in Australia and the USA. Whether you're looking to host a dinner party or celebrate a special occasion, their team of professional chefs can create a menu tailored to your tastes and preferences. So why not give CHEFIN a try and discover the art of dining like never before?