We've rolled into the second half of the year, and that can only mean one thing: it's time to plan the office Christmas party. As always, expectations are high, and people want to be impressed and rewarded for all the hard work they've done. It's up to you to deliver an event that makes them feel appreciated and acknowledged by their company. And let's be honest, party pies and canapes won't do that.
Send your colleagues off with a memorable Christmas party that's a little different from the norm. Give them something to talk about over the holidays, let them boast to their mates what a great company they work for. Nobody is that thrilled over the idea of an 'ugly Christmas sweater' party.
Of course, we know that not everyone has the time or creativity to plan a great office Christmas party (hence all the last minute runs to Dan Murphy and restaurant booking requests). But parties run in our blood here at CHEFIN, so we're throwing a few ideas your way for a Christmas party that's sure to make your favourite amongst the team.
1. Shopping spree
If you've got quite a large budget to spend on the Christmas party, we recommend ditching the fancy dinners with expensive flowers and using that money to take your team on a shopping spree. Inspired by Agent99 Public Relations, we reckon this is a bad idea to give your employees a chance to choose how the company rewards them.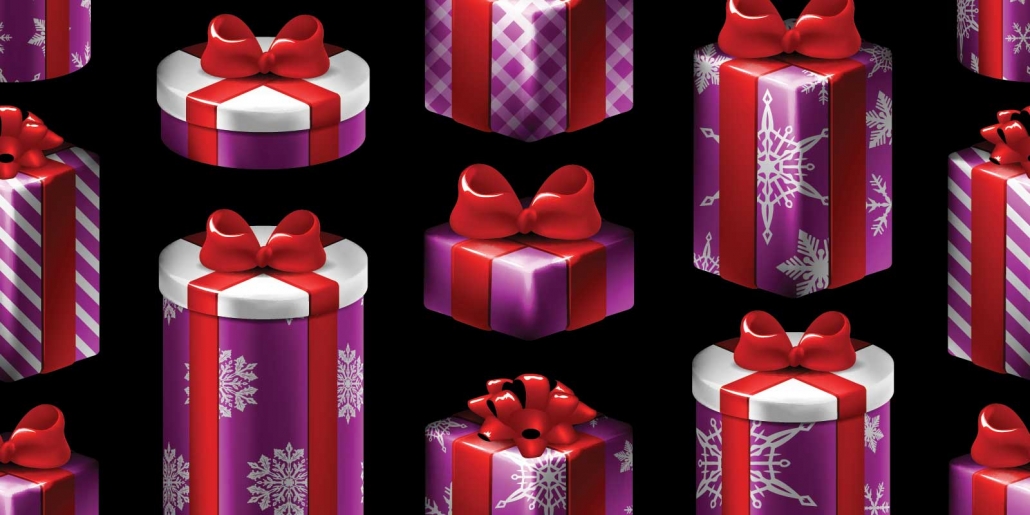 Of course, you can't go on a shopping spree hungry, so you can still organise for a delicious feast to be had before the shopping spree. There's no office Christmas party without a feast, that's just not happening.
2. Not-your-average picnic
There are picnics, and then there are picnics. Something about being served in a different setting from a dining room makes it infinitely better, and a picnic is a great excuse to get the team out into the sunshine. Of course, we're not talking about a boring picnic in the park down the road. Take your team out to a harbour island, along the Hawkesbury River, deep into Royal National Park, or on some cliffs beside a secluded beach up North.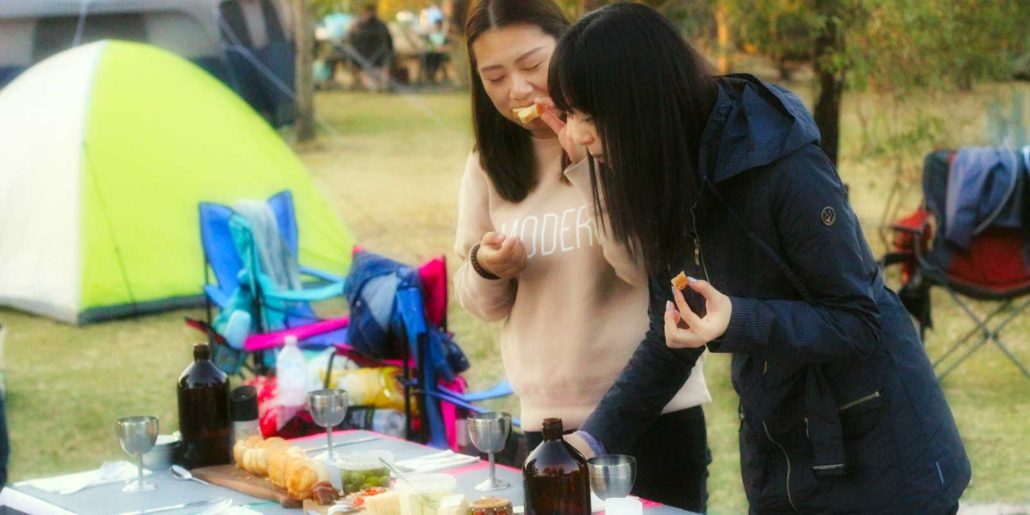 Let them enjoy some real wilderness, be taken out of the urban hype, and get some peace. And have a private chef on hand to serve up some delicious picnic foods (we're not talking about triangle sandwiches here). A day out of the city amongst Australia's beautiful nature is guaranteed to help your team unwind, feel good, and relish in the picnic tenfold.
Don't wait until the last minute – book your XMAS party today!
3. Blindfolded dinner
How about enjoying a multi-course Christmas feast, without the sense of sight? A blindfolded dinner is an excellent option for foodies and anyone who likes things a little out of the ordinary. If you've heard of the famous 'dining in the dark' concept, this is similar.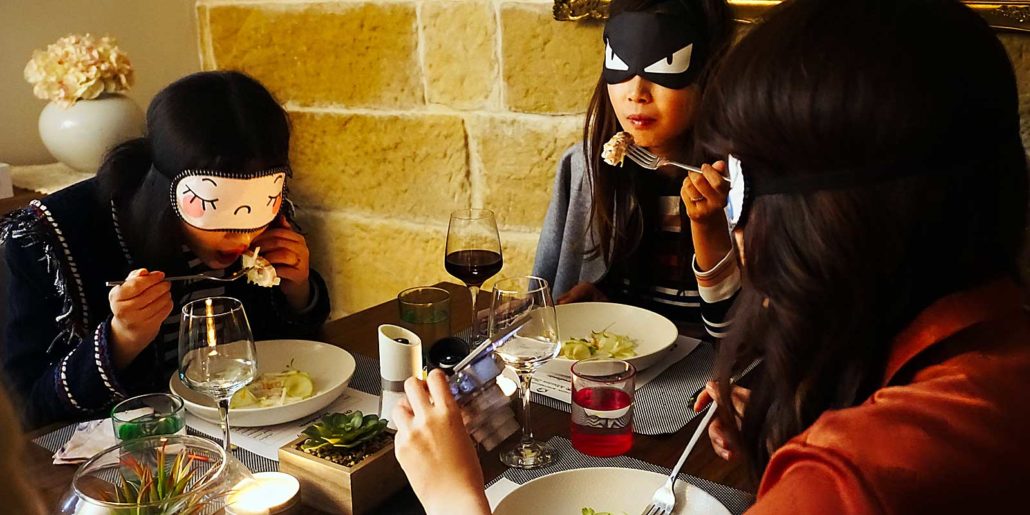 With a blindfolded dinner, you are served an entire meal which you eat while blindfolded. Naturally, your other senses will start to take over so the food will taste better and feel better. It's a different experience, to say the least, and will get some dinner party conversation going.
4. Office Christmas party house
Why should themed dwellings only exist on Halloween? Hire our multi-storey Surry Hills terrace house and turn it into a walk-in themed adventure for your team! Each level can have a different theme (e.g. Santa's Workshop, Winter Wonderland, Nightmare Before Christmas), and each room can host an unusual activity (e.g. Trivia, Dancing, Cinema, Drinking Games).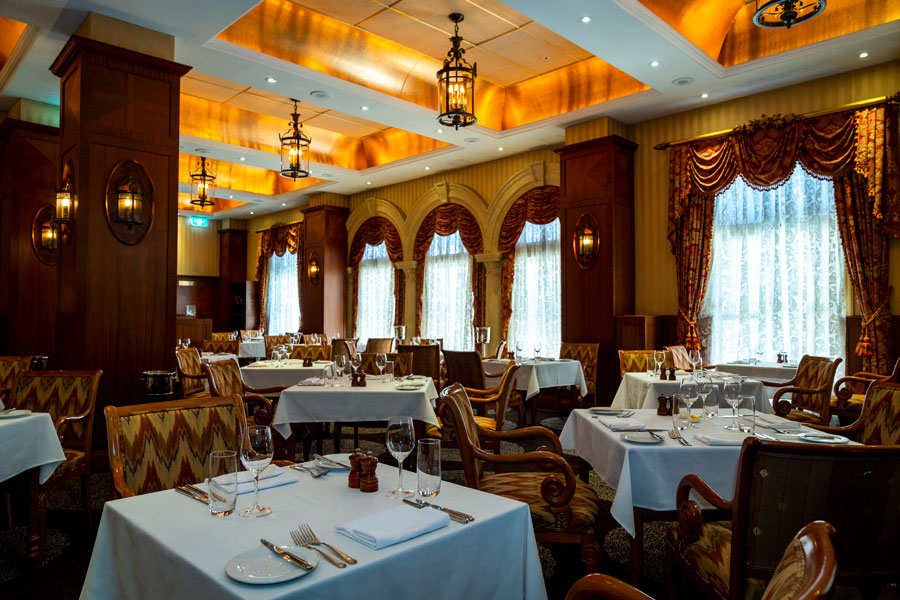 Let your employees walk through the house and peep through all the different themes and activities. It's interactive, fun, and creative, and the team can move from one room to another depending on what they feel like doing.
5. Take a trip overseas
This year, pretend you're in a different country and celebrate Chrissy according to their customs and traditions. Decorate the office with your chosen country theme, host a culinary journey that displays their best Christmas foods, and let your team participate in the activities of that culture.
You could go to Mexico, Italy, France, Vietnam, Thailand, Japan & Philippines – whatever you choose, and it's guaranteed to be refreshing and exciting for your employees. They'll get to learn about a new culture, pretend they've gone overseas for the day, and enjoy a Christmas that's not all about ham and bonbons.
6. Masterchef cook-off
Why not get the team to cook their own Christmas lunch this year? Host a cooking class in the morning to teach your team some new skills, then host a Masterchef cook-off to see which team delivers the best meal. You can supply ingredients inside a 'mystery box', have them scavenge for recipes hidden around the office, and create a game out of it. Give them an hour or two to complete their Christmas dish, and then let the whole team sit around and taste each other's culinary creations.
At CHEFIN we can help you pull off a great office Christmas party that'll have your employees buzzing for weeks. With our team of Personal Chefs, we can provide corporate catering, cooking classes, blindfolded dinners, picnics, buffet feasts, and more. You tell us what you need, and we'll make it happen. Get in touch now and let's talk about your Chrissy party!
Don't wait until the last minute – book your XMAS party today!